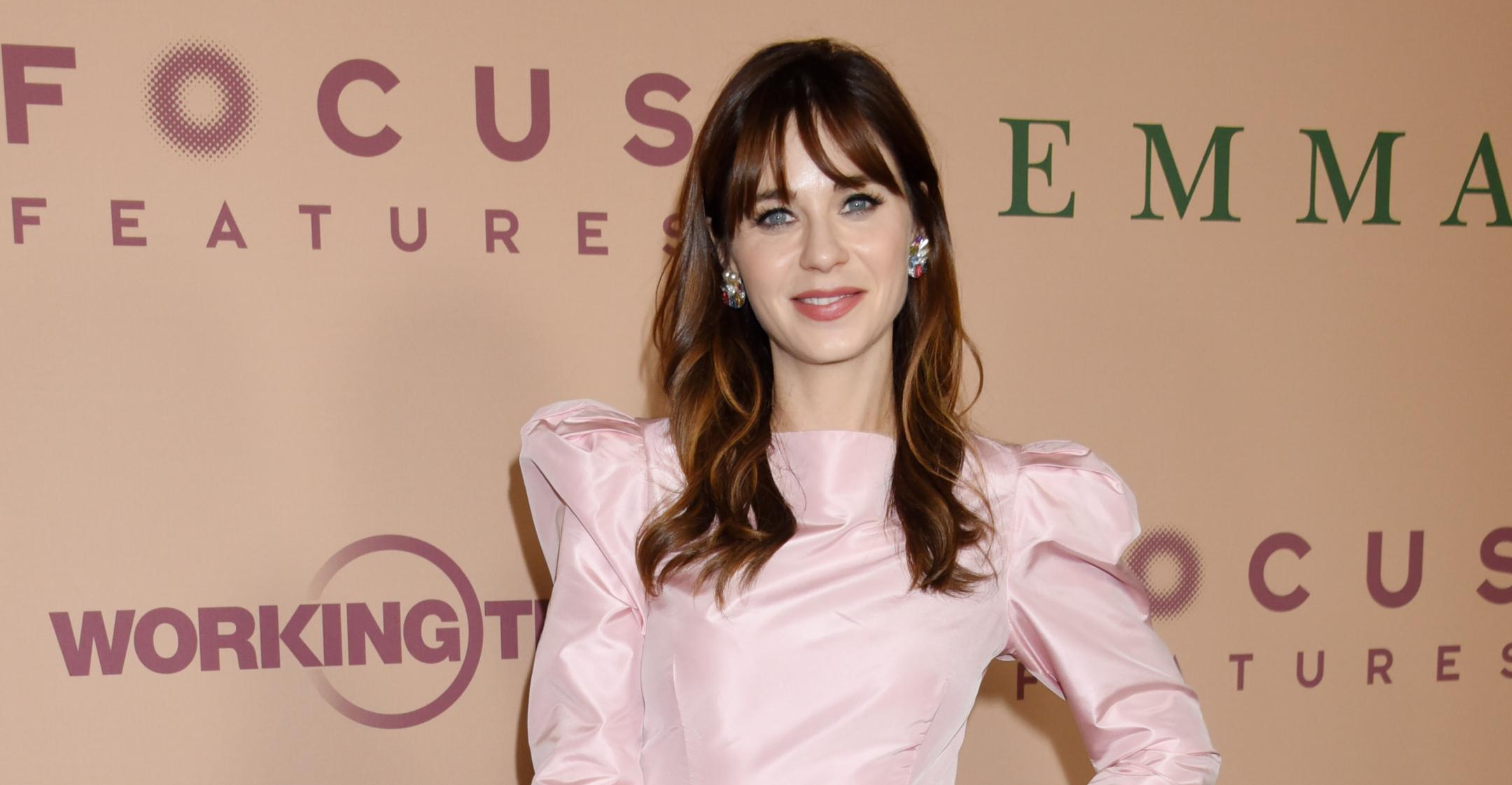 Who's That Girl? Watch Zooey Deschanel Recreate The Opening Of 'New Girl' In Her TikTok Debut
We may not have a New Girl revival just yet, but it's clear that Zooey Deschanel hasn't forgotten about her beloved character Jess!
The actress joined TikTok, and to celebrate the occasion, she made a parody of the comedy's opening sequence, with the theme song and all.
Article continues below advertisement
The clip starts out with the quirky brunette lip syncing and sitting on a swinging porch bench in a white patterned dress as her tune "Hey Girl" plays in the background. It then switches to a scene where Deschanel opens a set of doors and pops her head out while clad in a green jumpsuit.
Article continues below advertisement
This time, she's dressed in a white blouse and jeans, and as the tune ends, she holds up an empty picture frame in front of her face like in the OG sequence, but in this case, she doesn't follow suit by saying, "It's Jess."
Instead, the music stops and Deschanel quips, "No. It's me, Zooey. Hi, I'm on TikTok."
Article continues below advertisement
In the series' original opening, she was also accompanied by costars Hannah Simone, Jake Johnson, Max Greenfield and Lamorne Morris.
The brunette babe also posted her nostalgic video to Instagram, where Jennifer Aniston gave it a like and Michael Bublé commented, "One of the best voices on the planet!"
Article continues below advertisement
Max Greenfield has previously admitted that there's "always a chance" of something happening, but he added, "I don't know what they would be doing together. Maybe they'd move back into the loft for fun!"
"I think we need a little more water under the bridge [before revisiting it] is what I'll say, but yeah," creator Elizabeth Meriwether noted of the possibility. "When it feels right, when the universe says it's time, I will be there with my little tippy-tap computer writing stuff."