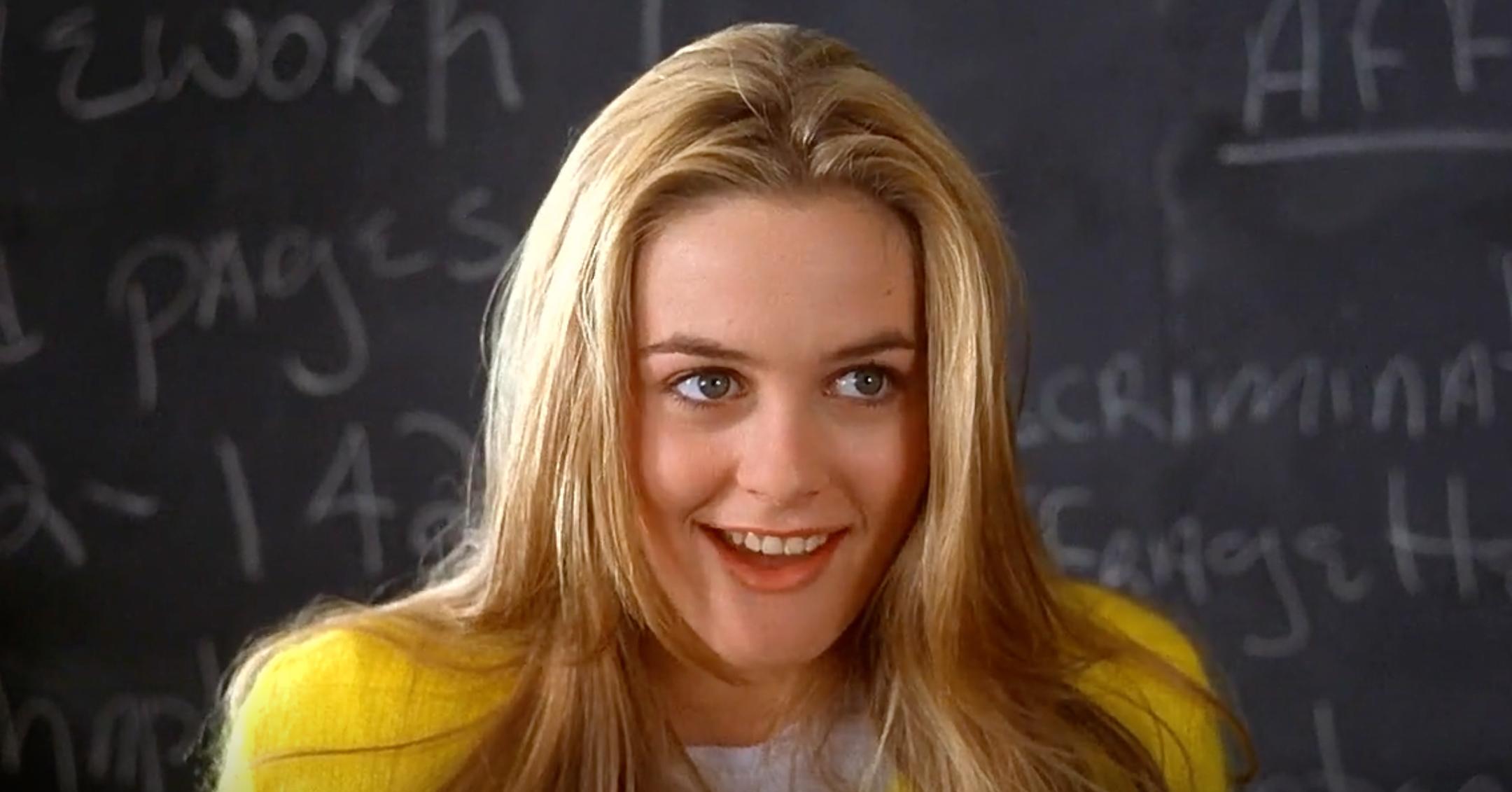 An Iconic Debut! Alicia Silverstone & Her Son Recreate Famous 'Clueless' Scene For Her Very First TikTok Post
Actress Alicia Silverstone caught everyone's attention when she joined TikTok.
For her first post, the star pulled out a plaid yellow jacket and reenacted one of fans' favorite scenes for her hit movie Clueless.
Article continues below advertisement
In the clip, which features No Doubt's "I'm Just A Girl" playing in the background, Silverstone starts sashaying towards the camera when her 10-year-old son, Bear, interrupts and puts her hand over her shoulders.
Instantly grossed out, she backs away, makes a face and utters one of her character Cher's famous quotes, "Ew, get off of me! Ugh, as if!"
The mom-of-one then pulls Bear back in for a big hug and gives him a kiss on the head.
"Ugh! As if... I wouldn't join TikTok. 😉💛😘 #Clueless #AsIf," she captioned the post, which after just two days, has earned 23 million views and over 6.5 million likes!
Article continues below advertisement
Silverstone reflected on her breakout role with Vogue last year in honor of the flick's 25th anniversary.
"I found Cher on the page to be materialistic and unappealing. And really annoying, to be honest," she confessed. "But I realized that was just me judging her. Once I started working on her I found all the heart and all the love."
Article continues below advertisement
The blonde babe also revealed that she channeled her own experiences into the character.
"There were some girls in my life who were extremely materialistic. I grew up with a mom who was so practical and absolutely loathed extravagance," she noted. "She had a real distaste for materialism and all that came with that kind of behavior, so I would notice that quality in people I grew up with."
"I can think of some specific girls in my life who were really mean and materialistic. Just really bi***y girls," she added. "I wasn't trying to be like them because I didn't think Cher was like that, but there were moments where Cher could be that when she'd walk through the hallways judging everybody."
Article continues below advertisement
It turns out that some of Cher's mannerisms came from Silverstone herself.
"When I was younger I had long hair that I would have to flip out of my eyes really dramatically because that's what you do when you have long hair and it's in your face," she explained. "But a bunch of girls I grew up with did not like this about me and always seemed so annoyed when I flipped my hair."
"I remember making an effort to do that hair flip with a lot of attitude whenever I was walking as Cher. Like in the scene where I'm shopping with Dion, Stacey and I are walking and I would take a quick moment in the mirror to flip my hair," she recalled. "I just remember thinking, 'This is like a heightened version of what those girls thought I was.'"