Exclusive: WWE Star Leah Van Dale Now 'Embraces Who I Am' & Hopes To Encourage Others 'To Feel The Same Way Through My Brand'
Article continues below advertisement
Though the WWE star still has days where she doesn't feel her best, she is now all about self-love.
"I just think I had such a long time not embracing who I was. I don't know if I was trying to be someone else, but I was figuring out who I was, and I just was sick of it," the 33-year-old exclusively tells Morning Honey while promoting the relaunch of her successful wine business, Capa Cagna.
Article continues below advertisement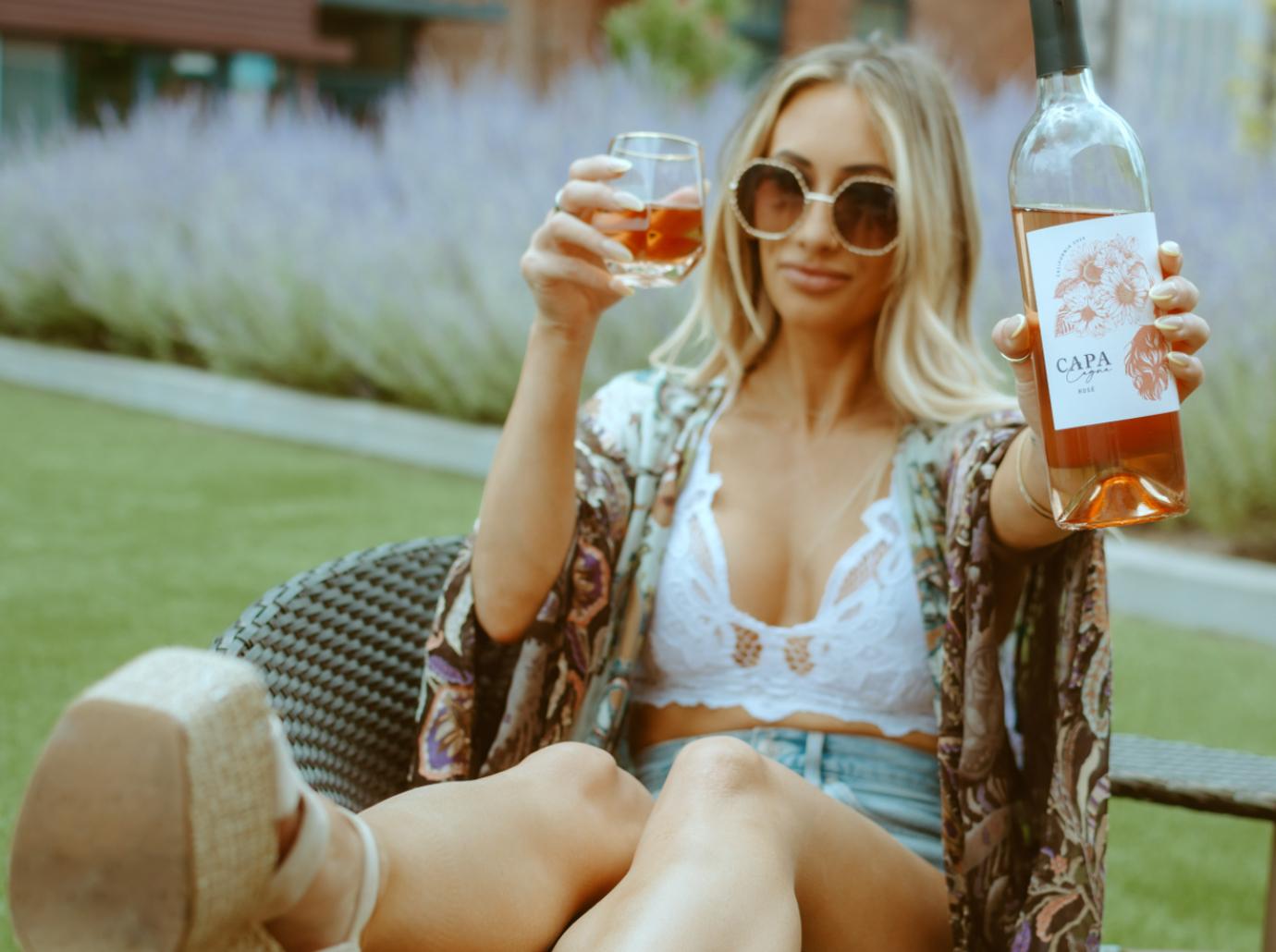 Then, the blonde beauty had an epiphany. "I said, 'No, I am who I am, I am not going to change for other people, and I love who I am.' There wasn't really one specific instance that brought me to that, it just happened," she shares. "I think I was just so sick of trying to pretend — and especially nowadays with social media, everyone is trying to be someone they are not and trying to impress people they don't know. I am who I am and this is me, and I hope that I can through my social media, through my wine, through my brand, I can encourage other people to feel the same way. No one is perfect, and I don't want to try to pretend I am. I am perfect for me, what I do works for me, and it probably won't work for other people and that is OK. But that is the message I want to spread — it's OK to be who you are, don't try to pretend to be someone you're not because the only person that is hurting at the end of the day is you."
Article continues below advertisement
Since Van Dale performs under the name Carmella in the ring, she believes her alter ego has "helped" her become the woman she is today.
"I thought, 'OK, this character is so confident and she loves herself, why am I not like that?' And it just kind of bled over into my real life and just kind of helped me find my inner confidence and my inner boss b**ch," she explains. "I thought, 'Who cares? No one cares about what I am thinking or what I am doing, I am thinking about it way more than anyone else is.' So, let me just stop trying to impress people, trying to act a certain way because that is what other people are expecting of me and let me just live for myself and that is kind of what I did."
Article continues below advertisement
The reality star was always interested in diving "into something" new and "challenging myself," so she decided to create the wine back in 2018.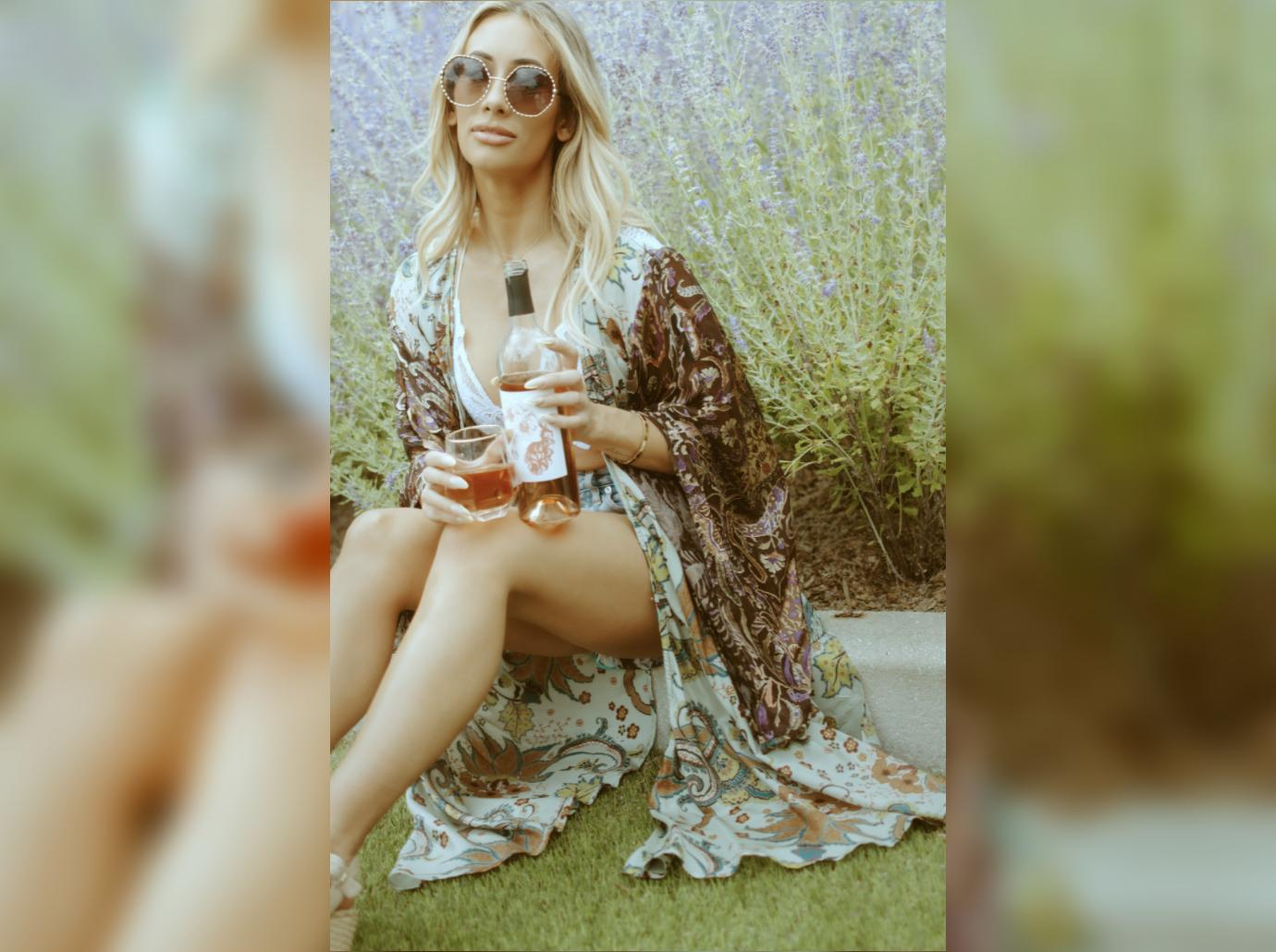 Article continues below advertisement
"I know I like to drink wine, I don't like to spend a lot of money on wine, but I want something that tastes great but is good quality, so I just figured if this is something that I am looking for, I am sure there are others out there that are thinking the same thing," she says of her idea. "So, I just felt like it was time. I know I am not going to be wrestling forever, so I wanted to do something that I can really enjoy and do for a long time. I had no idea what I was getting myself into – so much work and so much time and effort has gone into this. I don't have a team. I don't have someone saying, 'Oh, this is going to be our brand, you can be the face of it.' It's me. So, I am just learning along the way and that makes it even more fulfilling."
One year later, Van Dale launched the brand, and the feedback she has gotten from her fans, friends, family and followers has been positive. Not only does she want to release a tasty concoction, but she hopes to take it one step further.
Article continues below advertisement
"Capa Cagna is all about embracing who you are and sticking to your guns, whatever it is you want to do you can do and that is kind of the message I am trying to spread with this wine," she reveals. "It's more than just the wine, it's a community of people who raise each other up and support one another and accept others for who they are and that is kind of the whole point with all of this. I have to keep pushing forward and that is exactly what my wine is all about."
Van Dale wanted to "revamp the label a little bit," which is why she expanded and brought in a rosé.
"I just felt like it was time to add a new varietal. I had only had the red and the white for the last few years, and I feel like my customers were really wanting to try something new, and so I figured, let's start with a rosé," she says. "We're definitely going to be branching out and selling more varietals — hopefully a Pinot Grigio soon, but I just wanted to keep giving more variety to the customers."
Article continues below advertisement
"All I want to do now is continue to grow the brand and grow the community," she adds. "Of course, I want to sell the wine, that is the ultimate goal, but I would love to just start a community of women and men too – anyone that wants to be involved to join this movement and embracing who they are, and if I can spread that message, that to me is more fulfilling than anything."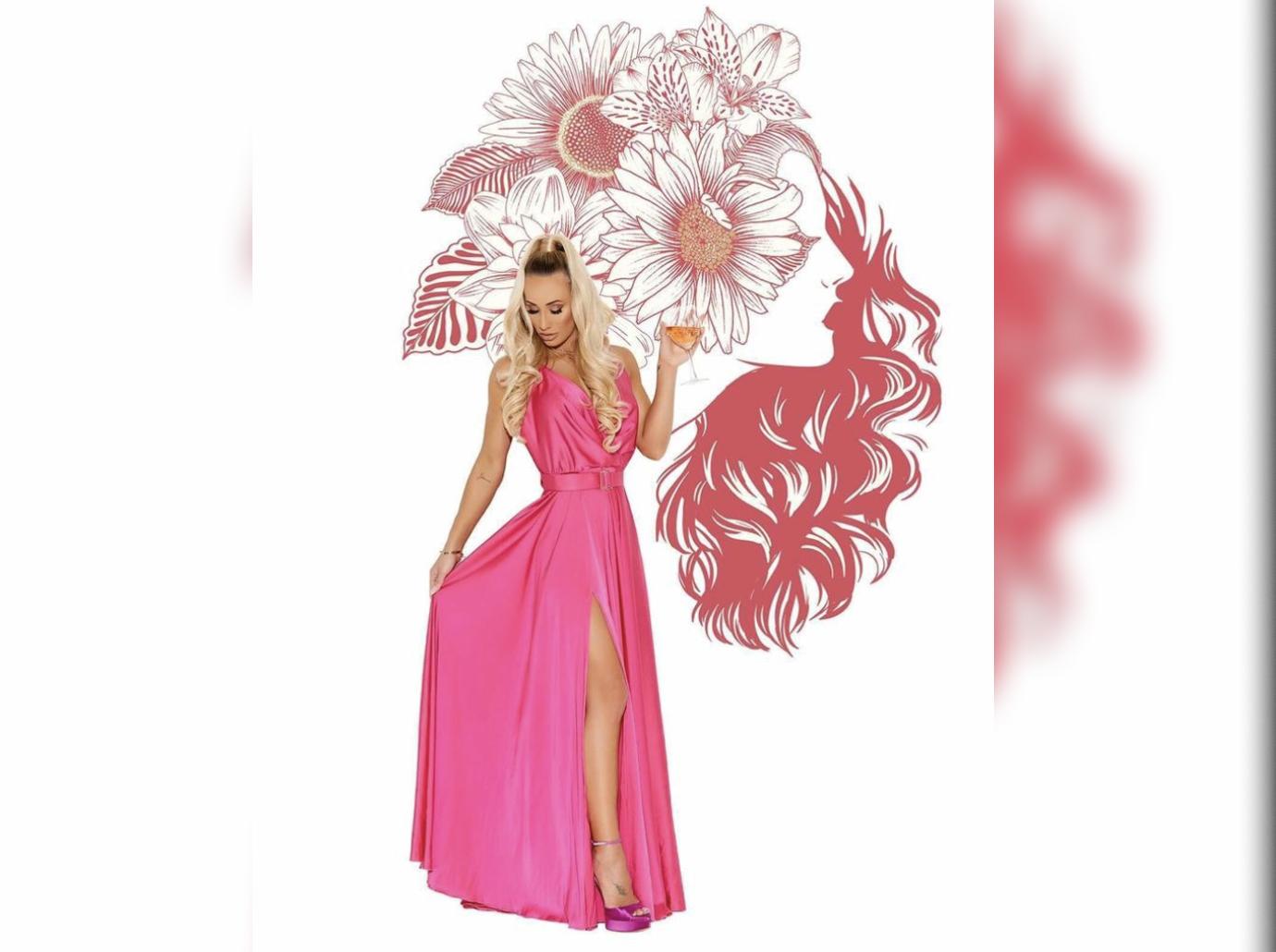 Article continues below advertisement
Van Dale has proved to be a powerhouse — her relaunch sold out instantly, and it looks like she isn't stopping anytime soon.
"I love drinking wine, and I love the message of just embracing who you are and just being the best version of yourself," she says. "So, for me, with my job at WWE, I want to be a positive role model for young girls to follow their dreams — don't let anyone tell you no. If there is anything you want to do, you can accomplish it. I just married the two together – my love for drinking wine and my love for self-love and that is what I am doing with Capa Cagna."