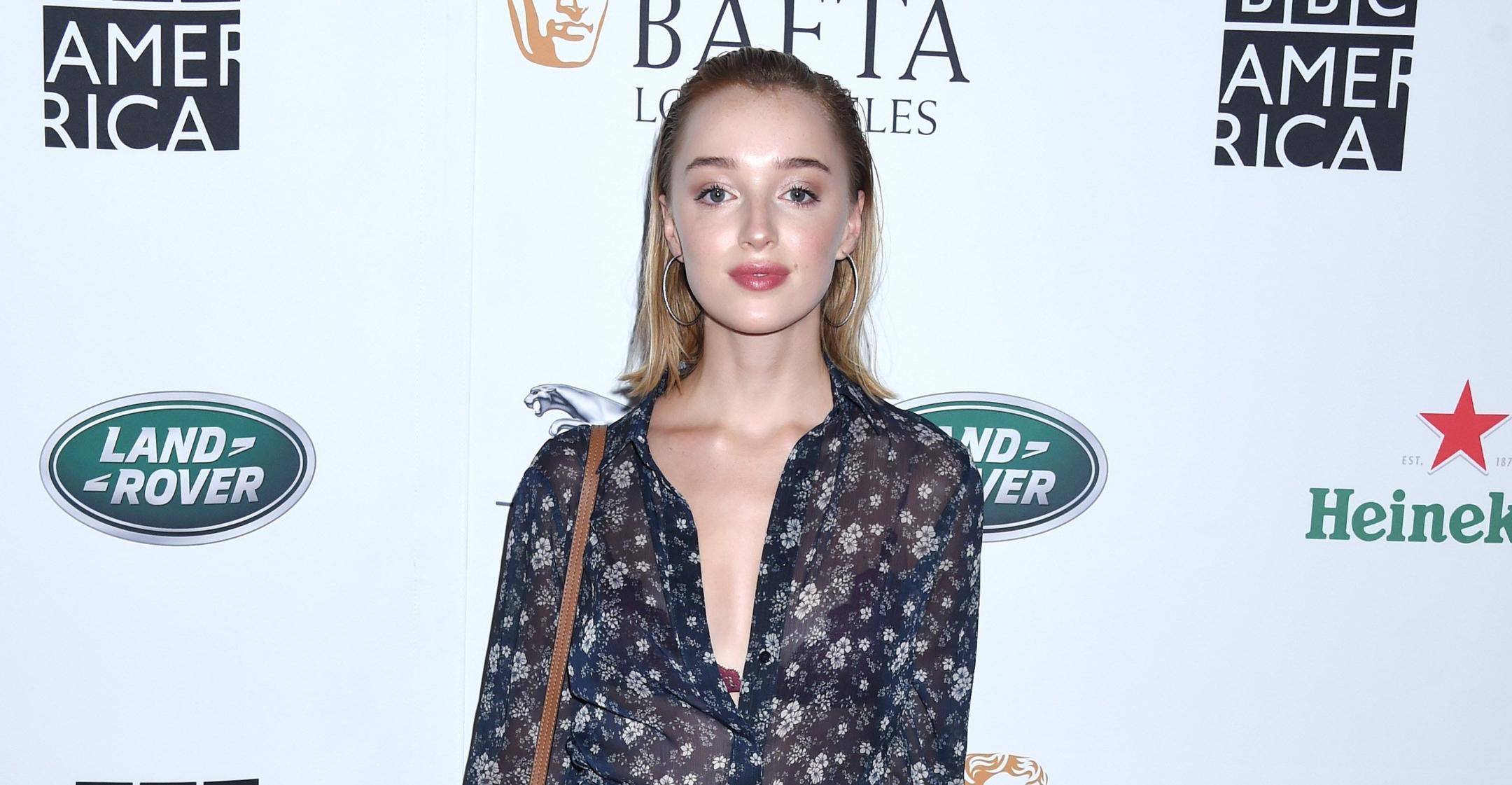 'Bridgerton' Star Phoebe Dynevor Discusses Women In The Workplace, Says She Devotes Her Life To Her Career: 'I Love It'
For Phoebe Dynevor's interview with W magazine, the actress was instructed "to pay homage" to her favorite TV character by mimicking their look — which is why in the accompanying photo shoot, the actress wears her hair down in a straight style and dons a power suit to represent Jennifer Aniston's character on The Morning Show, Alex Levy.
Article continues below advertisement
Levy's attire is a far cry from what the Bridgerton star wears as Daphne in the 1800s-set romantic drama series, but the two fictional ladies do have something in common, as they're both trying to find their independence in a male-dominated world.
"It was one of those shows I stumbled across in lockdown and had no preconceived ideas or knew what it was about at all," the 26-year-old said of Aniston's AppleTV+ series. "The way it talks about male power, and what it means to be a female at the top of their game, was something that I thought was very interesting and very of the time."
Article continues below advertisement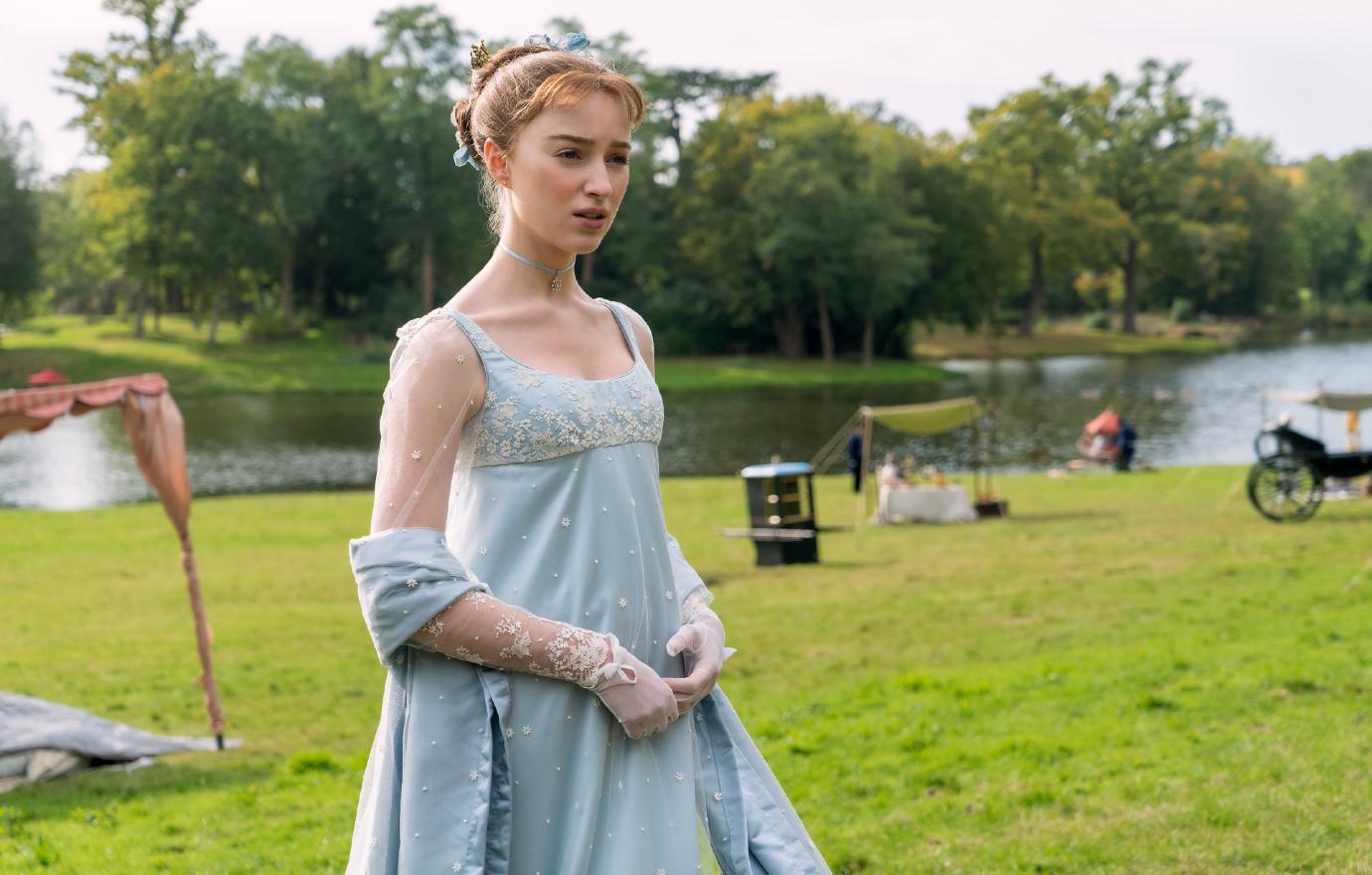 "Jennifer Aniston plays the role so brilliantly," enthused Dynevor. "I just loved it, and think it almost hasn't been talked about enough."
The British actress explained that it wasn't the Friends star's character that spoke to her specifically — it was the position the fabricated TV anchor is at in her career.
Article continues below advertisement
"It was less about the aspect of the job and more about where we are in the world, and also what it means to really be a woman who devotes her whole life to that job," she noted. "What does that mean for your family, and what does that mean for [your] relationships?"
"It ties in with the male power element and the abuse of power. I just think there are so many themes that are interesting to explore as a woman," the star said. "Similarly to that character, I love my job and devote my life to it, in a way."
Article continues below advertisement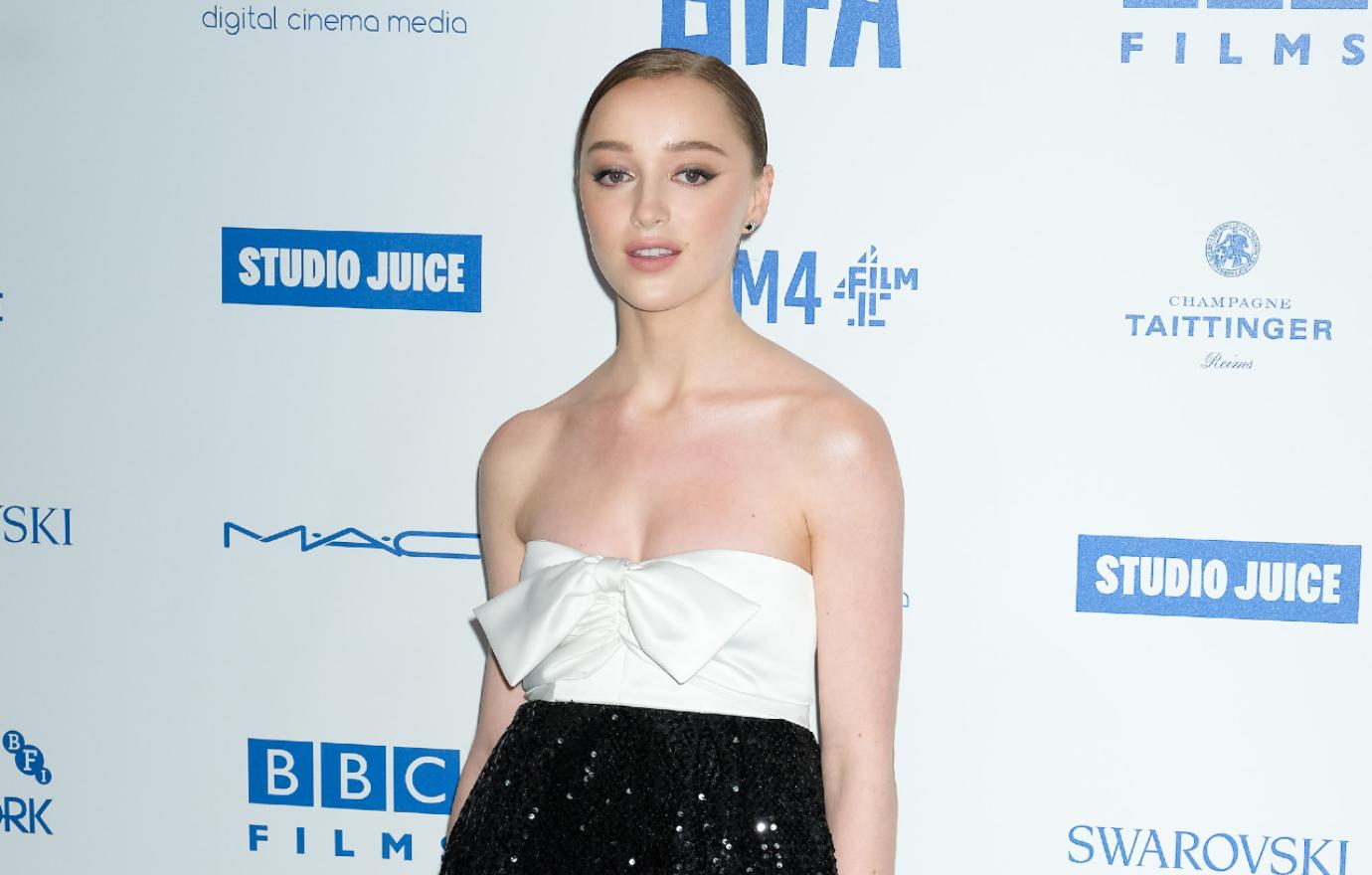 That work ethic was instilled in her from a young age, as the Younger alum's mom stars on the British soap opera Coronation Street.
"I've also grown up around working women who really sort of devoted their lives to work," Dynevor shared. "My grandma worked her whole life as a single mother. I really admired them for doing that, while also being able to have a family and do everything."
The premiere date for the second season of Bridgerton is still TBA, but Dynevor is set to star in and produce for Amazon's Exciting Times, another romance series based on a book.