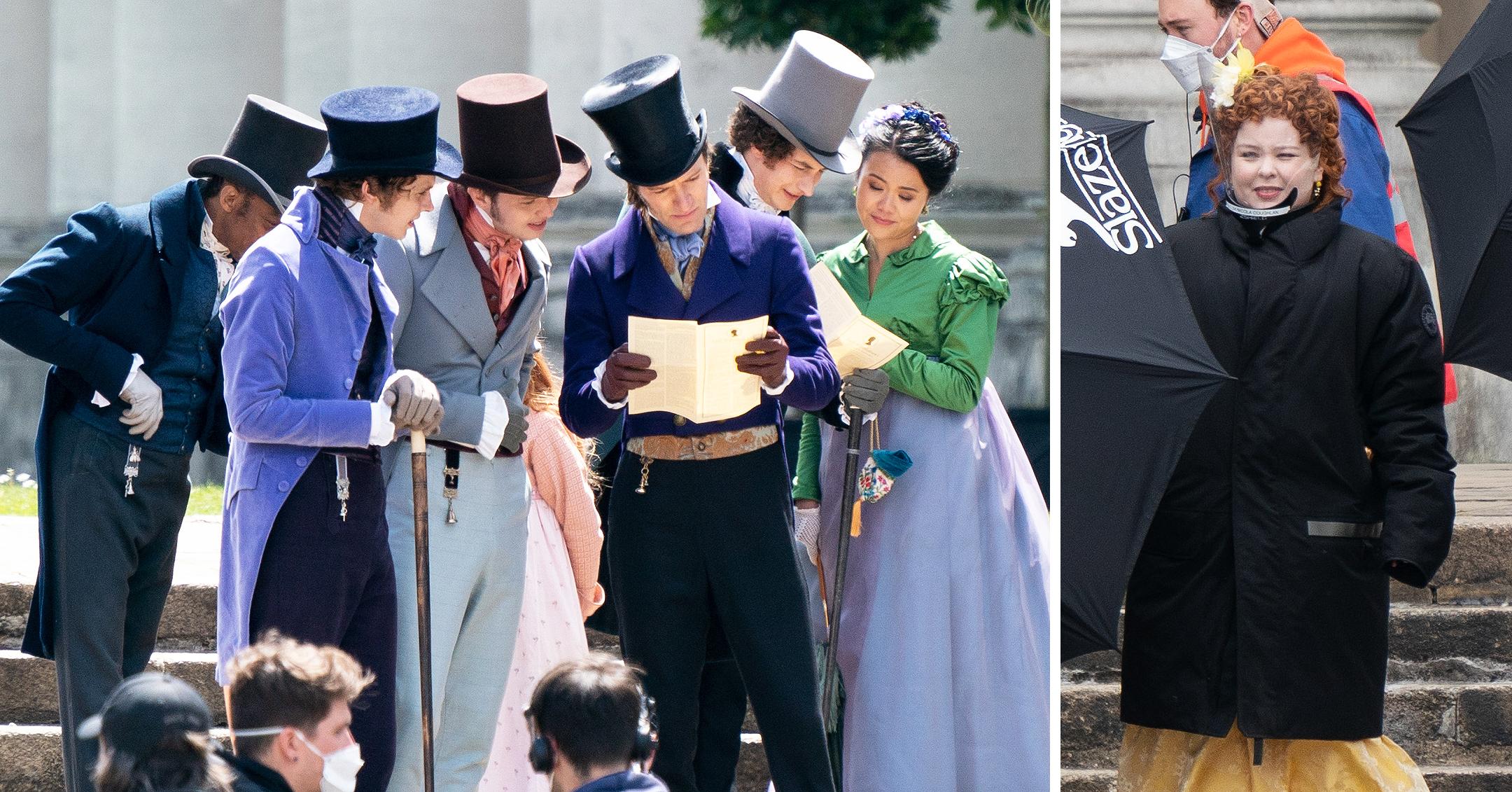 Get Excited, 'Bridgerton' Fans! Cast Of Netflix's Show Spotted Filming Latest Season In London — Photos
Lady Whistledown will see you now! The cast of Bridgerton was spotted filming the hit series in Greenwich, London, in late May — and it looks like season 2 is going to be filled with a lot of new cast members.
Article continues below advertisement
Daphne Bridgerton found love last season, so now it is Anthony Bridgerton's turn to find someone who tickles his fancy.
Simone Ashley — who plays Olivia Hanan on Sex Education — will play Sharma, Anthony's (Jonathan Stuart Bailey) love interest, who is a "smart, headstrong young woman who suffers no fools — Anthony Bridgerton very much included."
Article continues below advertisement
"Anthony is going to have a love interest next season, and I think it's going to be as sweeping and moving and as beautiful as viewers of the first season have come to expect from the show. We left him at the end of the first season at a bit of a crossroads, so I'm looking forward to jumping in and discovering how he fares on the marriage market," creator and showrunner Chris Van Dusen said.
Scroll through the gallery below to see the Hollywood stars at work!
Article continues below advertisement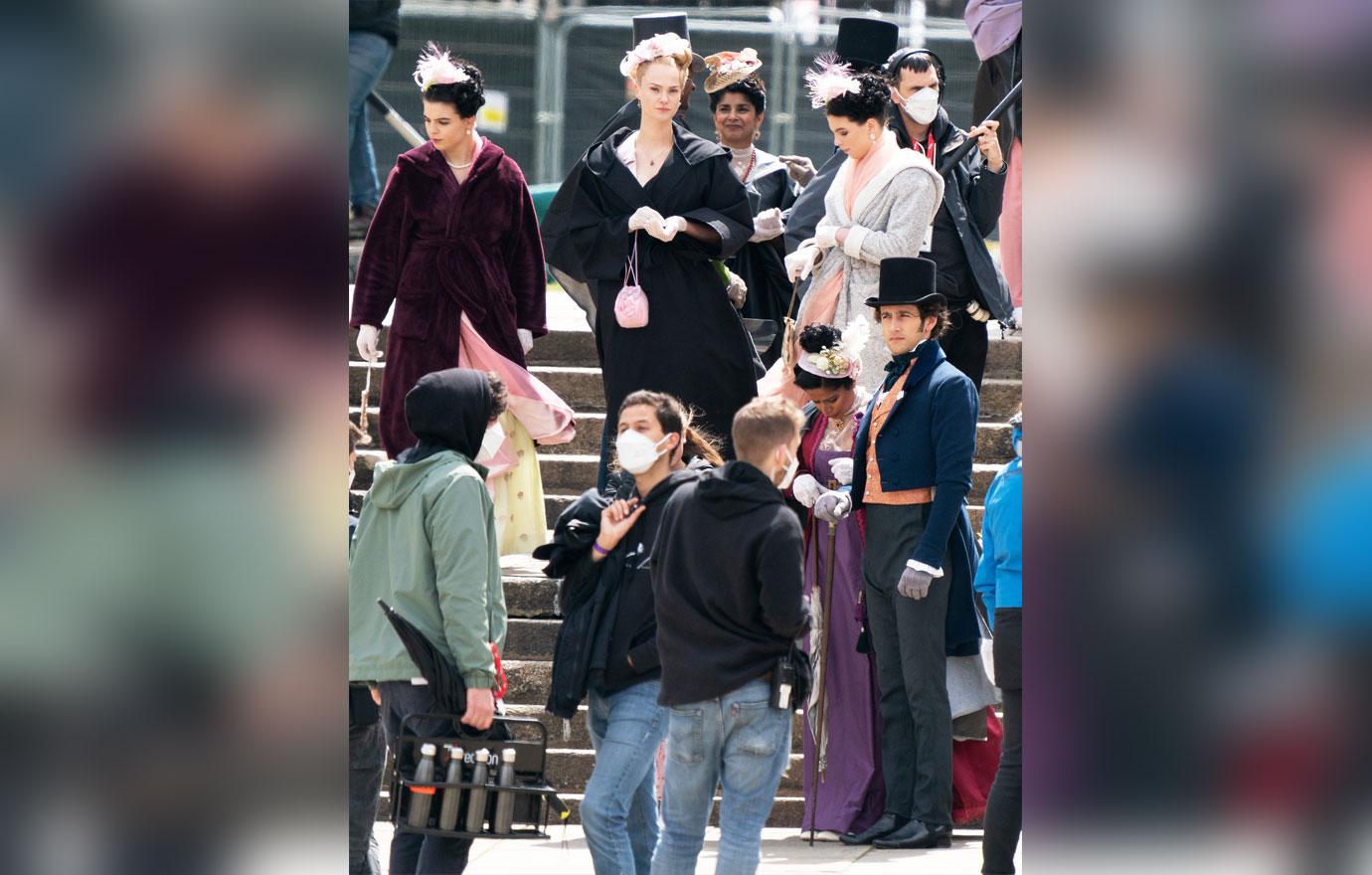 Of course, the cast and crew wore masks and were social distant while on set.
Unfortunately, someone on set tested positive for COVID-19, so filming was paused, Variety reported. On July 16, it was reported that the series is back up and running.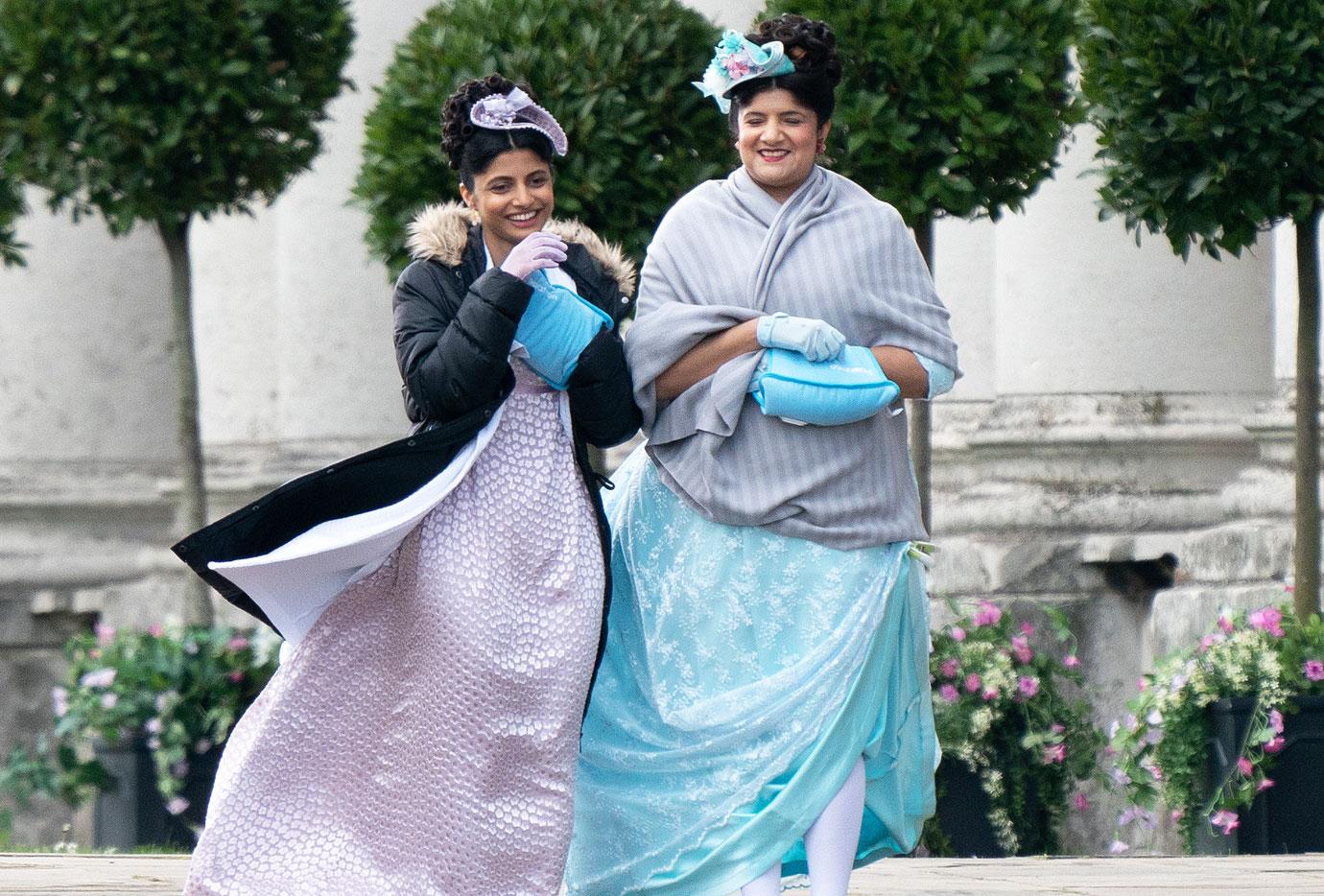 Ellen Mirojnick is the mastermind behind all of the costumes.
"At the very beginning, I thought I was just helping out. I'd known [Shonda Rhimes'] Shondaland organization for a number of years and Sara Fischer, their head of production, called me," she said of how she got the coveted job.
Article continues below advertisement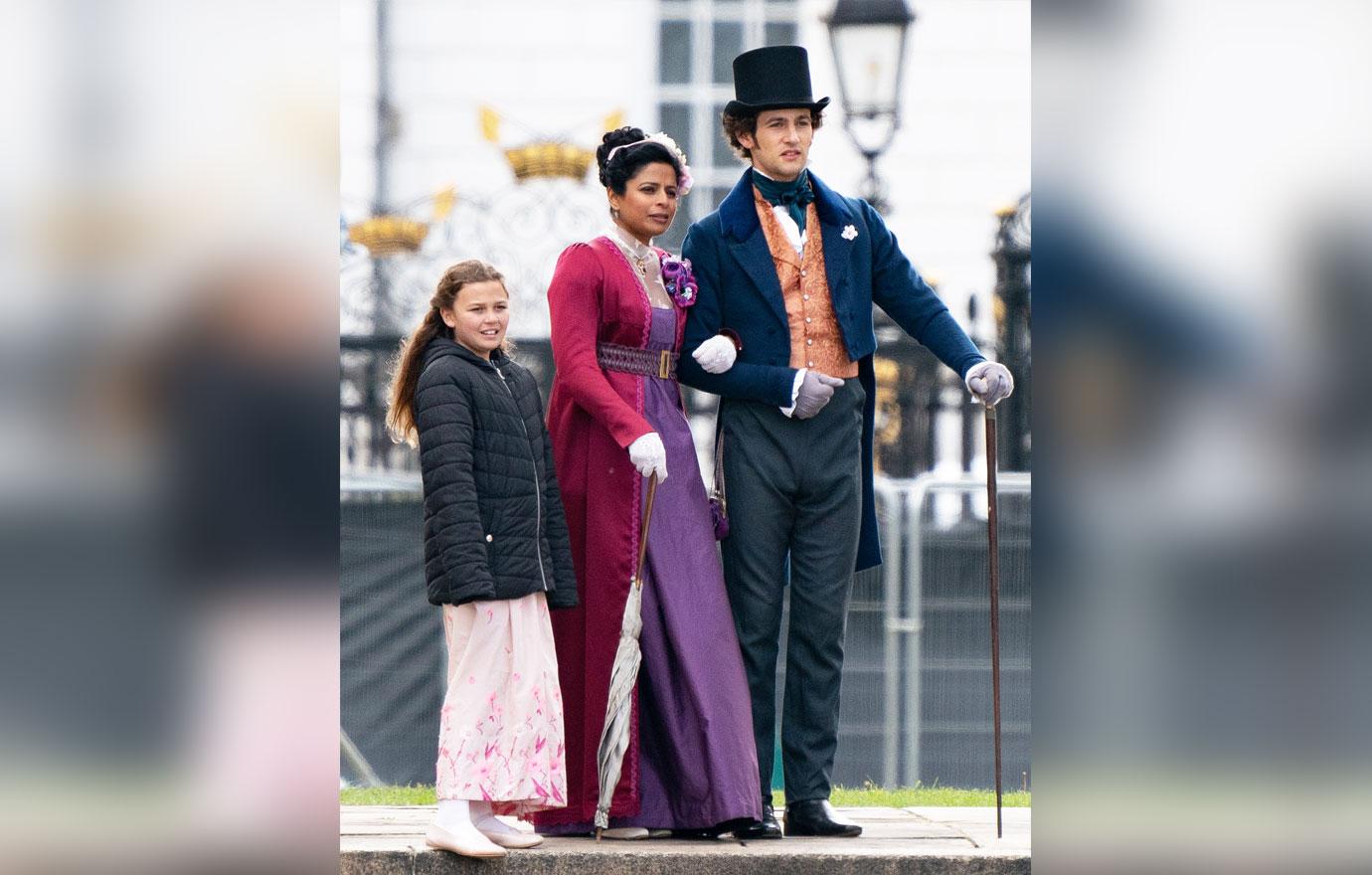 "I went in to talk to Sara, [creator] Chris [Van Dusen] and [executive producer] Betsy [Beers] to see if it'd be possible to create something on this scale. I also knew the Shondaland aesthetic and understood that this was not going to be like a Jane Austen adaptation. How could we shift the aesthetics of a period drama to make it feel scandalous and modern? Then they asked if I wanted to do it and I jumped in because the challenge was too great. I'd never put together a costume house before," Mirojnick said.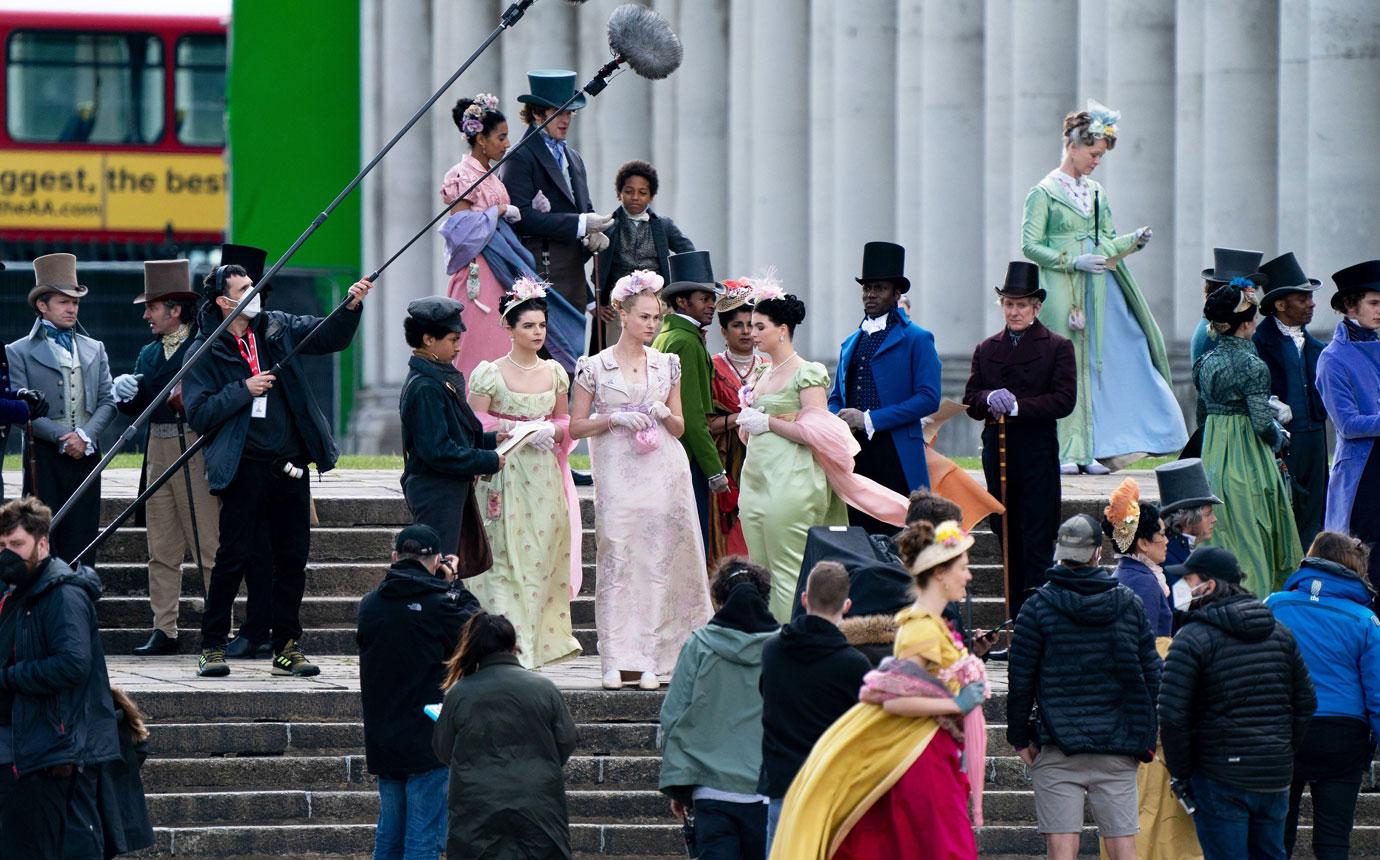 "It took five months to prepare before we went to shoot. The costume team came to 238 people," she said of the lavish outfits.
Article continues below advertisement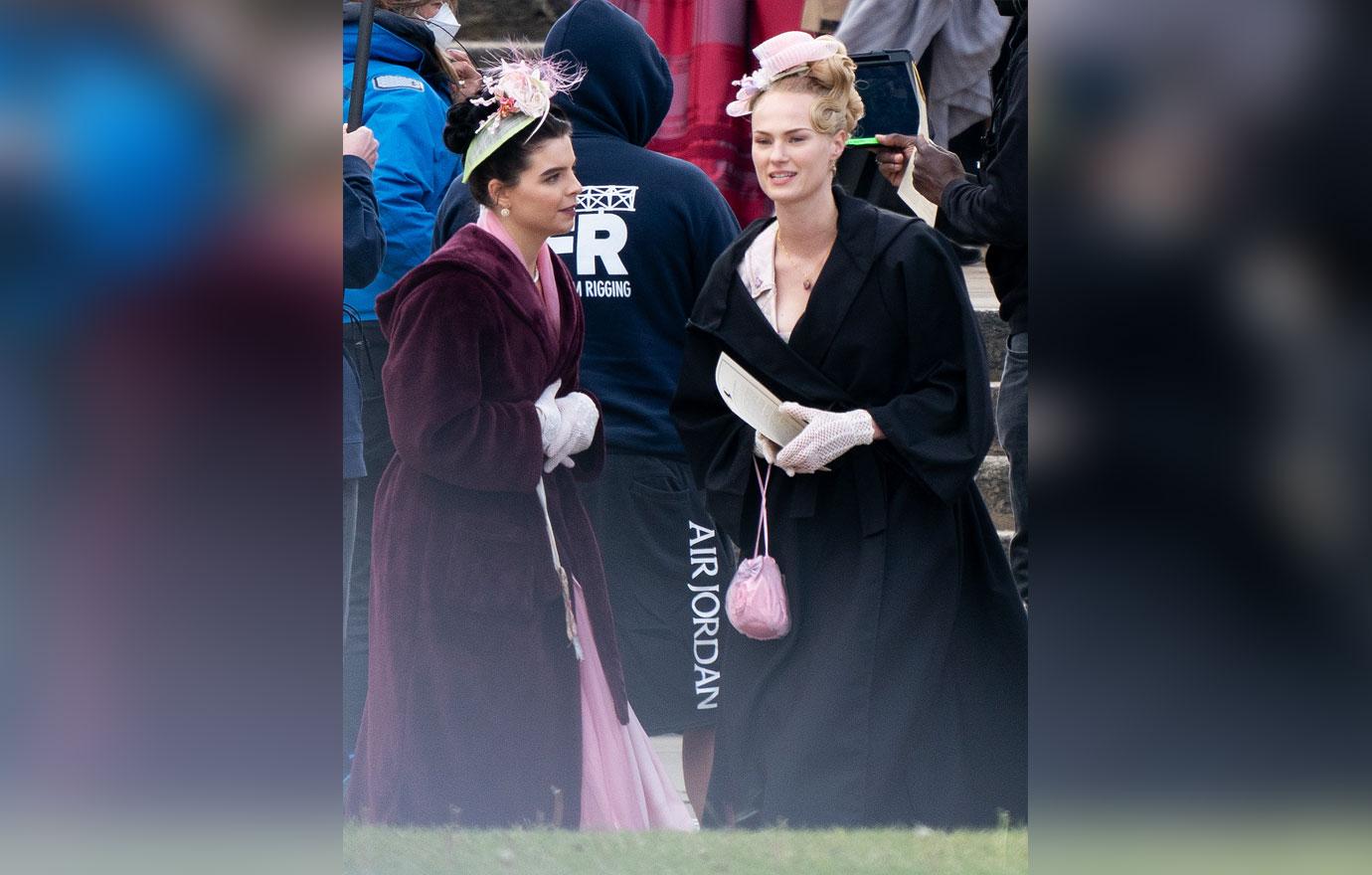 Van Dusen confirmed that they are currently editing the first two episodes. "I don't think people are going to be ready. It's everything people love so much about the first season but more," he said.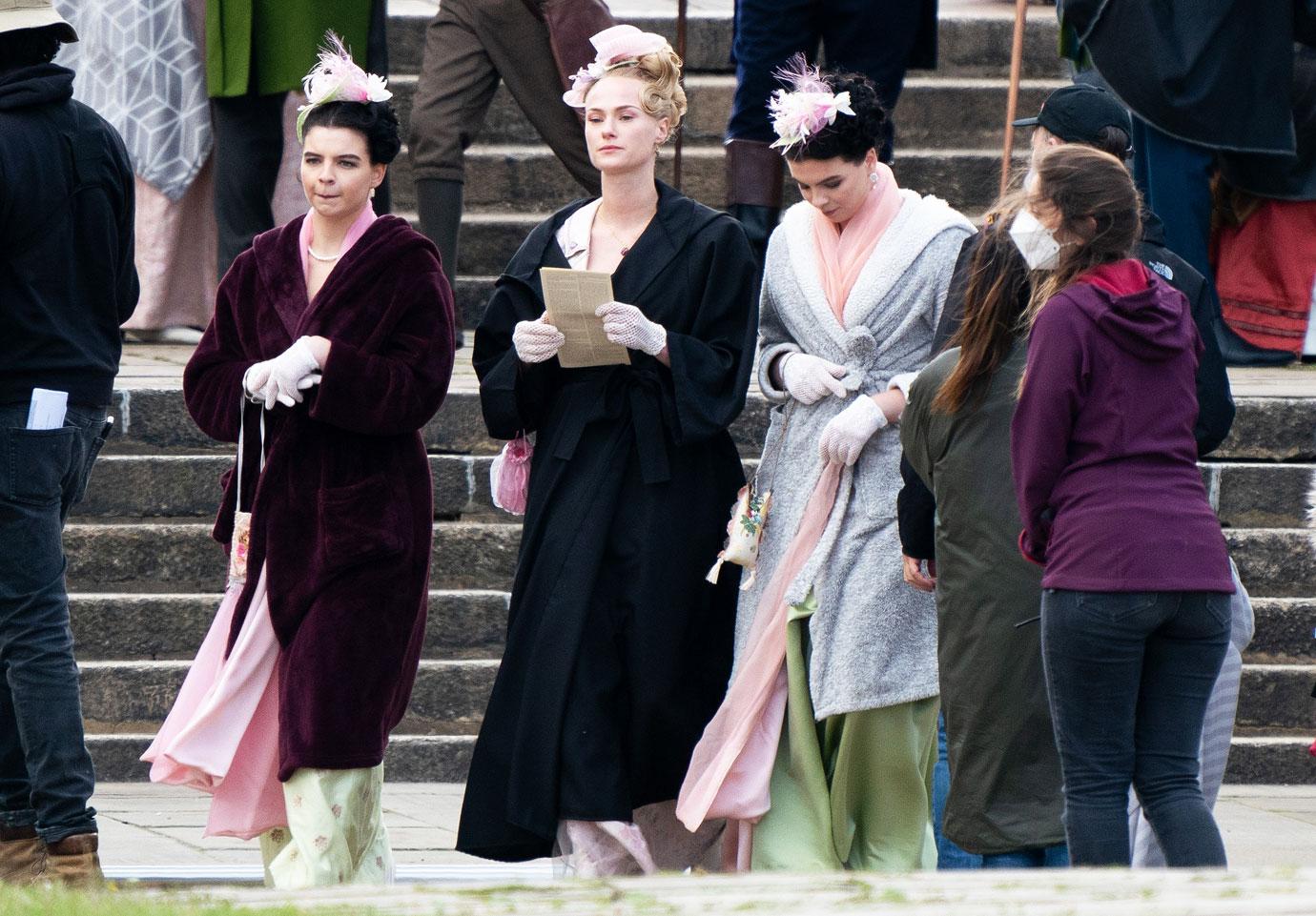 Additionally, Bailey and Ashley's chemistry is strong, as Van Dusen said the two "are just magnetic."
Article continues below advertisement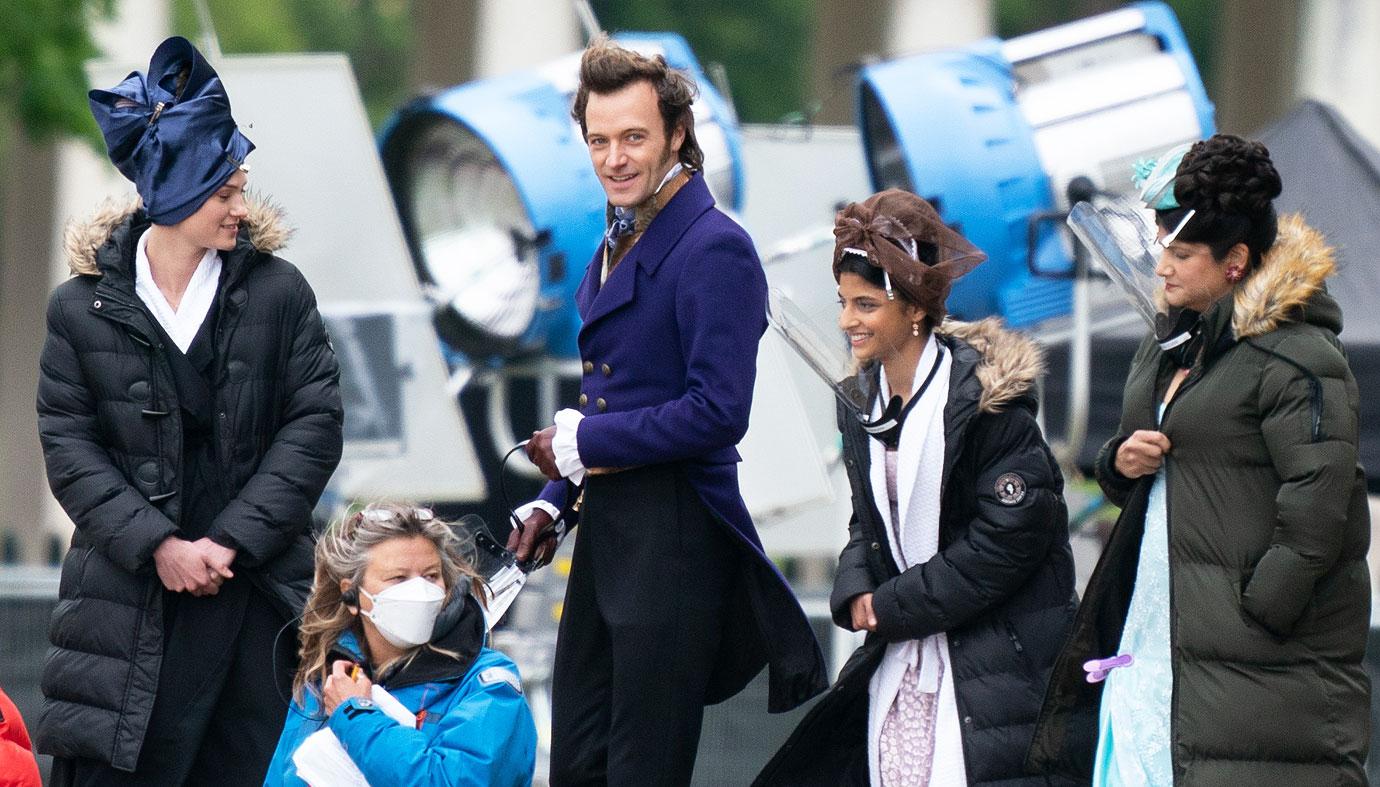 Unfortunately, steamy hunk Regé-Jean Page will not be back as Simon Basset.
"I know he's actually about to continue charming the world in really amazing ways and I hope I'm fortunate enough to work with him again," Van Dusen said.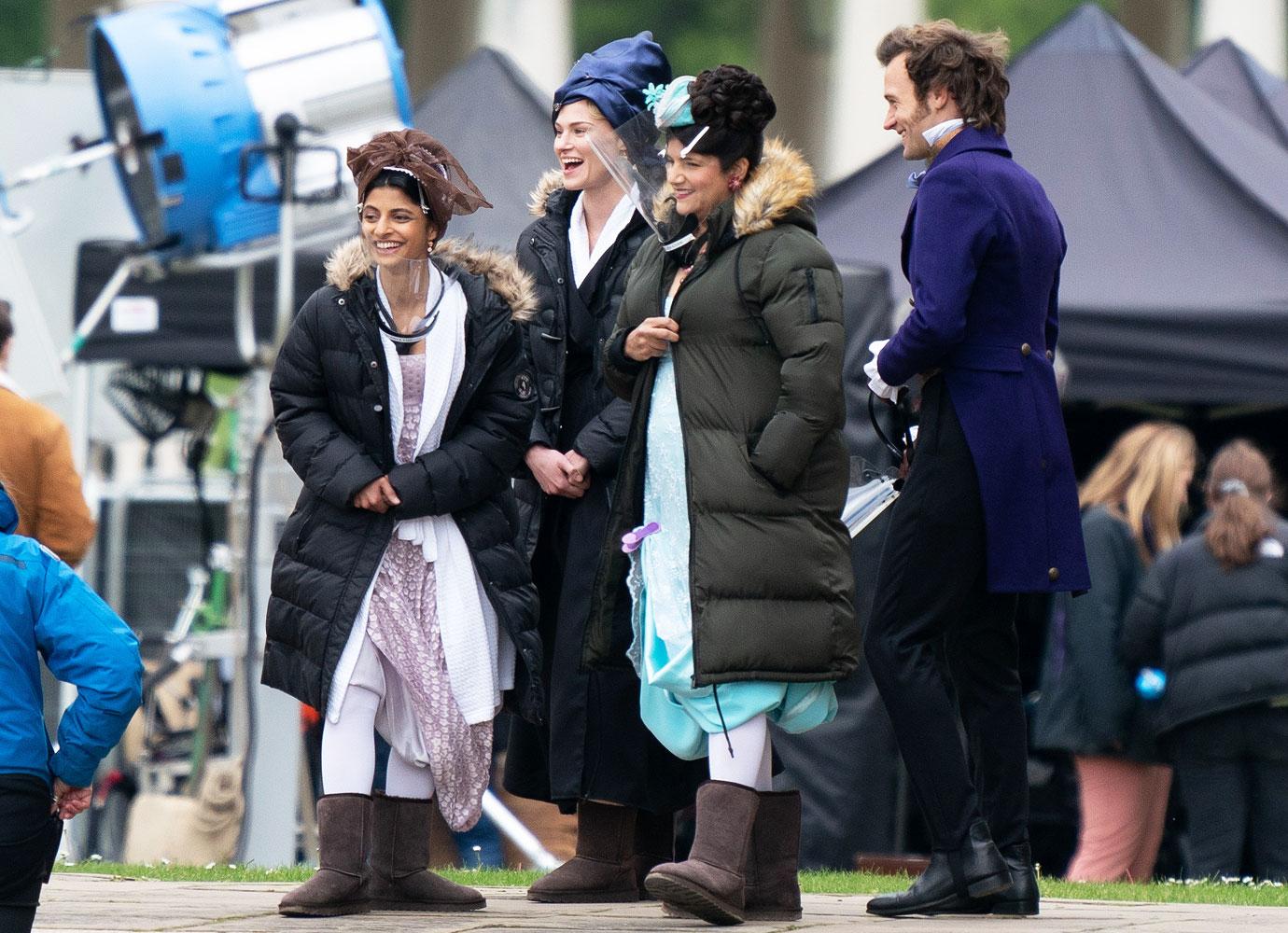 "I wasn't sufficiently prepared, and I was there," Page said of his role. "I think people were grateful for the intensity of the romantic aspects of Bridgerton; I'm not sure how grateful I was to watch it for myself."
Article continues below advertisement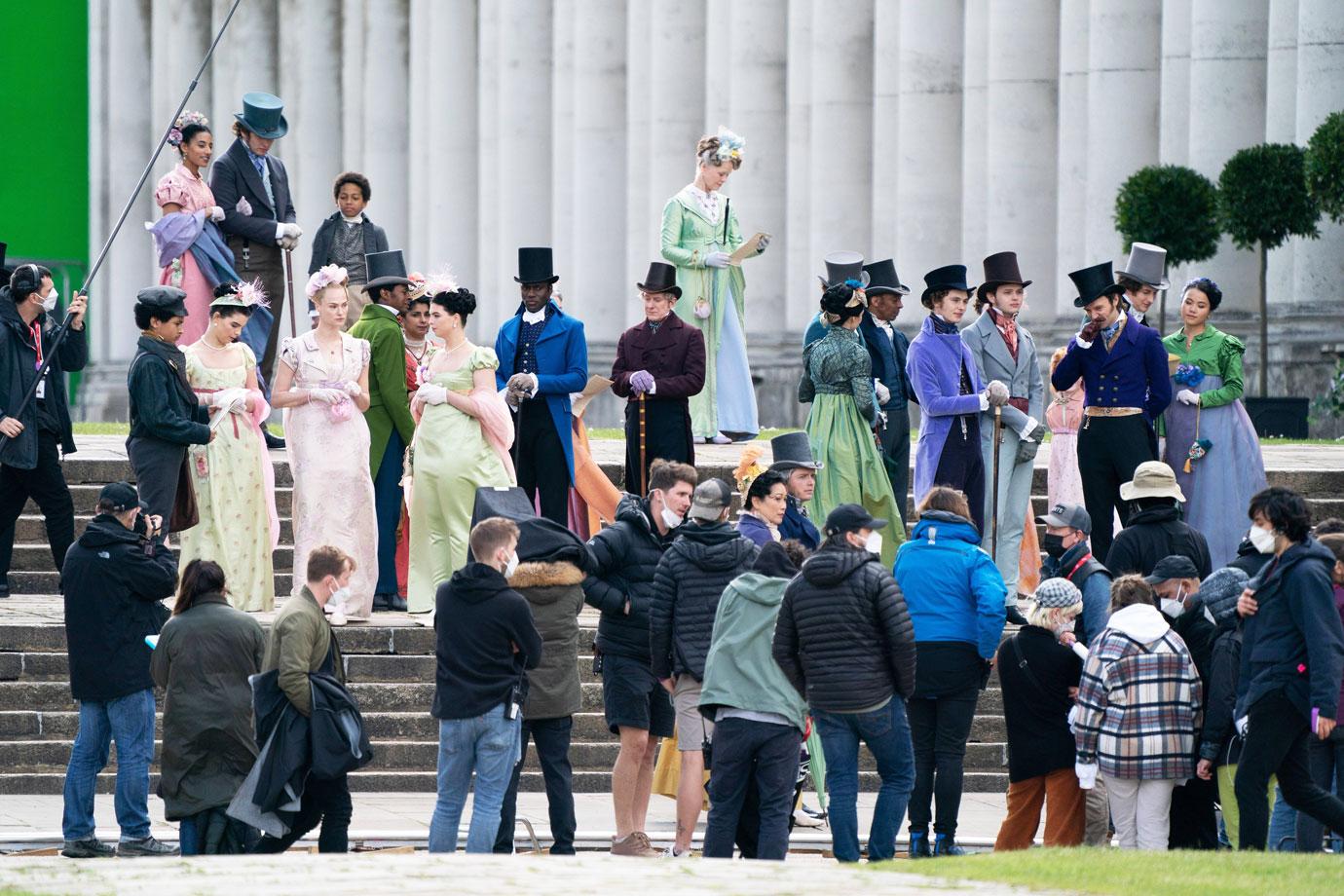 "It was overwhelming. But I think people were looking to be overwhelmed. My family doesn't want to be overwhelmed by my backside, specifically, too often, but they'll take it on this occasion because everyone seems to be terribly happy," Page added.