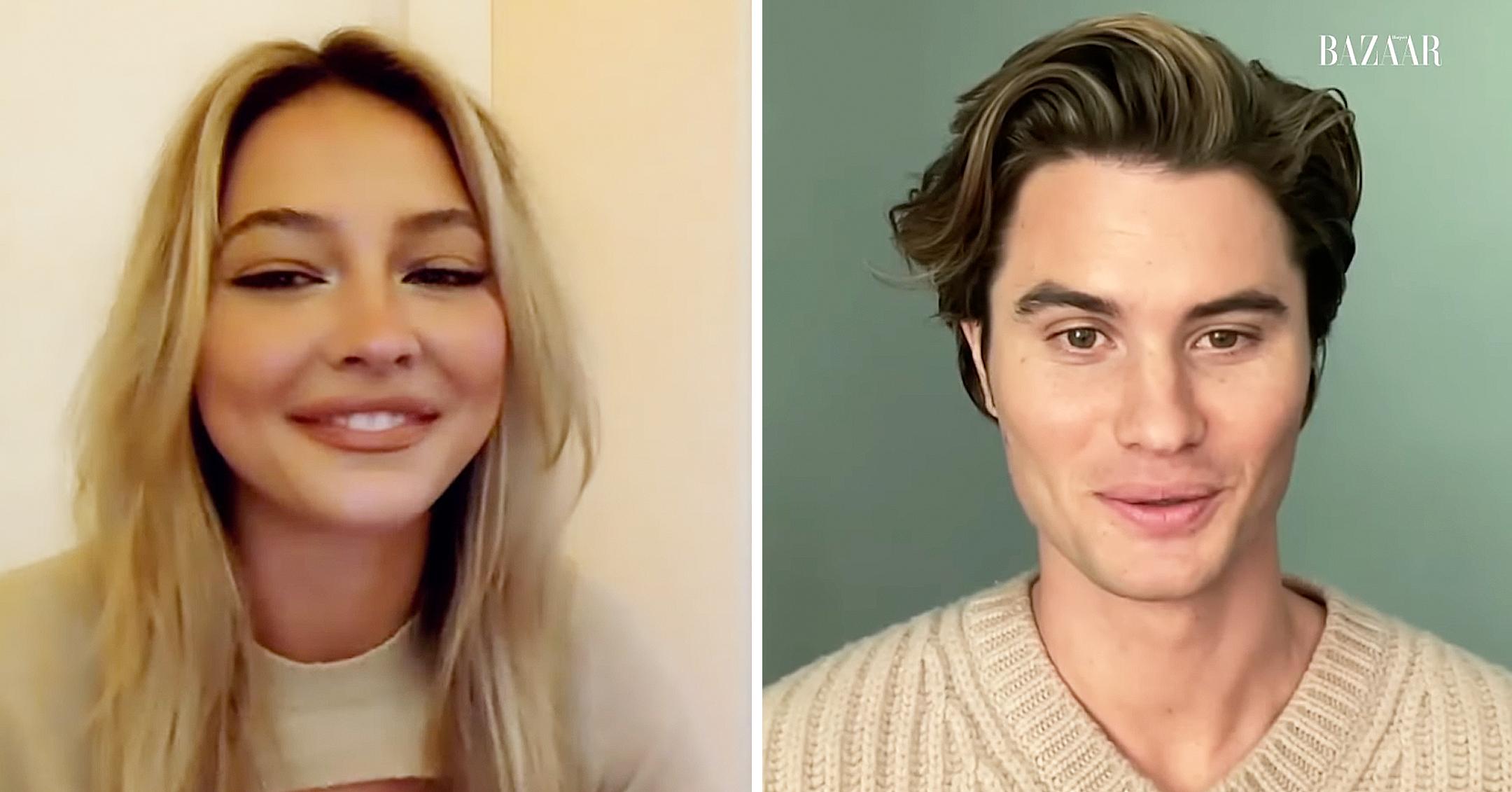 Watch 'Outer Banks' Stars Madelyn Cline & Chase Stokes Hilariously Try To Draw Each Other As They Dish On Season 2
The wait is over: more than a year after Outer Banks debuted on Netflix and became an overnight sensation, the streaming service released season 2 on July 30!
Article continues below advertisement
While fans will surely spend the weekend glued to their TV to binge-watch all 10 new episodes, lead stars Madelyn Cline and Chase Stokes — who are a couple on and off-screen — gave everyone an extra special treat by participating in a few fun videos for Harper's BAZAAR.
In a clip titled Portrait Mode, the pair attempt to draw each other within 10 minutes as they answer burning questions about the teen action-adventure drama.
Article continues below advertisement
As viewers know, the season 1 finale concluded with Sarah (Cline) and John B (Stokes) boarding a boat to try and make their way to the Bahamas to recover the gold they once uncovered but then lost.
Due to a nasty storm, their boat capsizes, but it's soon revealed that the twosome do indeed make it to the island.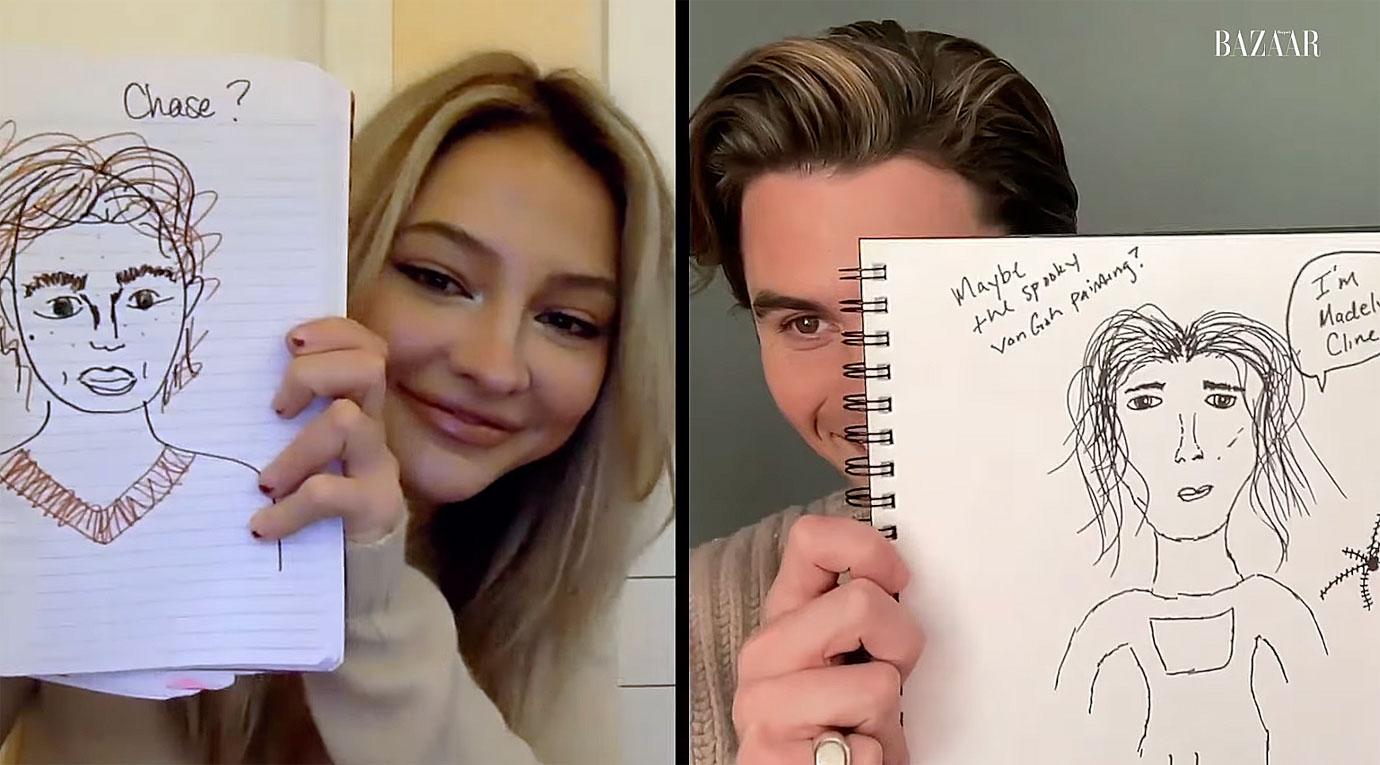 Article continues below advertisement
"I think we had a general idea that Sarah and John B end up somewhere ... we were really excited to see what Sarah and John B get into while in the Bahamas," the actress shared. "That was one of main questions was like 'How is this going to end up for them? And how are they going to get themselves out of this one?'"
Though the costars didn't want to give any spoilers away just yet, Stokes acknowledged that some of the fan theories he read online are "weirdly accurate."
Article continues below advertisement
"Then there are some that are wildly off which is great too – 'cause you're like oh wow you missed the bar on that one – but more times than not there are just very, very close guesses," he admitted. "And you're like how (I struggle with simple math) so for you to watch 10 episodes of a show and have like a pretty good understanding of where season two might go – that's impressive."
The pair also touch on the cast's tight-knit bond and their own romantic relationship before they debut their portraits.
The gorgeous star couldn't help but laugh as she saw her man's drawing, noting she had "no forehead," while the heartthrob appreciated the fact that Cline drew him in a V-neck shirt. It's the little things!