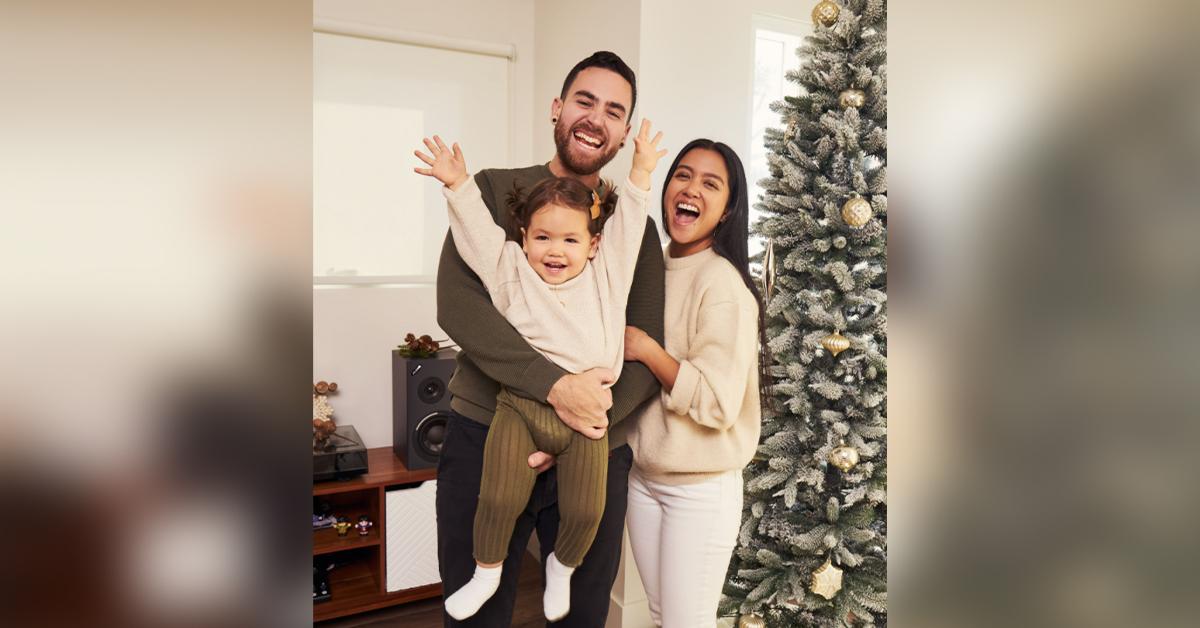 Exclusive: Us The Duo's Daughter Is Their 'Biggest Fan': 'I Have A Feeling She Is Going To Be A Very Creative Person'
It's not always easy to listen to your own music, but for Us The Duo — an American folk pop group consisting of husband-and-wife Michael and Carissa Alvarado — they have their songs on repeat because their daughter, Xyla, cannot get enough.
Article continues below advertisement
"We had no idea Xyla would take over our music playlist — and her top artist this year was Us the Duo, which is really great, because she is our biggest fan," Carissa exclusively tells Morning Honey while talking about the couple's partnership with Huggies, where they shared their 2021 music recap. "But I promise we don't just listen to our own music all of the time, but she would ask us to listen to it over and over again and dance to it. It's really sweet. That is one thing we never knew that would happen with being parents. It's really fun."
She continues, "I was eight months pregnant when we were touring, and since she was in the womb, I swear she would kick on beat while I would hit the drum, so I think that she is just always heard our music. She came into the world hearing music, we had music playing in the hospital, and I think she has just been surrounded by it, so she is almost comforted by it in a weird way. It's just really awesome that she actually does enjoy our music."
Article continues below advertisement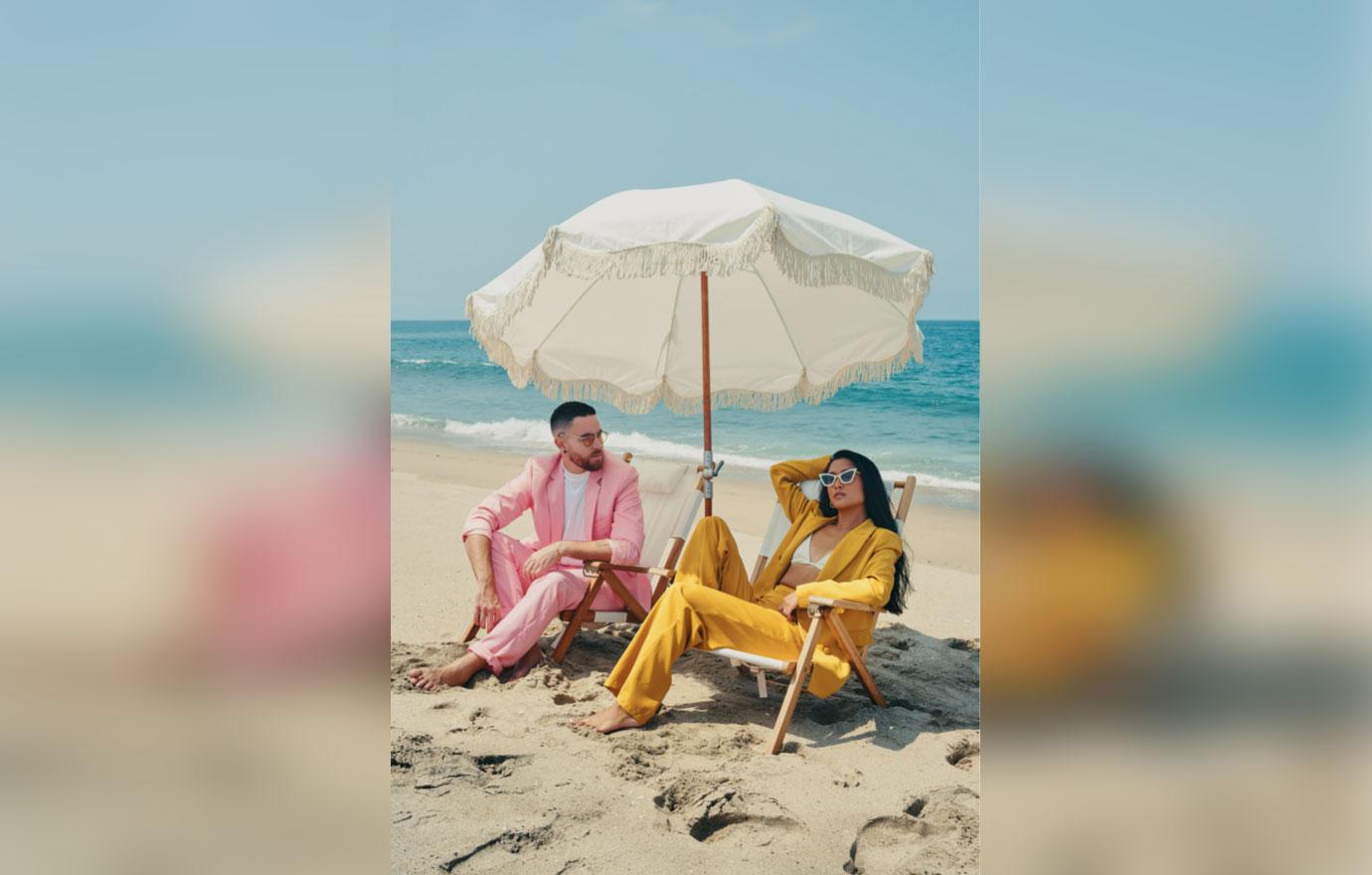 One bop Xyla can't get enough is the pair's song called "No Matter Where You Are" — a song they wrote about their wedding vows.
"It makes her want to dance, so we have dance parties in the living room and that is always the top request," Michael shares.
Article continues below advertisement
As for whether or not their little tot will follow in her parents' footsteps, the mom-of-one says, "I think we just want her to be able to do whatever she wants. We want to support her and her creativity – she definitely does love music though, she resonates with it. She asks a lot of questions about artists and songs and she loves to dance and paint, so I have a feeling she is going to be a very creative person and whatever that is, we are just here to support her along the way."
The two met in 2012 and were friends first. From their romance blossomed and they realized they wanted to make music. Over the years, they have released five original albums, gotten over 100 million Spotify streams and appeared on America's Got Talent.
Article continues below advertisement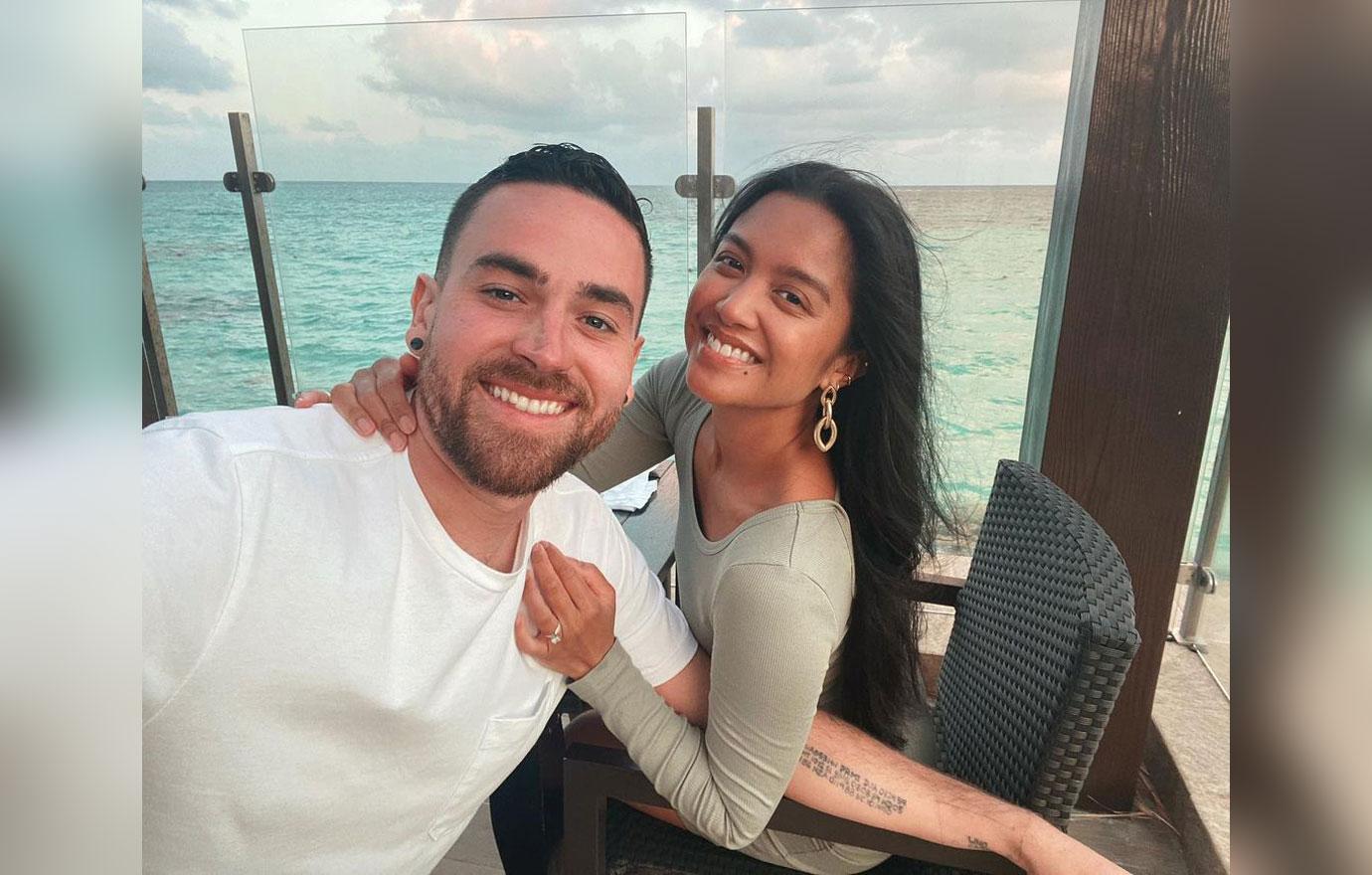 "With AGT, we just kept going until we couldn't," Michael explains of their journey. "So, I think we knew in our minds that we couldn't make it to the end because she would have been in that labor zone by the time the show actually went to the finals, so there is a part of us that we were hoping we would get off at some point, but by the time we went on AGT, we had already had 8 million social followers, so we had experienced kind of what the fame was. We had gone on tour around the world multiple times, so we looked at America's Got Talent as like an exposure opportunity just so we could get a different kind of experience and check out live television versus a club or arena tour."
Article continues below advertisement
Going forward, the lovebirds have some new music to drop, and they are working on nabbing a Grammy.
"I think we will probably try to go for a children's album. It's a less competitive category, but also we are always inspired by our daughter, so I feel like that will be a really fun project to take on," Michael states. "That will be in the next two to three years."
Article continues below advertisement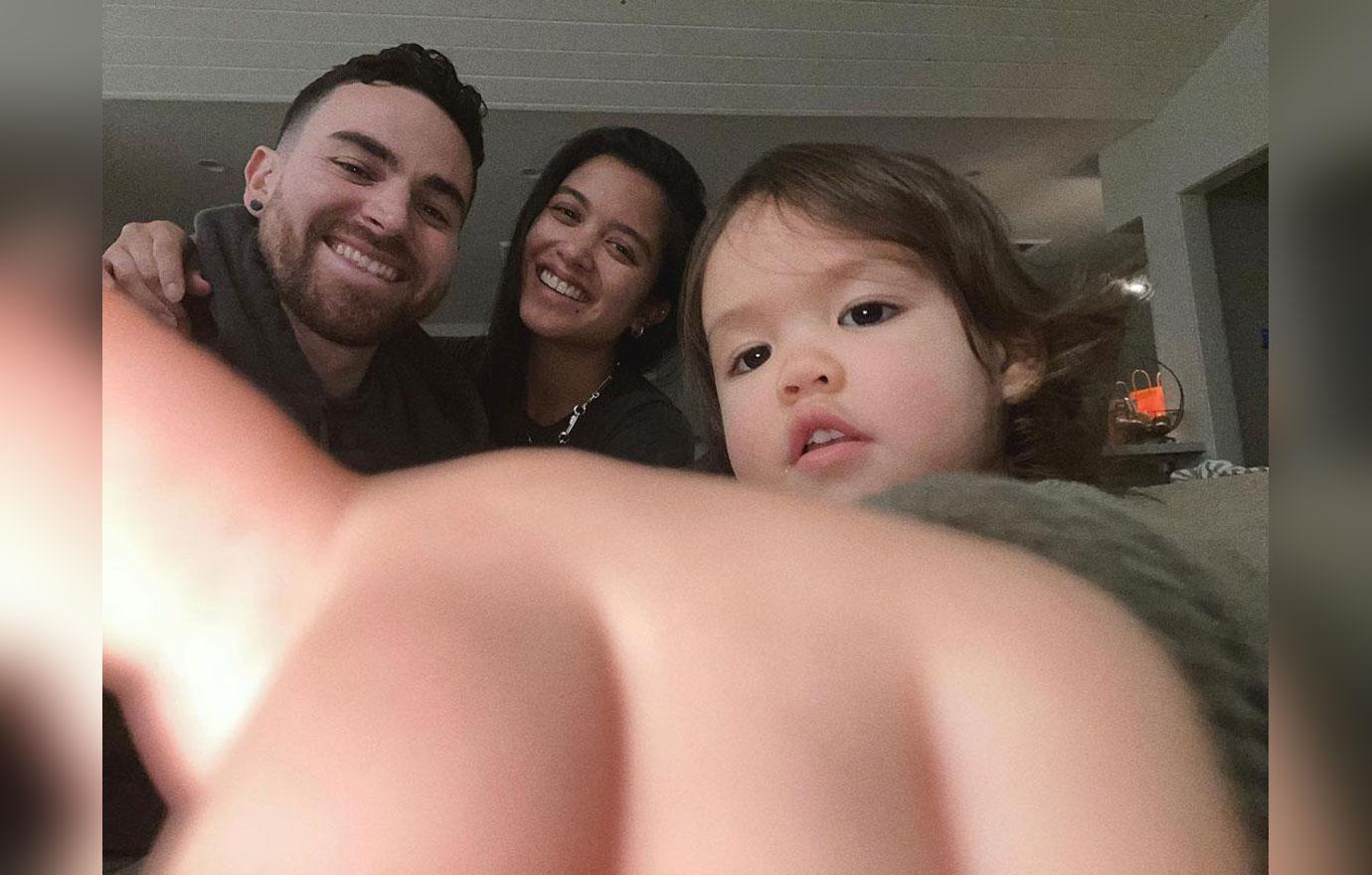 "It can be a lot, so we made it a point to always go on date nights or even have time apart — he will go for a walk or something maybe before the show and I will go to a mall or something and that time is crucial for us to stay sane," Carissa notes. "So, I think that plays into us having a kid now. We even have our time just us two – we hire a babysitter, and it's been really great because we have been able to connect again without a toddler interrupting the conversation — just shifting and going with the flow and finding what works for us. It's been really nice."
Article continues below advertisement
In the meantime, Carissa and Michael are navigating parenthood, which comes with several challenges!
"I think as long as we stay on a united front on everything that we can get through all of the ups and downs of parenthood, and he has been very supportive of me. He has always had my back through it all, and I try to do the same for him. One thing we learned is take the support where you have it and to work as a team and everything will be as great as you can make it!" she exclaims.
Since the musical artists are juggling a toddler on top of their budding music career, their partnership with Huggies was a no-brainer.
"That is actually what Huggies is working on right now is helping parents through the unknowns of babyhood and celebrating parents like us, whose children have taken over the music stream playlists, so that is part of the campaign we're working on and it felt like a really authentic fit," he says.
Article continues below advertisement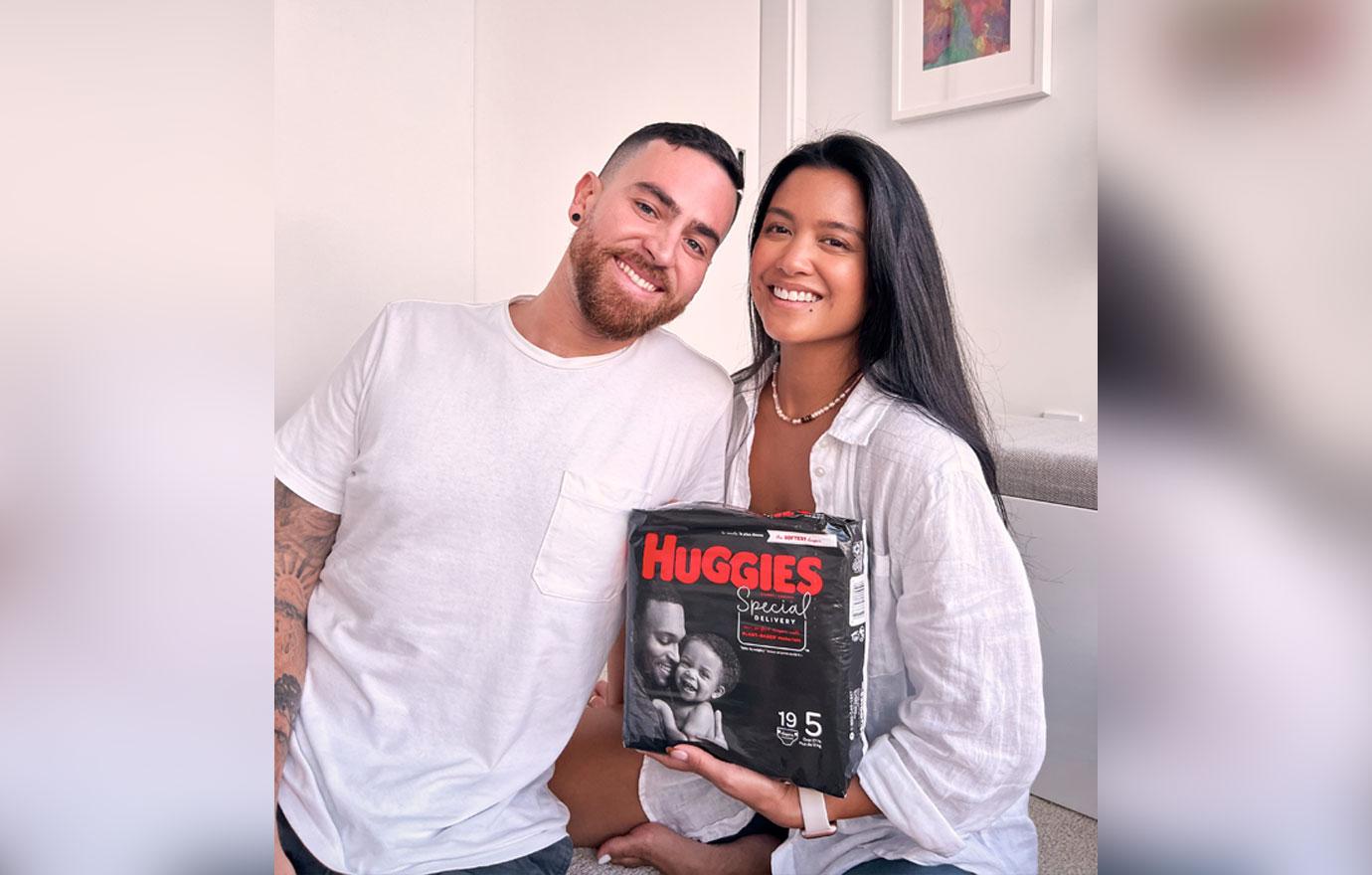 "Followers can enter the sweepstakes with Huggies by sharing a photo of how their children have 'hacked' their playlist by posting a screenshot recap of your 2021 top playlists, artists or songs on Instagram," Michael says. "Include #HuggiesPlaylistHack and #Sweepstakes for the chance to win a year's worth of diapers now through December 17, 2021."
For more information and rules, click here: https://www.huggies.com/en-us/playlist-hack-sweepstakes-rules.