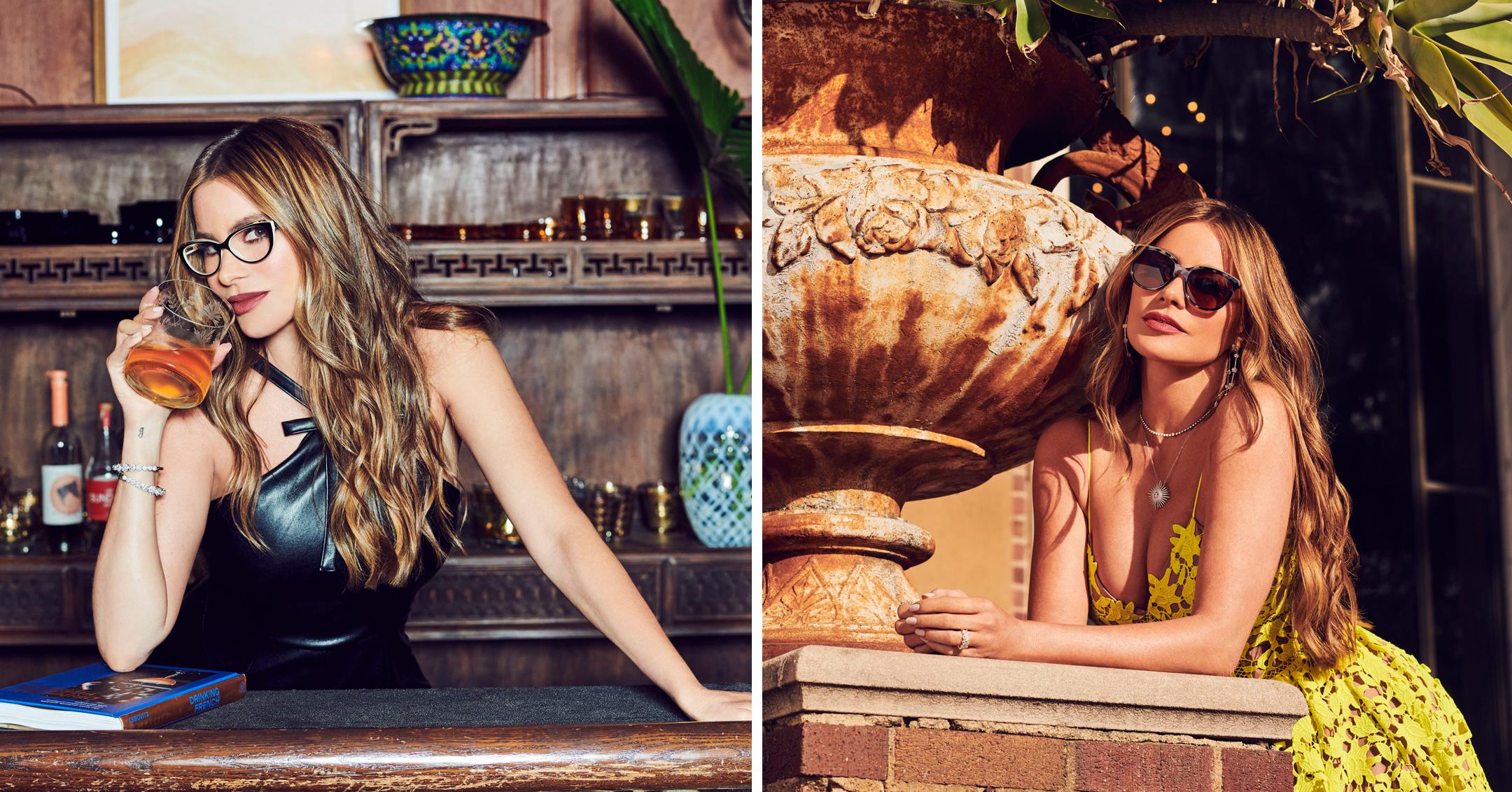 Sofia Vergara Brings The Specs Appeal While Modeling Her Foster Grant Eyewear Designs — See The Collection
Though Sofia Vergara looks half her age, her eyes have had better days.
That's why the Modern Family star teamed up with Foster Grant to design an affordable and fashionable collection of eyewear that consists of reader glasses, sunreaders and more.
Article continues below advertisement
"I couldn't find anything that [didn't] make me feel like a grandma with the tiny little glasses on the tip of my nose," she said of previously trying to find a pair that suited her style.
For every purchase from the Sofia Vergara x Foster Grant line, the company will donate a pair of reading glasses to the nonprofit health organization RestoringVision.
Check out Vergara modeling the glasses below!
Article continues below advertisement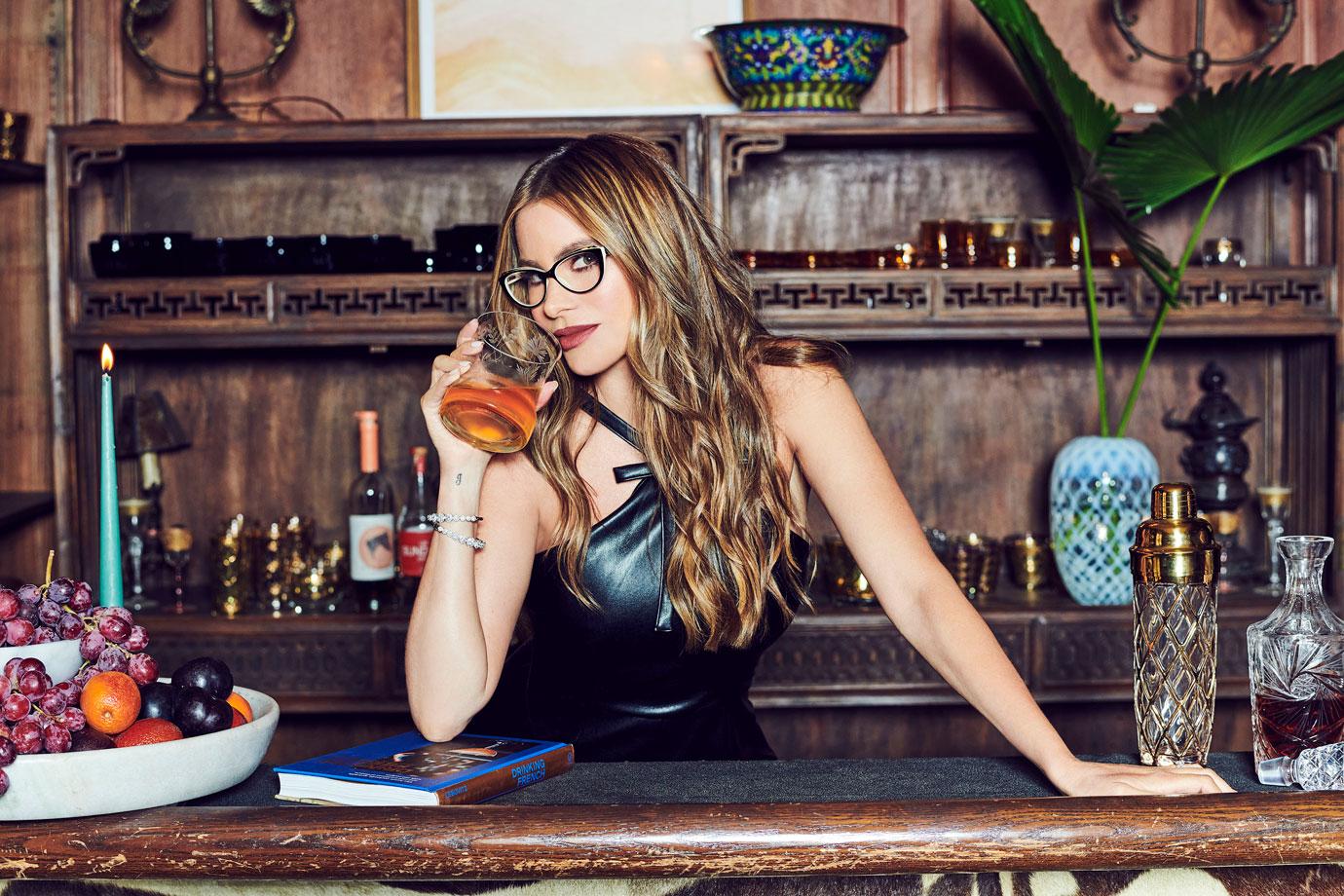 The Sofia style readers come in "beautiful patterns and designs with prescription-quality magnification."
The cat-eye frame is made of glossy plastic and features metal brow accents.
"It started [around age] 42. I couldn't read — it was a nightmare, and I was very vain and didn't want to wear glasses because I felt like I looked super old," the actress admitted to Bustle of what prompted the collaboration.
Article continues below advertisement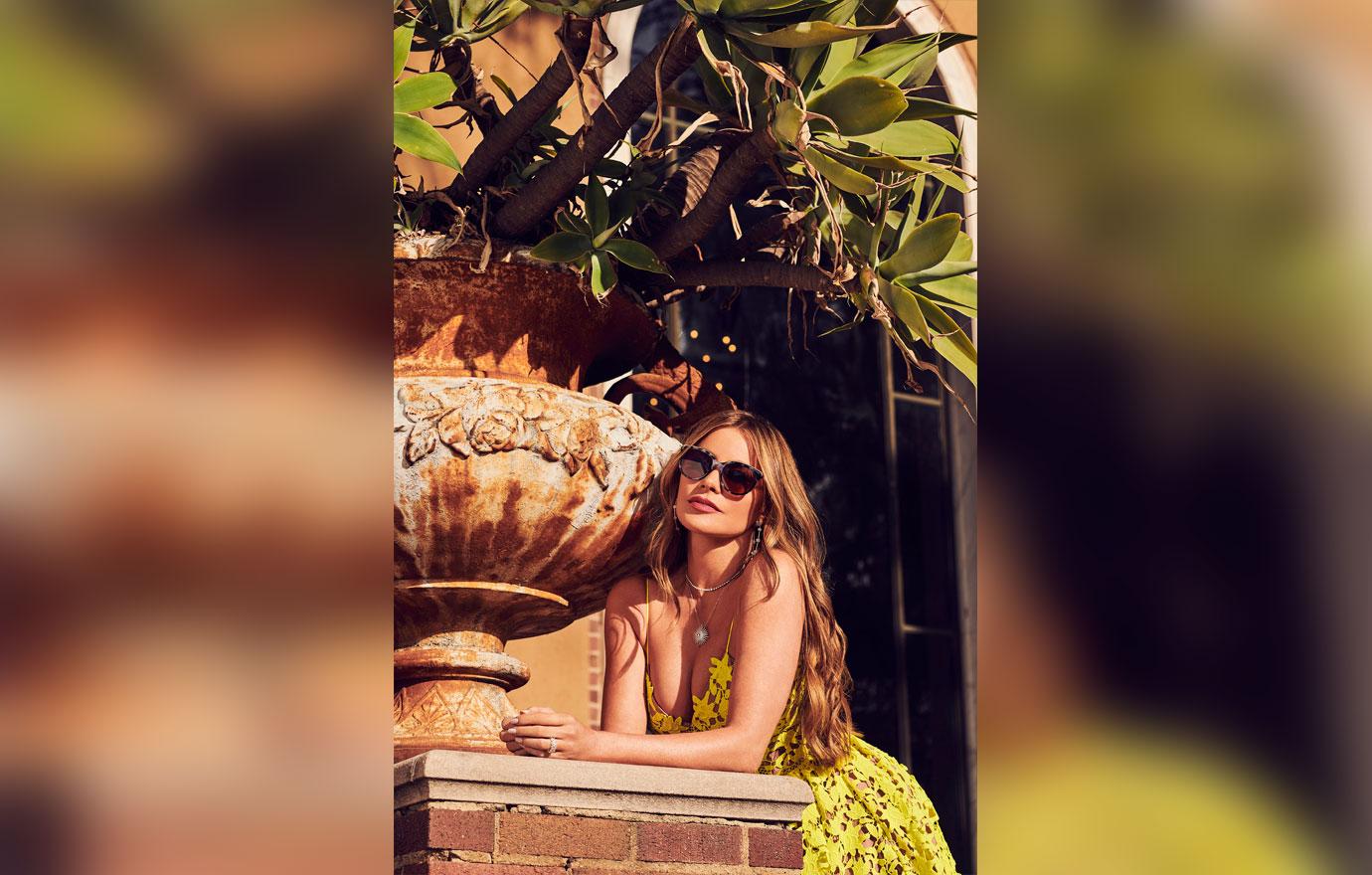 Vergara also created several pairs of sunglasses, both with and without prescription lenses.
"I want everything to be bold and part of the outfit. I wanted to avoid the old lady look [and anything] dainty — so you can actually see them," the America's Got Talent judge shared of her style. "Make them bold, make them beautiful, so it's like another accessory."
Article continues below advertisement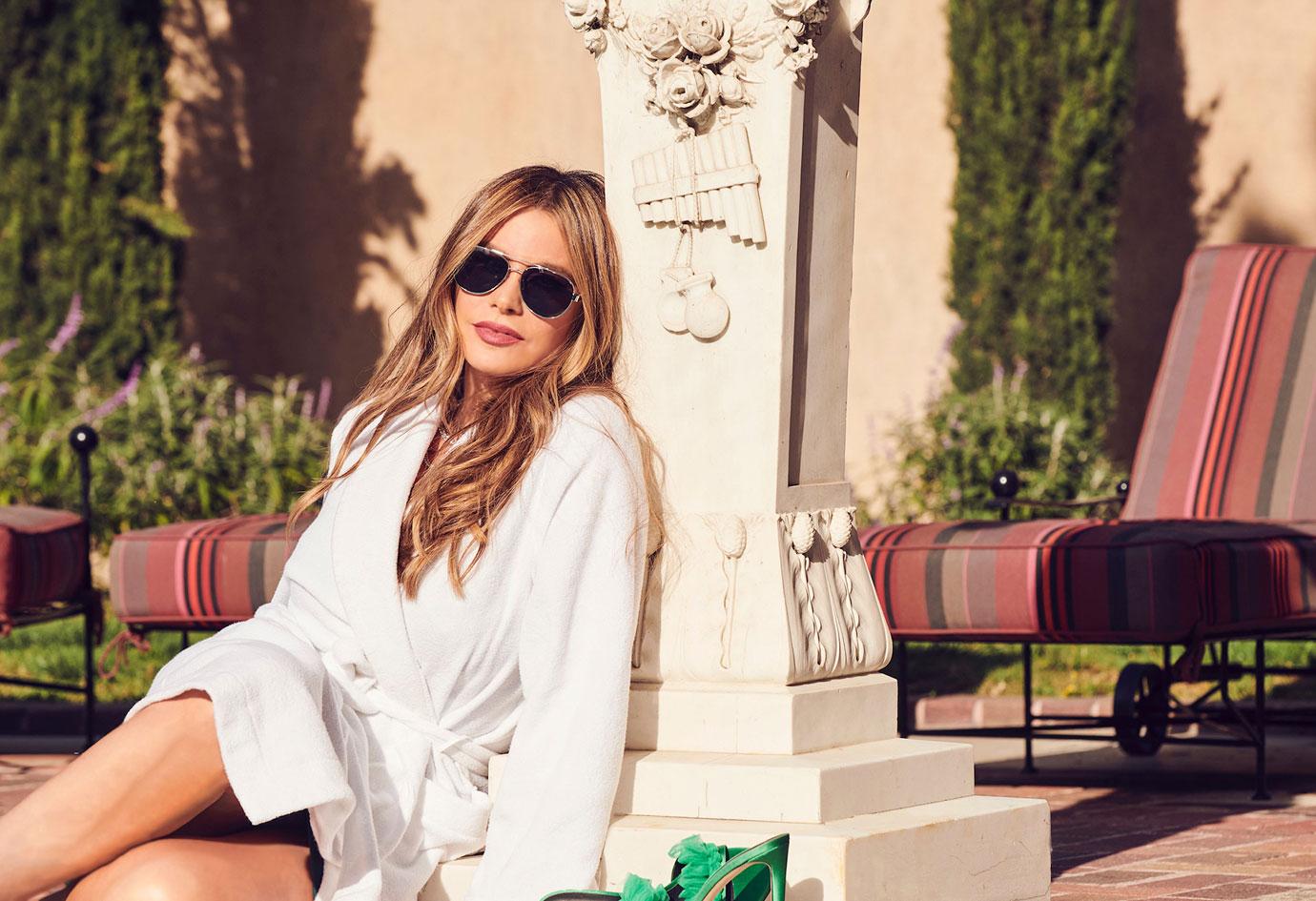 The collection also includes classic styles, like the Carmen, a typical Aviator shape that's available in a gold, rose gold or silver frame.
All three of the colors come with gradient 100 percent UVA-UVB scratch-resistant lenses.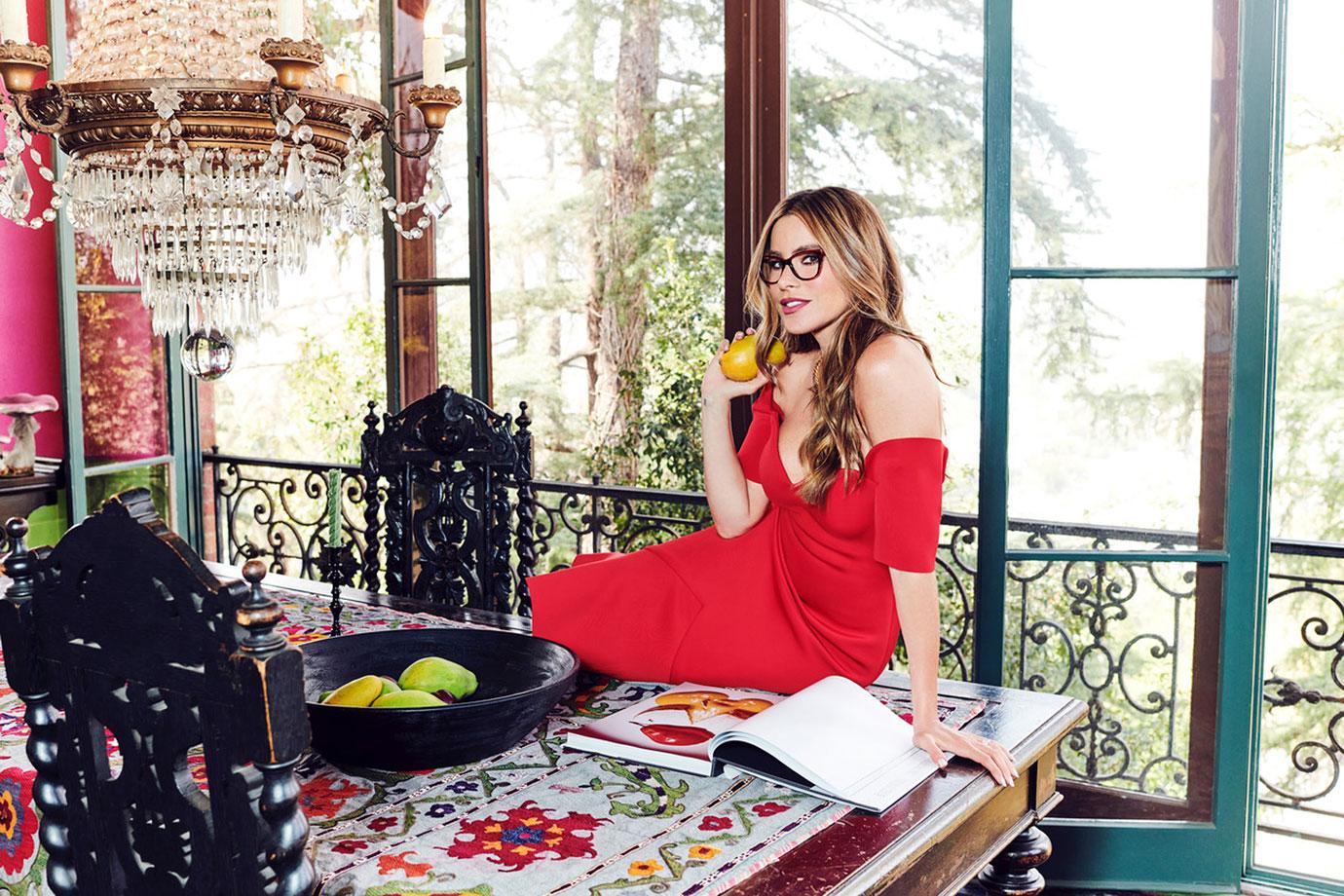 With her readers, the actress can finally read a cookbook without any struggling!
"I'm happy because I actually wear them all the time now because I really want to," she insisted. "I feel like I look great. They're sexy, they're comfortable, and they're fashionable."
Article continues below advertisement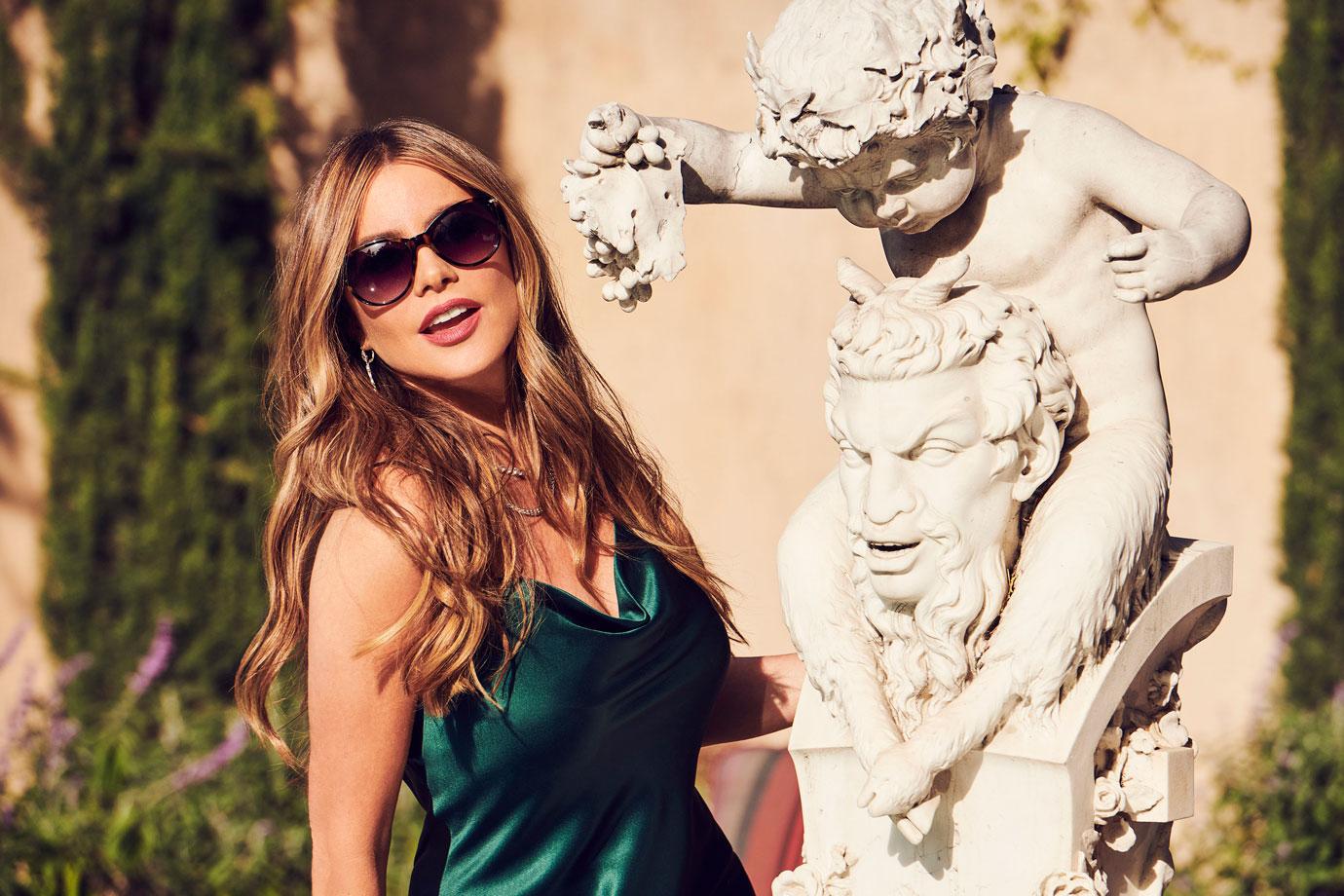 Before she gave into glasses, she recalled how she would keep "squinting to look at my cell phone and to put my chin down," she shared with PEOPLE. "One day, my son was like, 'Mom, you don't want to wear your glasses because you think you look old but you look older making that squinting face, putting the phone really far away. You're just getting a double chin by doing that.' I'm like, 'How dare you.'"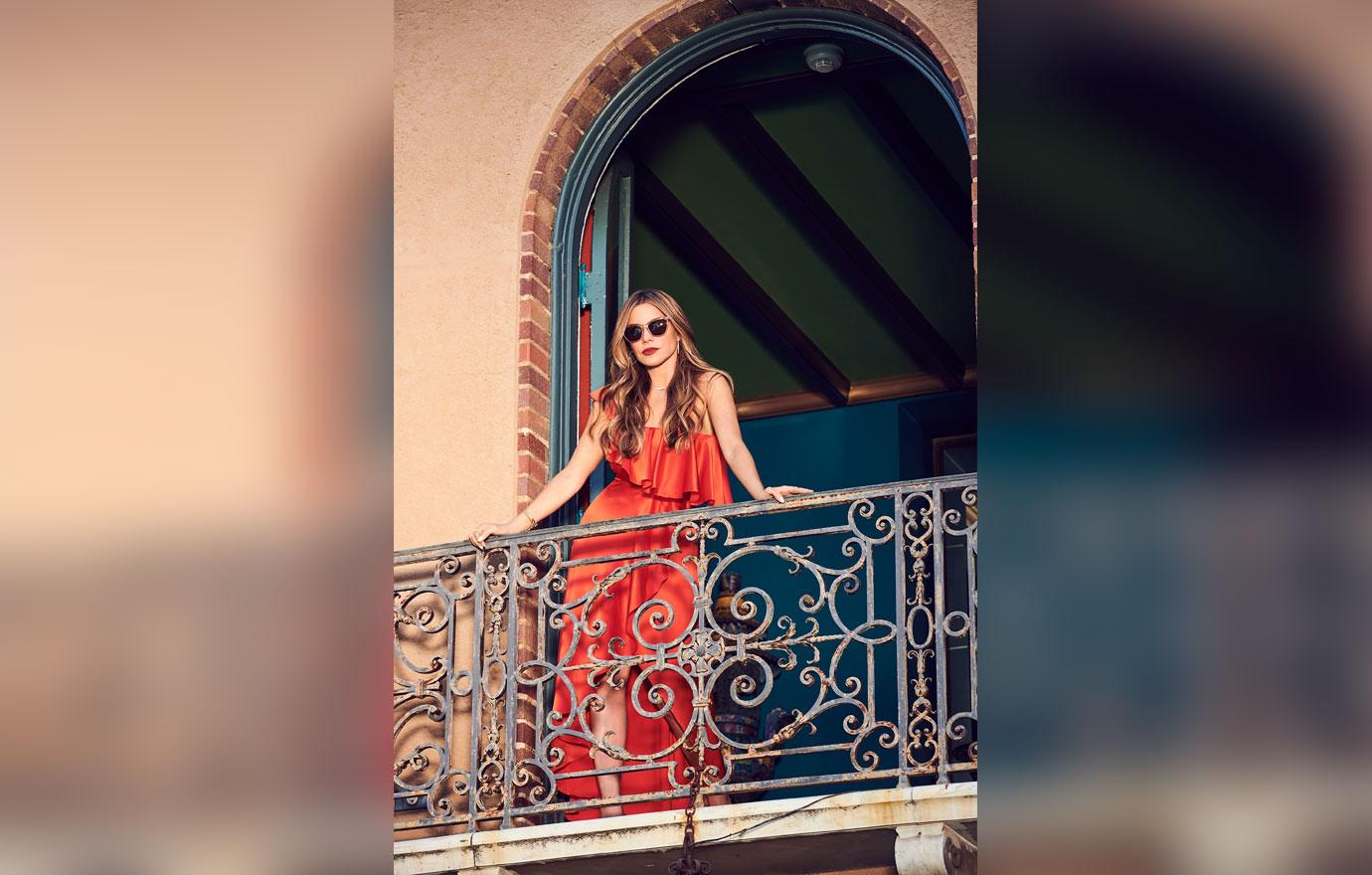 The former model is also proud that her collection will help those in need.
"We're donating glasses to people that can't afford them. So that's also super cool," she noted. "It's not just a point of making money for myself if I can help other people. I'm in a position that I can do this, so I have to do that. I try to also make it part of something that is going to help other people."