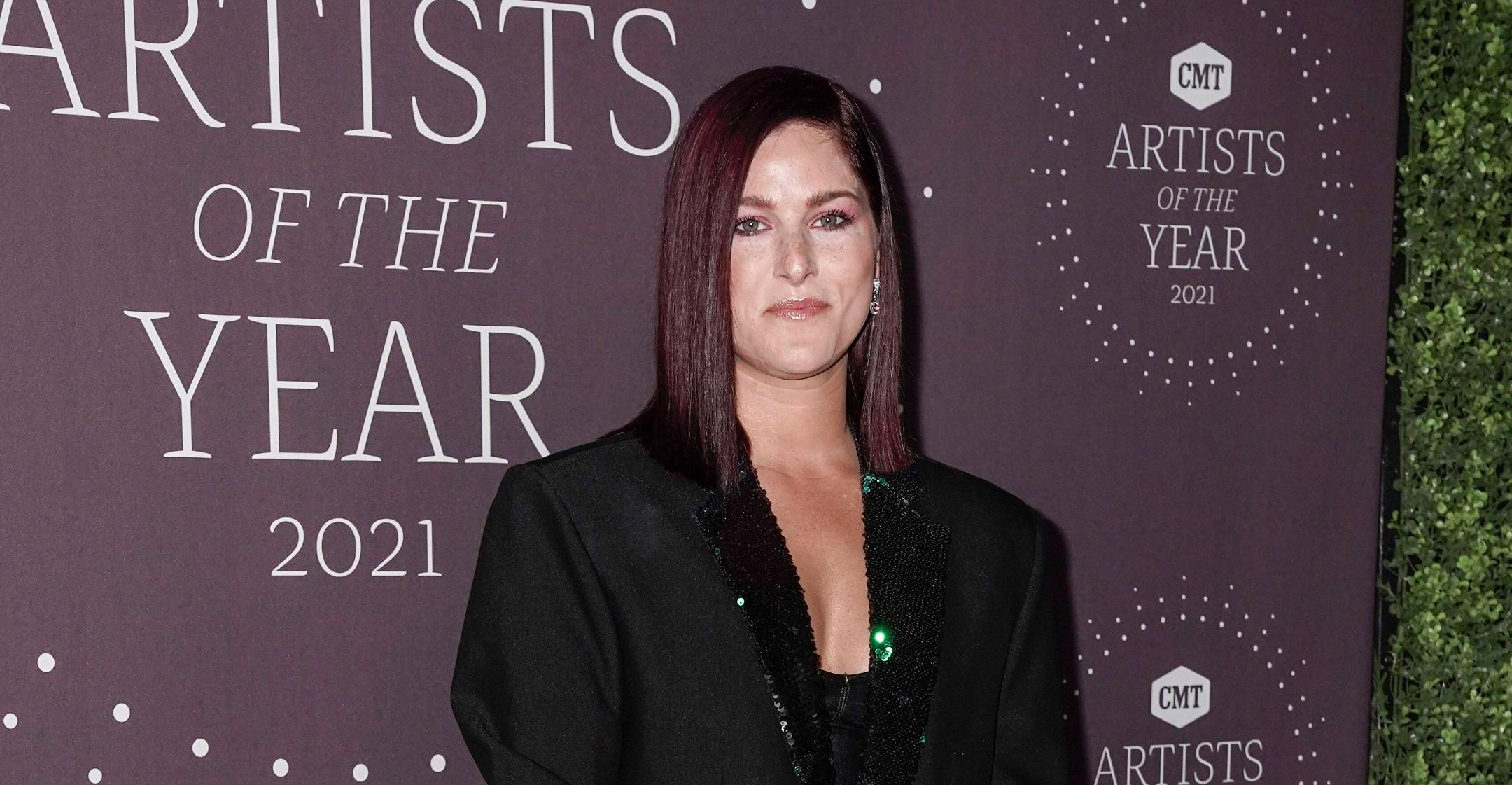 Exclusive: Cassadee Pope Feels Like She's In 'The Most Authentic Place I Have Ever Been In My Career': 'I Have Accomplished So Many Things I'm Proud Of'
Ever since Cassadee Pope won The Voice in 2012, her career has taken off in an incredible way. Now, 9 years later, the singer is looking back at how far she's come.
Article continues below advertisement
"It's been up and down – there have been really great seasons and really slow seasons, and I think that when you come off a show like that, you kind of have this misconception of it's going to be easy and it's going to be taking off from there, but it's actually when the hardest work starts," the 32-year-old exclusively tells Morning Honey while talking about the her new partnership with Mars Petcare, which just launched the BETTER CITIES FOR PETS airport certification program, designed to help more pet parents travel with ease. "It's just been amazing though. I have accomplished so many things that I am proud of, like a Grammy nomination and won some awards and toured with some of my favorite artists, and now I have an album out that I am just obsessed with. I have incorporated all of the things that made me who I am in country and pop punk, and so it just feels like the most authentic place I have ever been in my career."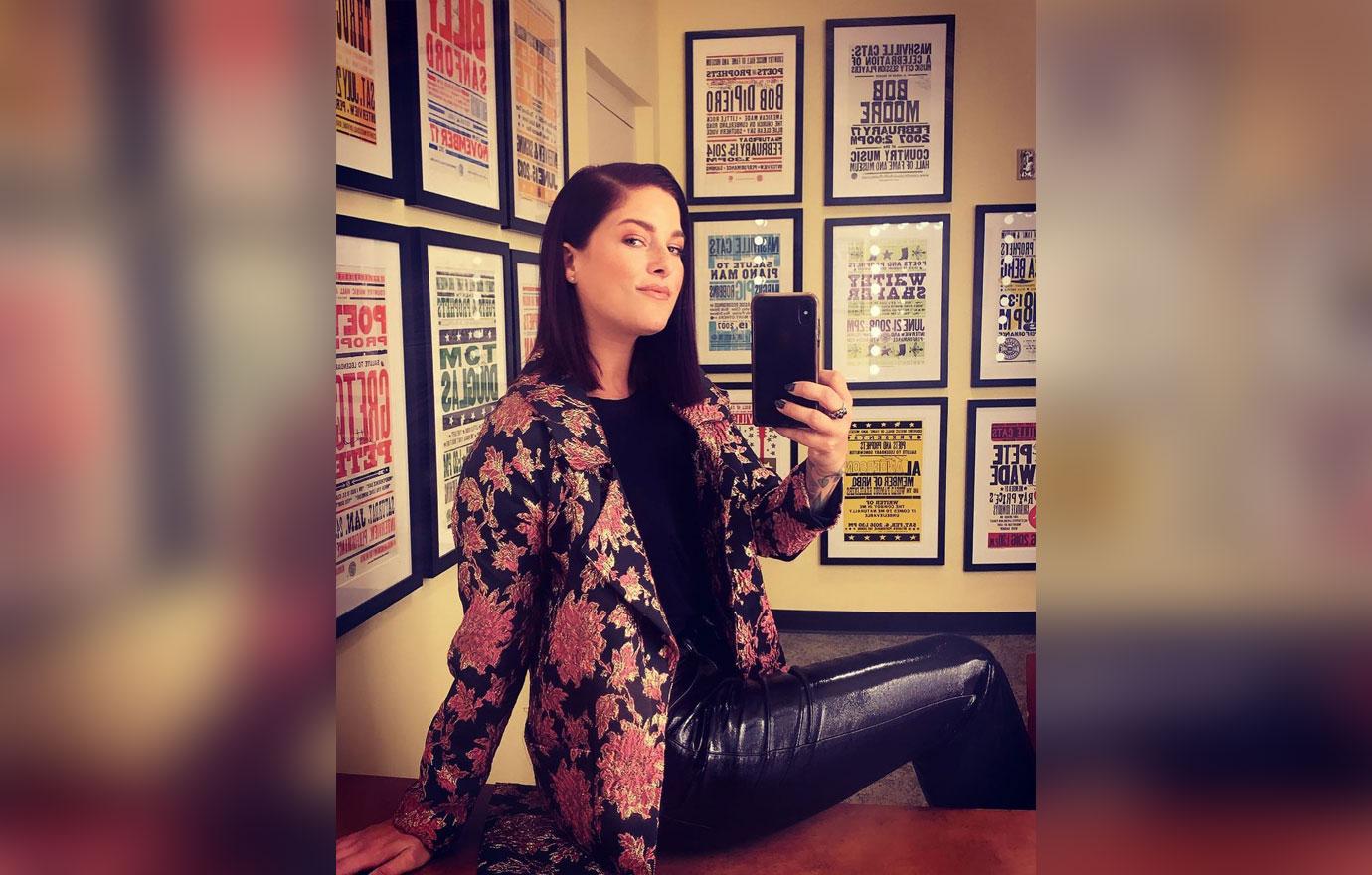 Article continues below advertisement
Prior to becoming a household name after the singing competition, the musical artist was part of the band Hey Monday, but they later disbanded. Over the years, Pope has found her footing in the country and pop punk world, which played a big part in her recent album, THRIVE, which she wrote during quarantine.
"I started doing write-up sessions on Zoom, and I ended up writing this whole album, so I am really proud of that because I had never done Zoom writing sessions or online sessions at all, and I went into the process knowing that I really wanted to merge my two favorite genres – country and pop punk," she notes of the process. "I went into every session with that kind of intention that I want to merge my two worlds and the end product is just so me. I got Stephan Jenkins from Third Eye Blind to sing on a song and Karen Fairchild from Little Big Town sings on a song and is also a co-producer on the project. Lindsay Ell is on that same song, she's a good friend of mine, so just really bringing all of my favorite things together, telling my story even further. I feel like it's even more of a detailed album lyrically of what I have gone through and where I am on now, so just in general, I think it really came together as a cohesive, authentic project."
Article continues below advertisement
This time around, the Florida native poured her heart and soul into her music since that is what pop-punk genre "is all about."
"I took that approach this time and a few things that I had written about were a little uncomfortable, but I think at the end of the day, it just got my fans to get to know me better and that is always a goal for me," she shares. "I always want them to feel like they can relate to what I am saying, even if I have a really specific subject that I was nervous about talking about. There is always somebody who actually went through the same thing so not only do they feel comforted, but it helps me feel comforted as well."
Article continues below advertisement
Going forward, the songwriter hopes that can show others that they don't have to always "fit into a mold."
"I think as artists, we're really pressured to have our thing and while that is true, because that makes us unique, it also is very stifling sometimes when you feel like you have to fit into a category," she confesses. "So, I hope I serve as an example of that – you can kind of pave your own way, and you won't always know where your music is going to land. Sometimes you just got to put it out and do what you want and you might be surprised where it might land and where it might be embraced."
Article continues below advertisement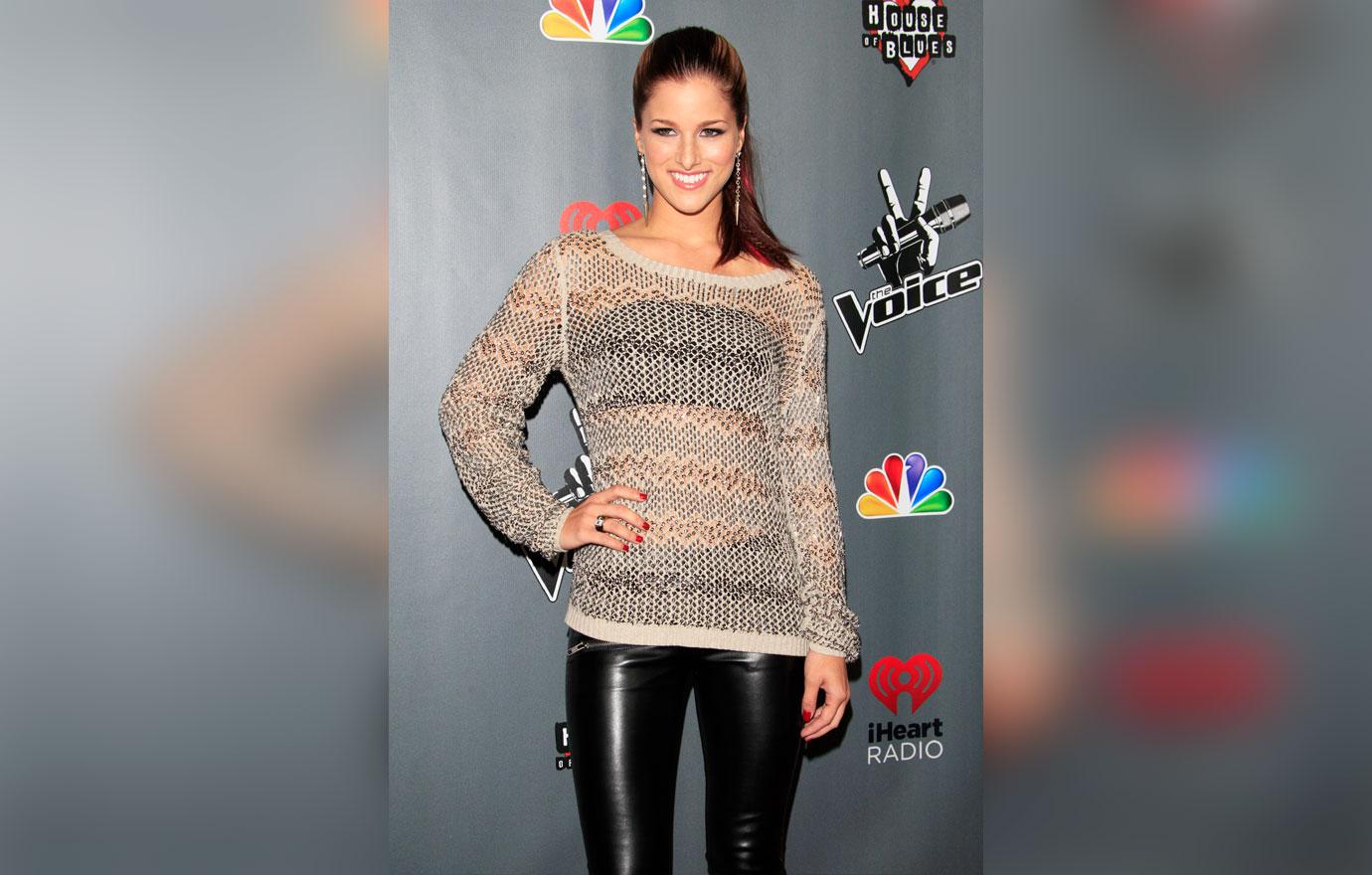 Clearly, Pope is beloved by many, as she was nominated for a Grammy alongside Chris Young in 2017 for their song, "Think of You."
Article continues below advertisement
"I didn't even know that was an option. I just got the call from Chris that our song was up for a Grammy, and I said, 'Were you campaigning? Was anyone actually trying to get this because I had no idea we were even close to being recognized!" she says. "It was like totally out of left field for me, but it was such an amazing moment because you realize, for the rest of my life I get to be called a Grammy-nominated artist and that is so special and something I have always dreamed of. That was surreal."
Despite her success, Pope still has a lot left to achieve.
Article continues below advertisement
"I got a taste of international touring when I was in my old band, Hey Monday, and we got to go to some amazing places that I would love to go back to like Brazil, Singapore and Australia. I definitely want to take my touring global, more so than ever," she gushes. "I would love to have more fans showing up to the shows. I think every artist's goal is to sell out a stadium, so a stadium tour one day is probably when I would feel like I made it. Probably the highest on my bucket list is to host and be the musical guest of Saturday Night Live."
In the meantime, Pope — who is a dog mom to French bulldog Cuppy — is passionate about traveling with her pup, so her new partnership is the perfect match.
Article continues below advertisement
The program is launching in the star's backyard at Nashville International Airport (BNA). "It's super exciting because I have a dog that I travel with and we went and checked out all of the amenities," she shares. "They have a dog park outside of security, so I can get my dog Cuppy to just let off some steam before getting on a long flight and they have great pet relief stations, both outside and inside the airport. Cuppy is really excited to travel again."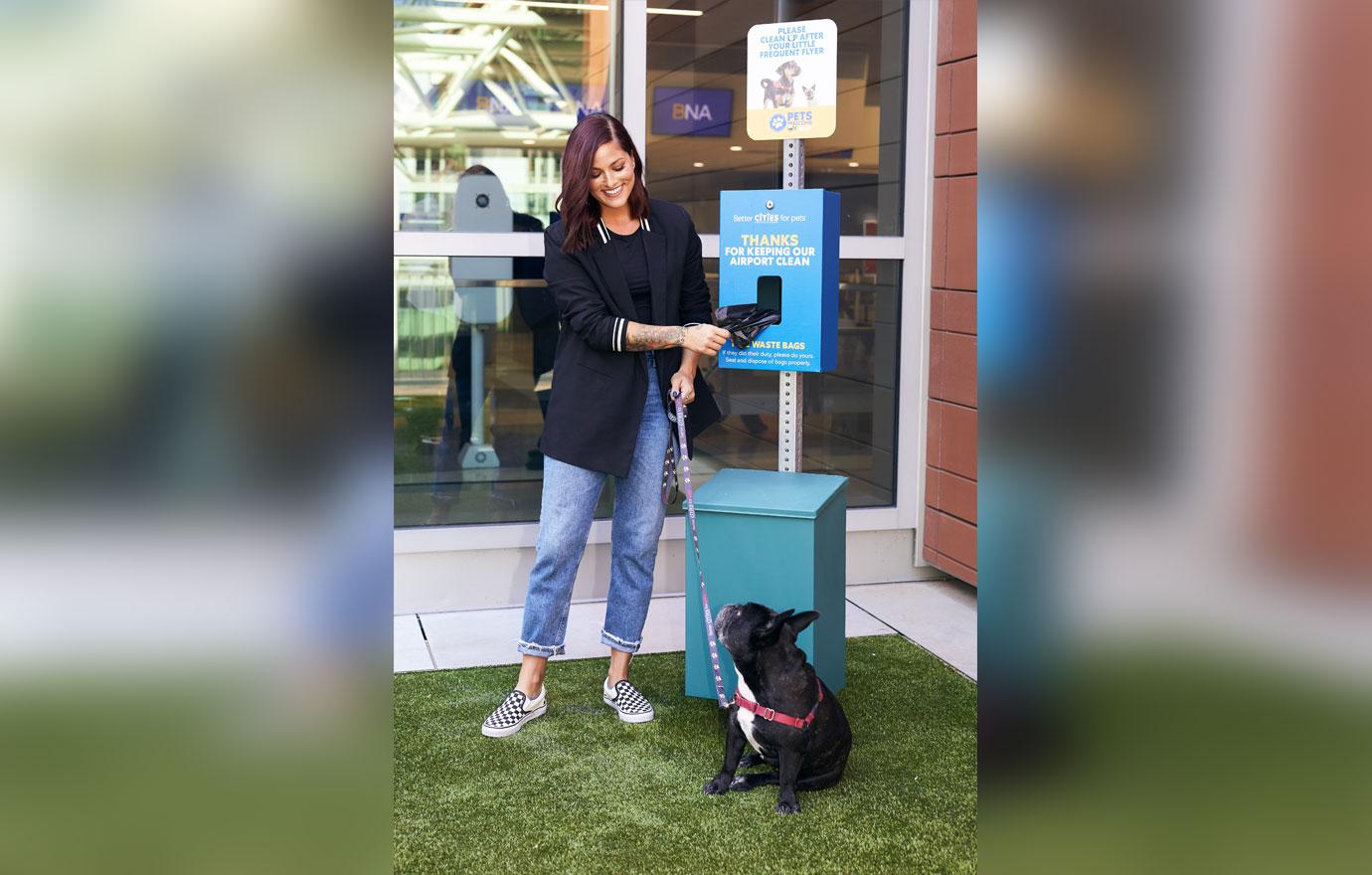 Article continues below advertisement
Luckily, Cuppy is "really calm" when jetting around, "and when airports have the amenities to actually take care of him and he can relieve himself, that just makes it even more comfortable," she adds. "Caring for a dog and a pet and knowing that they need you is also a really great feeling. I don't think there are any cons to having a dog, to be honest. It's the best thing ever."
For more information on the new program, click here.