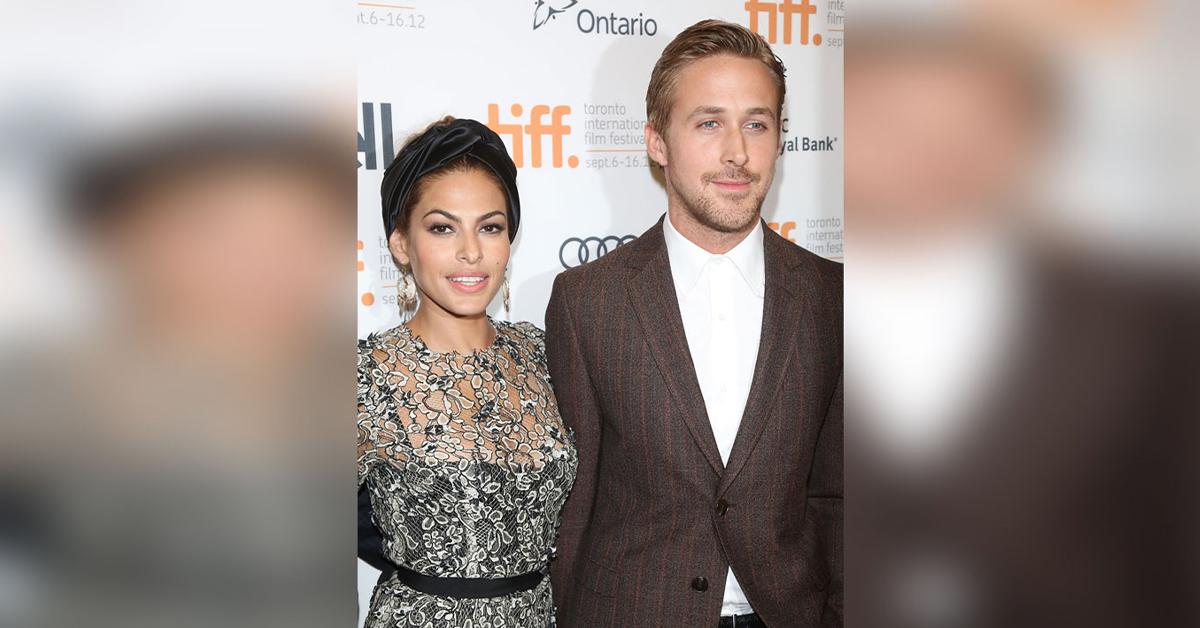 Ryan Gosling Gives Rare Update On His & Eva Mendes' 2 Daughters: 'They're Growing Up Fast'
Though Ryan Gosling wasn't able to get much film work done during the days of quarantine, he still spent plenty of time embodying different characters — but only for the sake of his kids!
In an interview with GQ, the Notebook star shared some insight into his and love Eva Mendes' lives as parents to their two girls: Esmeralda, 7, and Amada, 5.
Article continues below advertisement
"Our kids are young, so it was a tough time for them to be separated from other kids and not being able to see family and whatnot," he told GQ of life in lockdown. "So, we did our best to entertain them. I think Eva and I did more acting in quarantine than we have in our whole careers."
The Golden Globe winner was talking to GQ in honor of his partnership with watchmaker Tag Heuer. The dad-of-two explained what spurred him to work on his first ever brand collaboration.
Article continues below advertisement
"Tag is such an iconic brand. I've been a fan for a while. On that technical level, they've been innovating and leaders for over 160 years. So that made it easier, too," he noted. "And then on a personal level, I think about time more than I used to. I have two kids and they're growing up fast. So I keep my eye on the clock more than I used to."
Article continues below advertisement
Gosling added that watches have a special significance for him, as Mendes gifted him one for his first Father's Day years ago.
"The brand doesn't matter. The symbol was what mattered," he stated. "The symbol was what mattered. It meant, 'you're on the clock now.'"
That notion is something Mendes talked about earlier this year, as she revealed she stopped using Instagram in order to focus on her little girls.
"I haven't posted lately because my little one told me I was on the phone too much," the fashion designer explained. "I could tell she was taking it personally. And she's a kid, of course she'd take it personally. They take things personally unless we go out of our way to make it clear to them it's not personal."