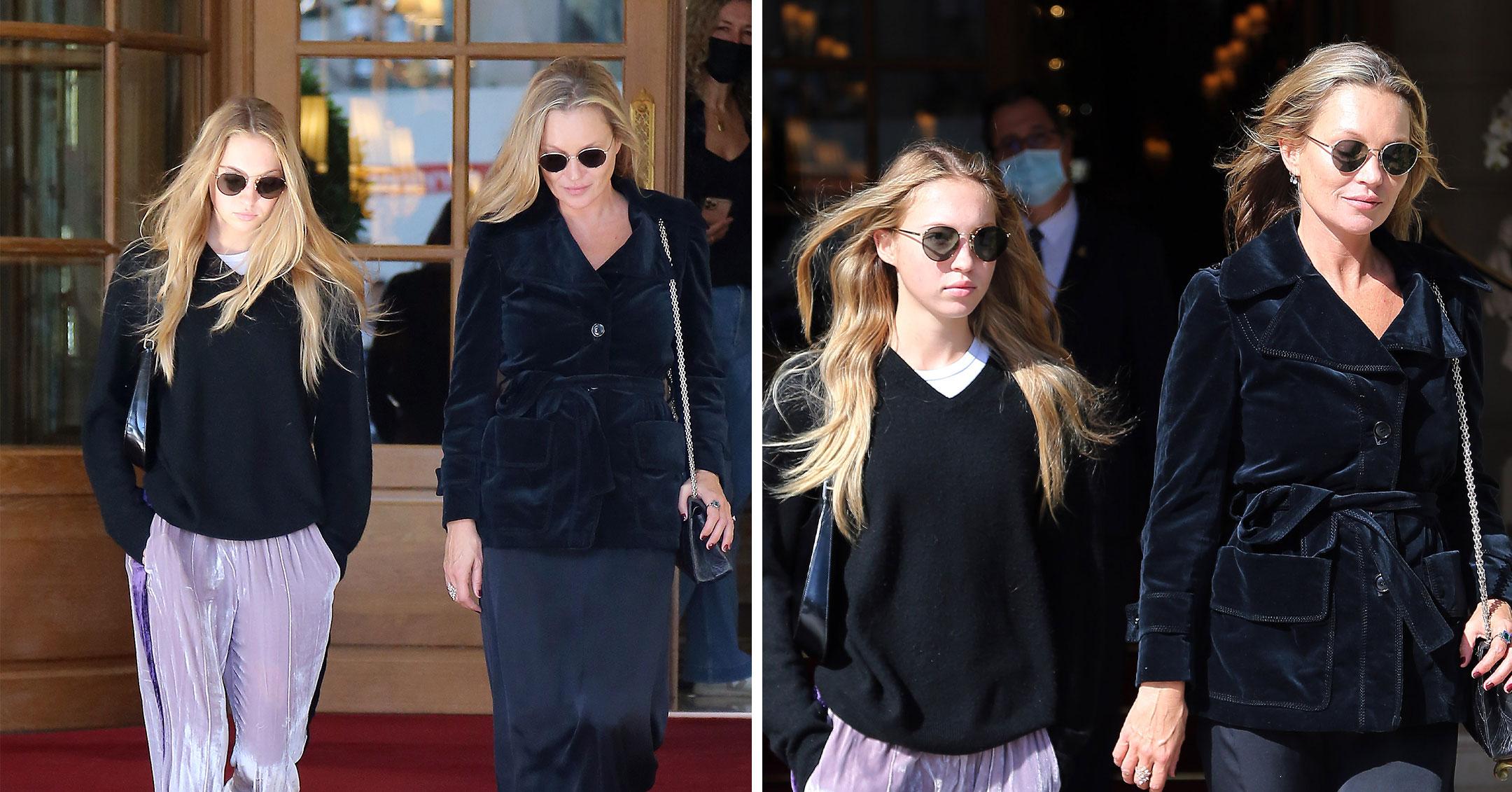 Kate Moss & Her Lookalike Daughter Lila Grace Step Out In Paris After The Teen Hits The Fashion Week Runways: Pics
Kate Moss and daughter Lila Grace are two peas in a pod!
On October 4, the lovely ladies were seen leaving their Paris hotel after enjoying countless Paris Fashion Week events, where Lila, 19, followed in her mom's footsteps by hitting the runways.
Scroll down to see the duo out and about.
Article continues below advertisement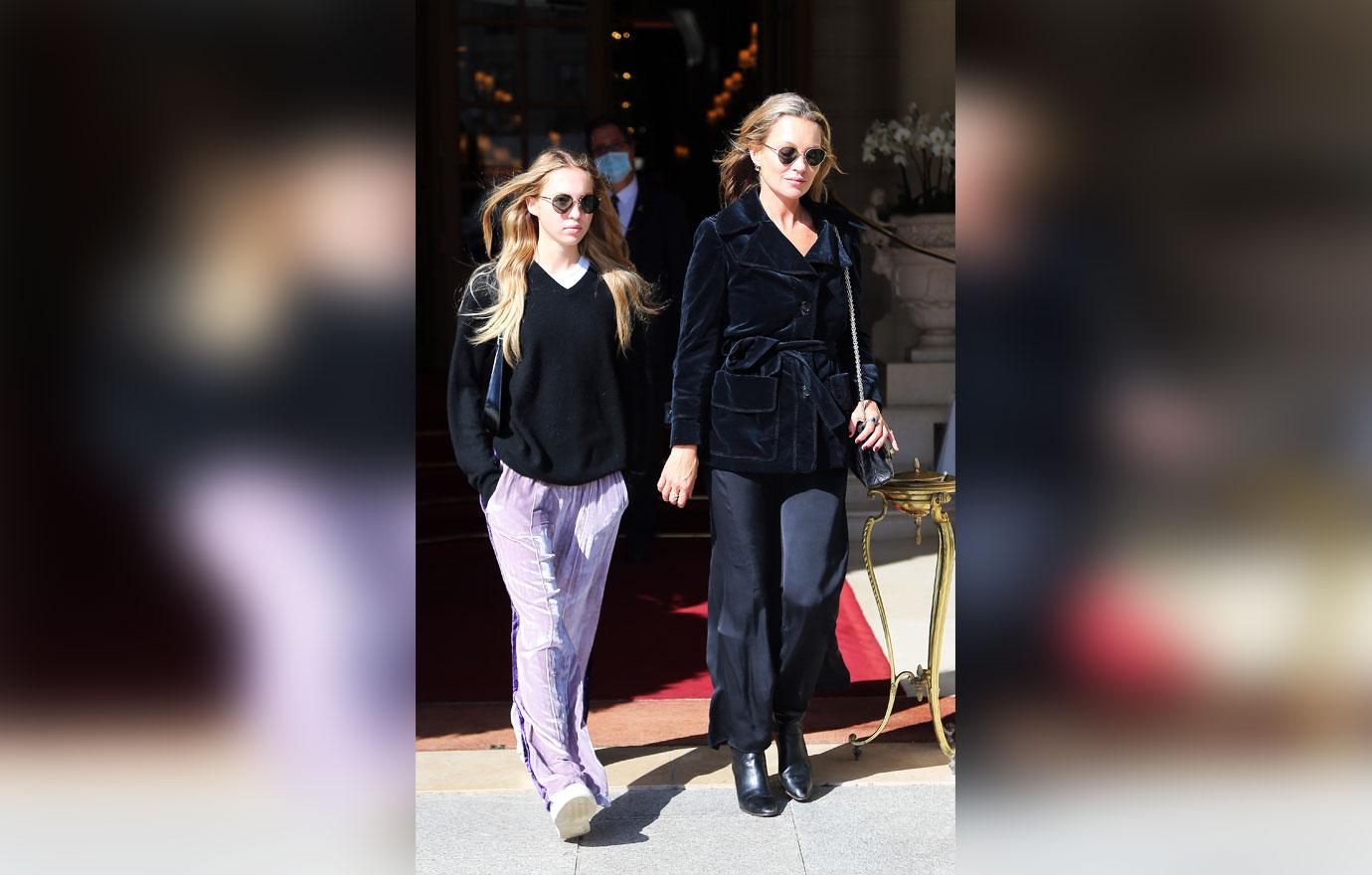 The young model looked relaxed in a black sweater, velvet purple pants and a pair of comfy sneakers, while her mom wore a navy coat, maxi skirt and black leather booties.
The pair also had on round-frame sunglasses and let down their blond locks.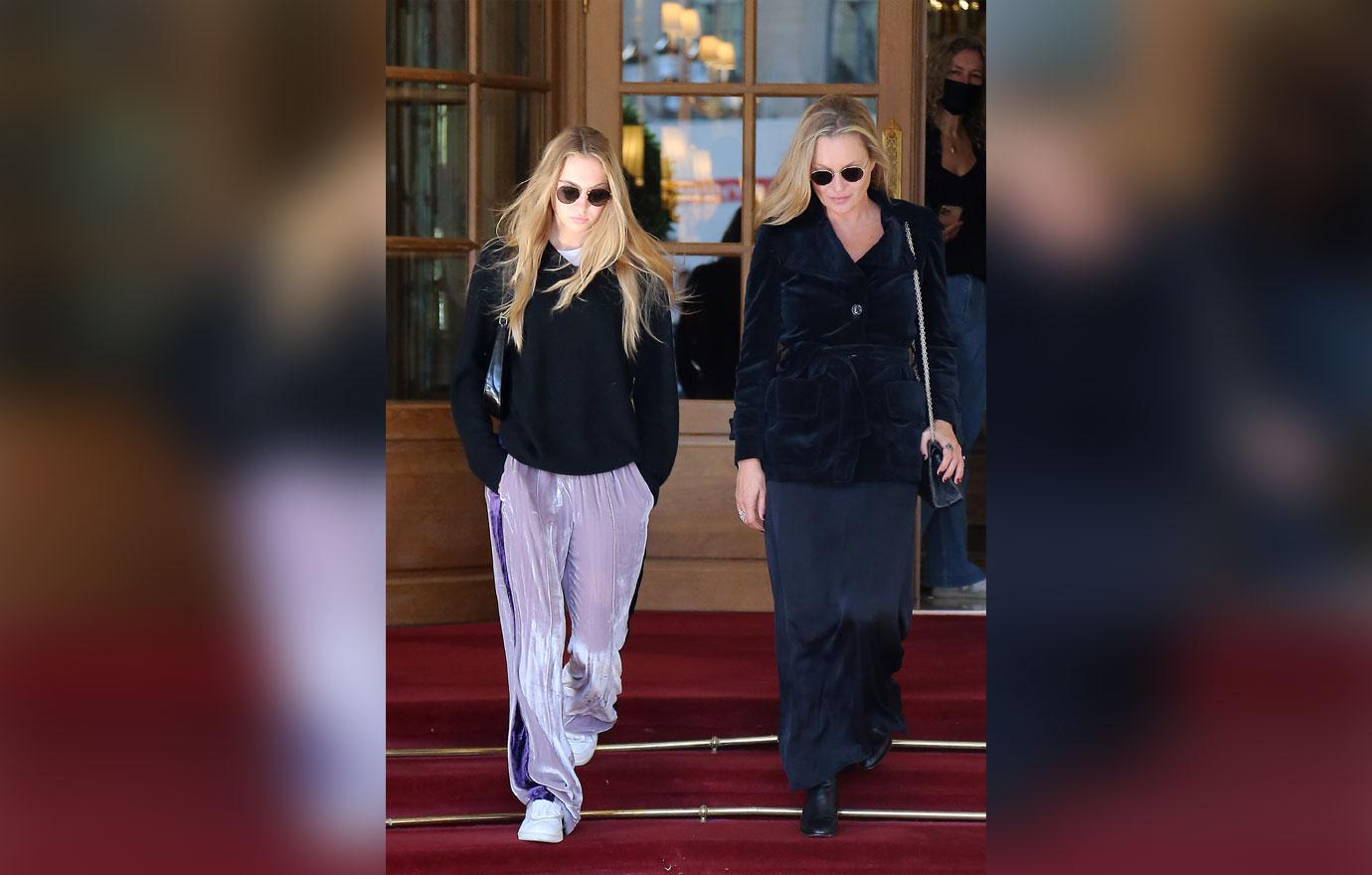 The teen, who has type 1 diabetes, walked in Fendi and Versace's combined show on September 26 during Milan Fashion Week, and while doing so, she kept her insulin pump attached to her left thigh. The move was praised by many on social media.
Article continues below advertisement
"As a fellow T1 diabetic (and ex model), THANK YOU for wearing your device on the freaking runway!" one social media user wrote on her post, while another commented, "I love showing my 11yr old T1 daughter your pics. 👏❤️."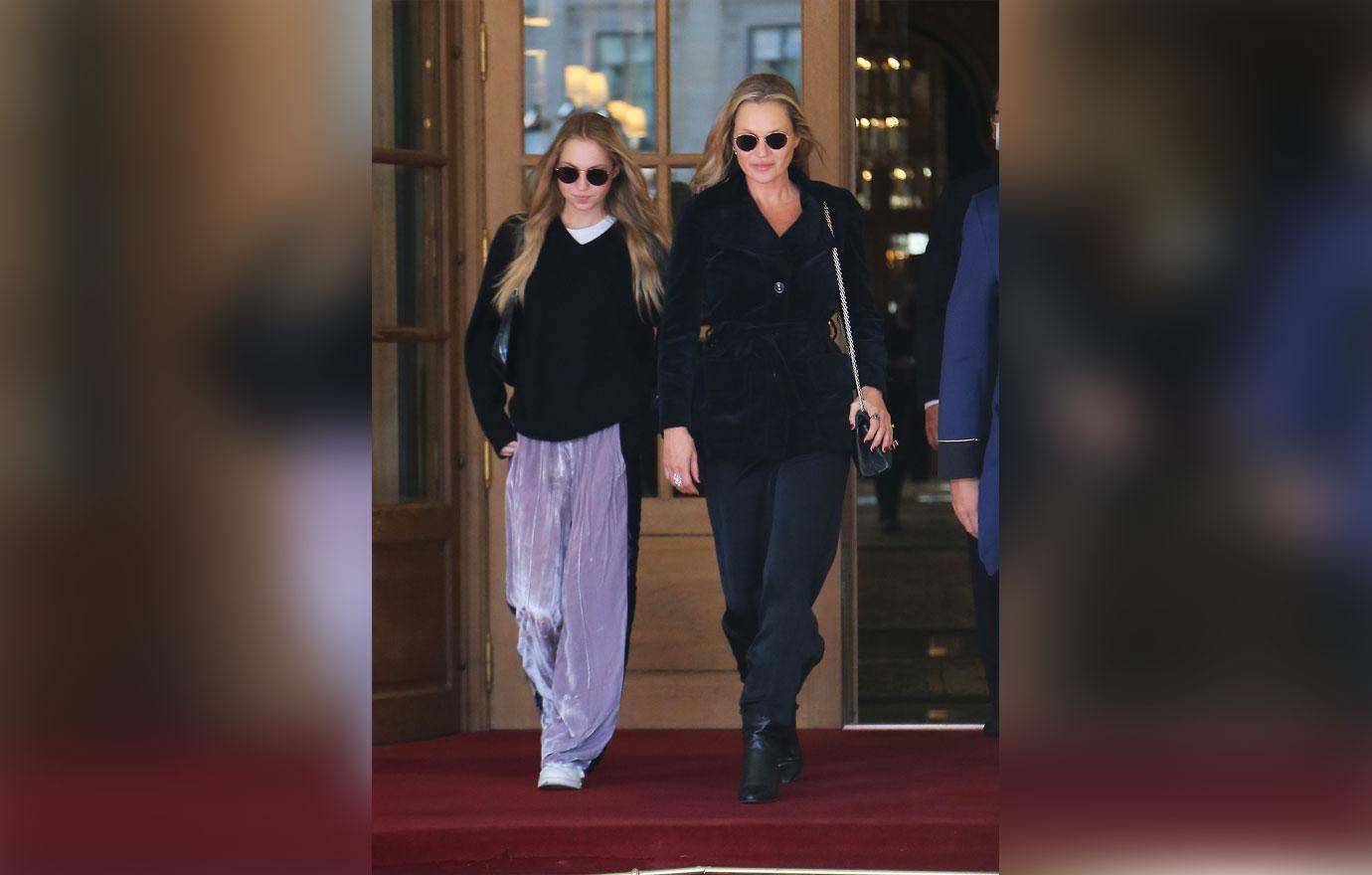 Lila said it was an "honor" to walk in the show, adding she's "forever grateful."
"I think not many people know that I have diabetes," the budding star noted in an interview with The Kit last year. "It's not visible from the outside, so no one would really know just by looking at you. I have type 1."
Article continues below advertisement
When it comes to spreading awareness on the health condition she said, "I'd definitely like to try and help as much as I can. There's loads of things I'd like to try and help with."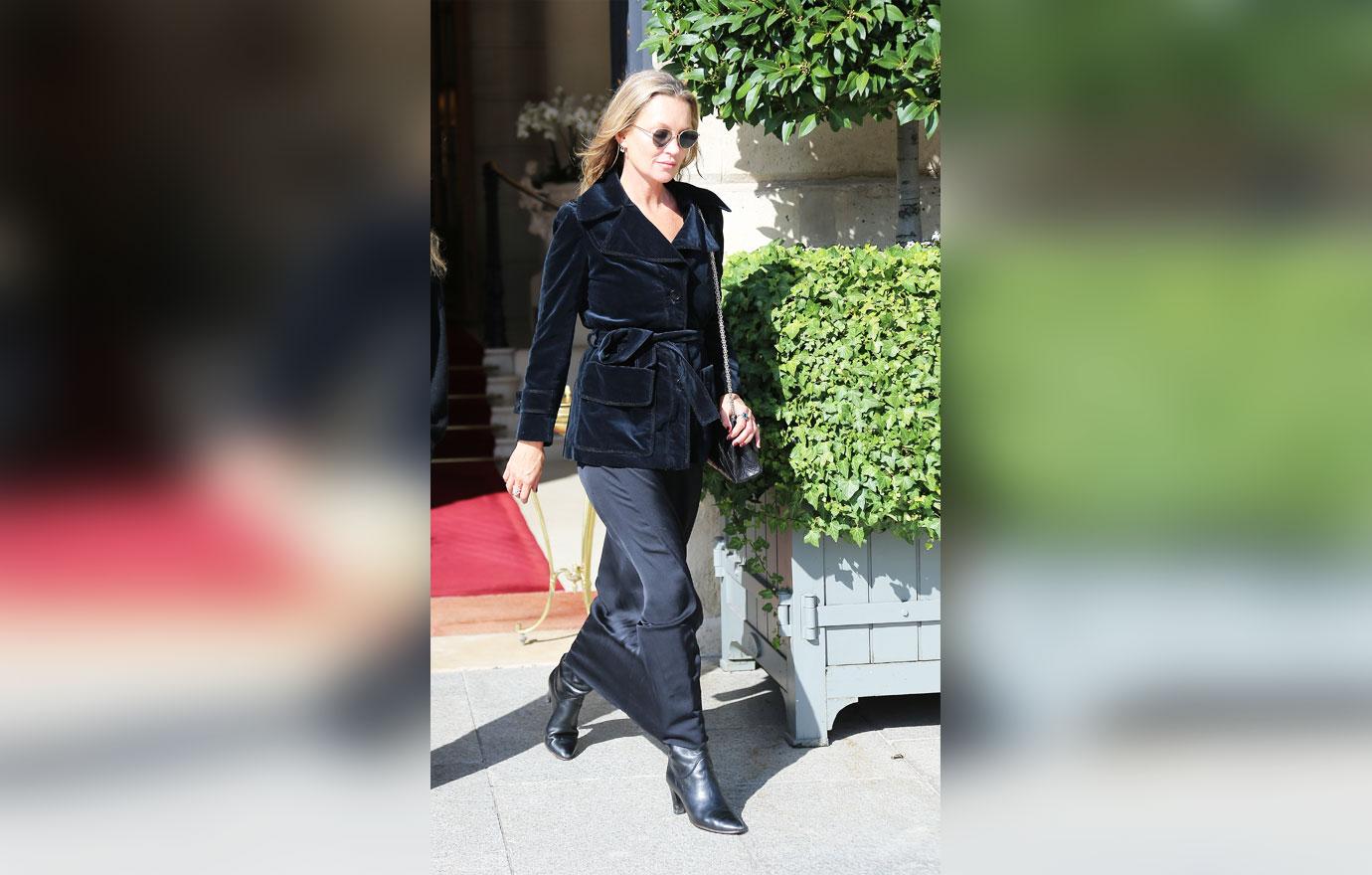 It was just last year that the supermodel and magazine editor Jefferson Hack's offspring got her first Fashion Week gig, walking in a Miu Miu show.
The moment came shortly after her 18th birthday amid Paris Fashion Week. "THANK YOU for allowing me to debut at the dreamiest show," she gushed to the brand afterwards.
Lila is Moss' only child.