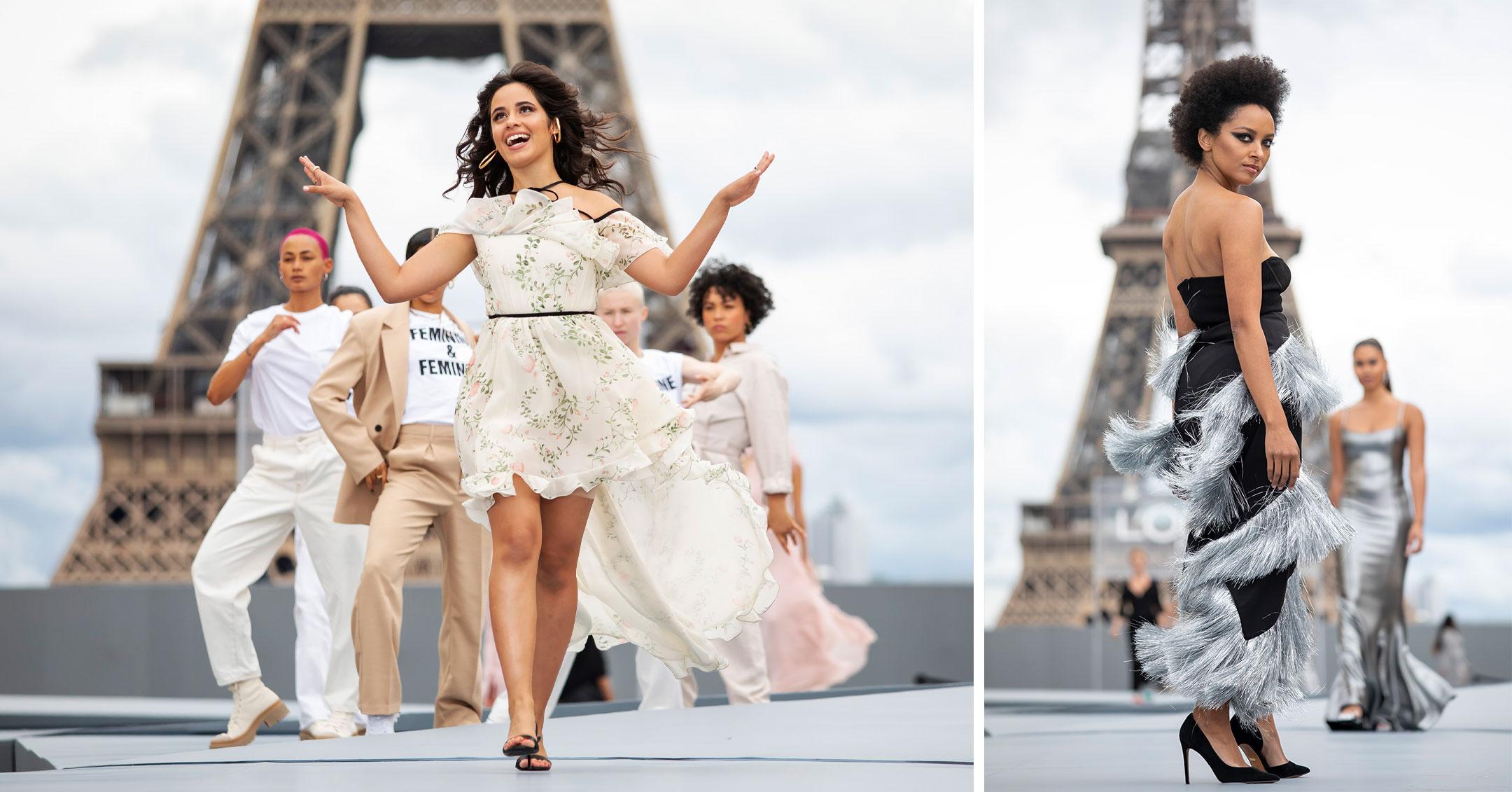 Camila Cabello, Kat Graham & More Ladies Walk In Front Of The Eiffel Tower At The L'Oreal Paris Show: See The Scenic Shots!
A bevy of beauties took to the runway near the Eiffel Tower for the October 3 Le Defile L'Oreal Paris 2021 Womenswear Spring/Summer 2022 show.
This year's theme "is an ode to women's empowerment and diversity," the brand revealed, adding that this year also marks the 50th anniversary of their iconic slogan, "because we're worth it."
Article continues below advertisement
"This year's 'Le Défilé' will be a remarkable platform for women's empowerment, conveying a strong message of self-worth and disrupting the conventions of typical runway shows by inviting the public to join the Stand Up Against Street Harassment program," stated Delphine Viguier-Hovasse, L'Oréal Paris Global Brand President. "Celebrating our feminine and feminist vision, the show will be a rallying cry for all women (and also men) who share these convictions. I am proud to unite our global family of inspirational spokespeople in celebration of these values."
Scroll down to see which of their famous ambassadors walked in the Paris Fashion Week show!
Amber Heard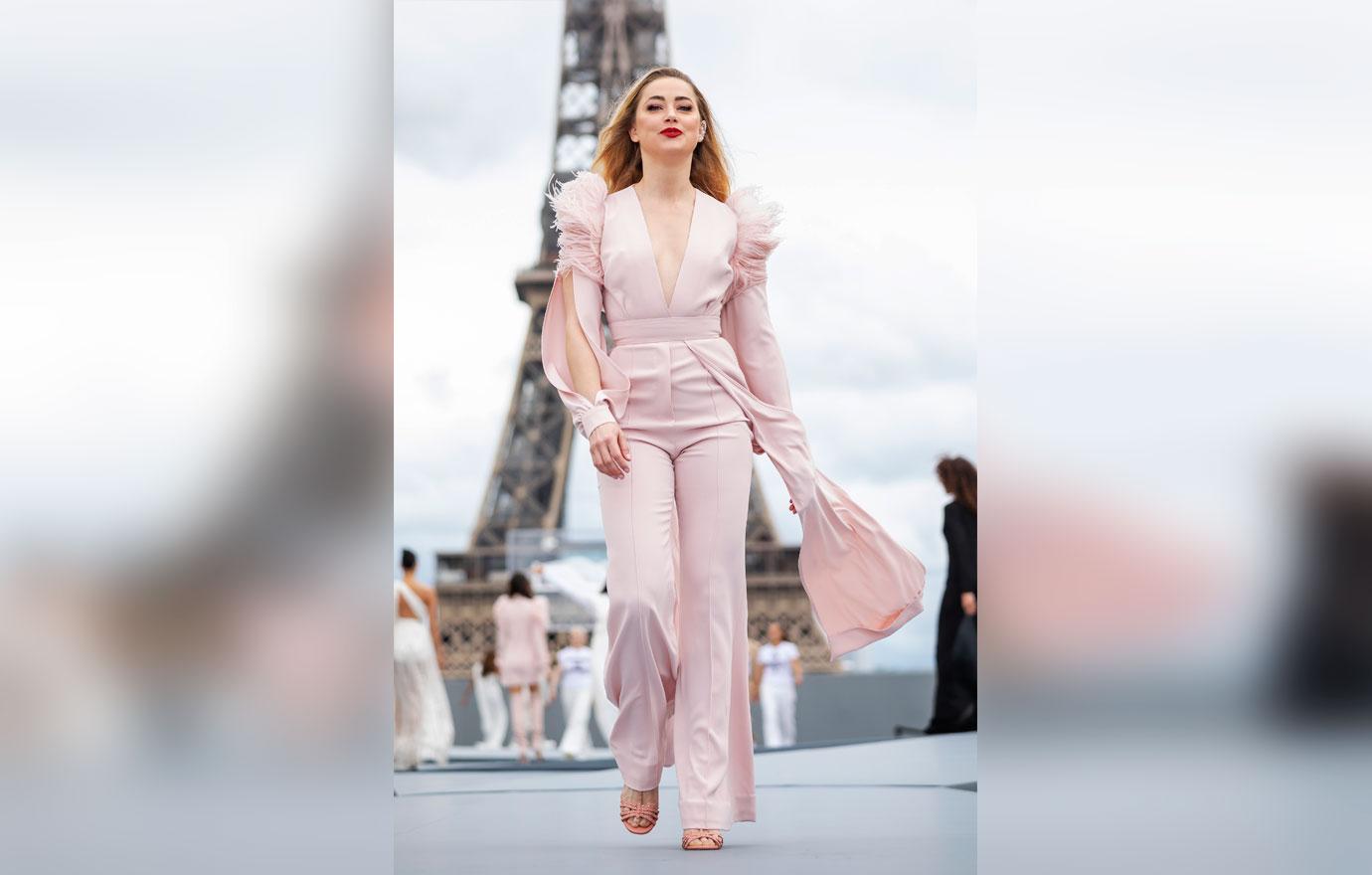 Article continues below advertisement
"I never thought in a million years I would desire or ever feel excited to walk in a fashion show. But I feel incredibly honored to be able to do that with L'Oréal Paris, because it is a brand that embodies to its very core the essence of female empowerment," the actress stated. "It is the brand of femininity and feminism; it is the perfect expression of the two, and they do so through initiatives like Stand Up."
Helen Mirren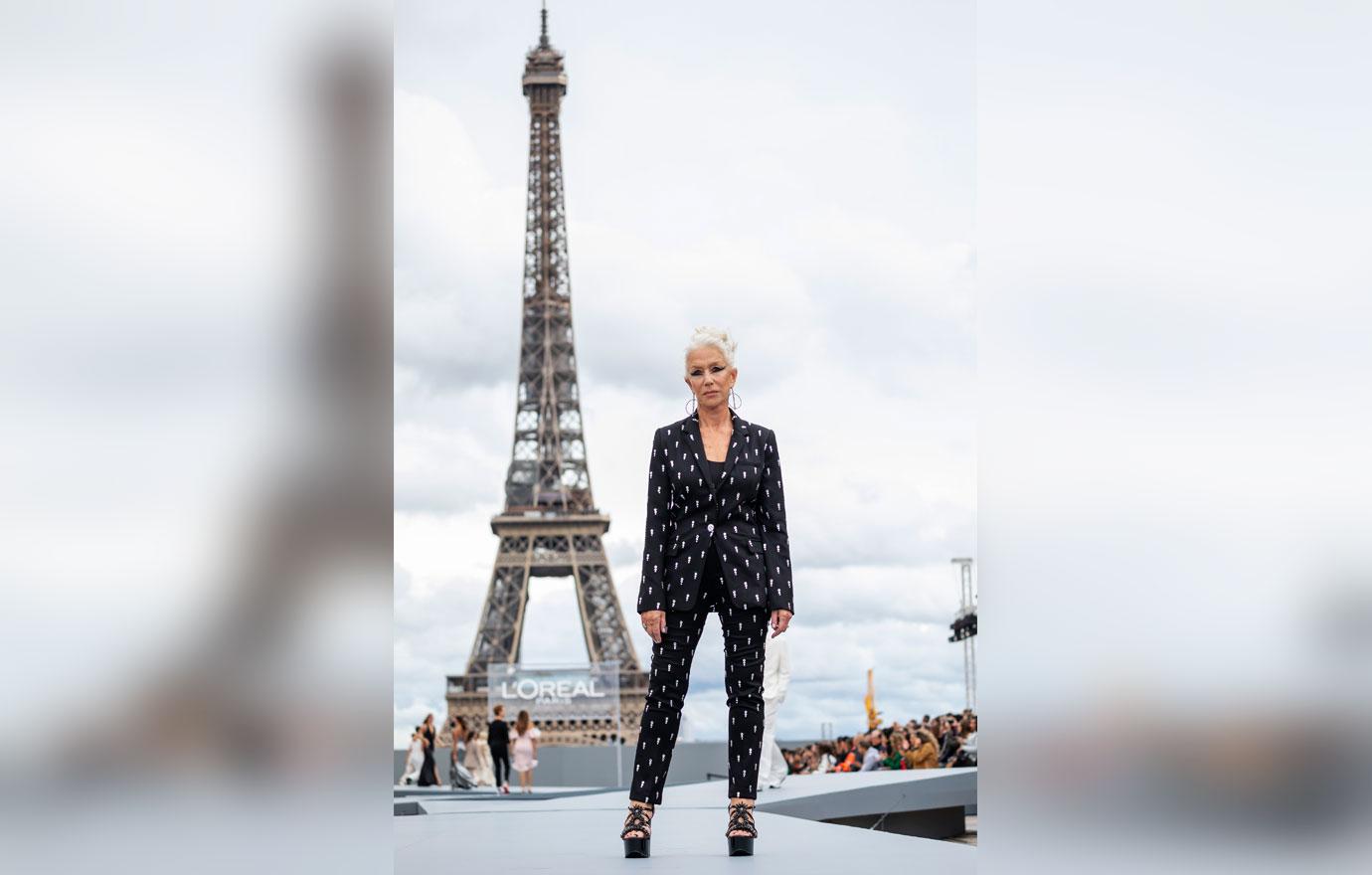 The British actress was unrecognizable sporting dramatic eye makeup, a black patterned pantsuit and platform heels.
"I love them, because it's lovely to suddenly be a few inches taller," she said of her shoes. "Especially when you're surrounded by all these gazelles."
Article continues below advertisement
Camila Cabello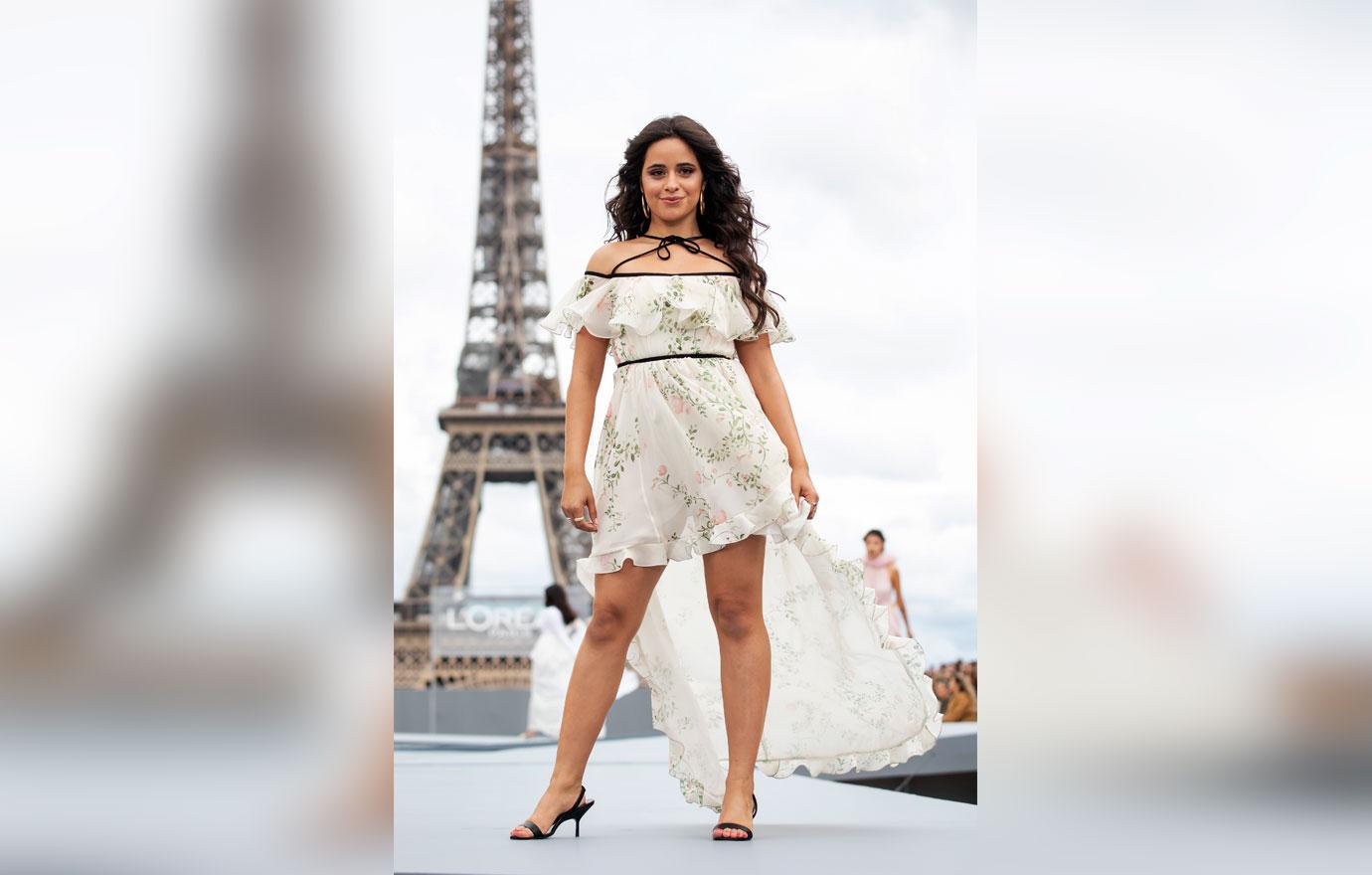 Kat Graham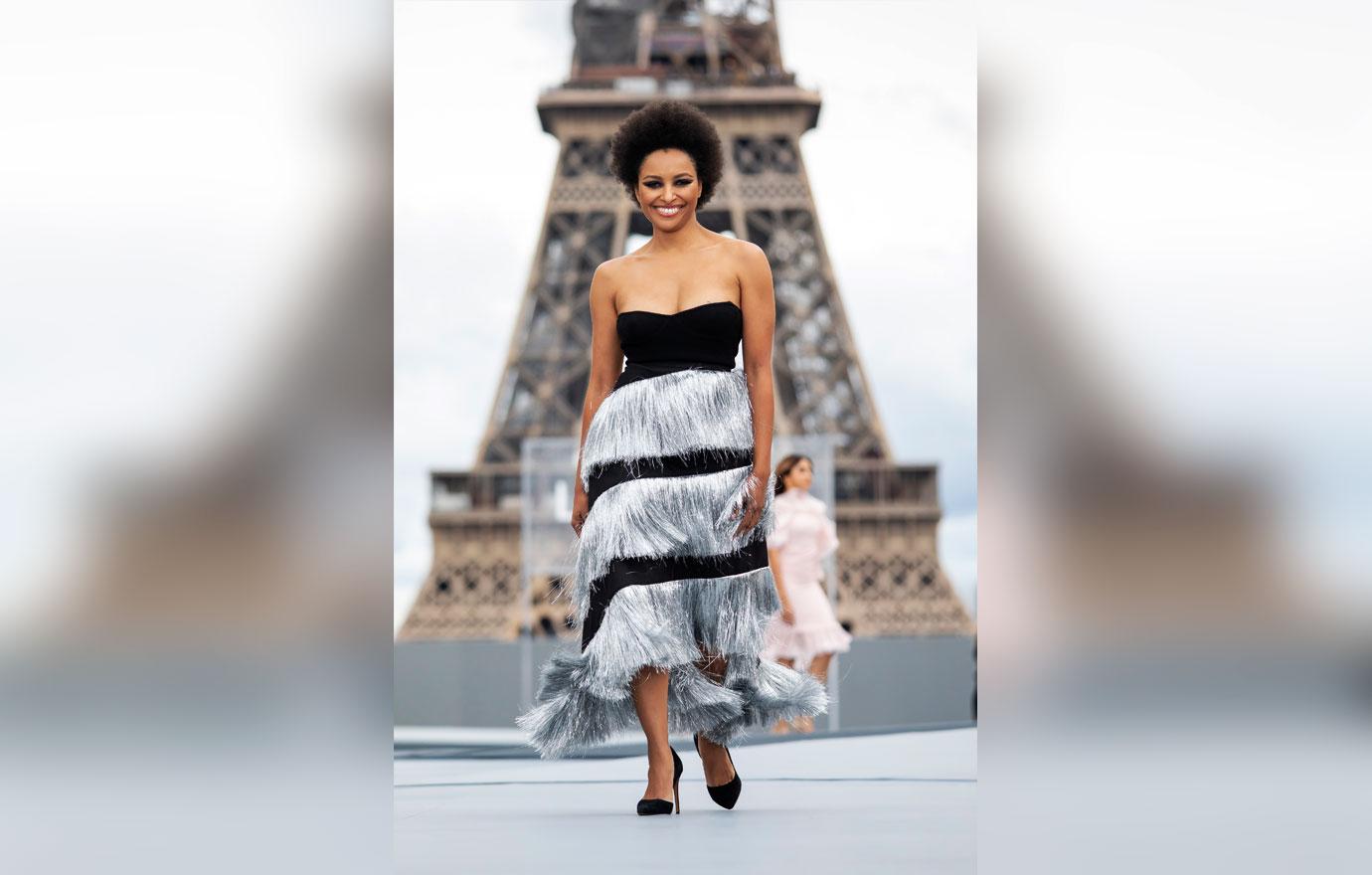 "Hair has been such a great journey for me through this past year in quarantine. I really embraced my curls, which is not something that I ever did before," she confessed to PEOPLE. "I really relied heavily on straight wigs and things like that. And now I'm finding ways to have looser curls, tighter curls, softer curls, stronger. I feel like I'm almost a curl expert, I'm not quite there yet."