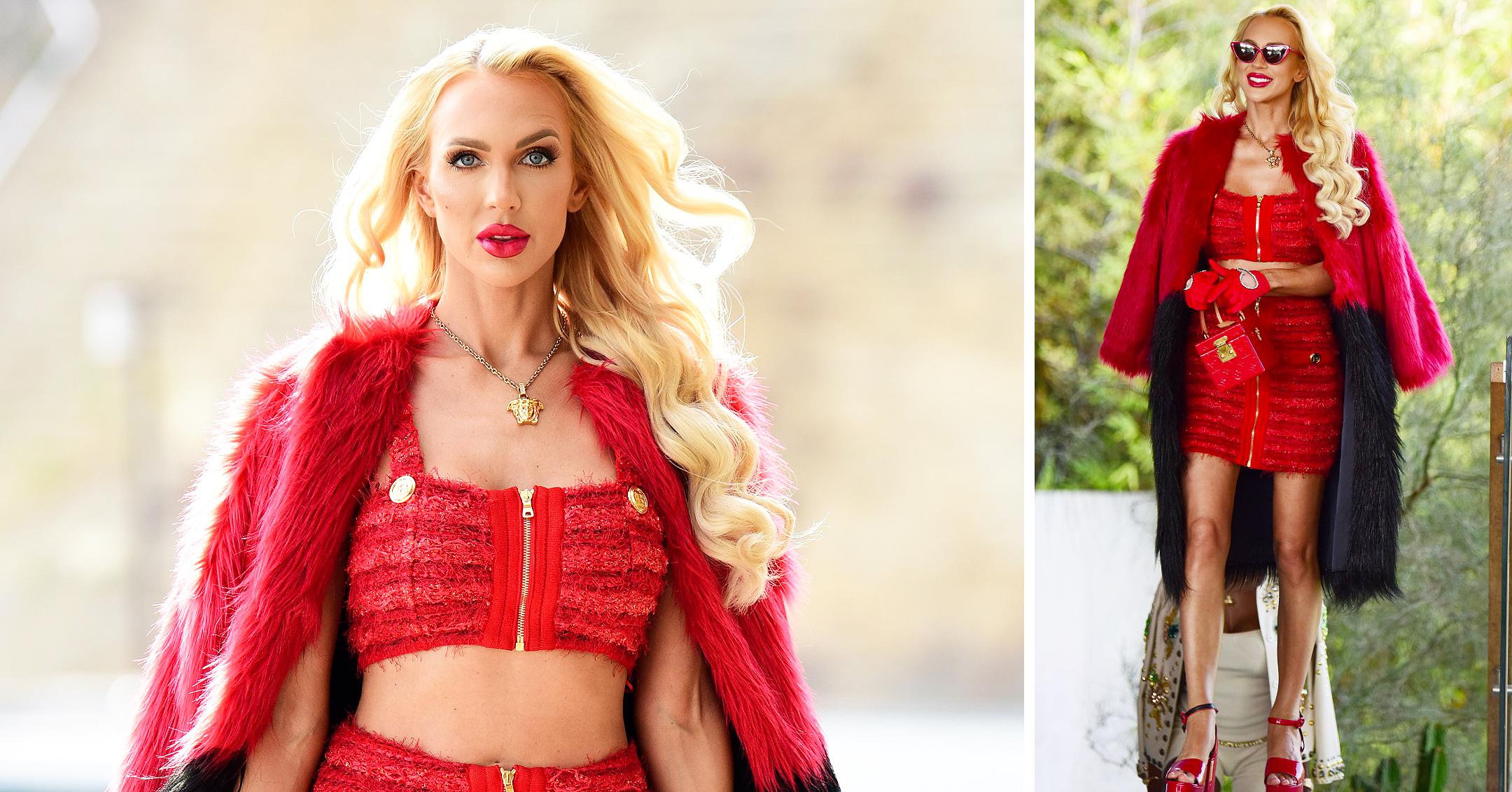 Christine Quinn Is Red Hot In A Balmain Tweed High-Waisted Miniskirt — See Photos!
Reality star Christine Quinn always knows how to make people's heads turn! On September 28, the blonde babe was spotted filming scenes for Selling Sunset, showing off her Balmain tweed high-waisted miniskirt and crop top in the process.
Article continues below advertisement
Scroll through the gallery below to see the stunner's outfit!
Article continues below advertisement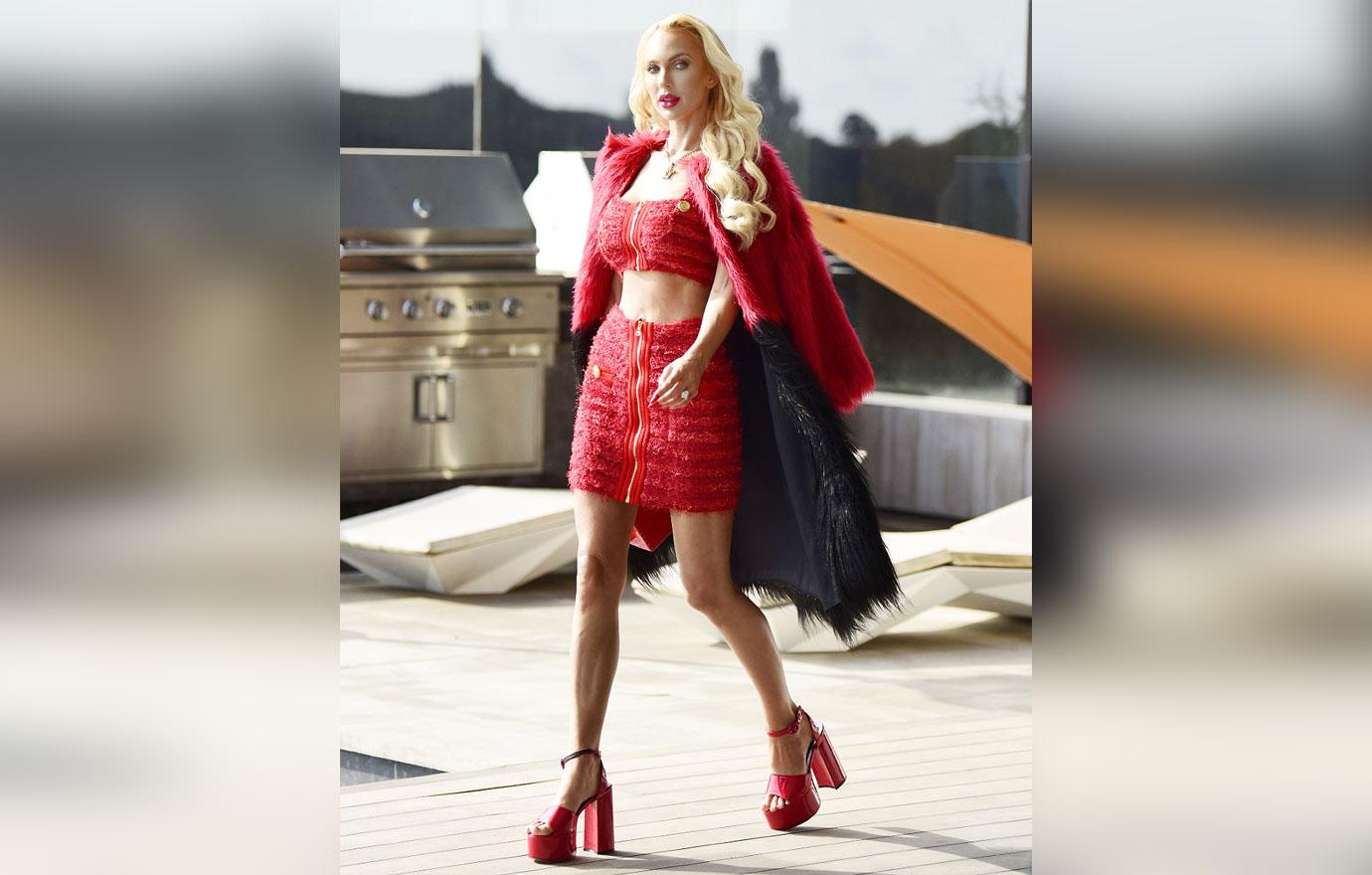 A true queen! Quinn also added a fuzzy red jacket and matching heels to the ensemble.
The realtor just got back from London, where she was in town to promote her new makeup collection, Ciaté x Christine Quinn Under the Influence of Sass collection.
"The process was very collaborative," she told POPSUGAR. "I won't name names but there are a lot of brands that like to push out products and the talent not only doesn't care, but the brand will just say, 'Here are your colors, go promote it.' This was so much more than that. This was me working on it late at night, testing it on friends, coming up with colors, coming up with formulas, making sure everything worked, down to the way it opened up and the reservoir tips of the lipsticks. They made me feel like I was part of the family and like I was creating my own brand. I think that's so great because I got to put so much of myself into it and also have the backing and advice of someone who's a boss b**ch herself."
All smiles!
Quinn is known for her over-the-top outfits, but she admitted "makeup is something that I pretty much taught myself."
"I didn't have social media or Instagram until I was 29 years old and the show came out. I never followed anyone for tricks or tips. It was just something that I learned on my own by buying magazines like Allure or Marie Claire and reading all the tips and tricks. I really just experimented and I pretty much taught myself and figured out what worked for my face. I'm also always about the latest and greatest in beauty," she shared.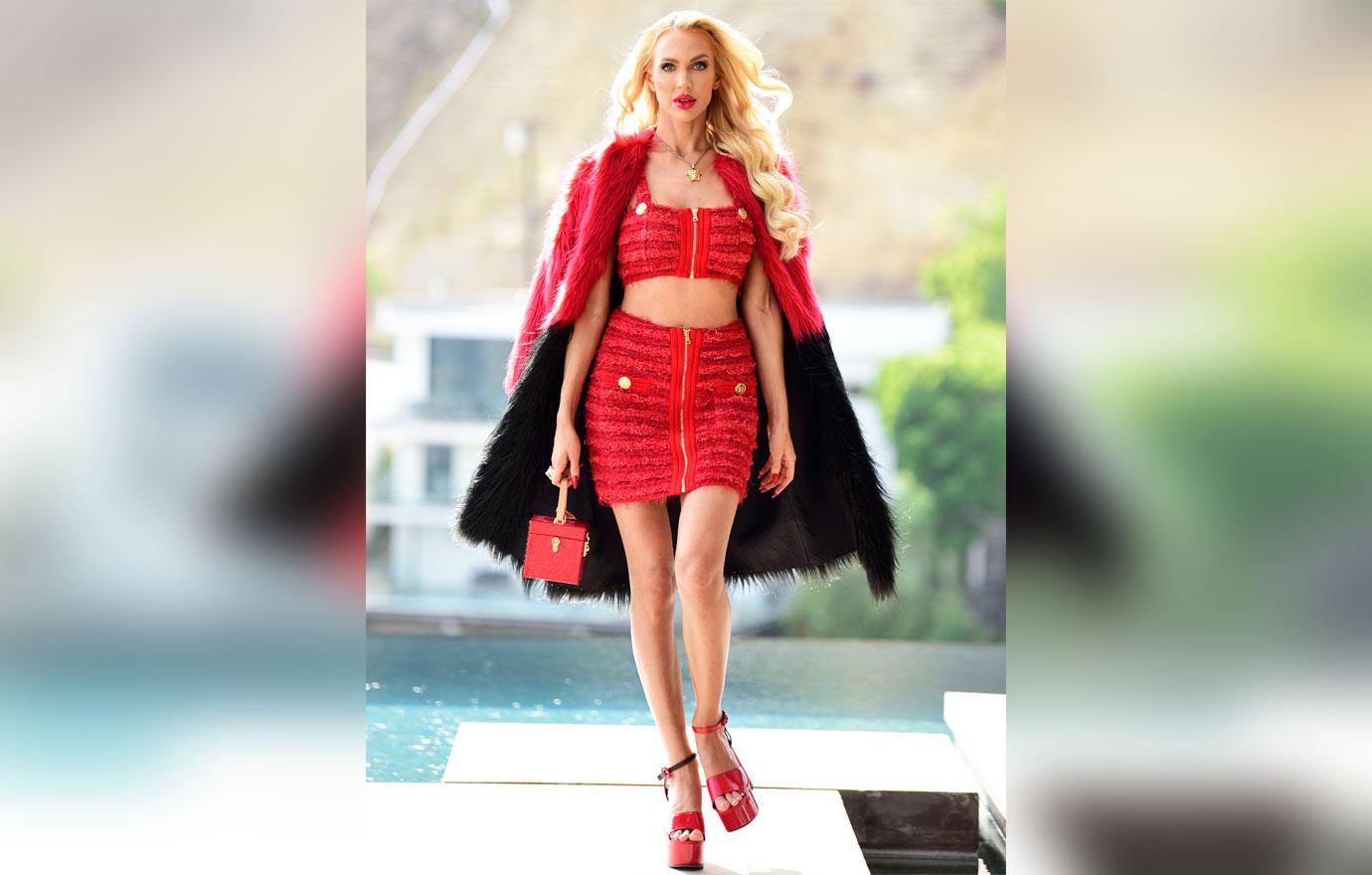 With her book coming out next year and Selling Sunset returning for season 4, Quinn is not slowing down anytime soon.
"This is just the beginning of so many business ventures that I have in the works because beauty and fashion have always been so important to me," she admitted.