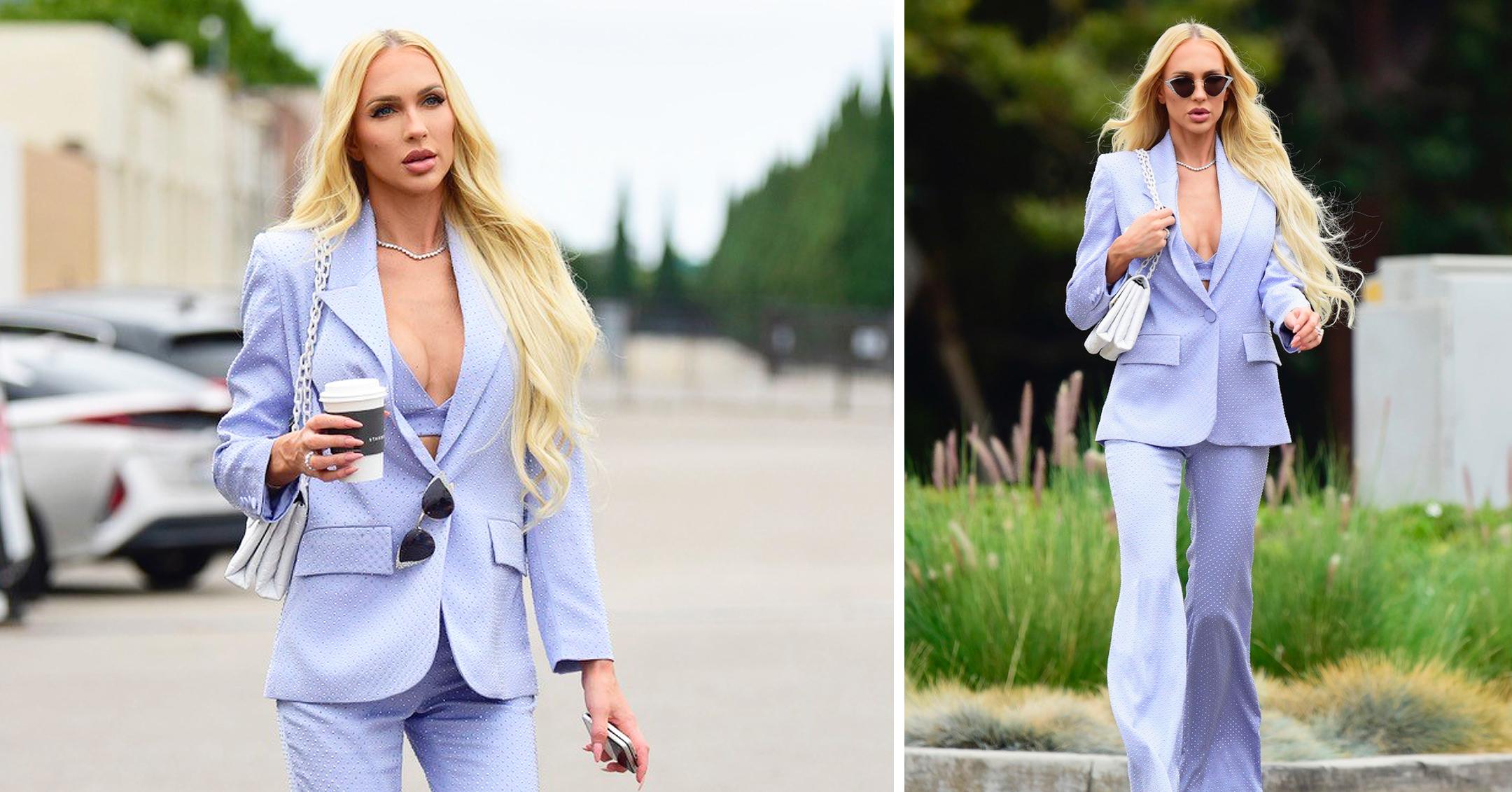 'Selling Sunset' Star Christine Quinn Looks Like A Total Boss Lady In Lavender Suit & Matching Bra Top — Photos
Article continues below advertisement
Before Christine Quinn started shooting scenes for season 4 of Selling Sunset on August 22, the realtor stopped at a Los Angeles coffee shop to pick up a cup of Joe — and as always, she looked flawlessly fashion-forward!
Check out her chic outfit below.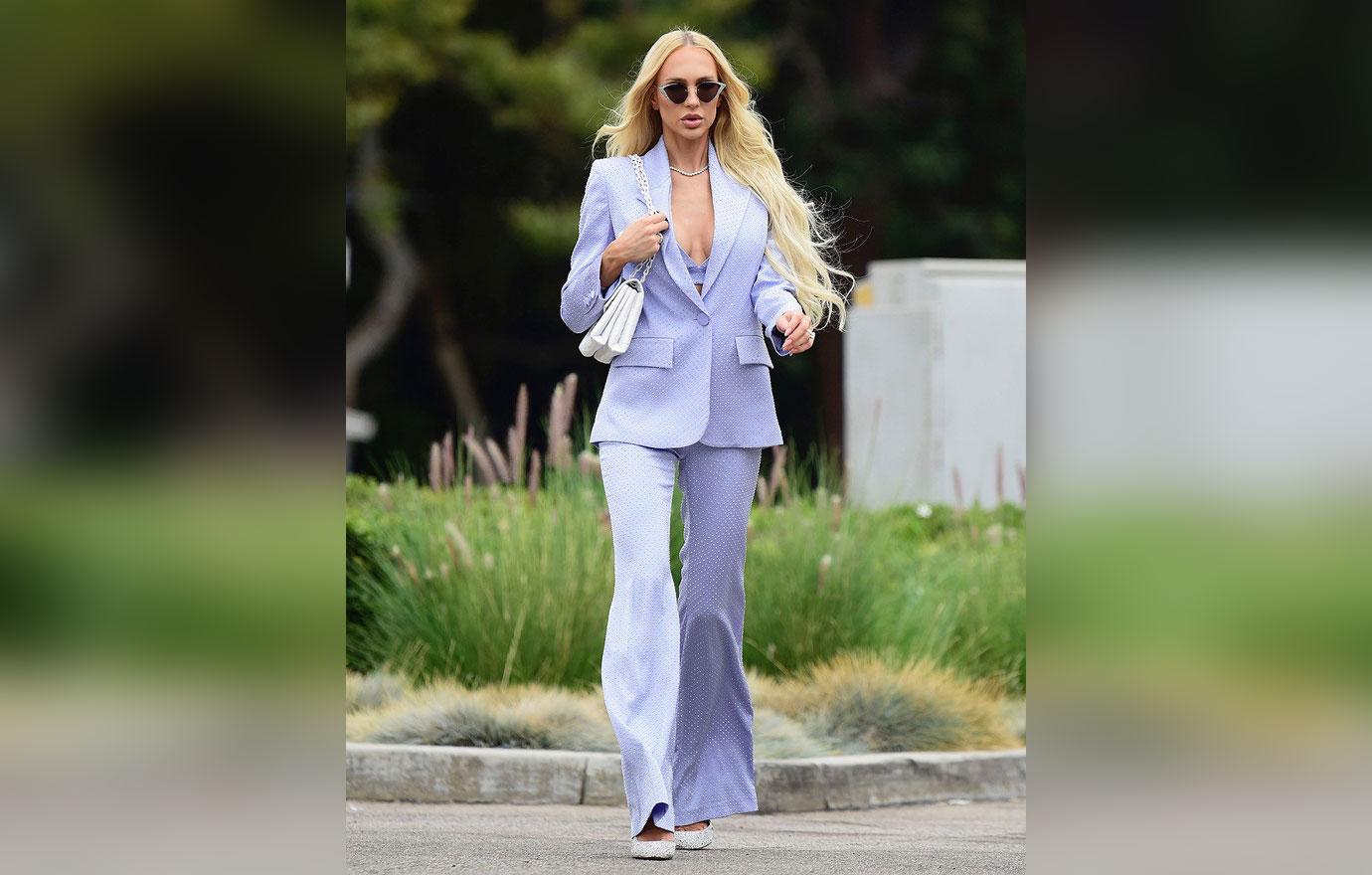 Article continues below advertisement
Each piece of the outfit is sold separately and comes in sizes XS to XXL.
The new mom completed her look with cat-eye sunglasses, a silver-chained white bag and sparkly pumps.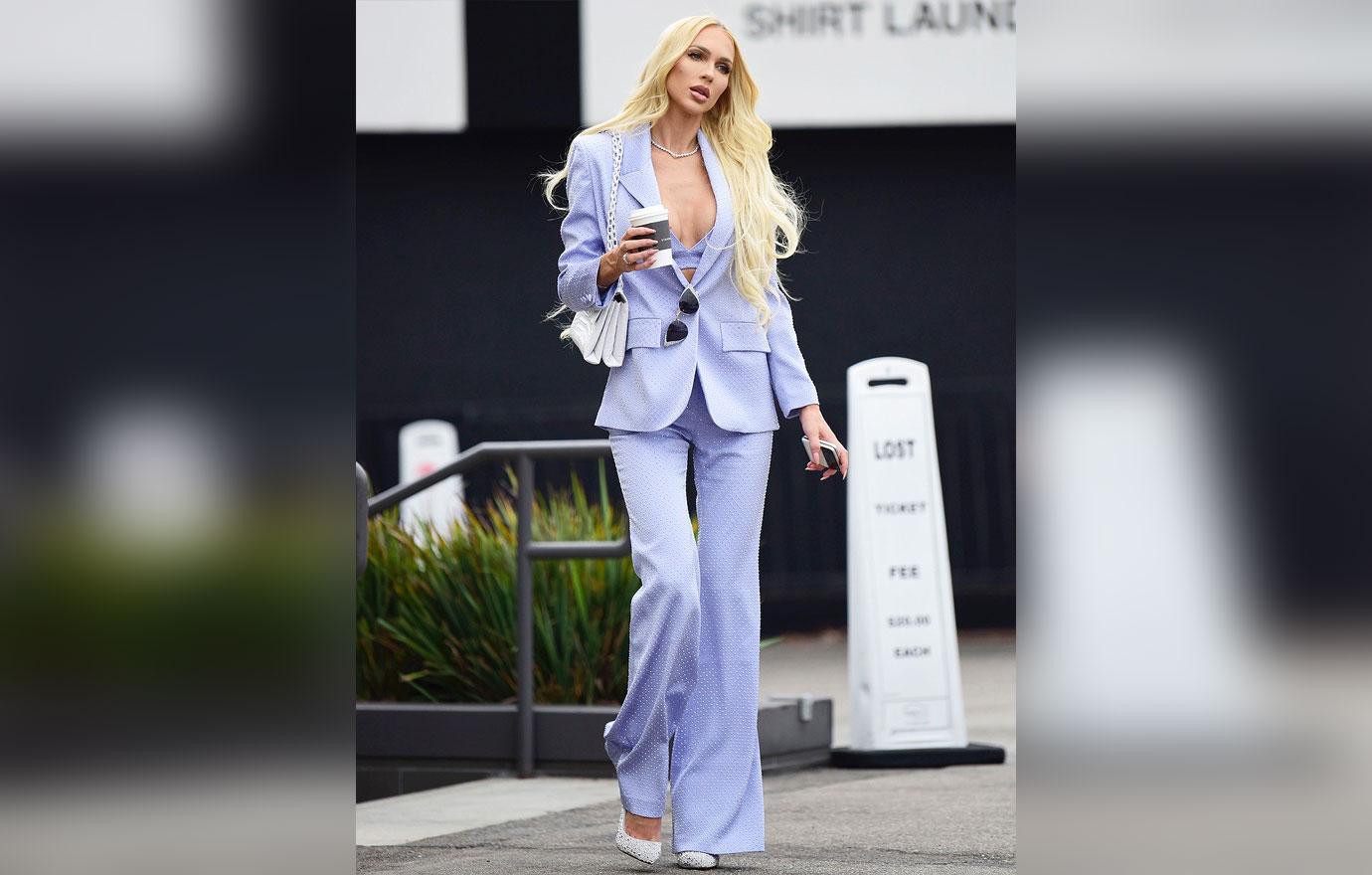 Article continues below advertisement
Quinn is happily married to Christian Richard, and the duo welcomed their first child, son Christian, in May — though the emergency C-section didn't go as smoothly as she had hoped.
The star said she was "hyperventilating from the excruciating pain" when admitted to the hospital, and both her and the baby's heart rates were "plummeting."
"Baby C was seconds away from not making it. The surgeons didn't even have time to count their tools before stitching me up as I was flatlining," she recalled. "They ran me through the X-ray machine immediately after surgery to ensure there was no remaining tools left in my body. I am so grateful for the doctors and surgeons that saved BOTH of us."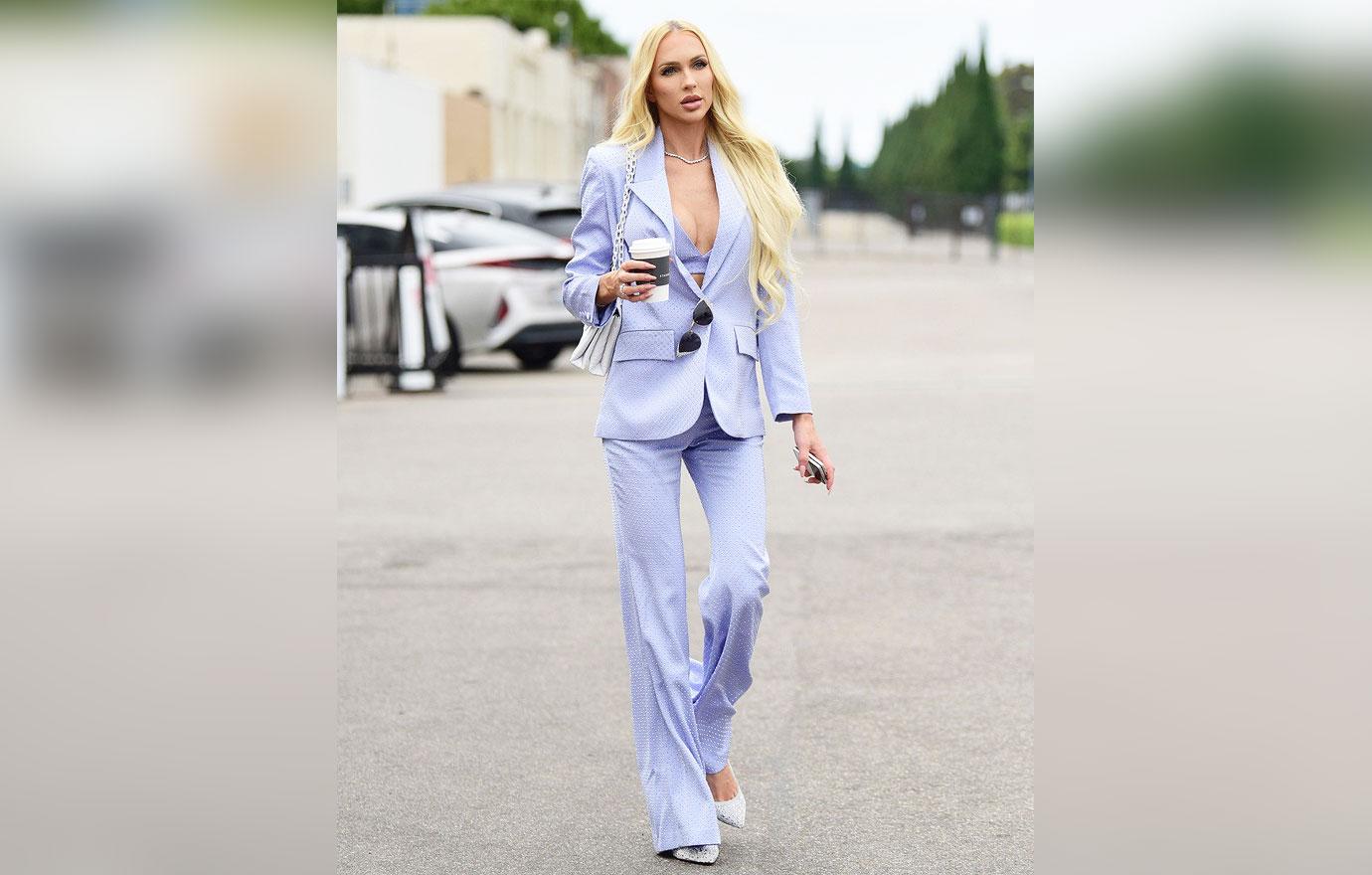 The PrettyLittleThing ambassador insisted that she isn't focused on her post-baby body.
"I'm definitely not putting pressure on myself to go back to any pre-baby whatever because what my body went through and what women deal with when they have babies is really crazy," she noted to Us Weekly. "I think your body will really never be the same ... but that's something I really embraced and I'm kind of rolling with it. But I'm not putting any pressure."