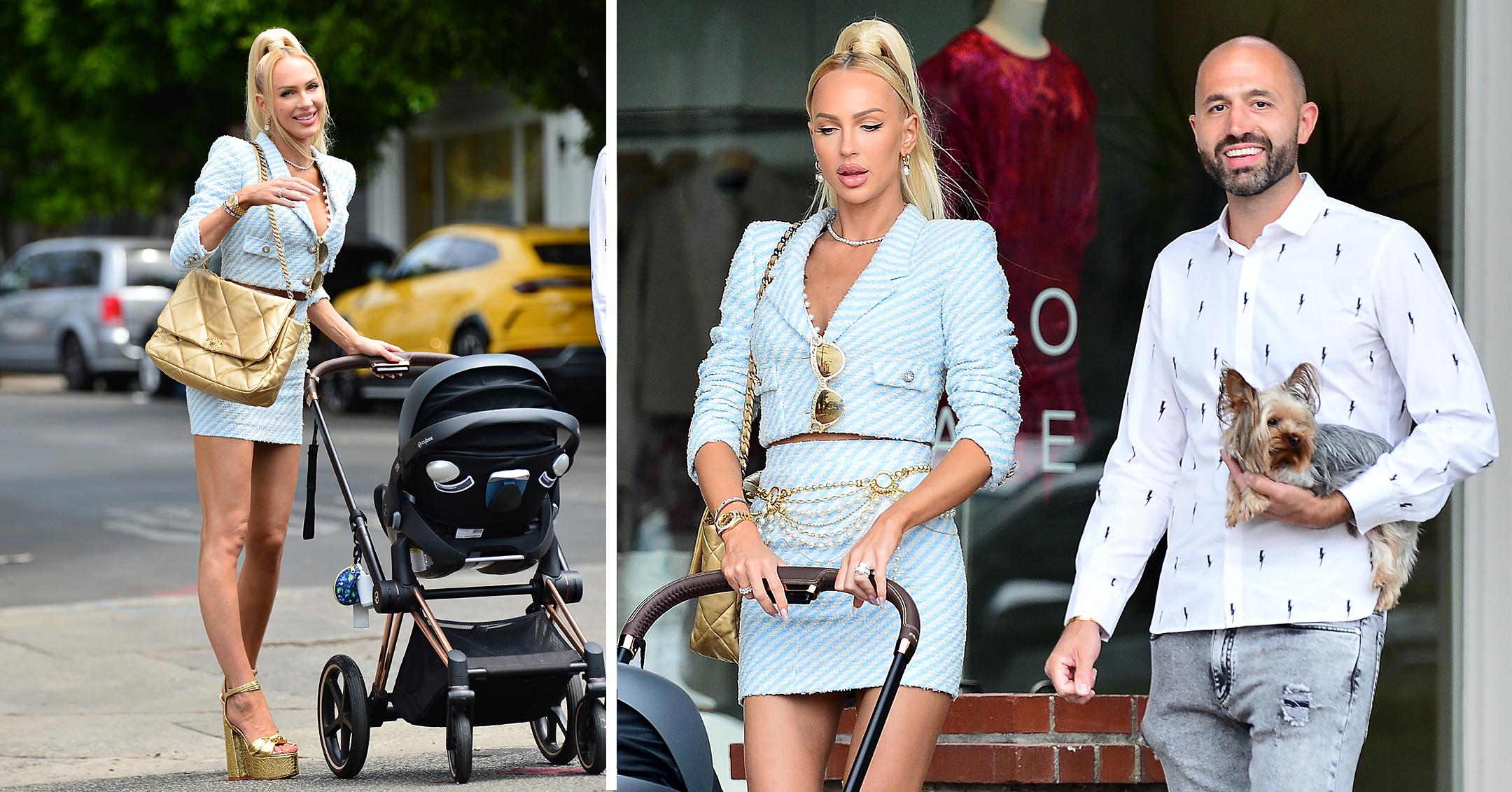 She Can Do It All! Christine Quinn Rocks A Blue Top & Skirt While Bonding With Her Newborn Son & Husband — Photos
Article continues below advertisement
The Selling Sunset cast member looked gorgeous in a baby blue Chanel outfit as she filmed scenes with her husband, Christian Richard, and her tot, Christian Georges Dumontet.
Scroll through the gallery below to see the new mama strut her stuff!
Article continues below advertisement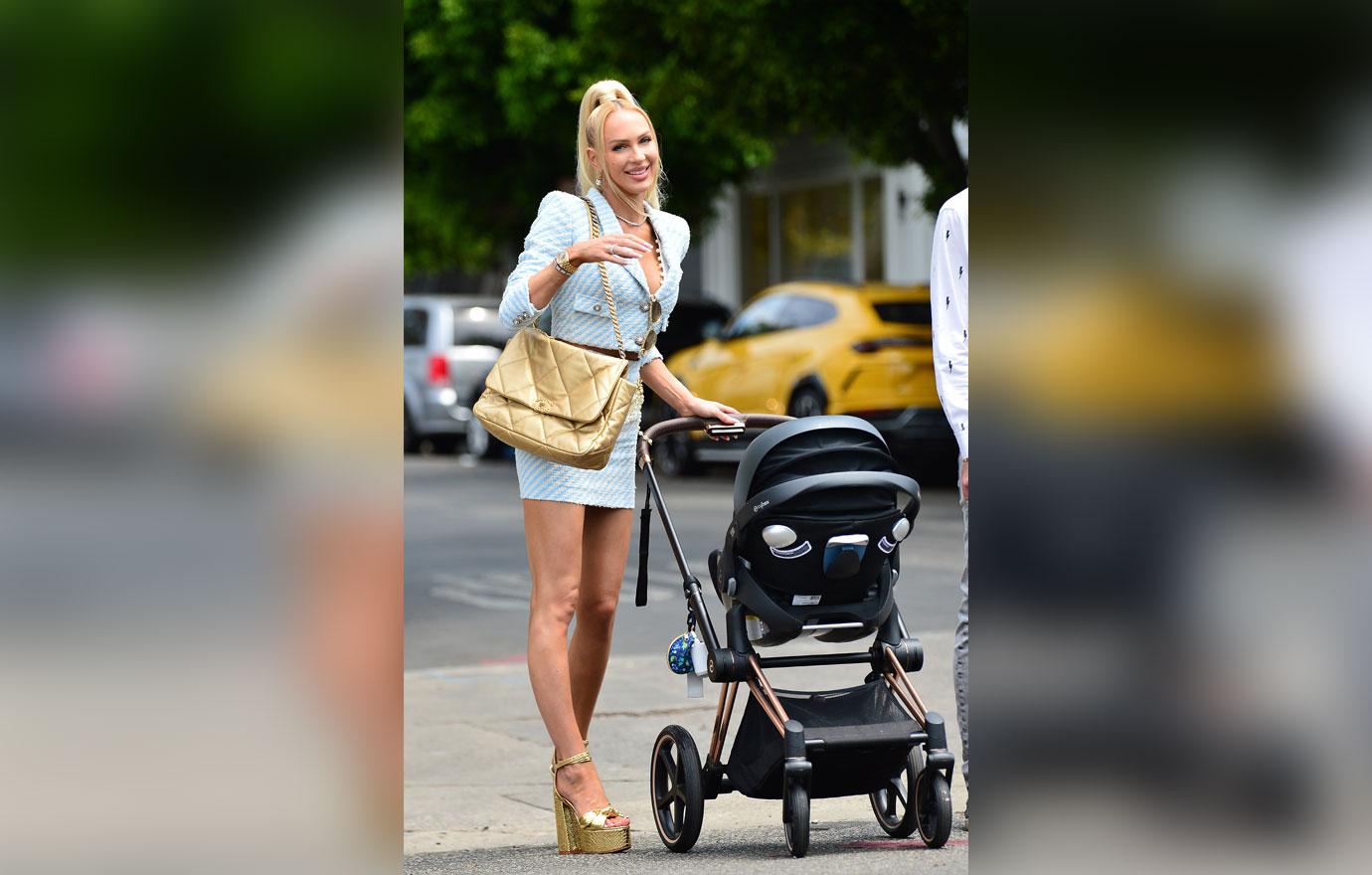 Even though Quinn just welcomed her first child in May, she is back at work — and wearing high heels!
The blonde babe added some glitz to her outfit by wearing a gold purse, which matched perfectly with her shoes.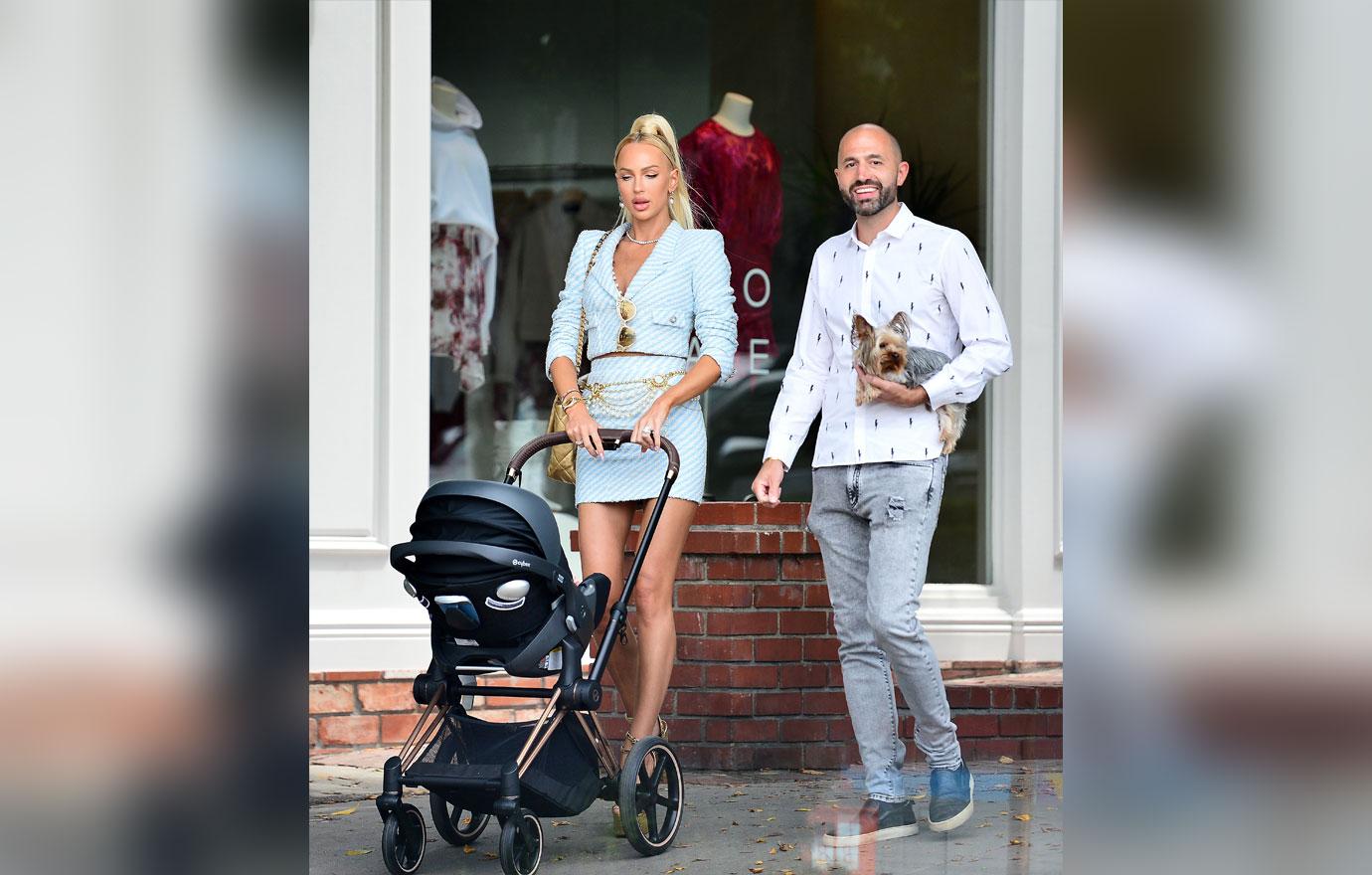 The couple looked to be in good spirits as they strolled around with their newborn.
"I'm definitely not putting pressure on myself to go back to any pre-baby whatever because what my body went through and what women deal with when they have babies is really crazy," she told Us Weekly.
"I mean in terms of science, it's so many things going on and I think your body will really never be the same and I think, you know, my body and my hormones will never be the same but that's something I really embraced and I'm kind of rolling with it," she added. "But I'm not putting any pressure."
Article continues below advertisement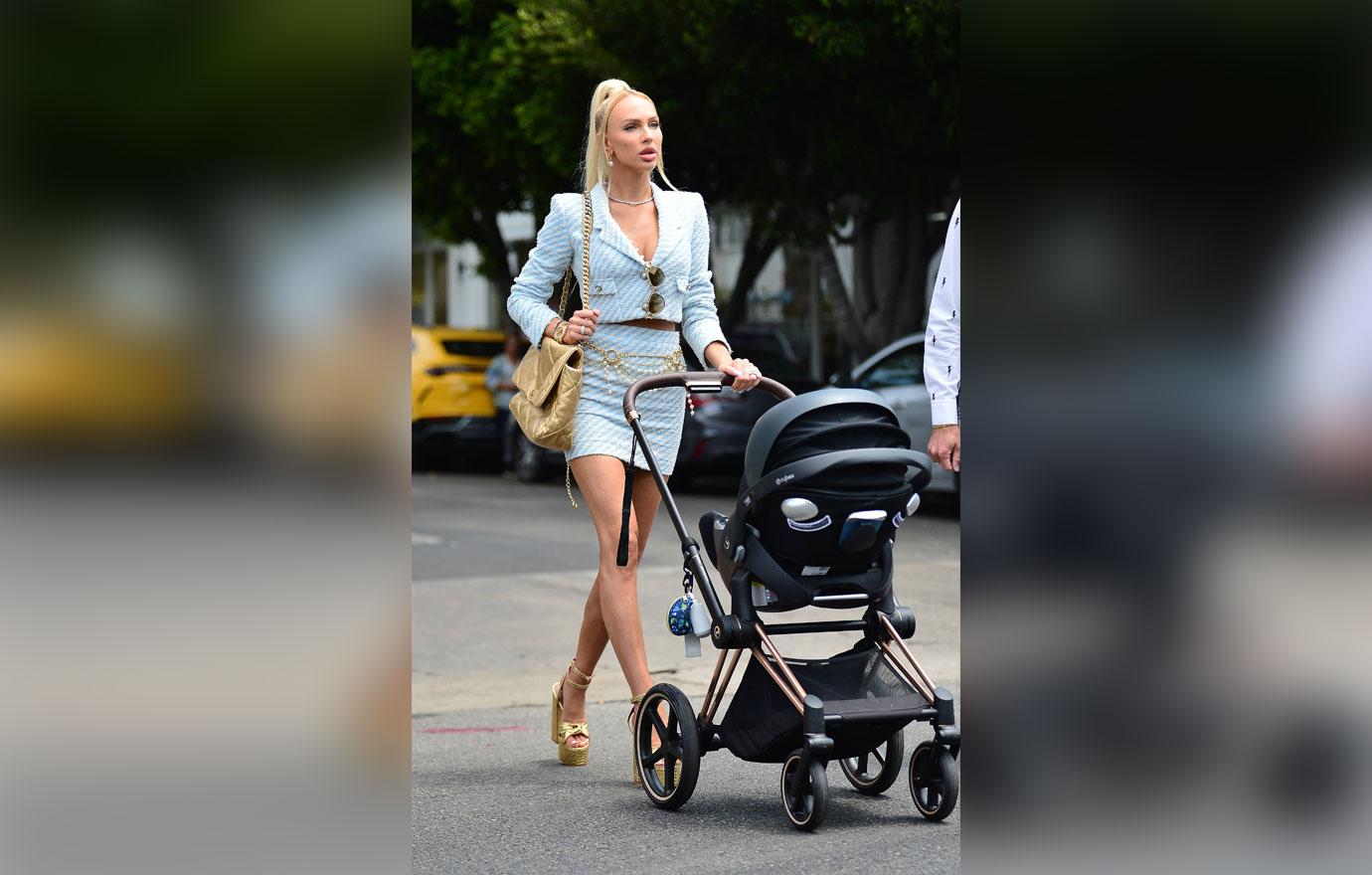 "Baby C is more precious that I could have ever imagined. Nine months seems like a lifetime to wait to meet someone," she gushed to PEOPLE. "It is the most incredible feeling to know that you have created life. My protective mama bear mentality is stronger than ever. My sole job is to protect him, to love him and to raise him."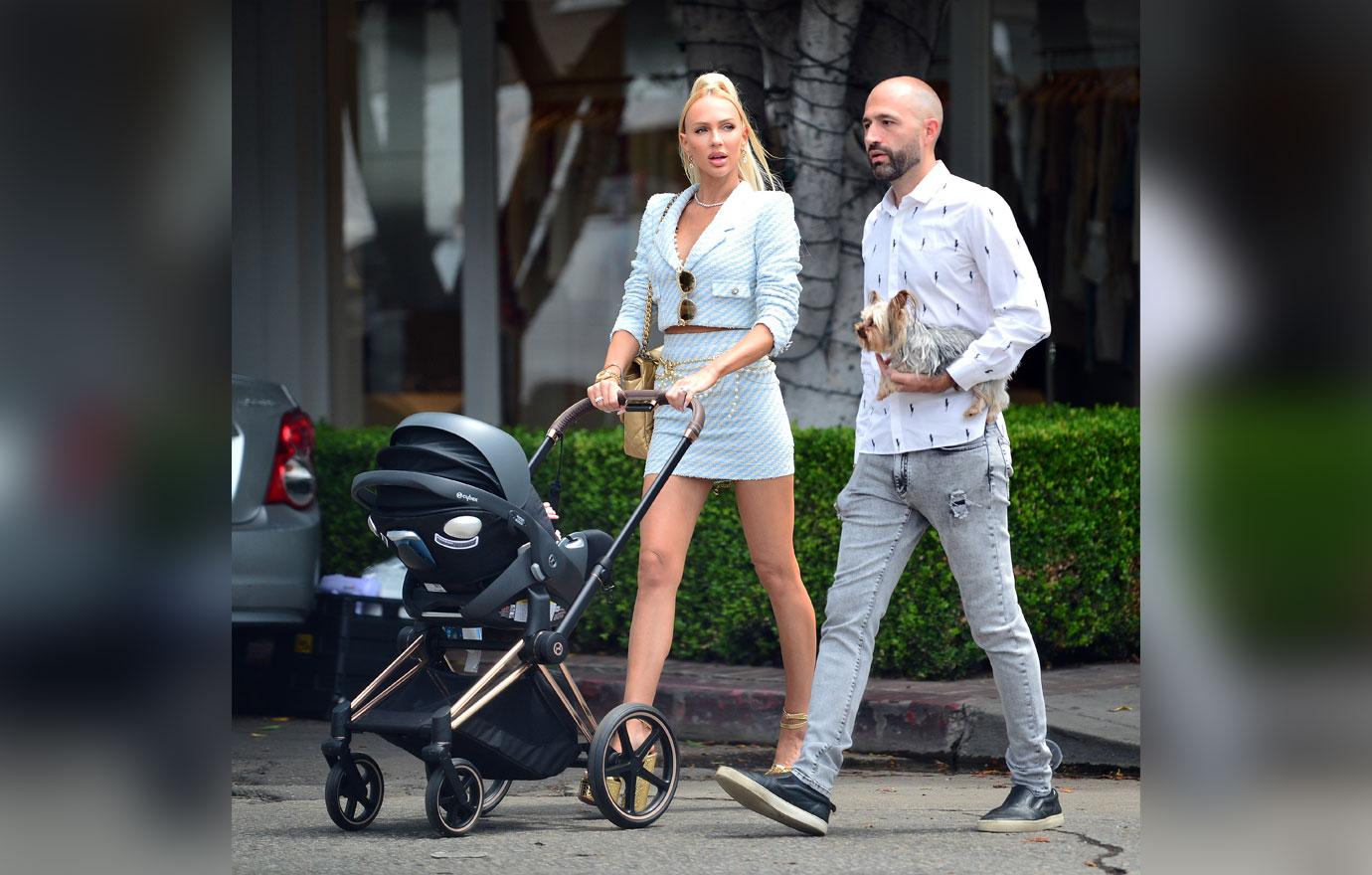 The Netflix star has been filming season 4 of the reality show, and even though she may have her hands full with her son, she wants to make it clear that she loves her job.
"The mom-shamers are real, that's for sure," she said. "I've gotten people who are like, 'Oh, I'm so happy you're getting back to work, that's great!' And then I have people who are like, 'You need to give your body time to recover and heal, and who's taking care of the baby?'"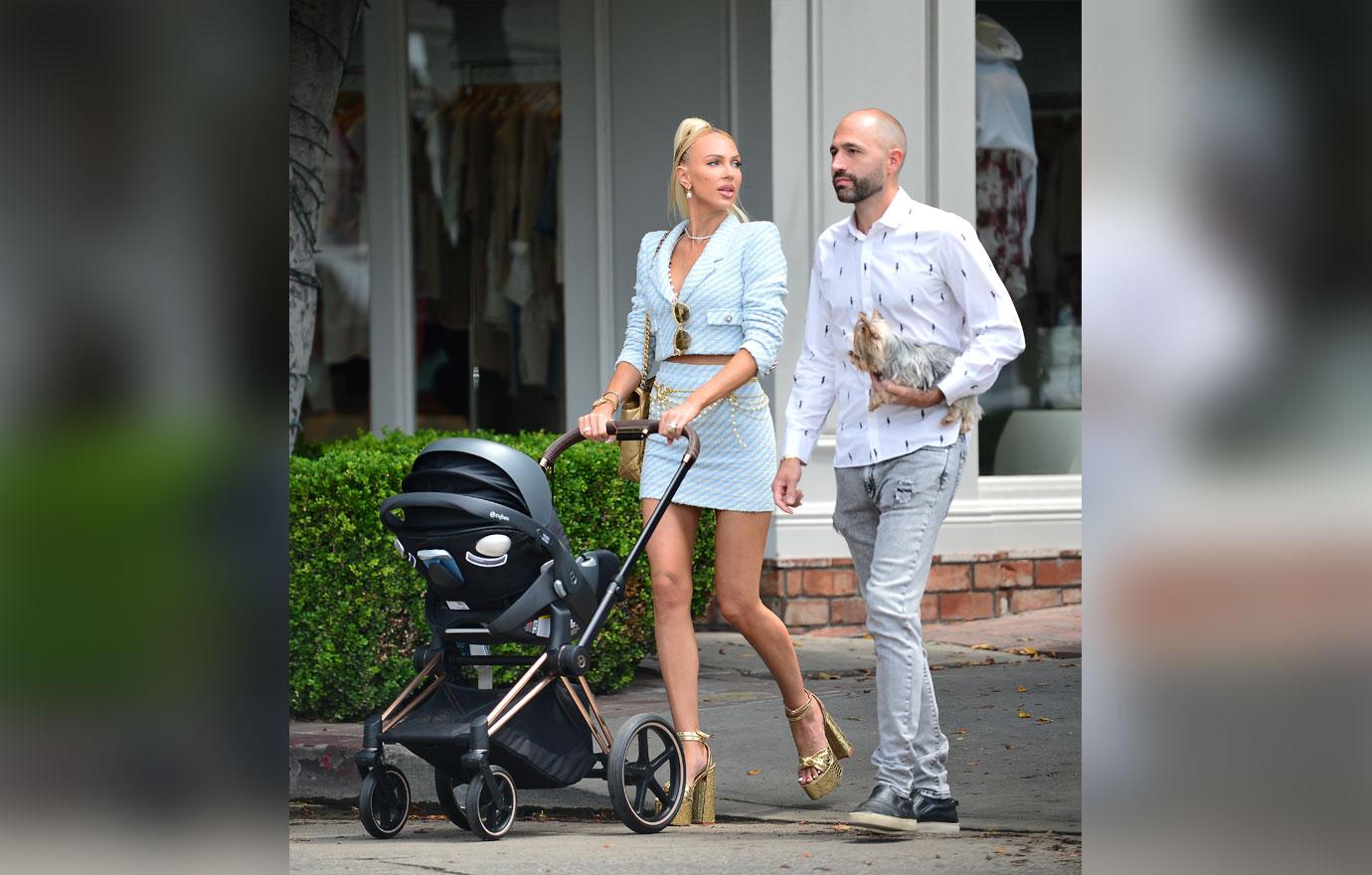 "I'm like, 'Listen, my husband's amazing. He's home, the baby's sleeping,'" the TV personality admitted. "For me, I love to work. There are single moms out there every single day working two, three jobs, doing it. Women are so strong, and they can do it. For me, I'm happy to be working. I'm thrilled to have a job, and I'm thrilled to have a baby and be able to do it all."