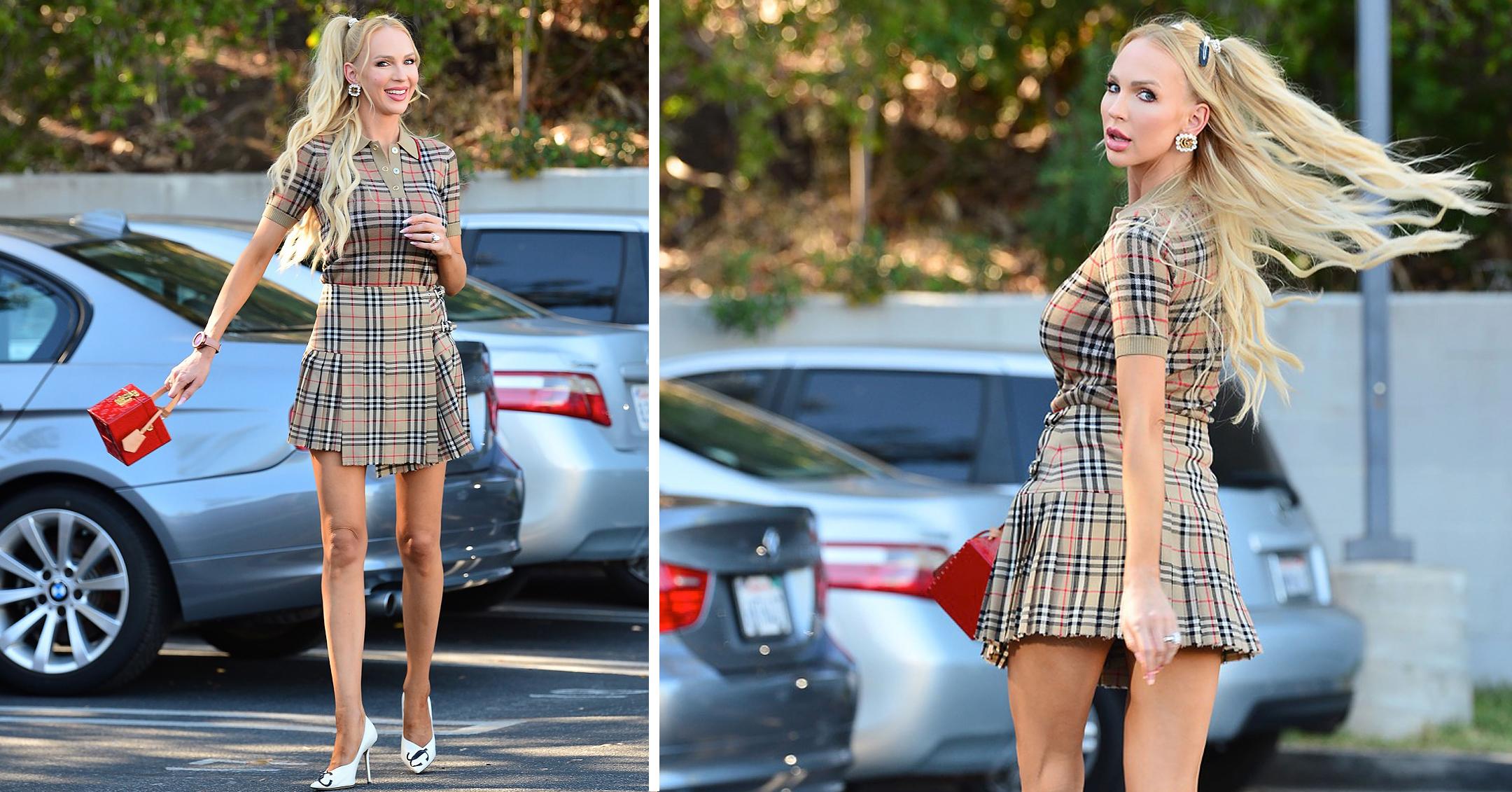 Christine Quinn Effortlessly Twirls Around In Her Burberry Outfit As She Arrives At The Luxe Hotel In L.A. — Pics
Legs for days! Christine Quinn effortlessly twirled around in her Burberry dress as she arrived at the Luxe Hotel in Los Angeles, Calif., on Thursday, June 24.
Article continues below advertisement
The Selling Sunset starlet has been keeping busy ever since she gave birth to son Christian Georges Dumontet.
Scroll through the gallery below to see her adorable look!
Article continues below advertisement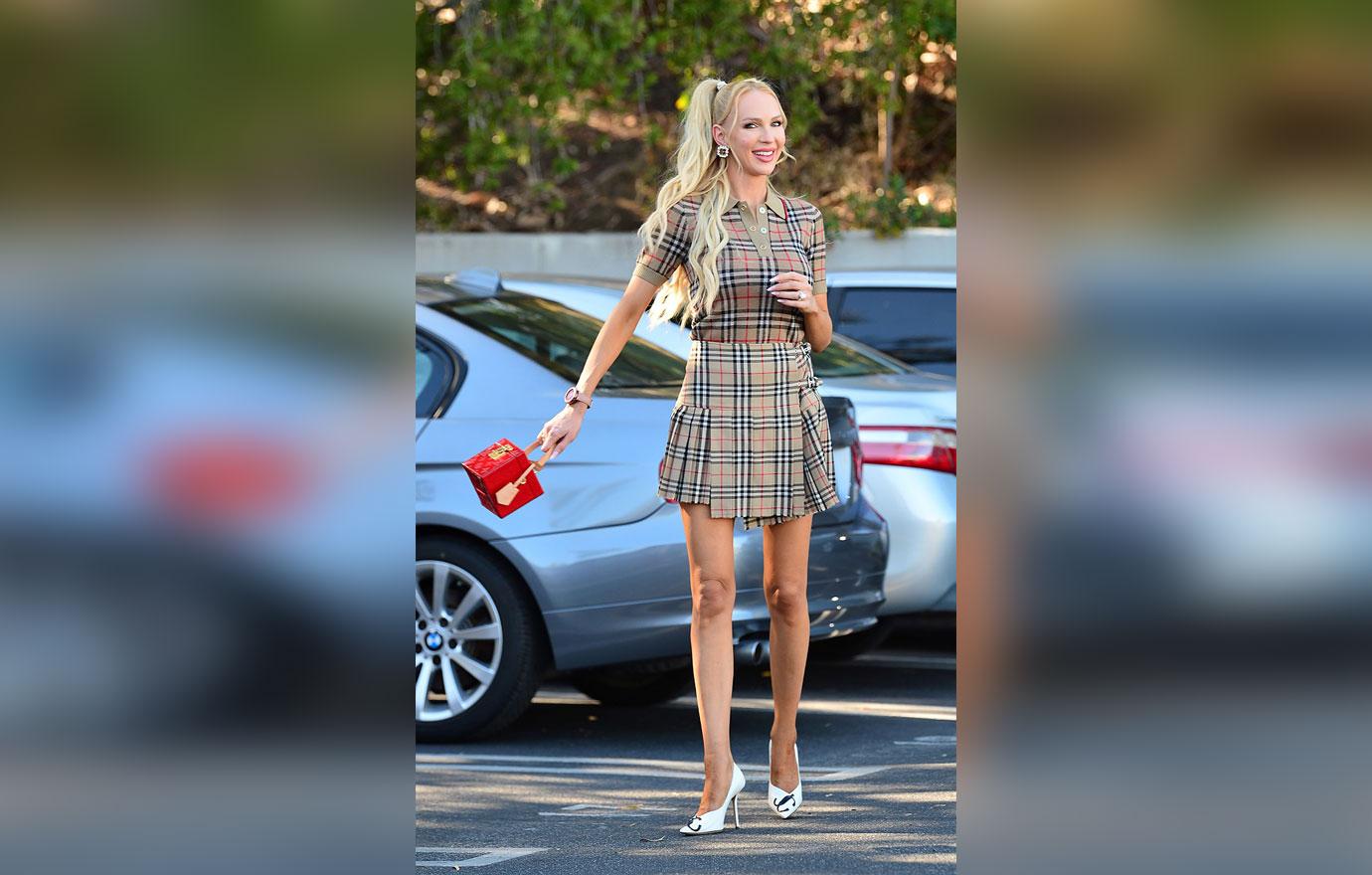 The Netflix star sported her cute dress, which she paired with white heels and a red purse. Quinn also let her long hair down in the parking lot.
That same day, Quinn posted several photos of her blonde locks on Instagram. "🌈 Haters say it's photoshopped 🌈," she captioned a photo of herself in a rainbow frock.
Of course, people couldn't help but gush over the gorgeous snaps. Lisa Rinna wrote, "WOWOWOWOW," while costar Davina Potratz added, "Mermaid dream 🧜🏻‍♀️🧜🏻‍♀️🧜🏻‍♀️💜💖💙."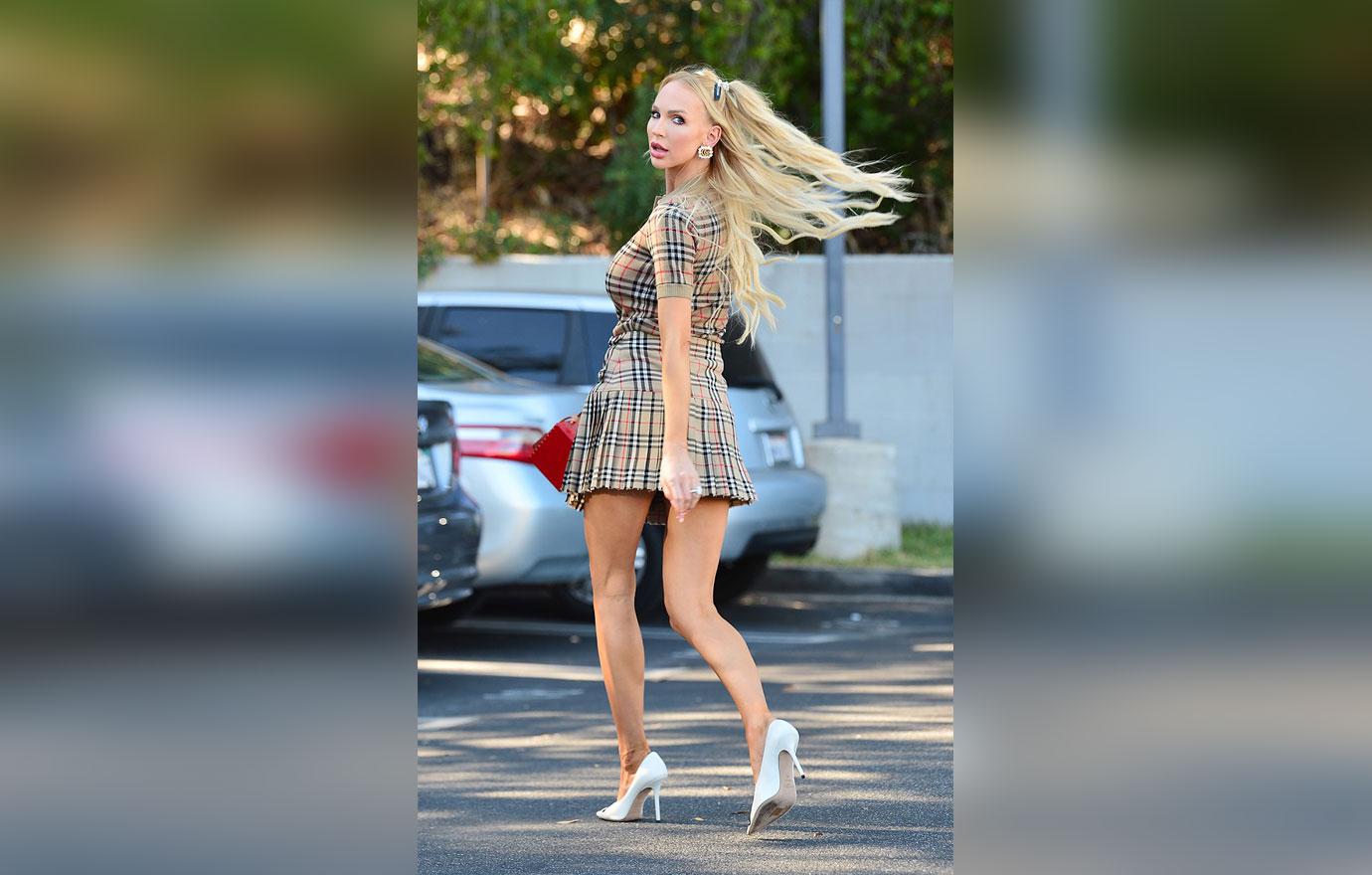 Nailed it! Quinn is such a natural in front of the camera, so it's no wonder the show was renewed for season 4 and 5.
"The show's obviously been doing really well. In August, it was in the top 10 most-watched shows on Netflix, so that's really exciting," she said.
Article continues below advertisement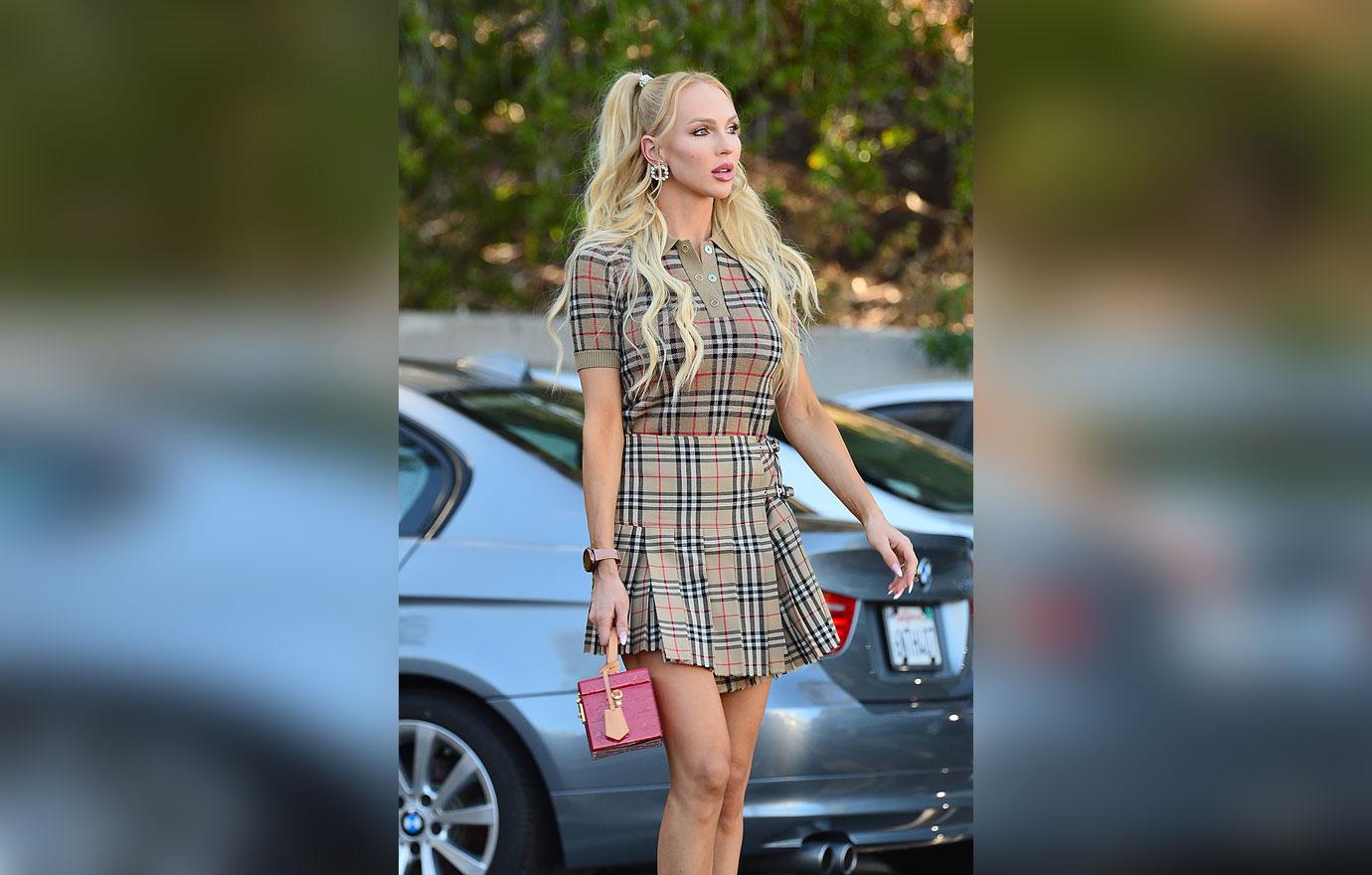 However, the mom-of-one may want to go solo at some point.
"But it would be great to film the next season and then do my own thing because I feel like I have a lot to share with the world outside of real estate and fighting with b***hes. Although don't get me wrong, I love it and I'm great at it," she quipped.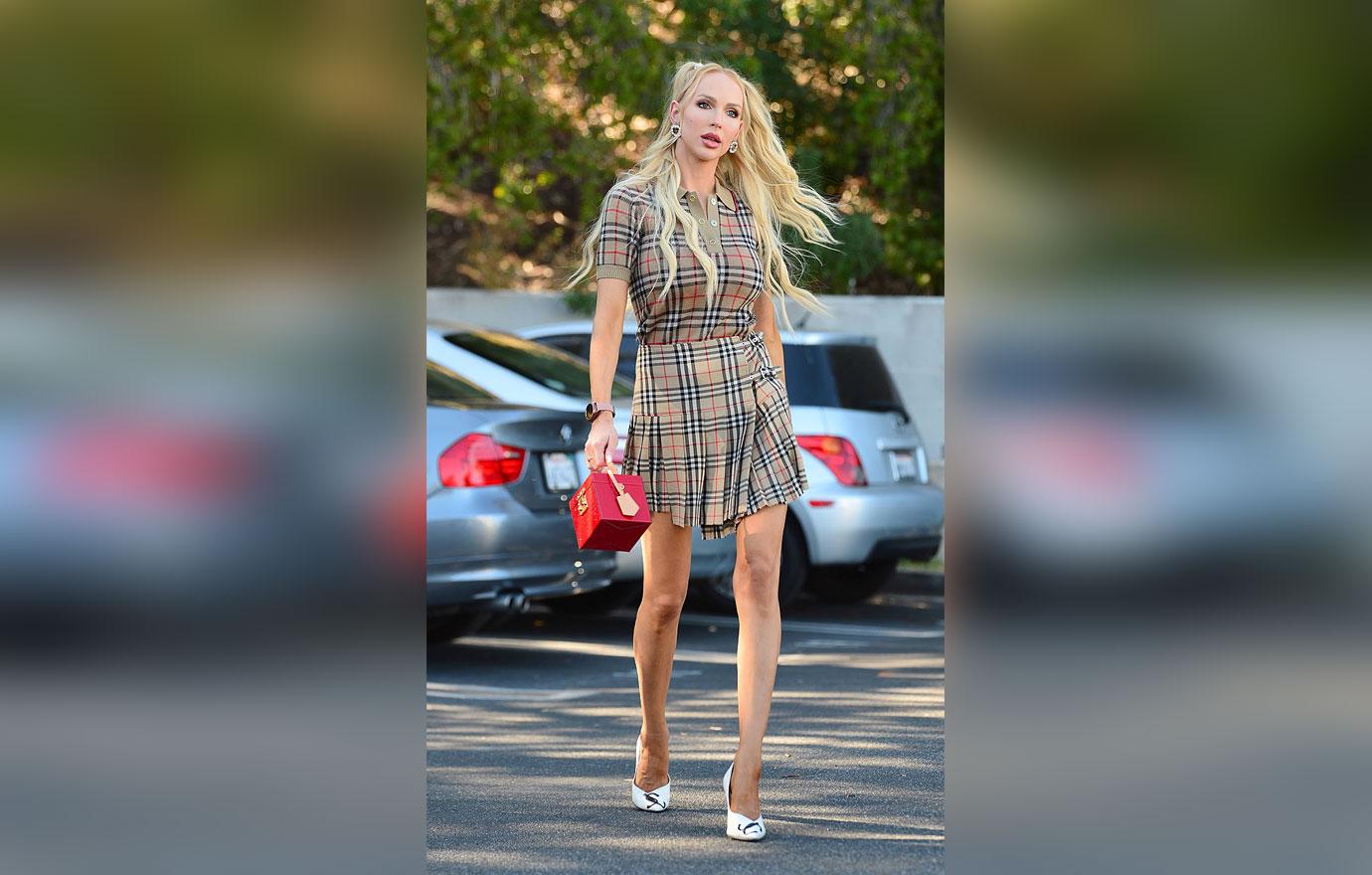 Quinn has made waves since the show started, and even though she may be the "villain" on the show, she knew she was destined for stardom.
"I feel like that's an important thing, to say it," she said. "It was something that I always believed in and always thought and always knew. I didn't know exactly what I wanted to do, but I just knew that I wanted to entertain people and make them laugh."