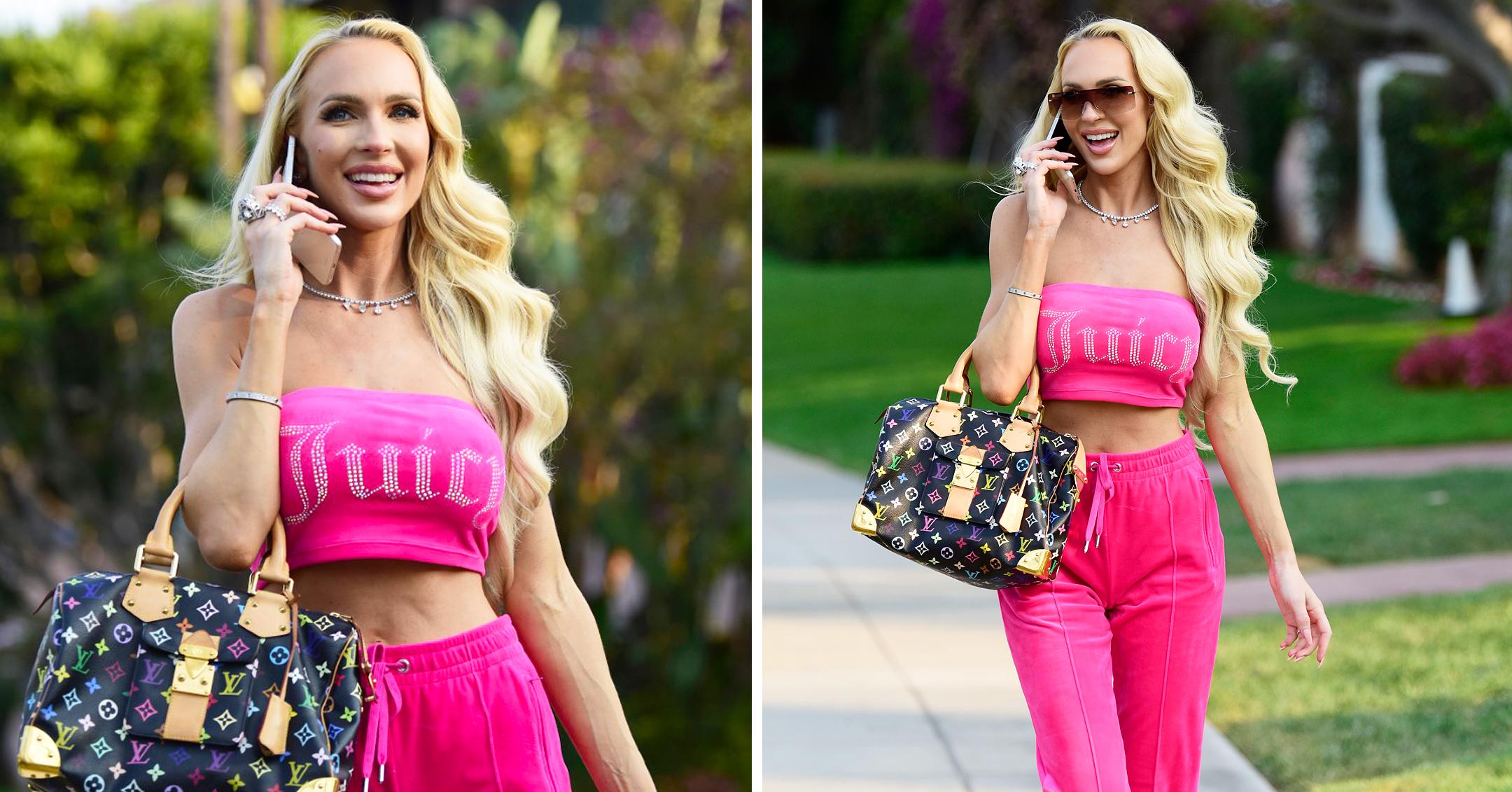 Christine Quinn Channels Her Inner Paris Hilton While Filming A Commercial In Beverly Hills — Pics
Is that Paris Hilton or Christine Quinn? The Selling Sunset star looked exactly like the socialite while filming a commercial in Beverly Hills, Calif., for Samsung's new phone, the Galaxy Z Fold 3.
Article continues below advertisement
On September 17, the Netflix lead donned a Juicy crop top and matching pants, which she paired with matching kitten heels and a Louis Vuitton purse.
Scroll through the gallery below to see Quinn strut her stuff!
Article continues below advertisement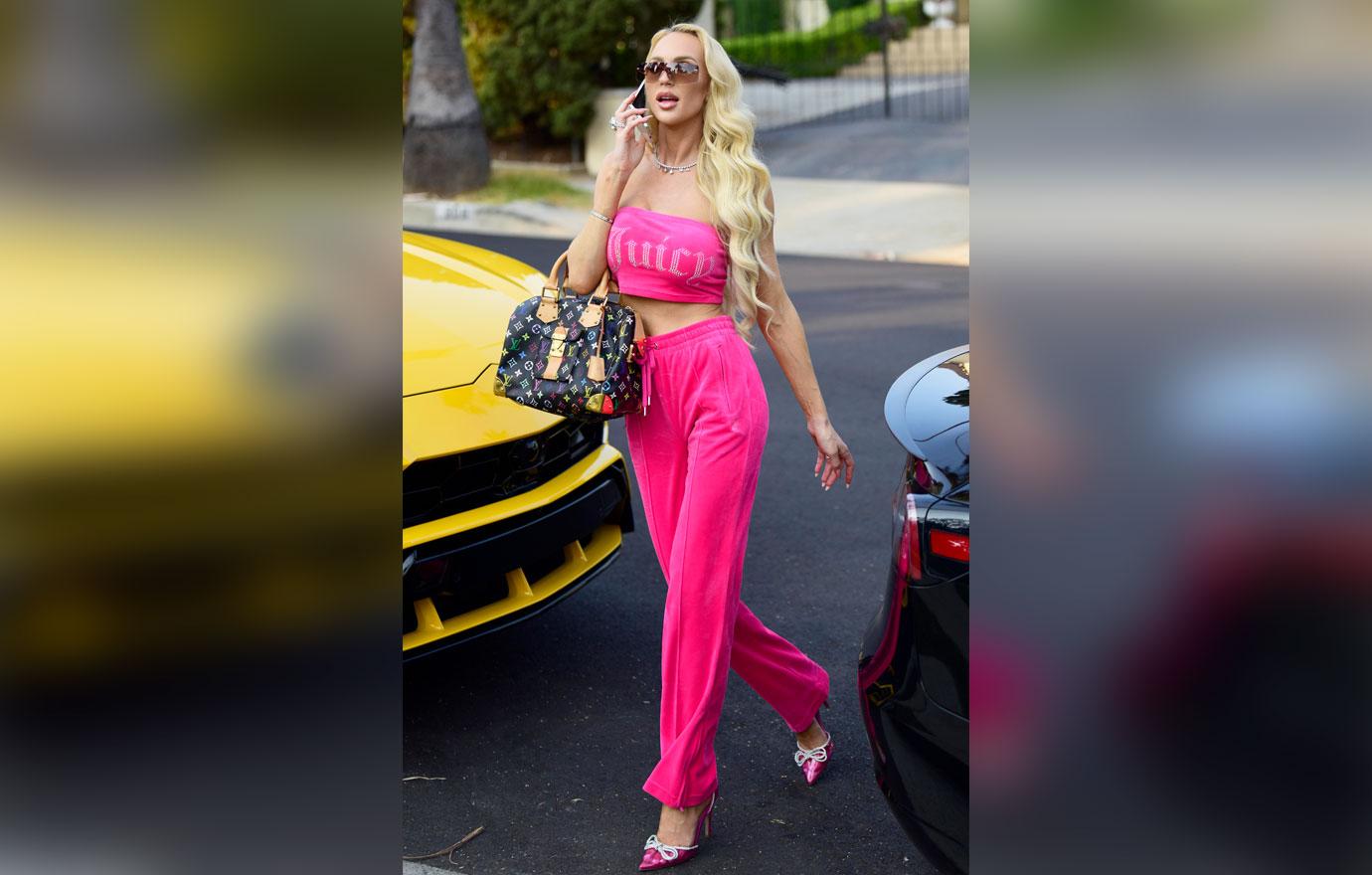 The blonde babe looked like she was working it for the camera!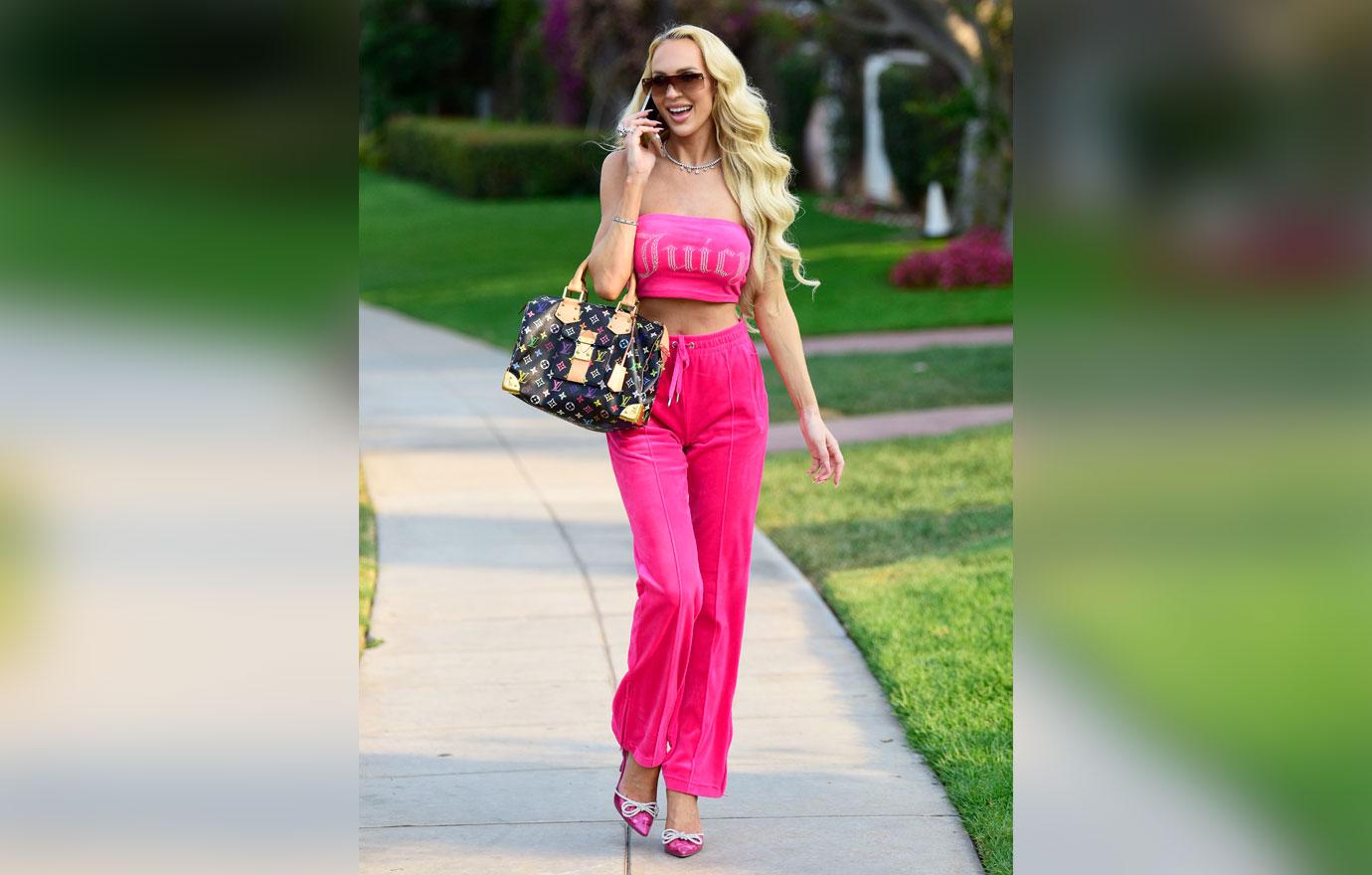 Quinn — who welcomed her son in May — recently made a splash at New York Fashion Week.
"Anyone else use to wish they were an Olsen twin living in NYC? @iroparis," she captioned a photo.
Of course, people loved her many outfits, which she wore to the shows and events. One person wrote, "Always on point🔥🔥🔥," while another added, "Queen of New York 👑."
"Shoes really make a look. And if I'm wearing an athletic outfit, I can dress it up and feel like a million dollars, just by putting on a pair of heels or boots," she said. "For me it's a problem, but it's a good problem to have."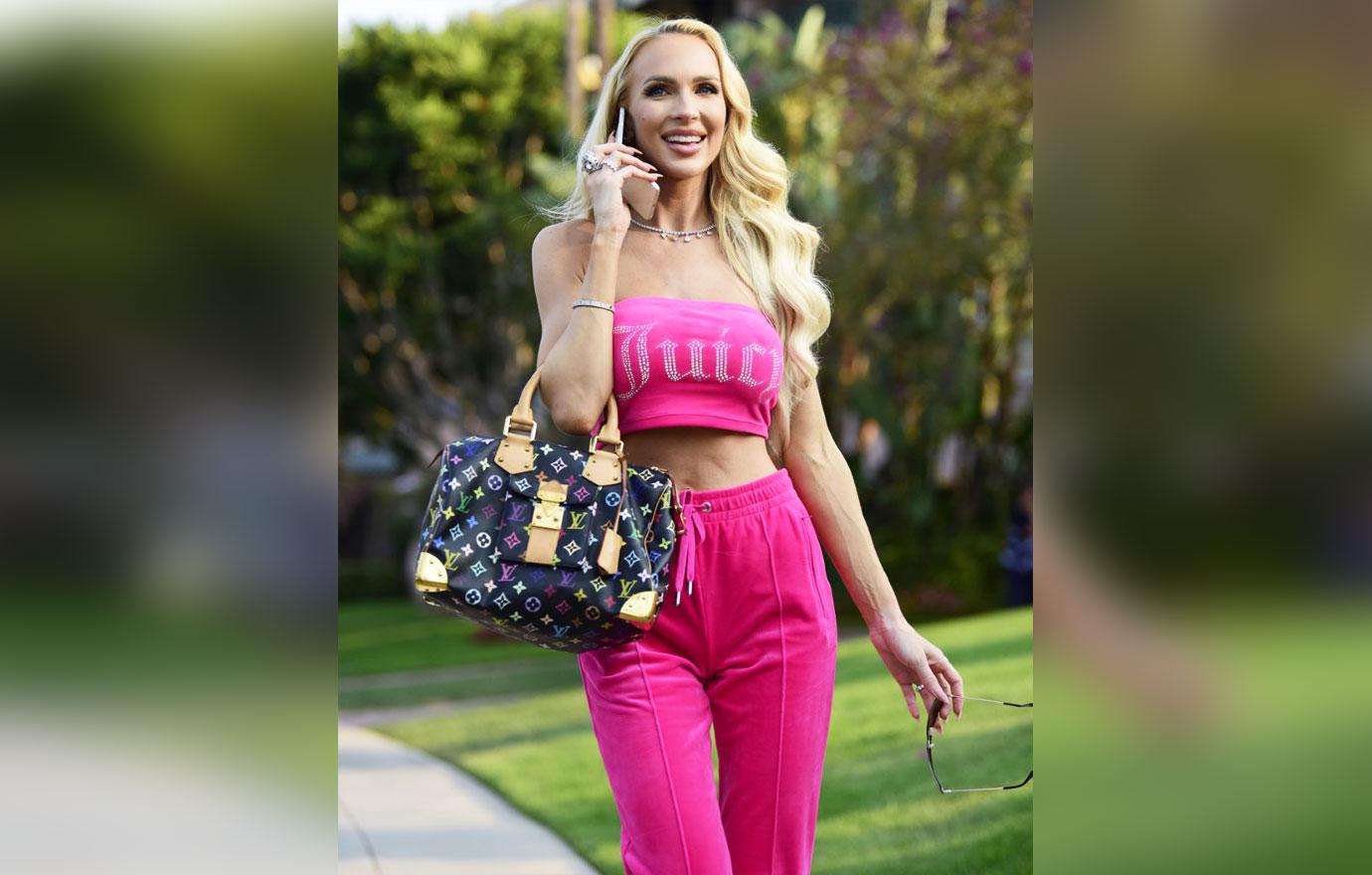 Though she's a successful realtor and reality star now, her life was much different when she was younger.
"When I was a teenager, my parents couldn't afford any clothes growing up, so I was always given my sister's clothes. I would go and make crop tops out of sweatshirts, and I would make my clothes tighter," she recalled. "Even though my clothes were from Kmart or Walmart, I was still having fun with making it look like it was always really cool and different. My style was always over-the-top in school. I would get in trouble so many times for wearing short skirts and crop tops."
Since Quinn is so fashion savvy, she is hoping to expand her horizons.
"I definitely am working on a line. I wanted to start with fun, fashion-forward athleisure because of the times we're in right now," she said. "Then I can develop it and amp it up from there."