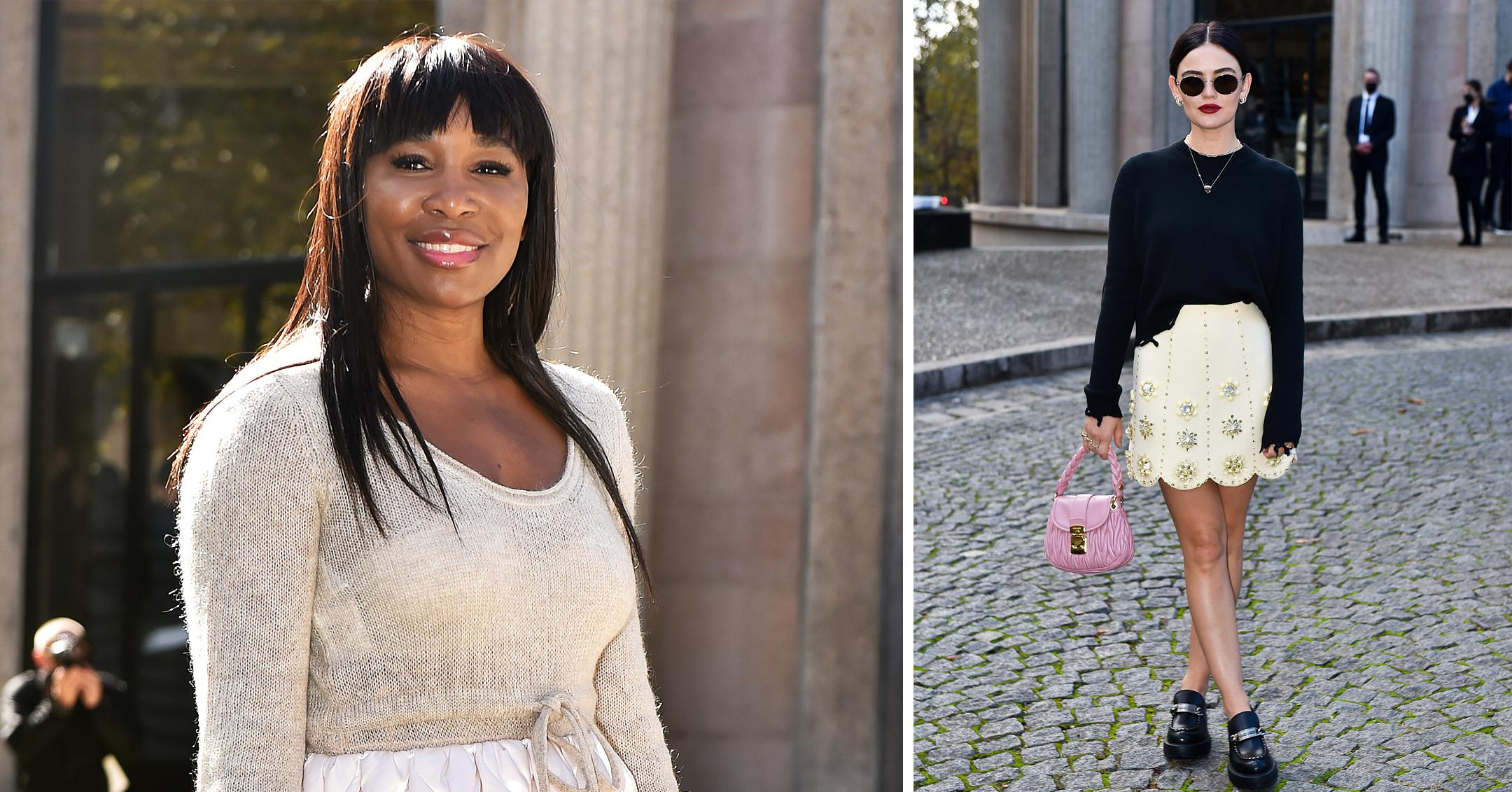 Venus Williams & Lucy Hale Wear The Perfect Daytime Outfits At The Miu Miu Show In Paris: Pics
Another day, another Paris Fashion Week event! On October 5, several celebrities attended the Mui Mui show, where the brand showed off their latest collection that paid tribute to the Y2K era with low-cut miniskirts, bleached sweaters and knee-high socks.
Article continues below advertisement
Highsnobiety also revealed that the show acted as the debut of the brand's new footwear collab, the Miu Miu x New Balance 574. The shoe features raw-edged paneling, giving the classic sneaker a bit of an edge.
Scroll to see which stars came out to the bash.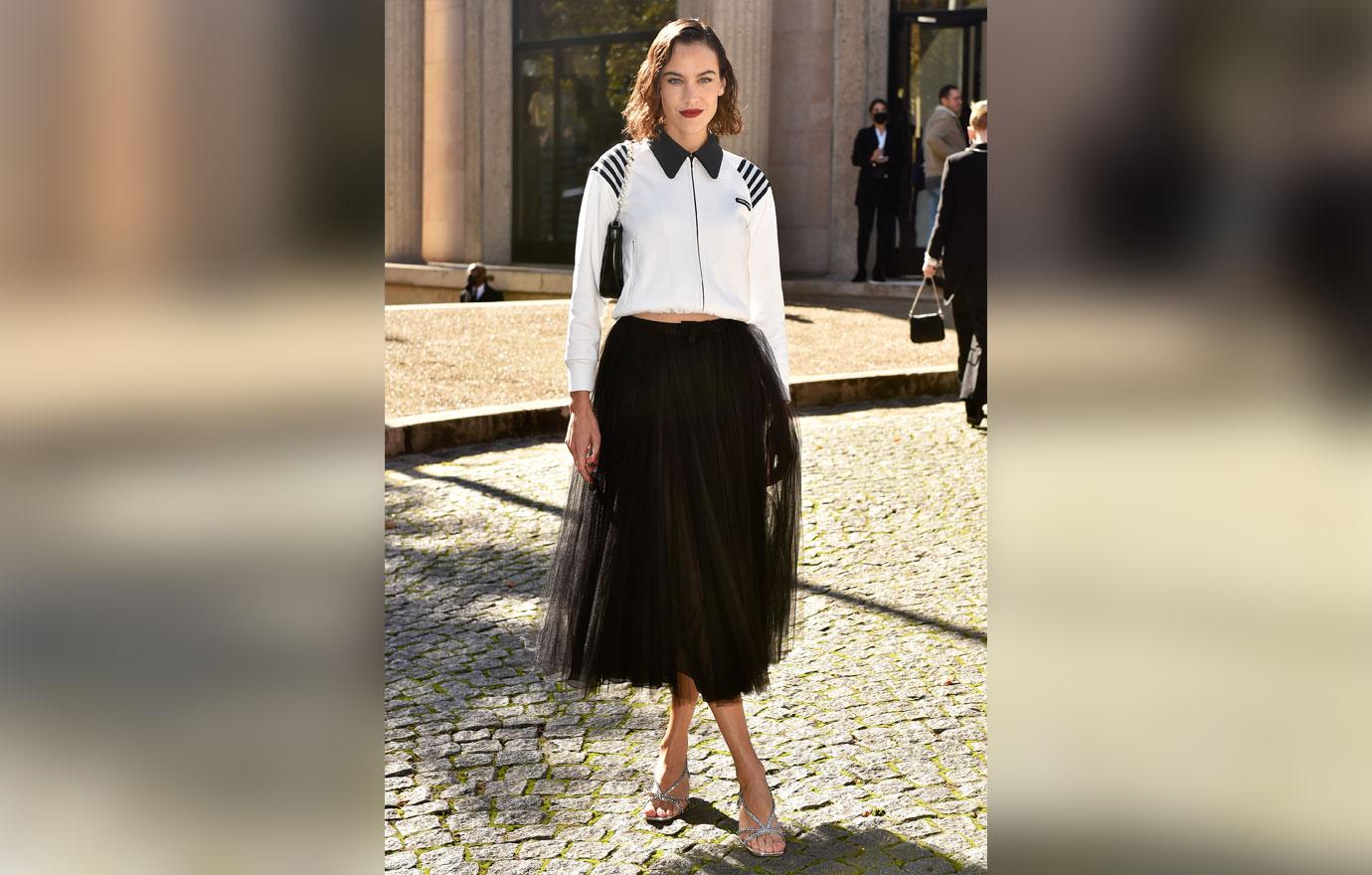 Fashion guru Alexa Chung combined sporty and girly by pairing a white and black tracksuit jacket with a black tulle skirt and silver sandals.
"Bravo Mrs P for always doing the coolest version of the future," she said of designer Miuccia Prada's new collection.
Article continues below advertisement
This summer, Chung debuted her own collection with Mulberry.
"Mulberry has always been a brand that's very close to my heart," she said of the bag she created, The Alexa. "The Alexa represents a moment in my life that I'm extraordinarily proud of and feel really lucky to have experienced. It's nostalgic and sentimental and sweet and joyful."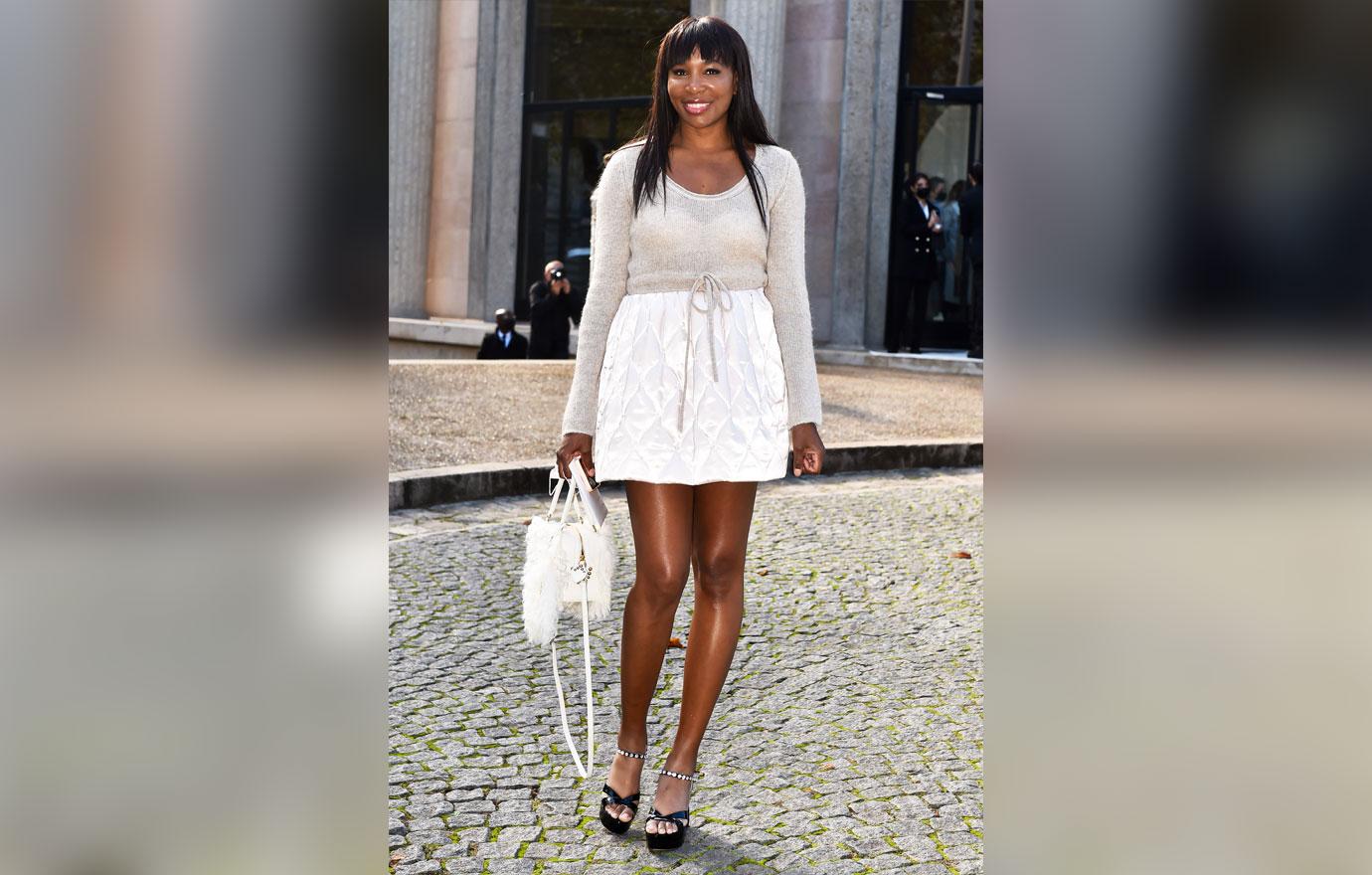 She cleans up well! Tennis superstar Venus Williams looked gorgeous in a long-sleeved shirt and white skirt. The athlete let her hair down and carried a white feathery purse, wearing black sandals on her feet.
Article continues below advertisement
The star just dipped into the world of fashion herself, releasing EleVen.
"I wanted to build an activewear brand that blended fashion and function. As an athlete, I've learned how things need to perform and move to handle any workout, no matter the intensity," she told Who What Wear. "As a designer, I knew I wanted to create a line that reflected my approach to style: pops of color, fun prints, and unique designs."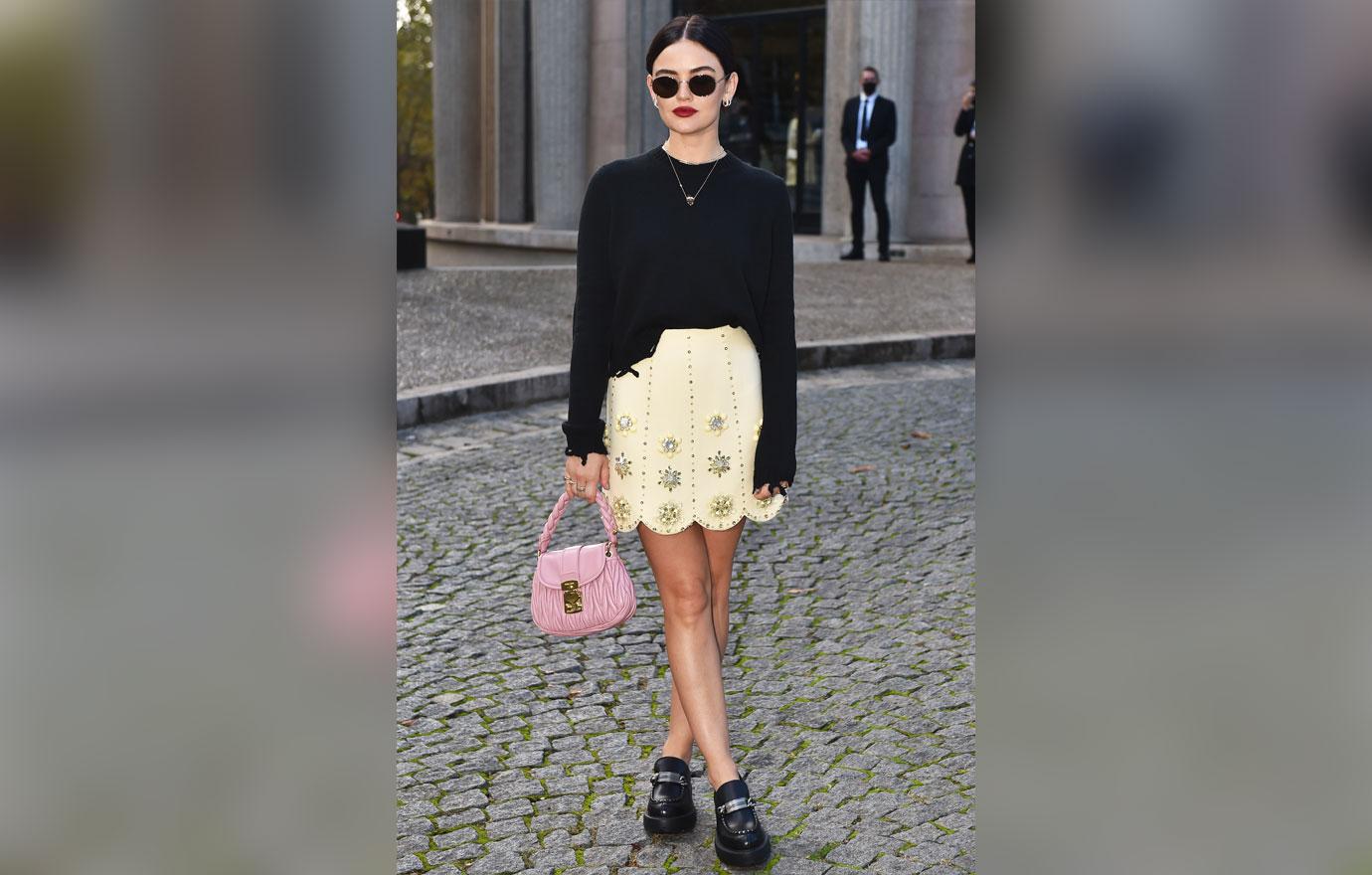 Pretty Little Liars star Lucy Hale had "a lovely Parisian rainy morning" checking out the show, where she wore a black sweater and a cream skirt that was adorned with flower decorations and had a scalloped hem.
She accessorized with some jewelry, a small pink purse, round-frame sunglasses and a chunky pair of black loafers.