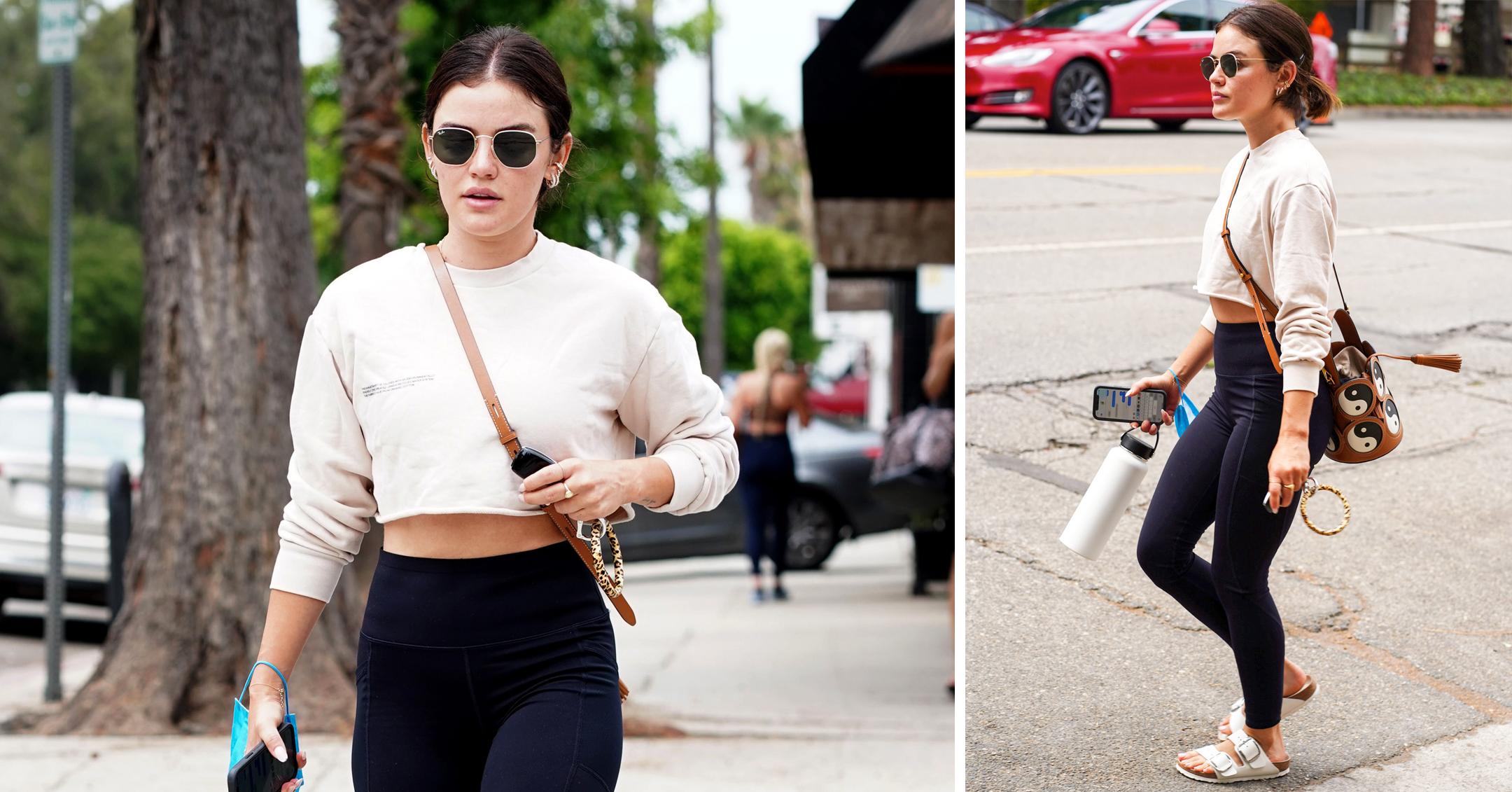 Lucy Hale's Simple Athleisure Outfit Is About To Become Our New Go-To Uniform — Pics
While Lucy Hale's titular character in Katy Keene was all about unique, high-end fashion, the actress is just like the rest of us, and has no problem sporting a basic pair of leggings while out and about.
Check out photos of the star shopping in Los Angeles on August 19 below.
Article continues below advertisement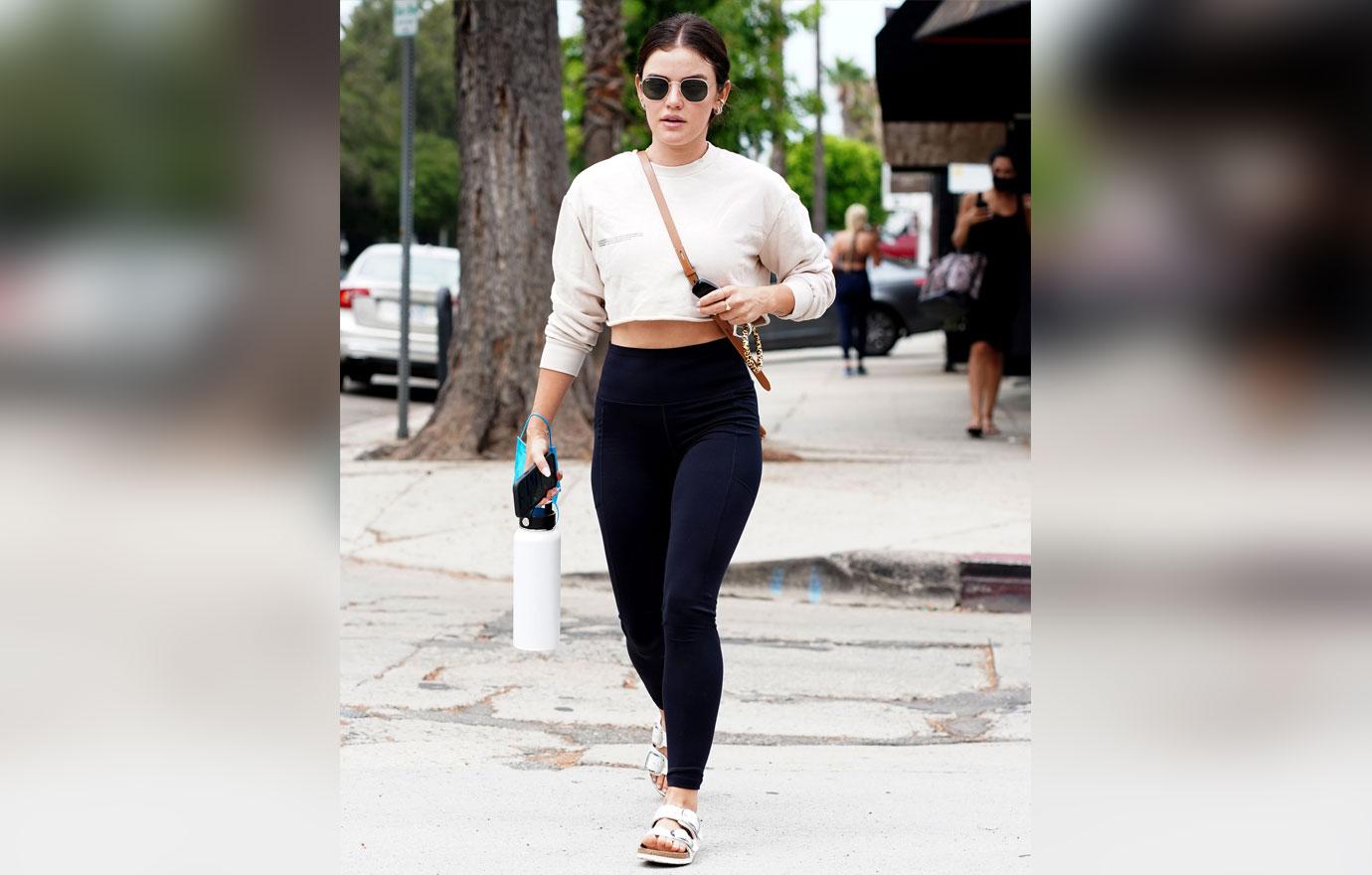 While stopping in at a few stores, the star wore black leggings, a white cropped sweater and a white pair of Birkenstock sandals, stashing her stuff in a tan crossbody bag.
"I love pink, but I don't wear a lot of it," the Privileged actress admitted to InStyle of her wardrobe choices. "I'm way more casual, way more laidback, and I probably never wear heels."
Article continues below advertisement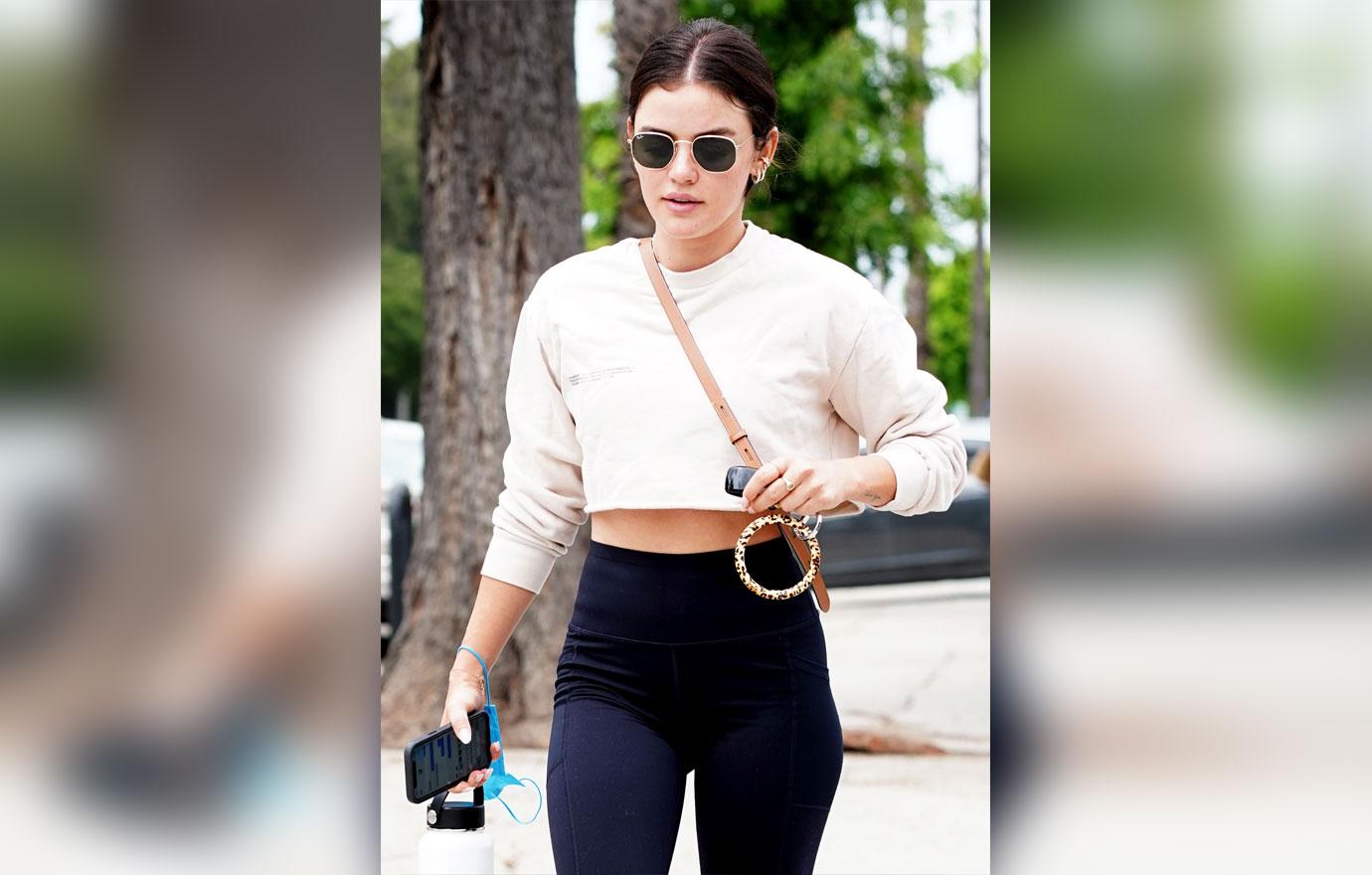 Hale held her face mask, reusable water bottle and iPhone in one hand while carrying a large animal-print keychain in the other.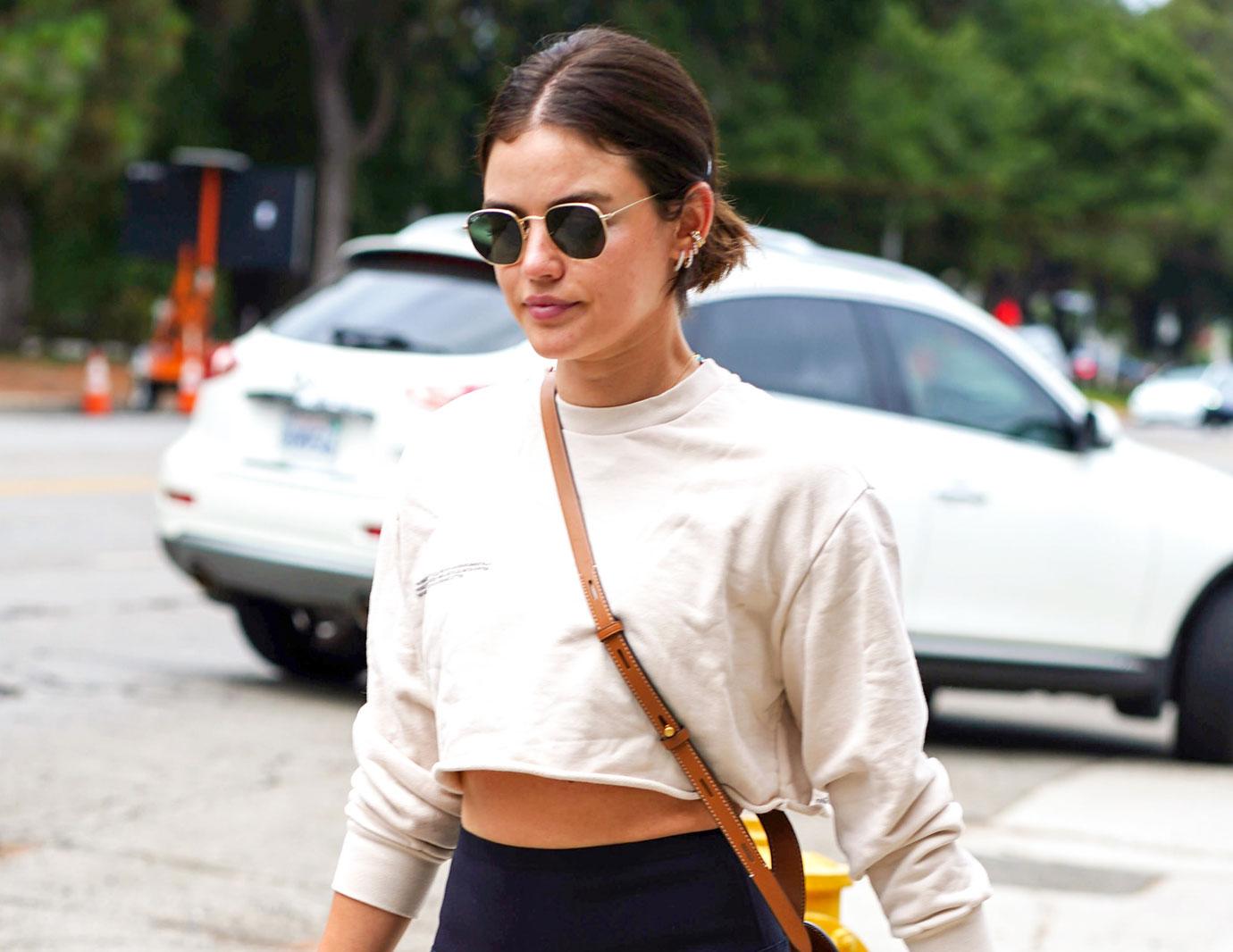 Article continues below advertisement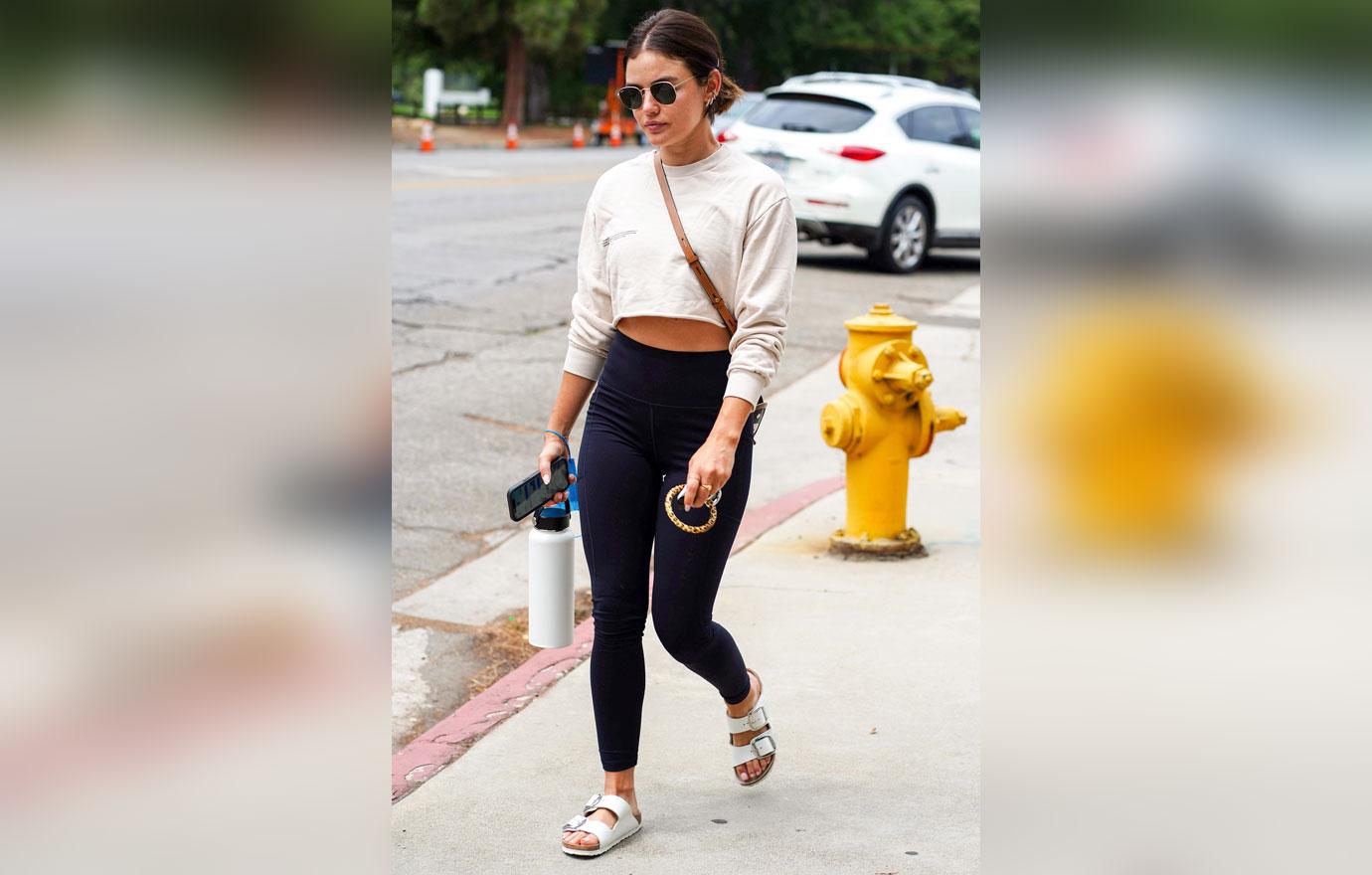 The brunette babe is excited for viewers to tune into the November premiere of her new AMC+ miniseries, Ragdoll.
"I'm the first girl to listen any true crime podcast or to watch any of the crime shows," she noted of why she took on the role in the six-part thriller, in which she investigates a case involving a gruesome serial killer.
"When you're a part of something like Pretty Little Liars or Katy Keene, people definitely want to keep you in that box and I'm very grateful for those opportunities," she explained of switching genres. "But, I made the conscious decision that after Katy Keene got canceled I knew that the next job I did really had to creatively excite me."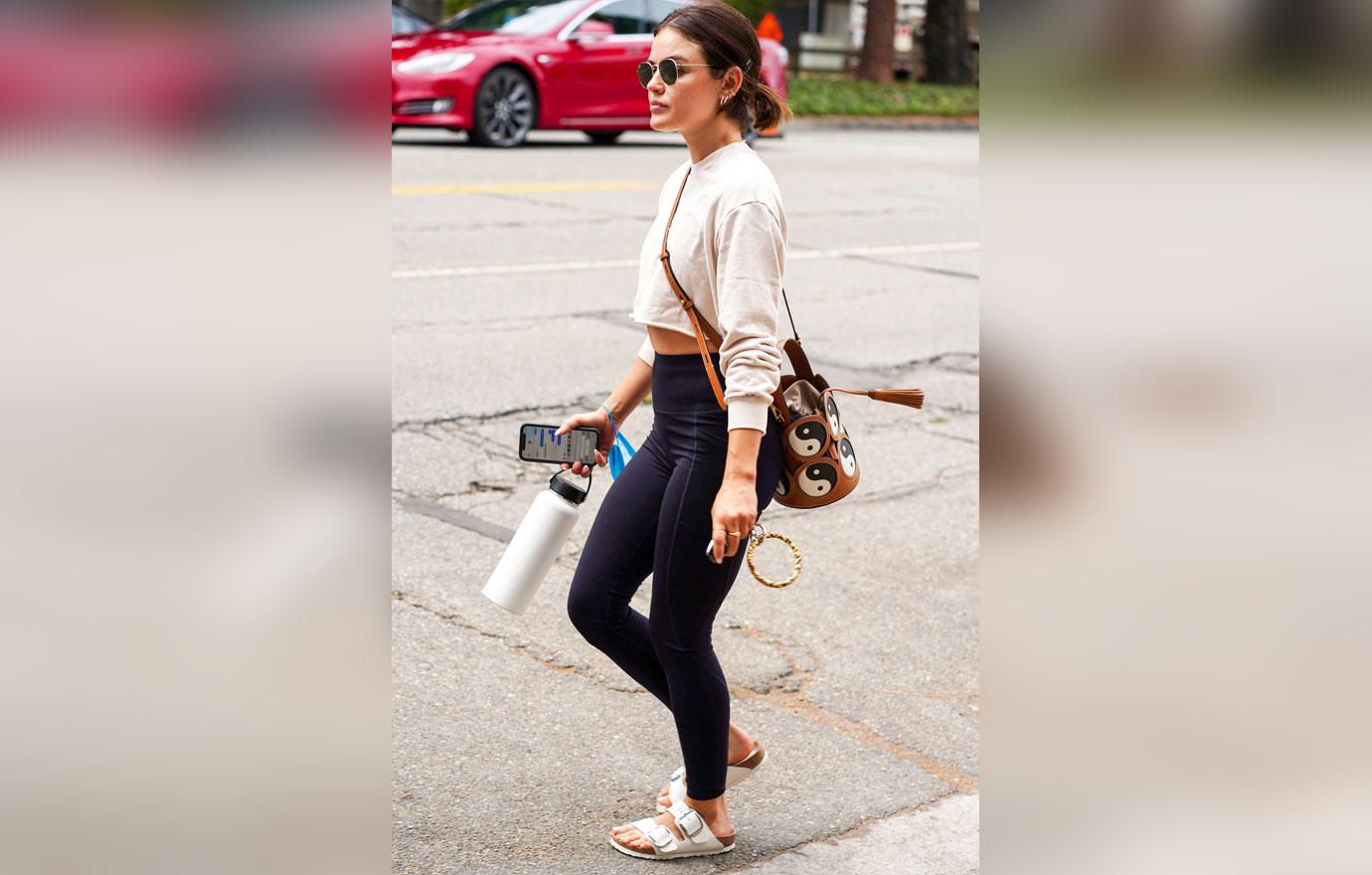 The Almay ambassador, 32, has struggled with confidence in the past, but she's since come into her own.
"In my early twenties, late teens, oh my god — I was just so hard on myself. The way I looked, how much I weighed, the food I was eating, my skin, anything. And I think that's normal. But it is nice to be of an age where I'm accepting of the body I'm in, and I'm accepting of myself, and I love myself, you know?" she shared. "Like, it takes a while to get to this point where you're like, 'Oh my god — I actually like who I am.'"