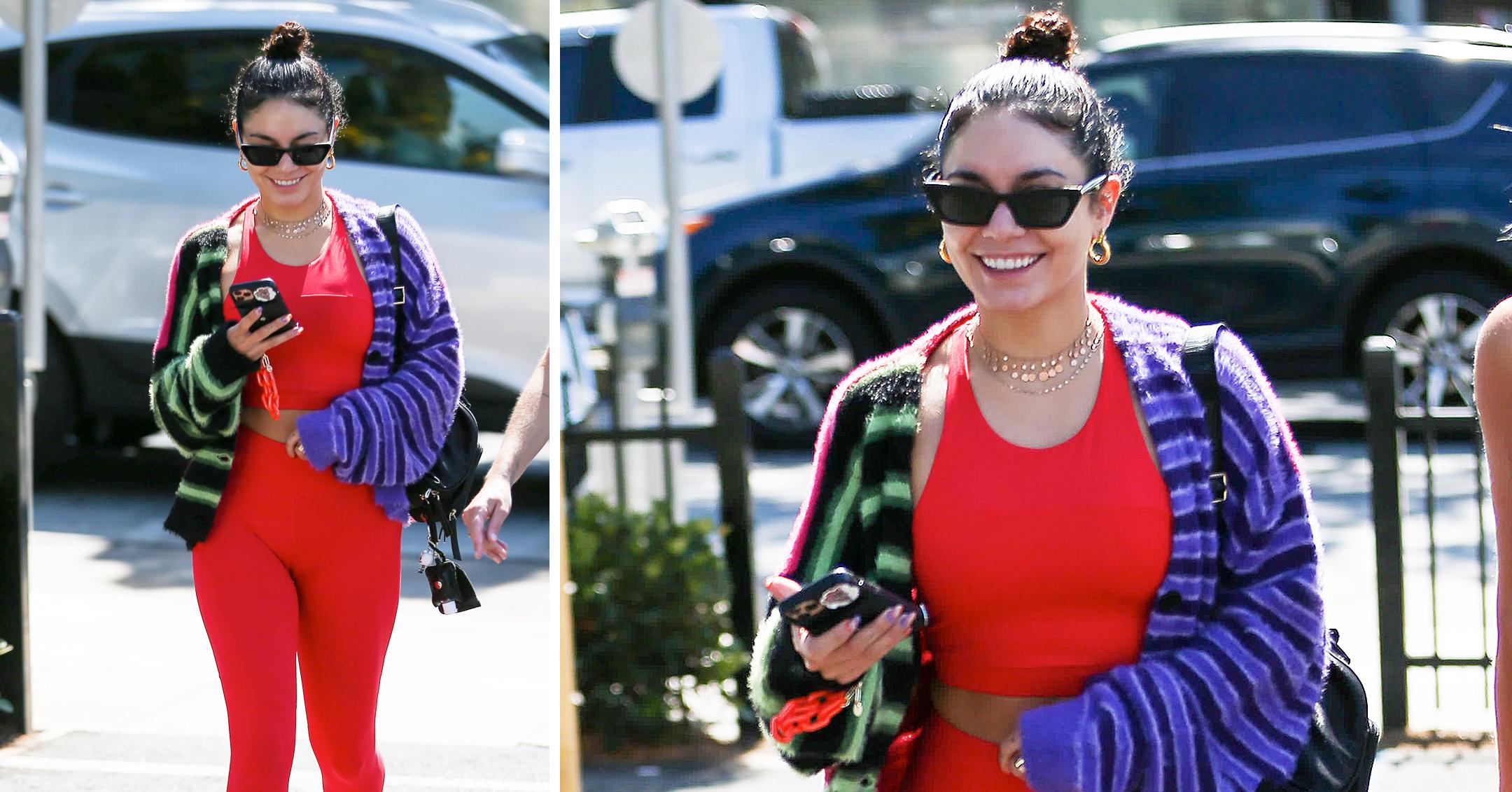 Scarlet Fever! Vanessa Hudgens Tops Her Vibrant Red Athleisure Set With A Colorful, Striped Cardigan — Photos
It was hard to miss Vanessa Hudgens when she stepped out in Los Angeles, Calif., on June 23, as the actress was sporting a multicolor cardigan and bright athleisure wear as she took a walk with her gal pal, singer GG Magree.
While it's unclear if the two were heading to the gym together, the "Come Back to Me" singer does gravitate toward group workouts.
Article continues below advertisement
"I'm the type of person that needs to be in a class," she shared with POPSUGAR. "I need someone telling me what to do, and I love being in a group environment because I'm very competitive, so it pushes me to work harder than I would if I was by myself."
Scroll down to see her workout-ready look.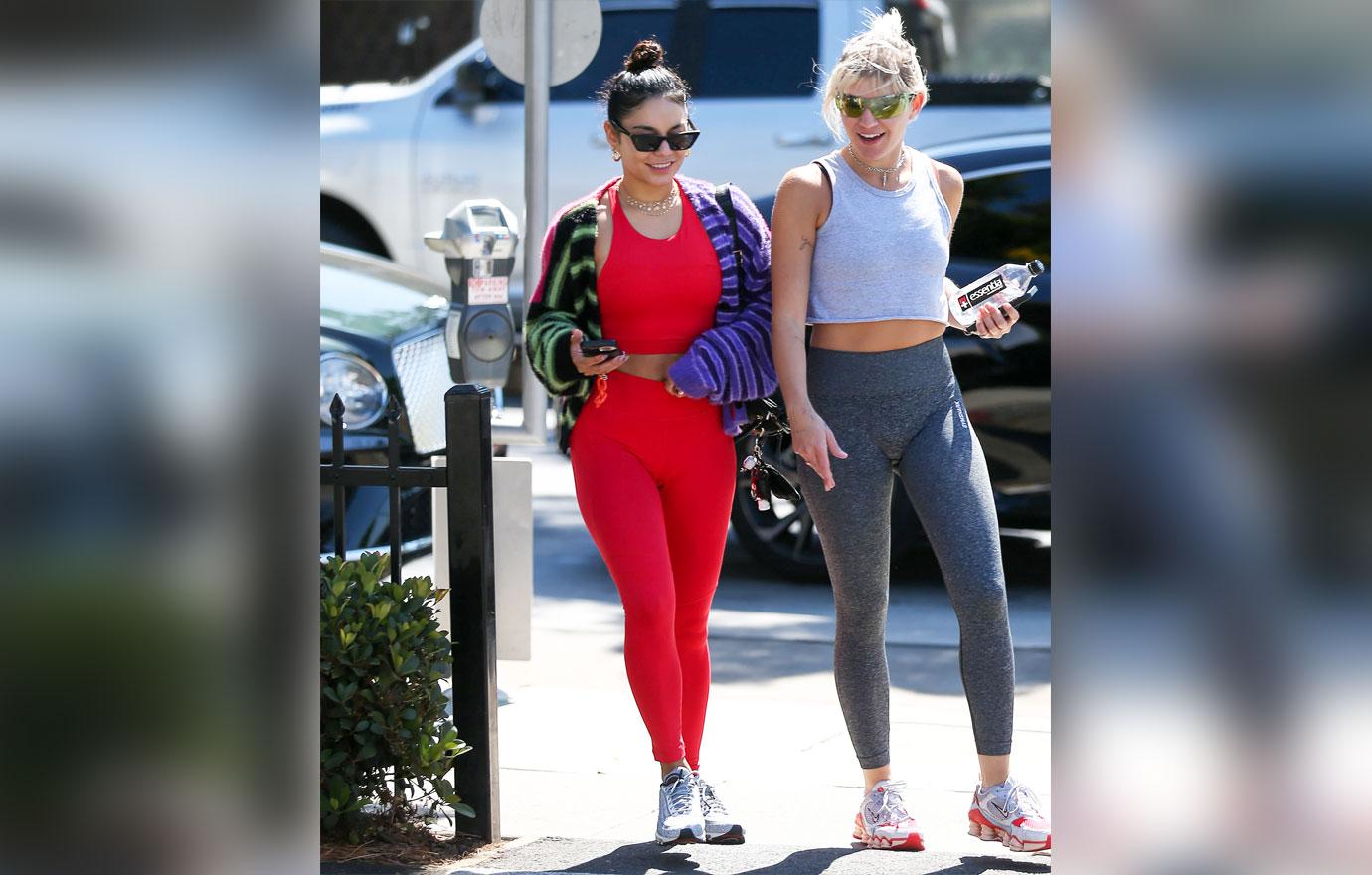 Sneaker night! The duo looked ready to break a sweat, as they both donned crop tanks, leggings and athletic shoes. To top off her look, Hudgens added a fun and colorful striped sweater that featured mismatching sleeves.
Article continues below advertisement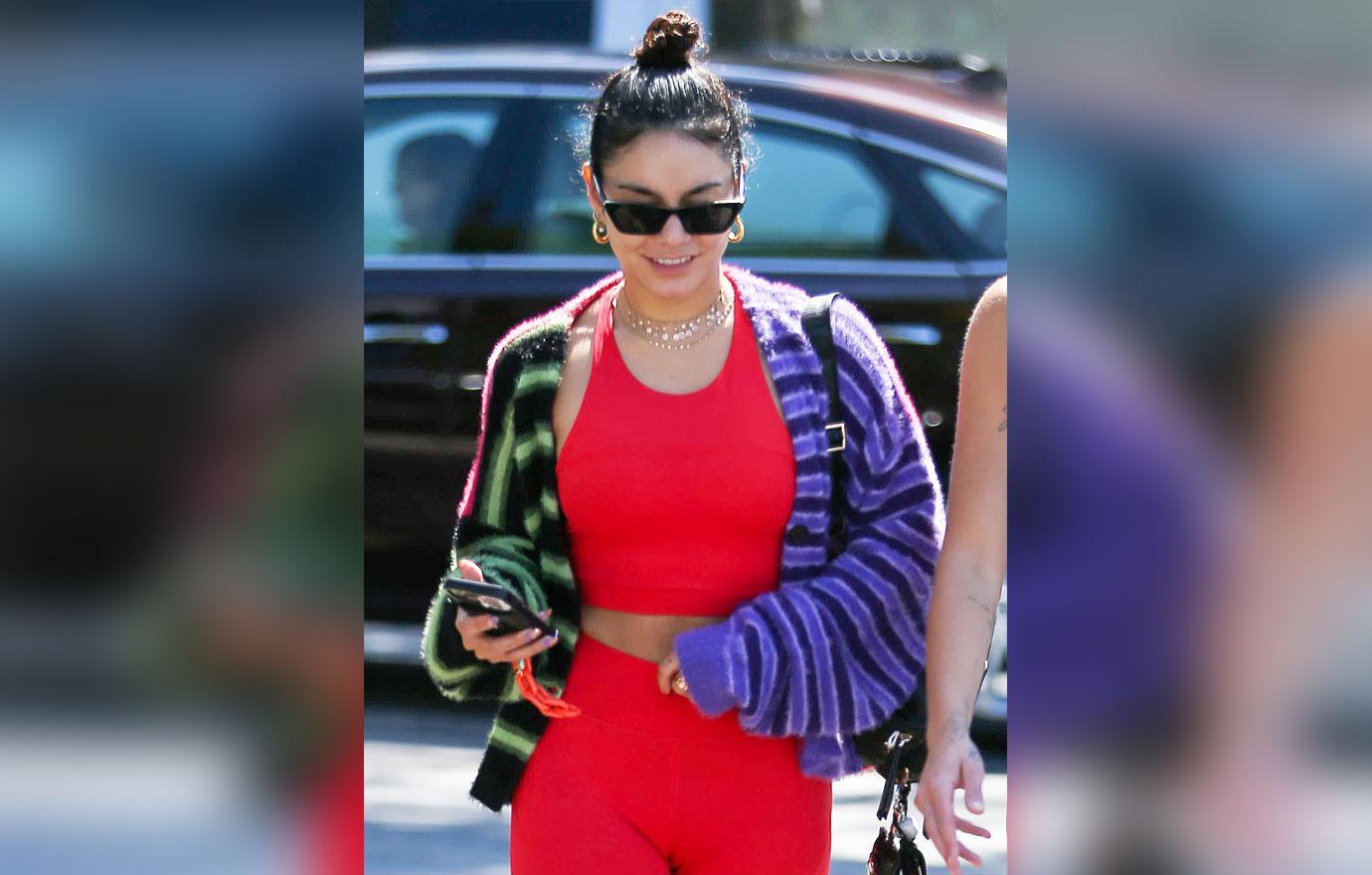 The High School Musical star also rocked a pair of sunnies, black bag, gold hoop earrings and a layered necklace.
Now that she's no longer a teen, the actress has noticed some changes in her complexion, which is why she and singer Madison Beer just launched a skincare line, Know Beauty.
"Once I hit 30 and started seeing things on my skin that weren't there in my 20s, I definitely wanted to prioritize skin care," she told Allure. "I [also] wanted to know I am putting the right things on my skin that are going to save it for as long as possible."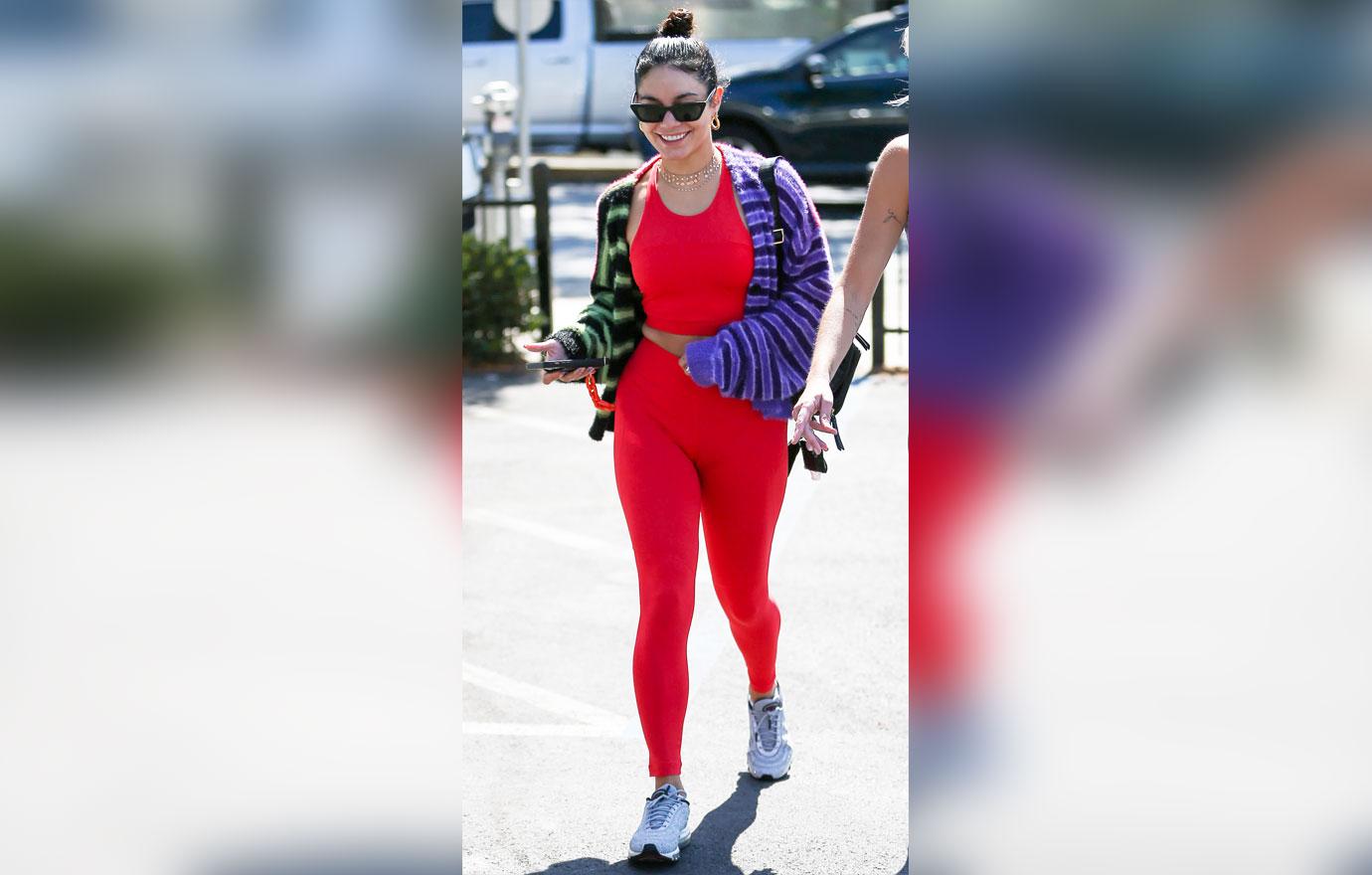 The brunette beauty has good reason to smile these days! Aside from starring in Lin-Manuel Miranda's upcoming directorial debut, Tick, Tick...Boom!, Hudgens is head over heels for her boyfriend, MLB player Cole Tucker.
While on The Drew Barrymore Show, Hudgens revealed she and the athlete first crossed paths when they were on a group meditational Zoom together. "If I want something or someone, I'm going after them. I fully just slid into his DMs and was like, 'Hey, it was nice to meet you,'" she shared. "So I think there is no shame in making the first move."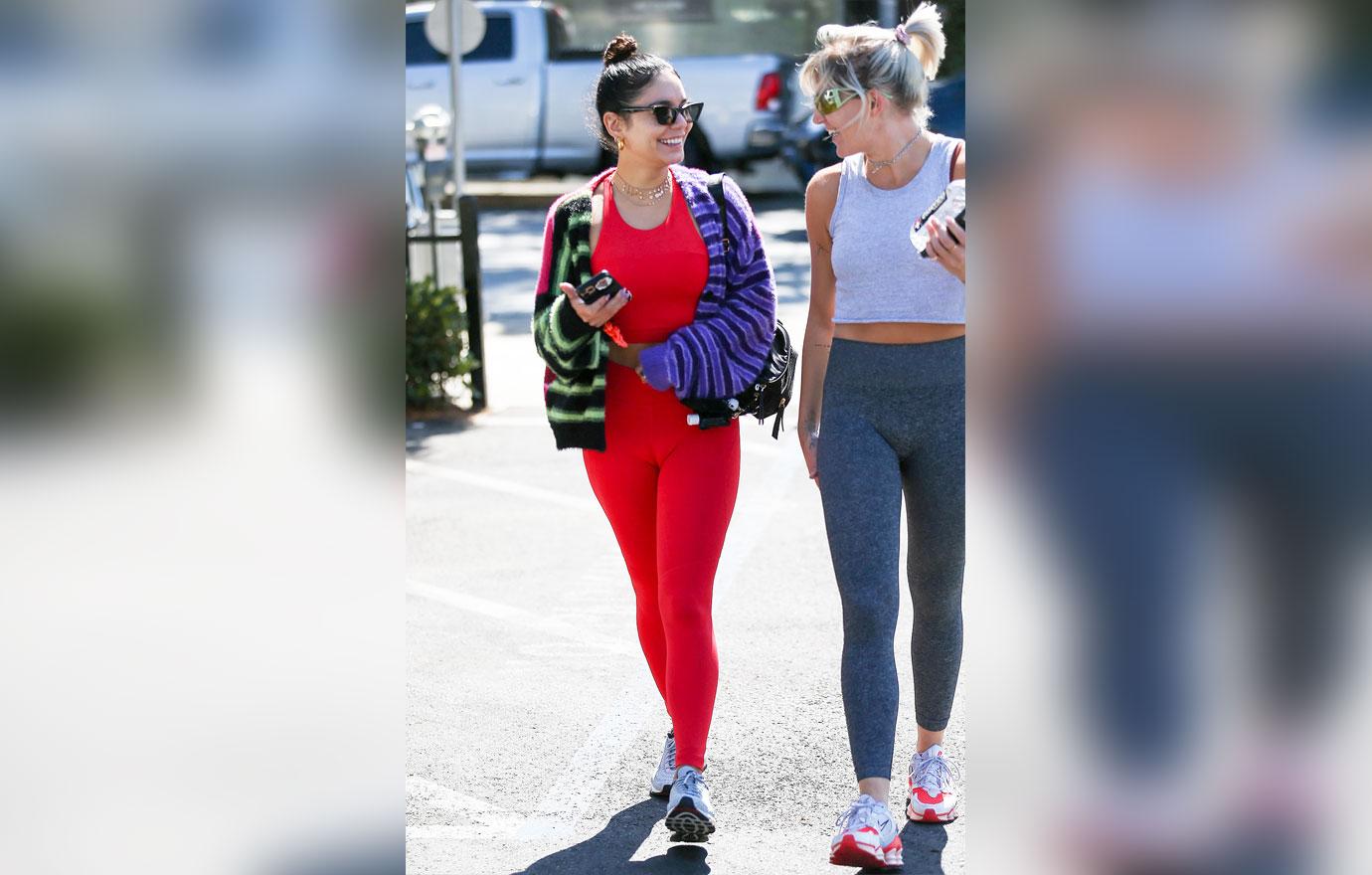 "He's just kind of perfect for me. I am [happy]. I really am," the Grease: Live star gushed to Entertainment Tonight of her man. "I think that it's also so important to stay grateful for everything that you have in life. I've been making that a priority, and I feel like it's just been making magic happen all the more."