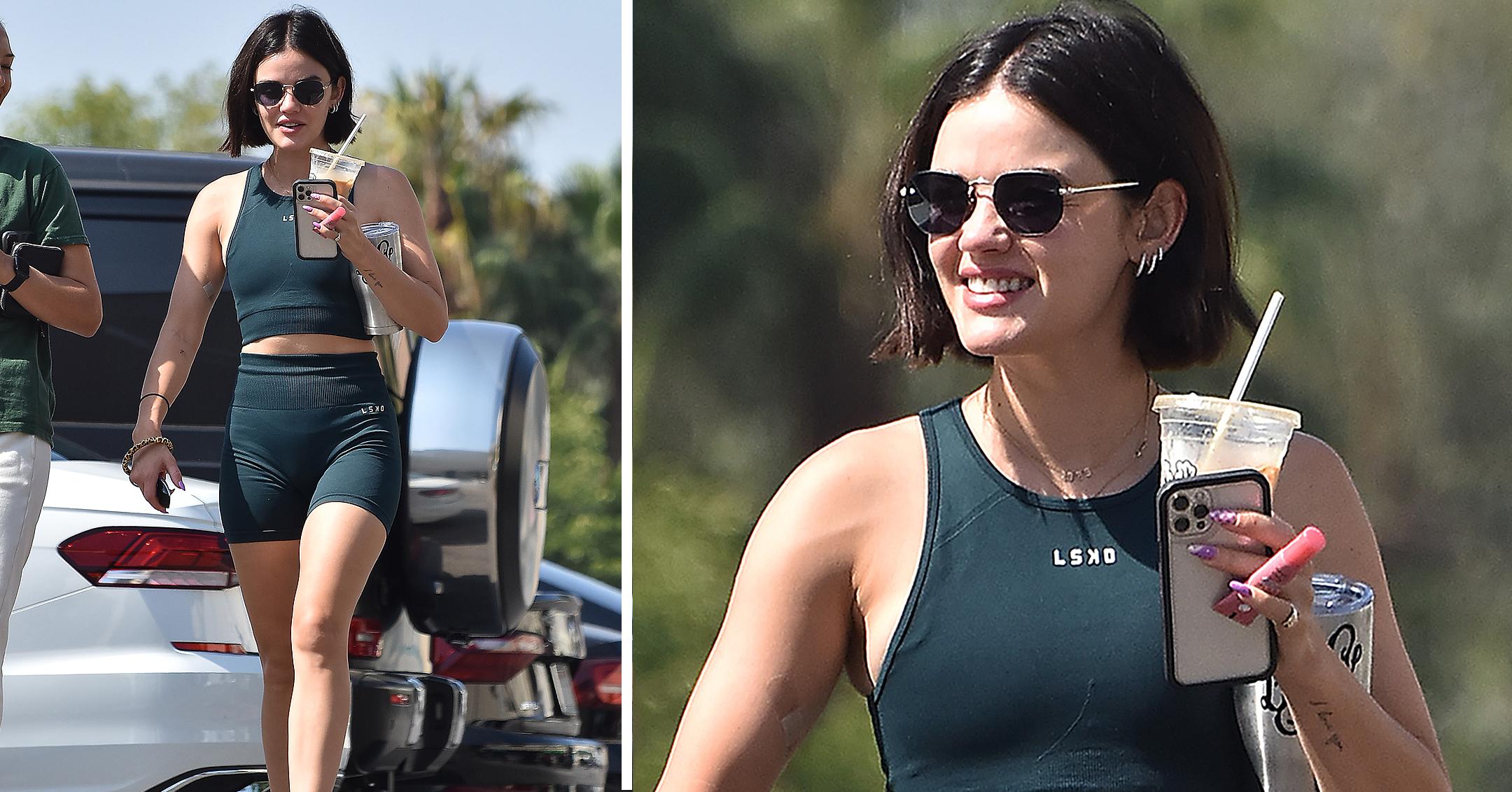 Lucy Hale's Athleisure Outfit Is Ideal For Going To The Gym Or Running Errands — See Pics!
Article continues below advertisement
The actress sported a green sports bra and matching biker shorts for her outing — and it looked like she certainly had her hands full!
Article continues below advertisement
Scroll through the gallery below to see Hale's cute outfit!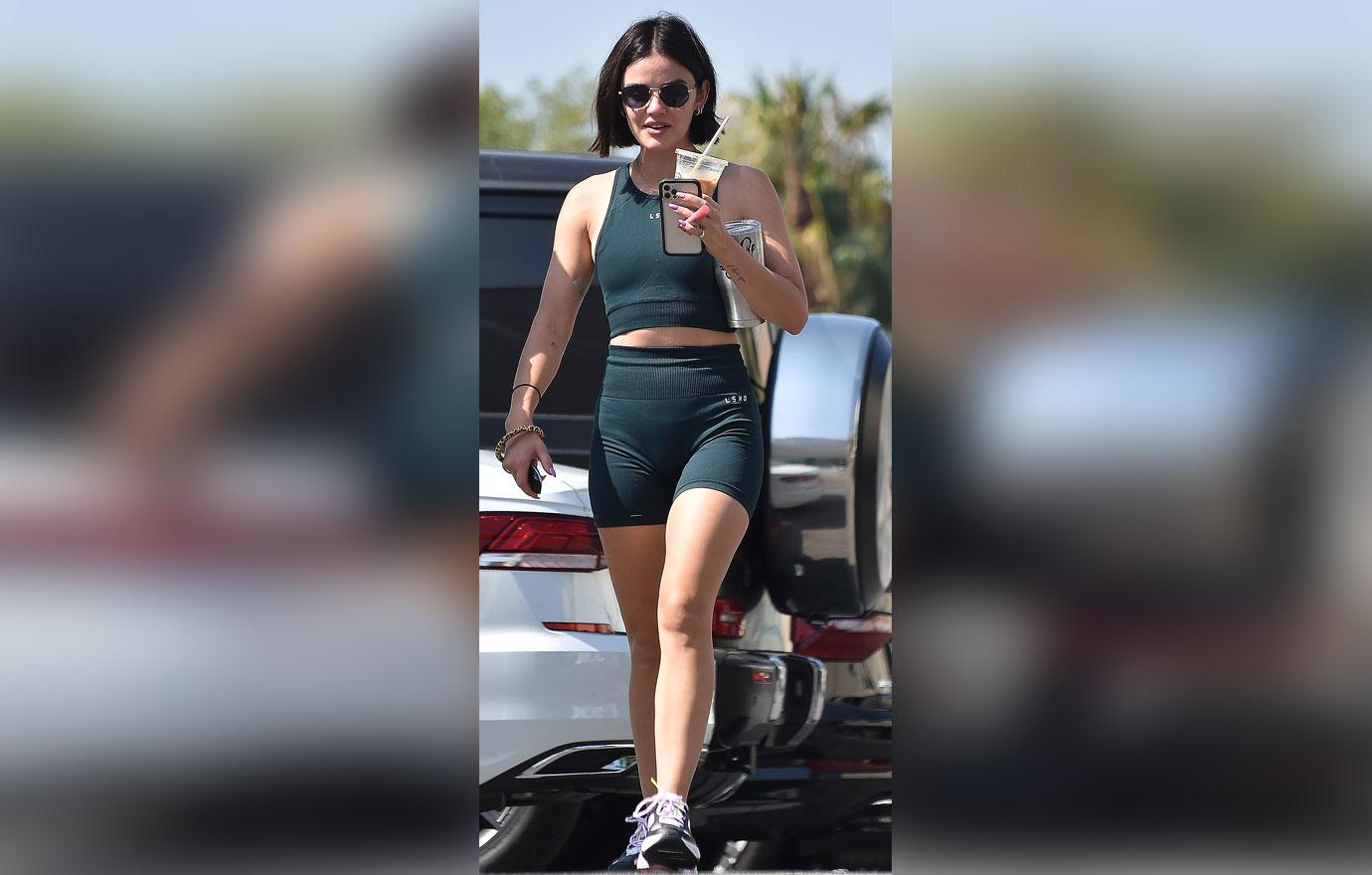 The brunette beauty was carrying her cellphone, a beverage and a coffee cup during her walk.
Hale frequently posts her cute gym outfits on social media, and she recently revealed that she is much more comfortable with her physique these days.
"Our bodies are so amazing and resilient, and we don't give them enough credit. I spent much of my teen years and early 20s not loving my body and not being good to it," she told SHAPE magazine.
Article continues below advertisement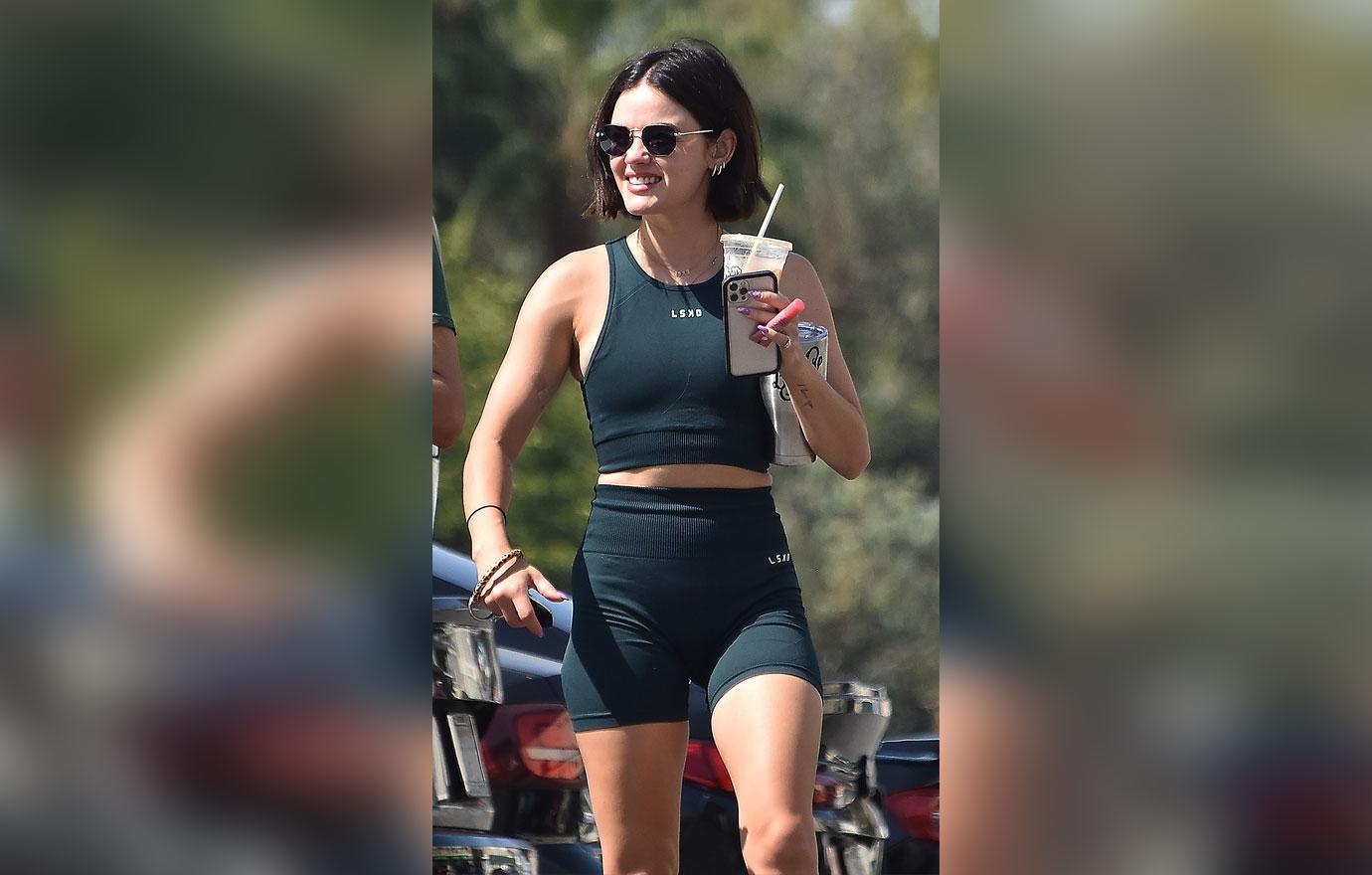 "I've developed more confidence because I realize I'm more than the way I look. One day, I was like, Wait, I'm a good person. I work really hard. I've been given gifts. I'm smart. I can have good conversations. My idea of beauty is different now. Feeling strong, feeling confident — nothing is better," she continued.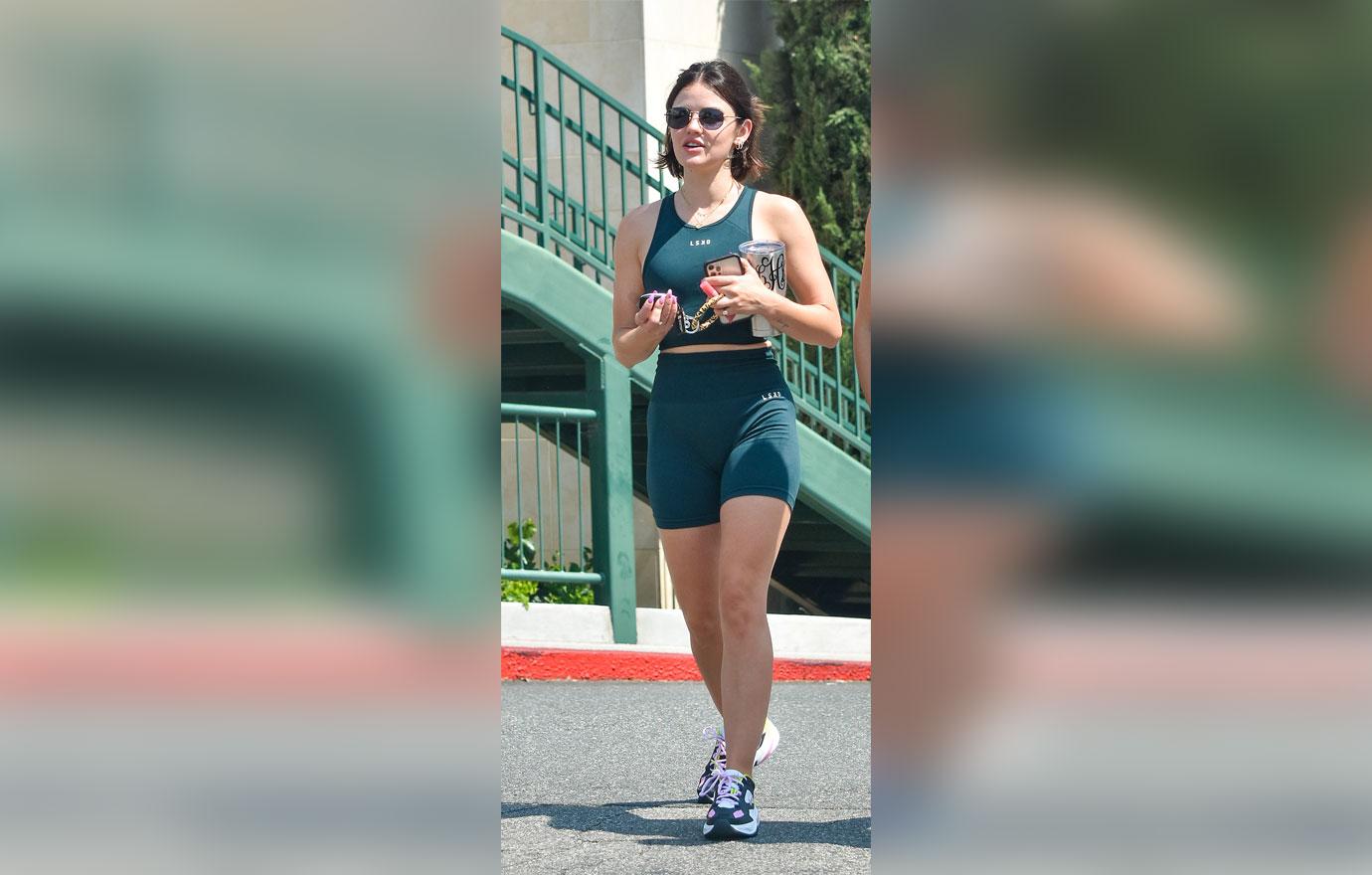 These days, the Pretty Little Liars alum makes sure to move around.
"We get only one body. We have to take care of our temple," she said. "I do a lot of strength training because I like to feel strong. I'm 5-foot-2, but I like to feel like a badass and to know that I could kick someone's ass."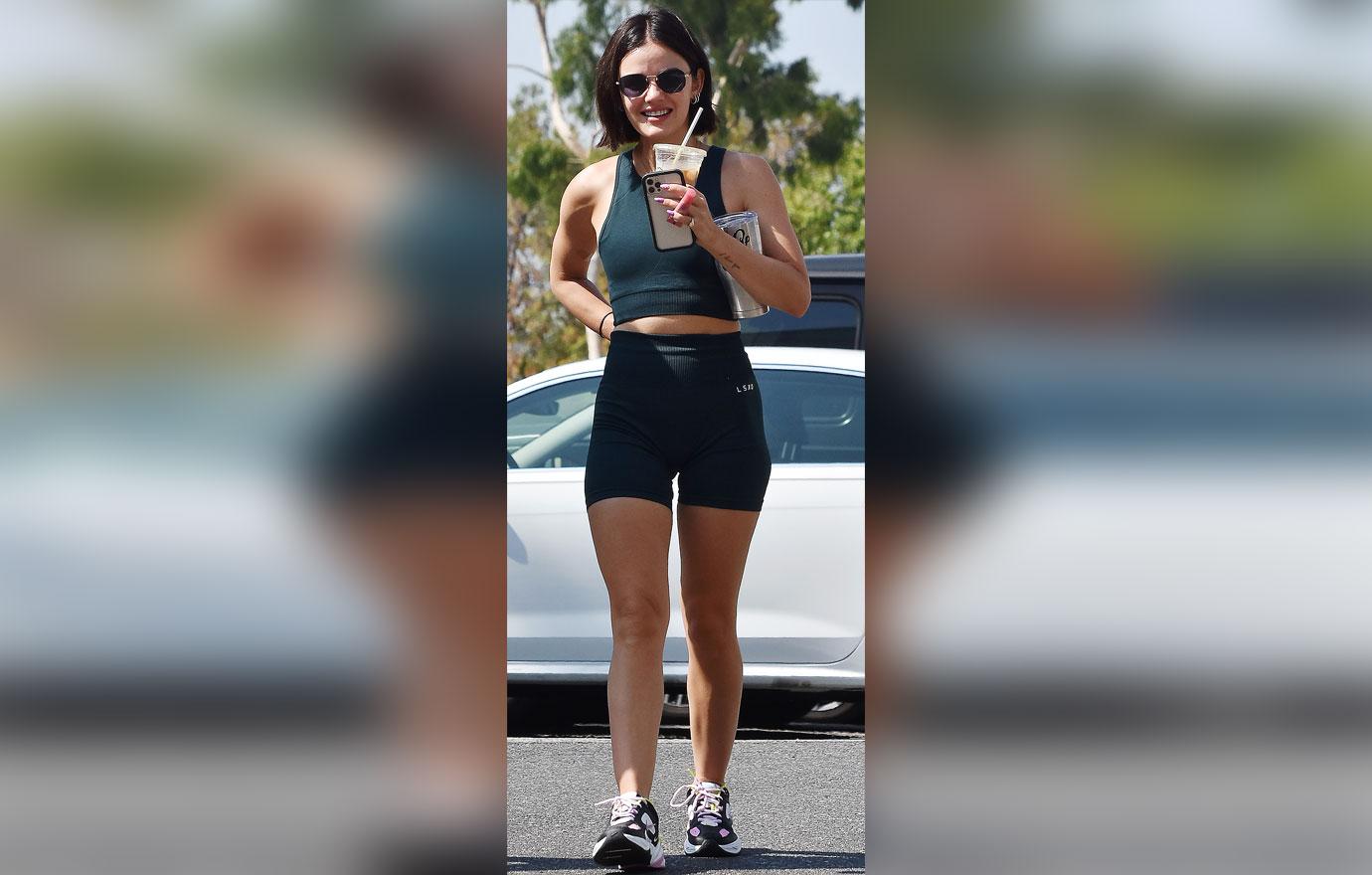 Hale — who stars in the new AMC show Ragdoll — is vocal about what she wants, whether that's in her personal life or career.
"When I was growing up, girls were supposed to be polite and sweet and not speak up, not say anything wrong. That people pleasing carried into adulthood. Then I realized I can be nice but still set boundaries and have people treat me the way I deserve to be treated," she said. "I take no s**t, but I'm kind — and it feels great to be both. You can be both. I used to admire other actors who could speak their minds because I couldn't. I didn't know how to do that for so long."