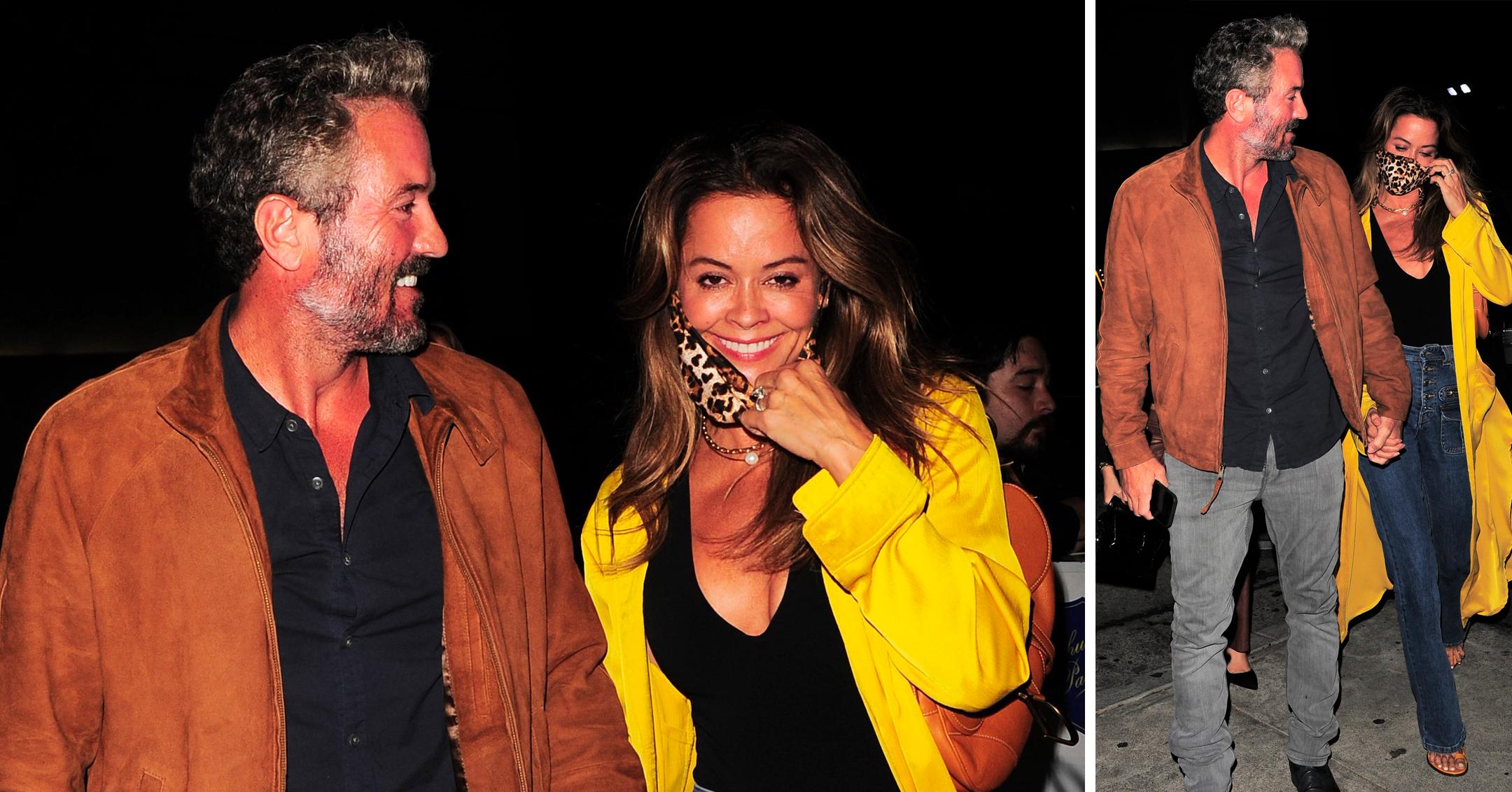 Brooke Burke Stands Out In Yellow Coat While On A Dinner Date With Fiancé Scott Rigsby: Photos
Brooke Burke and Scott Rigsby are still on cloud nine one month after becoming engaged. On October 2, the spouses-to-be hit up Hollywood hotspot Craig's for a dinner date, and as usual, they were all smiles.
Scroll down to see photos!
Article continues below advertisement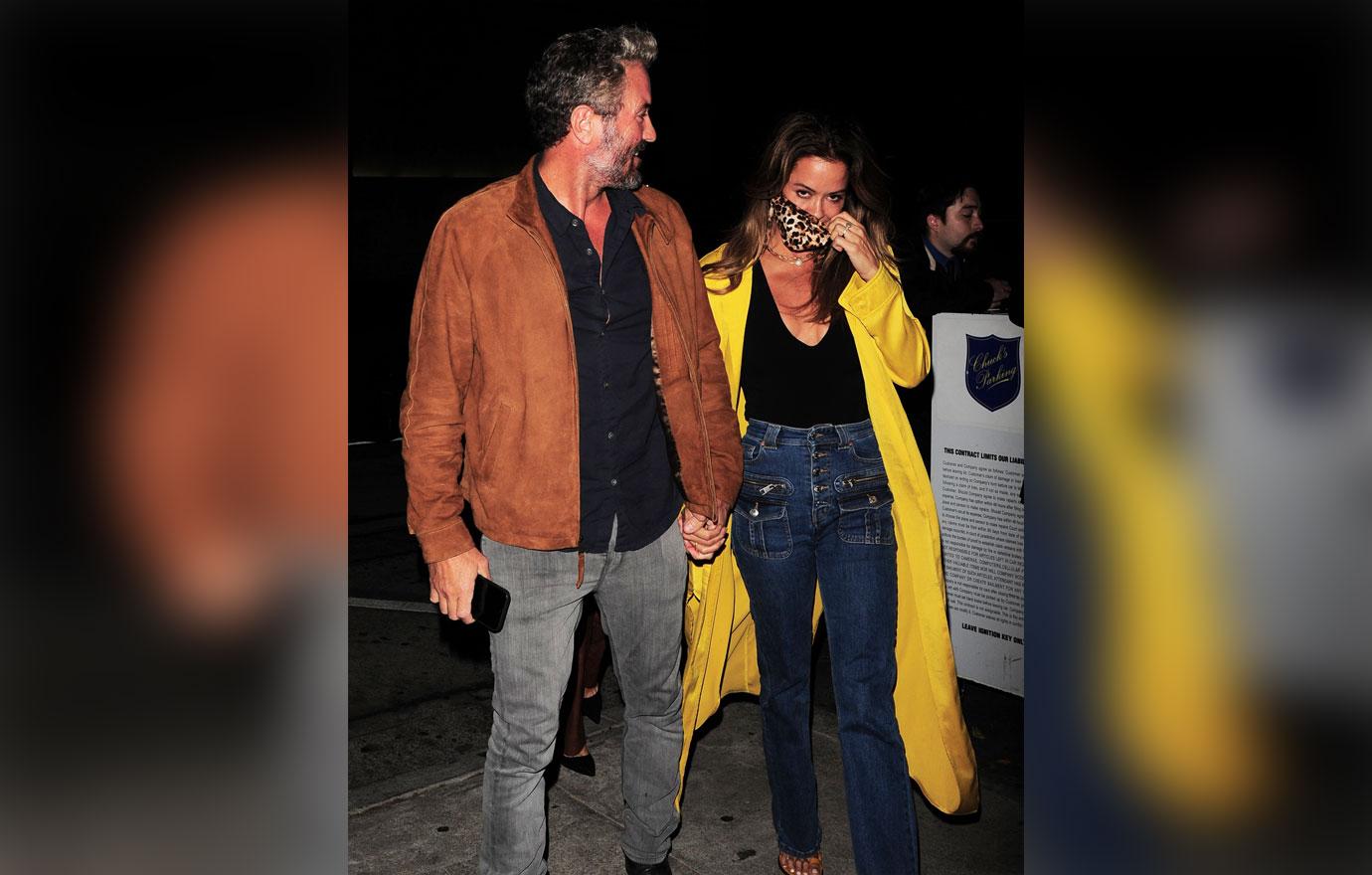 The fitness guru's yellow coat practically glowed in the dark as they made their way inside the restaurant. She also wore a black top, a pair of high-wasted jeans, sandals and an animal print face mask, while the businessman wore a tan jacket, black button-down shirt and gray jeans.
This will be the mom-of-four's third marriage, but she truly feels that Rigsby is her perfect match.
"I think we bring a better version of ourselves at this stage of life to the romance table," she explained. "I stayed for too long in both my marriages."
Article continues below advertisement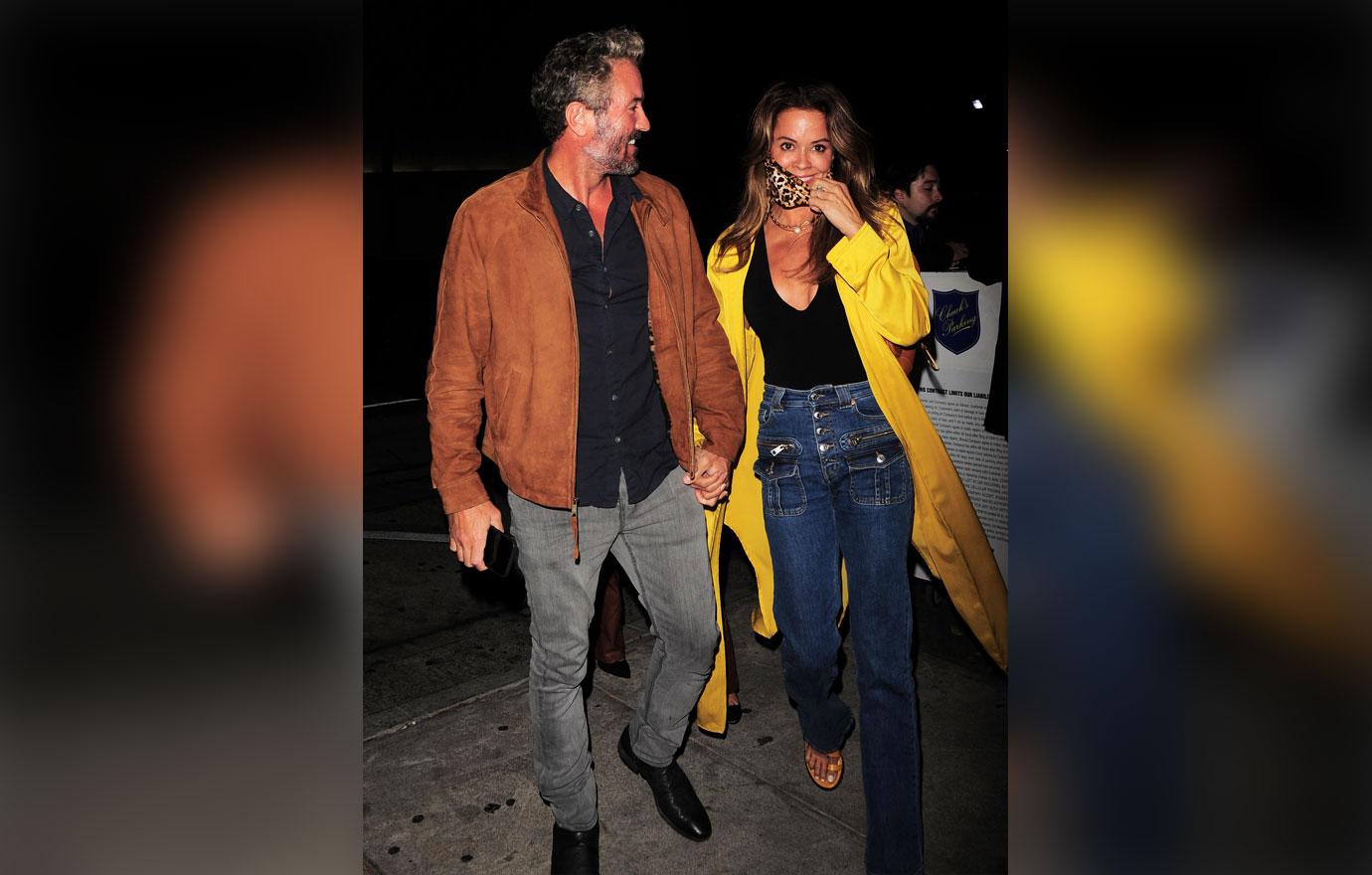 Burke's confidence in her romance stems from the lessons she's learned in the past.
"I like the I don't give a f**k philosophy, which takes confidence and strength and experience. As a woman ... you become more seasoned and you're able to do that, but I also think it's about really enjoying and not just surviving it all," she explained. "Like really figuring it out as women, which by the way, I always joke around with my daughters and boyfriends and men, once you figure it out, we're just going to change on you anyway, so don't f**king bother trying to figure it out!"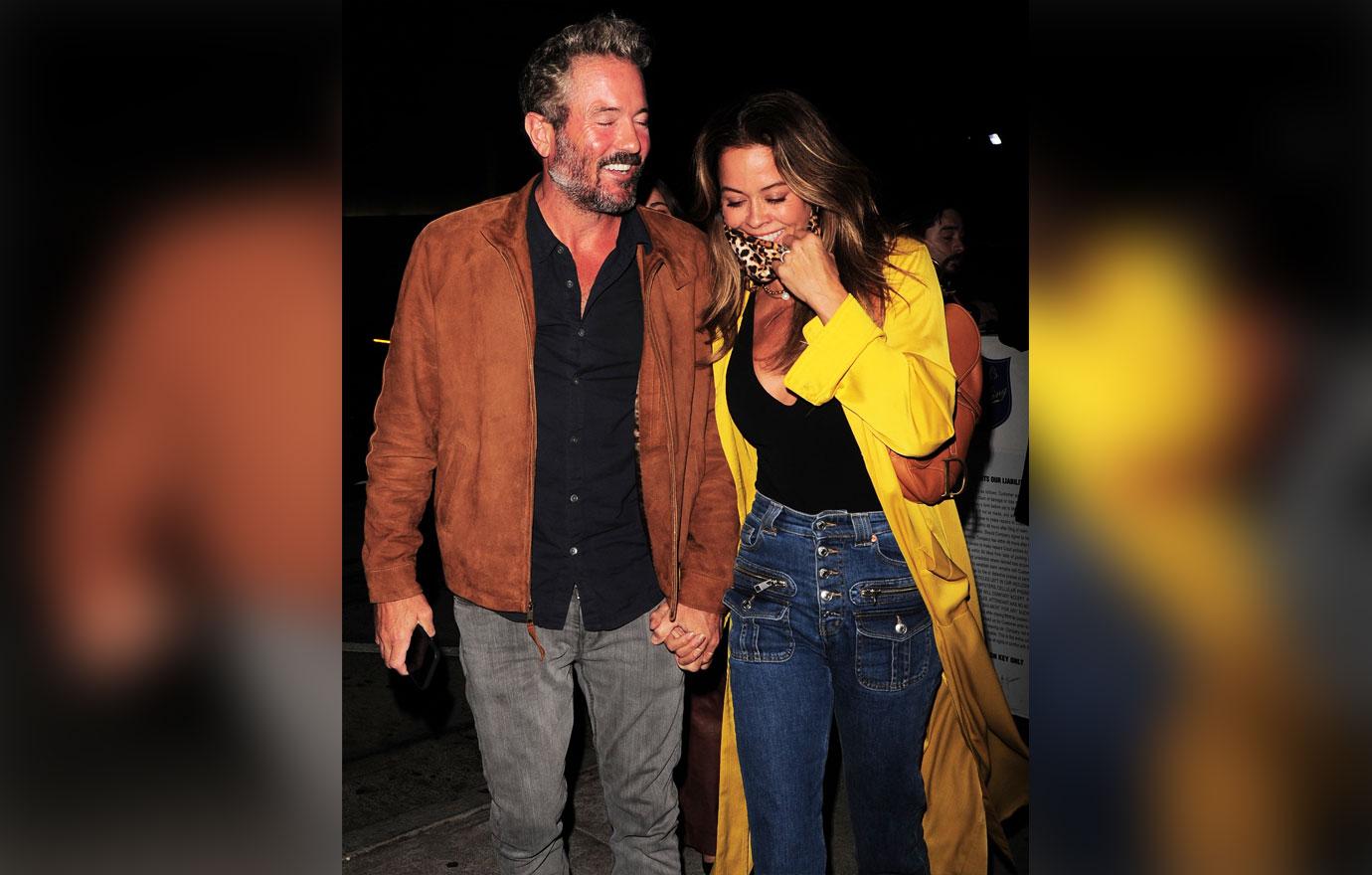 The star turned 50 last month, but she insisted that she's super excited for what's to come.
"I feel better now in my life than ever. I wish there was a secret, but what I have learned is how to care for my body, how to work out to create energy," she shared. "I have learned the value of optimal living and longevity, so that I can have energy for decades to come, to raise my family and there are little things that I do."
"I think it's really the way I feel inside, and I am focused on that. I am understanding that this might be the best decade of my life and all of the things that I have been through, quite honestly, have prepared me for this time," she continued. "My children are getting older, it allows me more freedom as a woman."