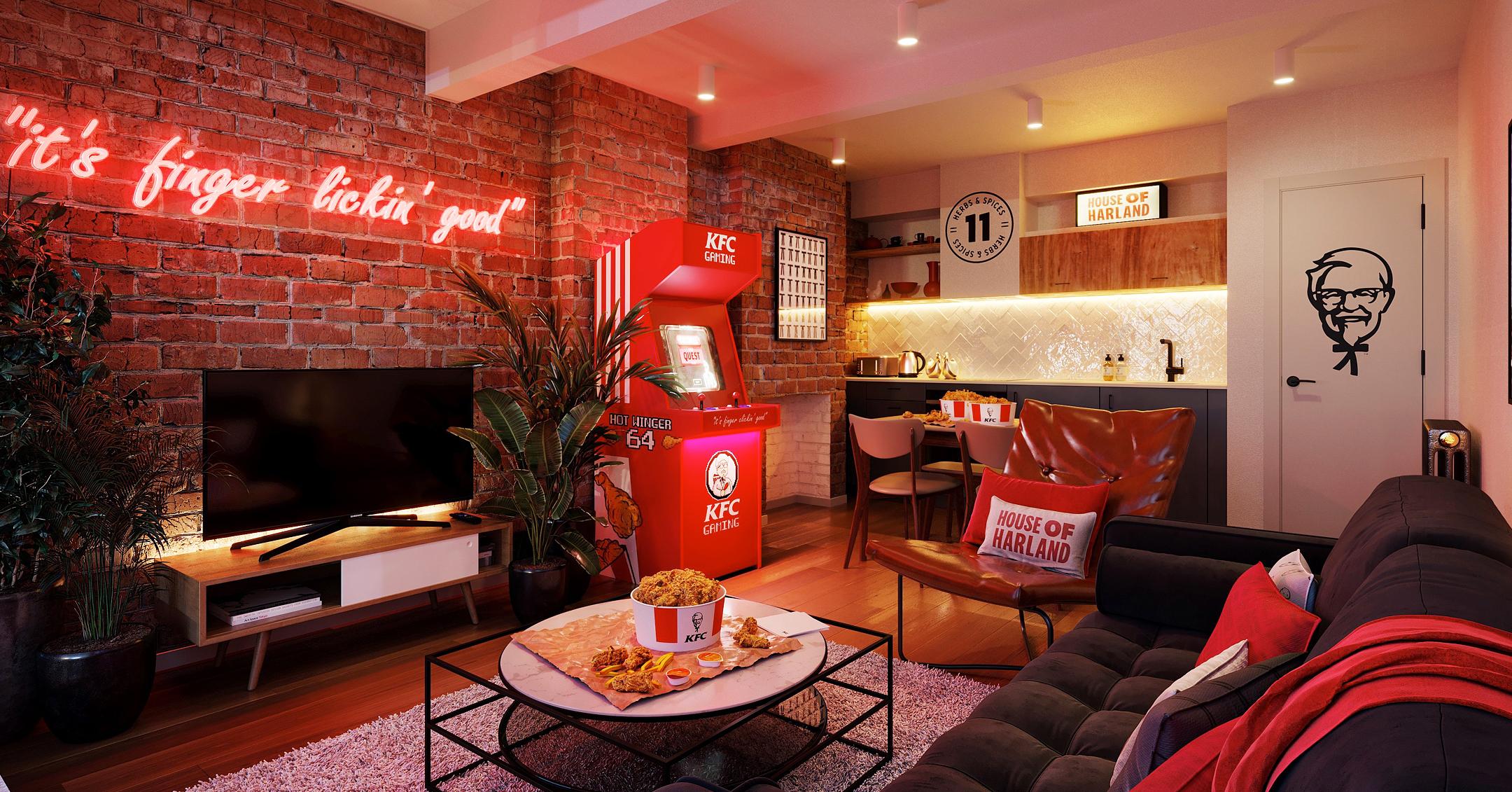 A Pop-Up KFC-Themed Hotel In London Offers Free, On-Demand Fried Chicken & A Personal Movie Theater — Check Out The Space!
Dinner is served! KFC is offering fried chicken connoisseurs the stay of a lifetime with their new hotel room at their House of Harland residence.
Located in Shoreditch, London, the space will be available for a one-night stay for two people from August 18-29 — 11 days in total to honor the 11 herbs and spices used in the eatery's seasoning.
Article continues below advertisement
Starting on August 11, you can book your stay through Hotels.com for $155 per night, which equates to £111.
The press release states that 100 percent of the proceeds will be donated to the KFC Foundation, which assists students and KFC employees in getting an education as well as helping with crises and personal finances.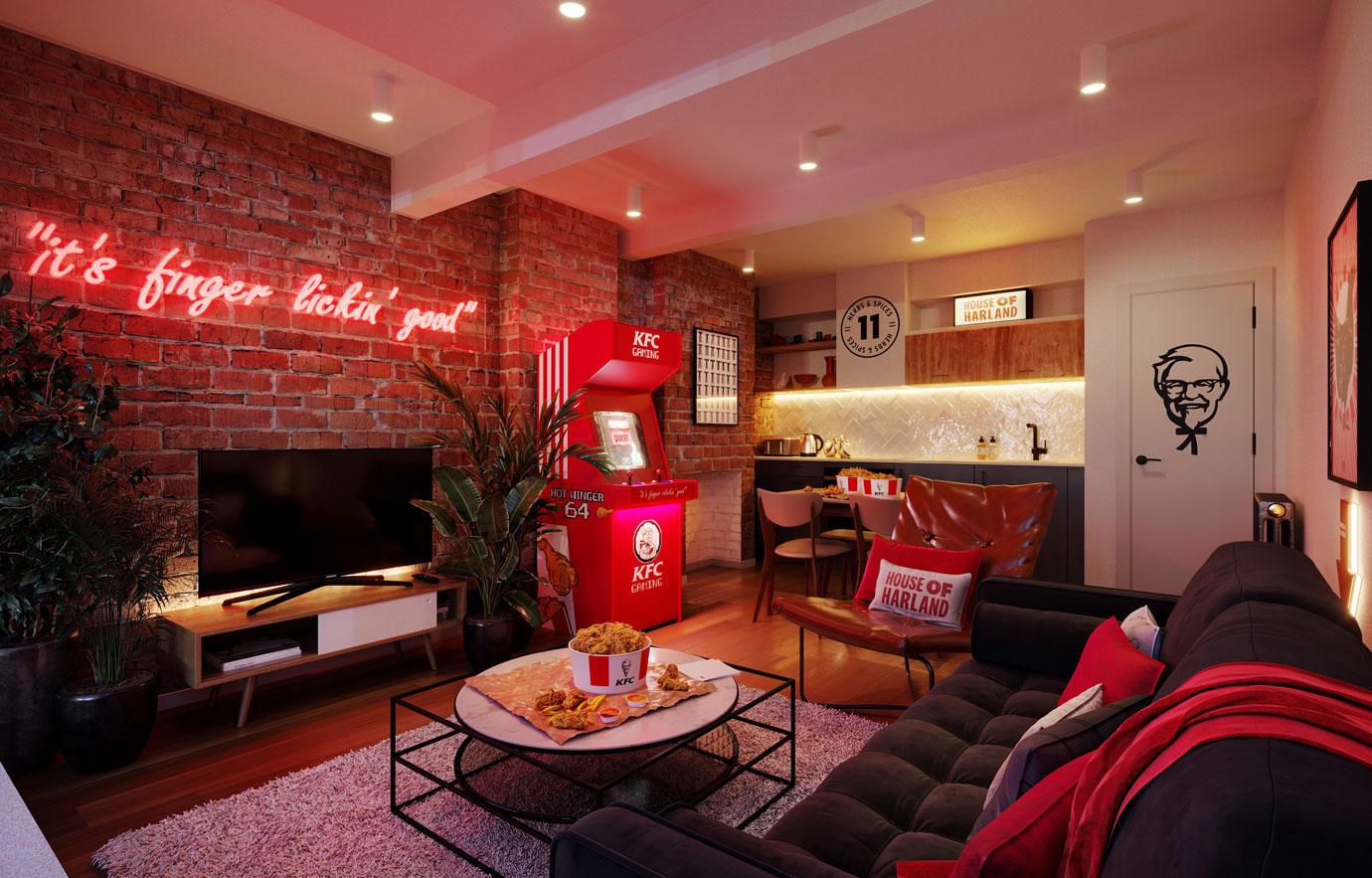 If you do manage to nab a booking, expect to never lift a finger, as you'll be picked up at King's Cross train station by a black Cadillac known as the "Colonelmobile."
Article continues below advertisement
Once you arrive at the location, you'll be greeted by a "Chick-In" Clerk "whose sole purpose is to make your stay a pleasure. You can expect to feel like fried chicken royalty from start to finish."
Photos show that the living room area features a neon sign above the fireplace that reads, "It's finger lickin' good."
There's also a kitchen setup, couch, TV and of course, a rendering of Colonel Sanders on the door.
Article continues below advertisement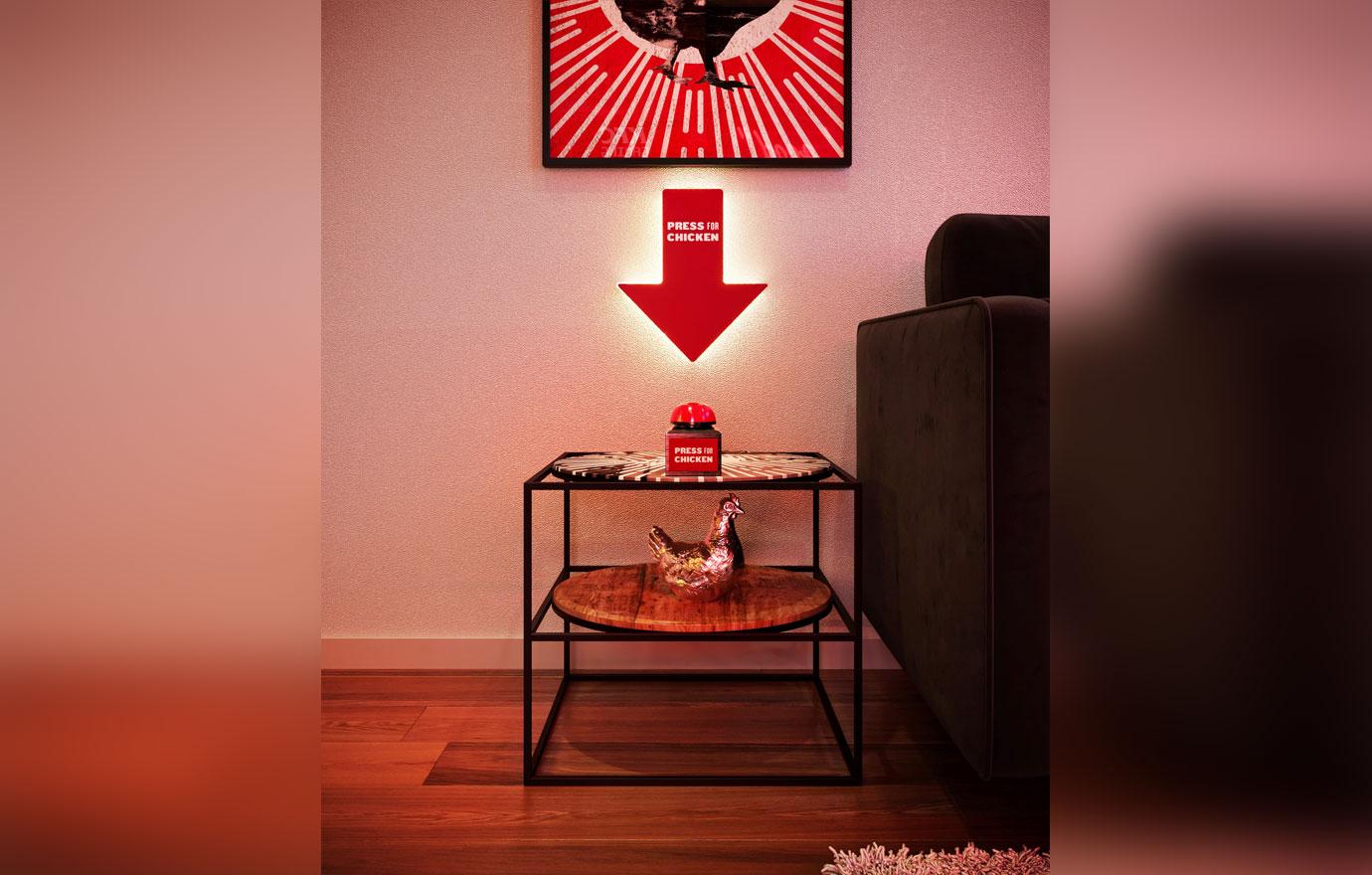 "Expect to see drumsticks in the detail, from bedding to wallpaper to an arcade machine and towel," the official description reads. "Fried chicken will never be far from your thoughts."
In fact, with the literal press of a button, you can ask the "chicken concierge" to deliver food to the door.