Good 4 Her! Olivia Rodrigo Visits The White House, Encourages Teens To Get Vaccinated — See Photos From Her Day
"Driver's License" crooner Olivia Rodrigo is just 18 years old, but she's already done something most people can only dream about: make a speech at the White House!
On July 14, the singer appeared in a news conference alongside press secretary Jen Psaki to encourage eligible youth to receive the COVID-19 vaccine, and she also met with President Joe Biden and Dr. Anthony Fauci.
Article continues below advertisement
According to CNN, only a quarter of the population aged 12 to 15 are fully vaccinated, which falls far behind adult vaccination rates.
"We need to reach people, meet people where they are and speaking to young people — people who are under the age of 18, many of whom as we've seen across the country are huge Olivia Rodrigo fans — hearing from her that ... getting vaccinated is a way to keep yourself safe, a way to ensure you can see your friends, a way you can ensure you can go to concerts, a way you can ensure that you can live a healthy life is an important part of what we're trying to do here," Psaki told reporters.
Scroll down to see what the young star had to say!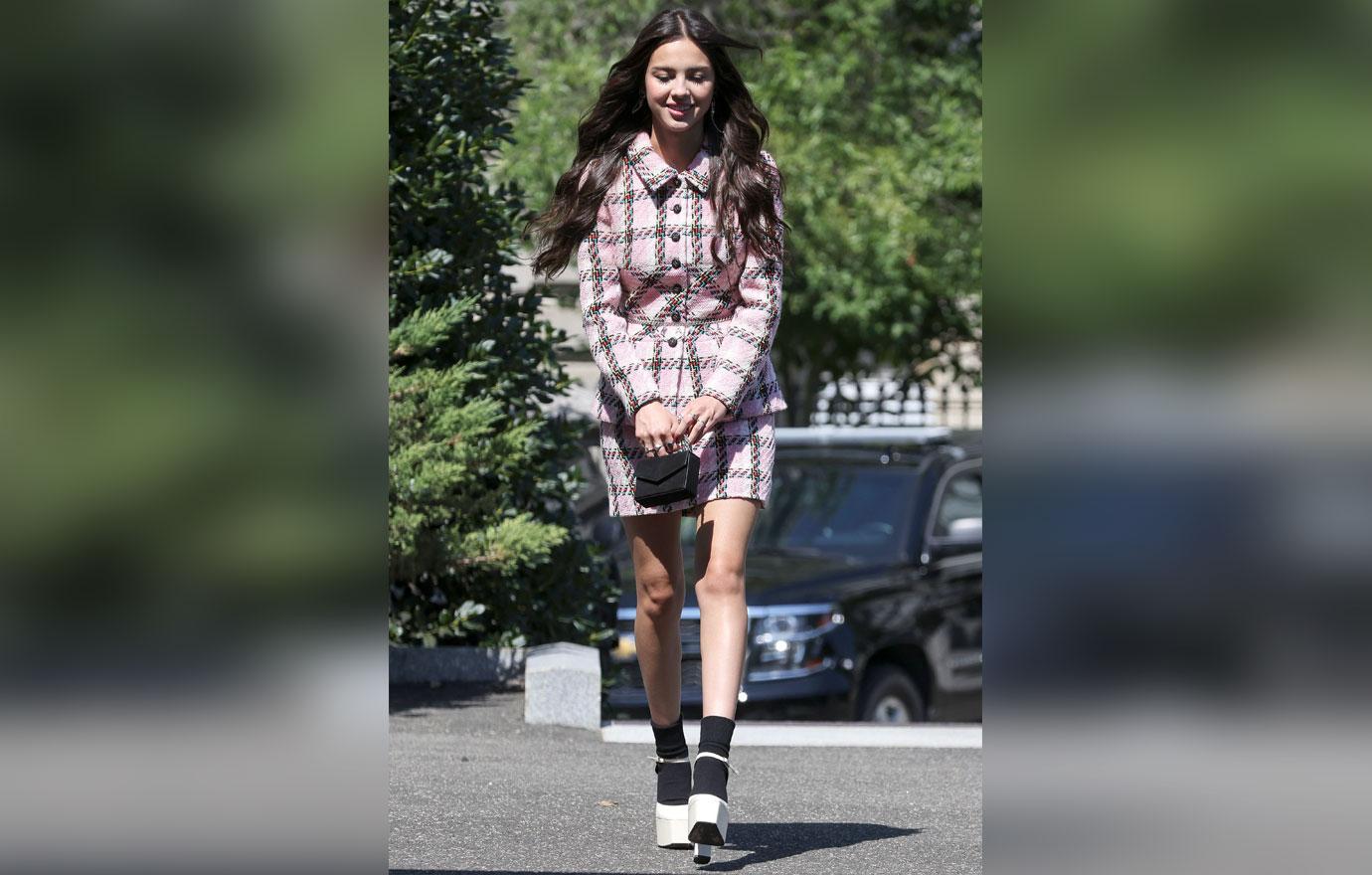 The singer arrived to the famous grounds in a vintage Chanel suit that consisted of a pink, plaid coat and matching skirt, Vogue reported. She added black socks, white sky-high platform heels and an adorable miniature purse.
Article continues below advertisement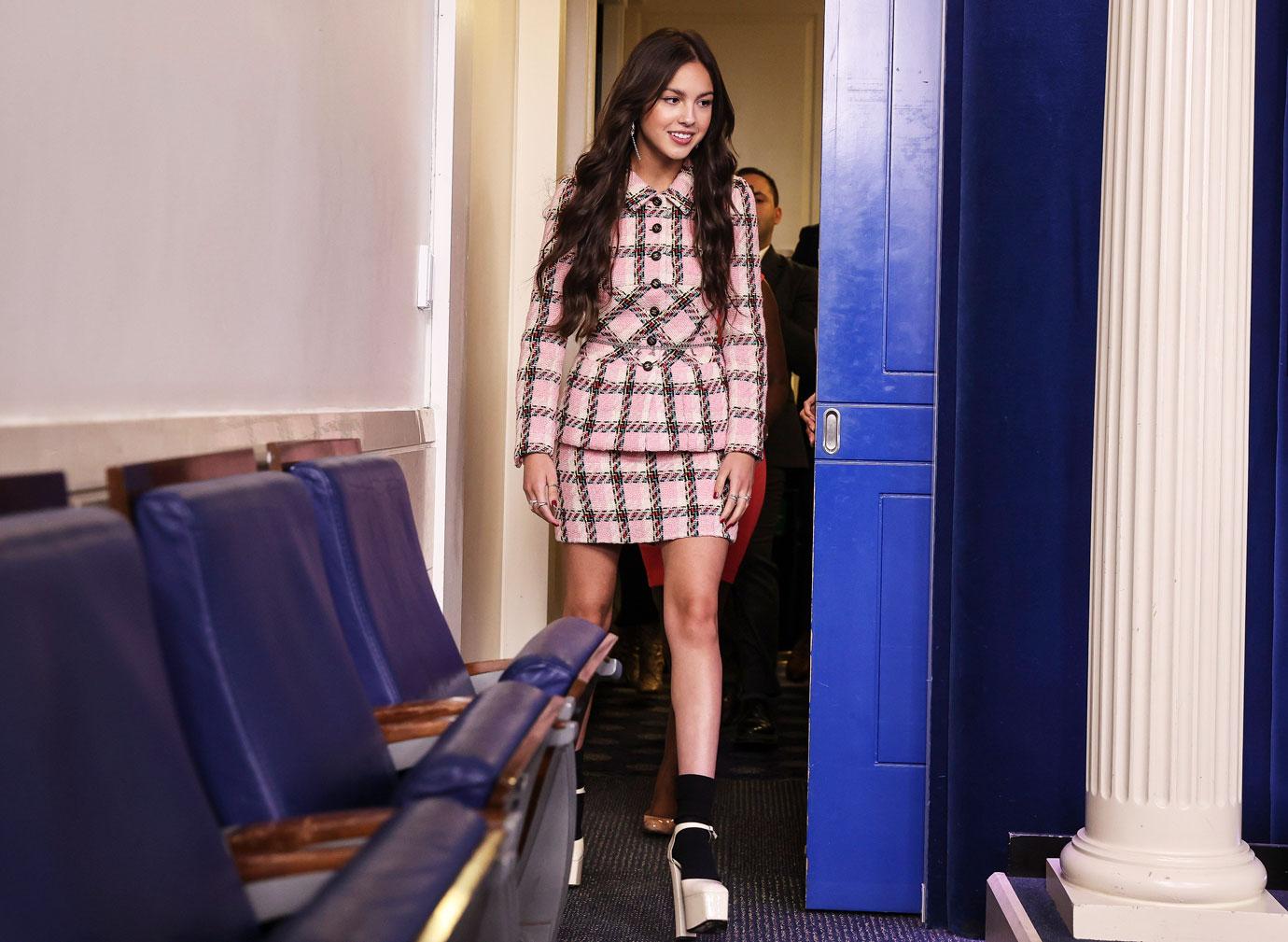 There she goes! If the High School Musical: The Musical: The Series lead was nervous making her way into the James S. Brady Press Briefing Room, she didn't show it.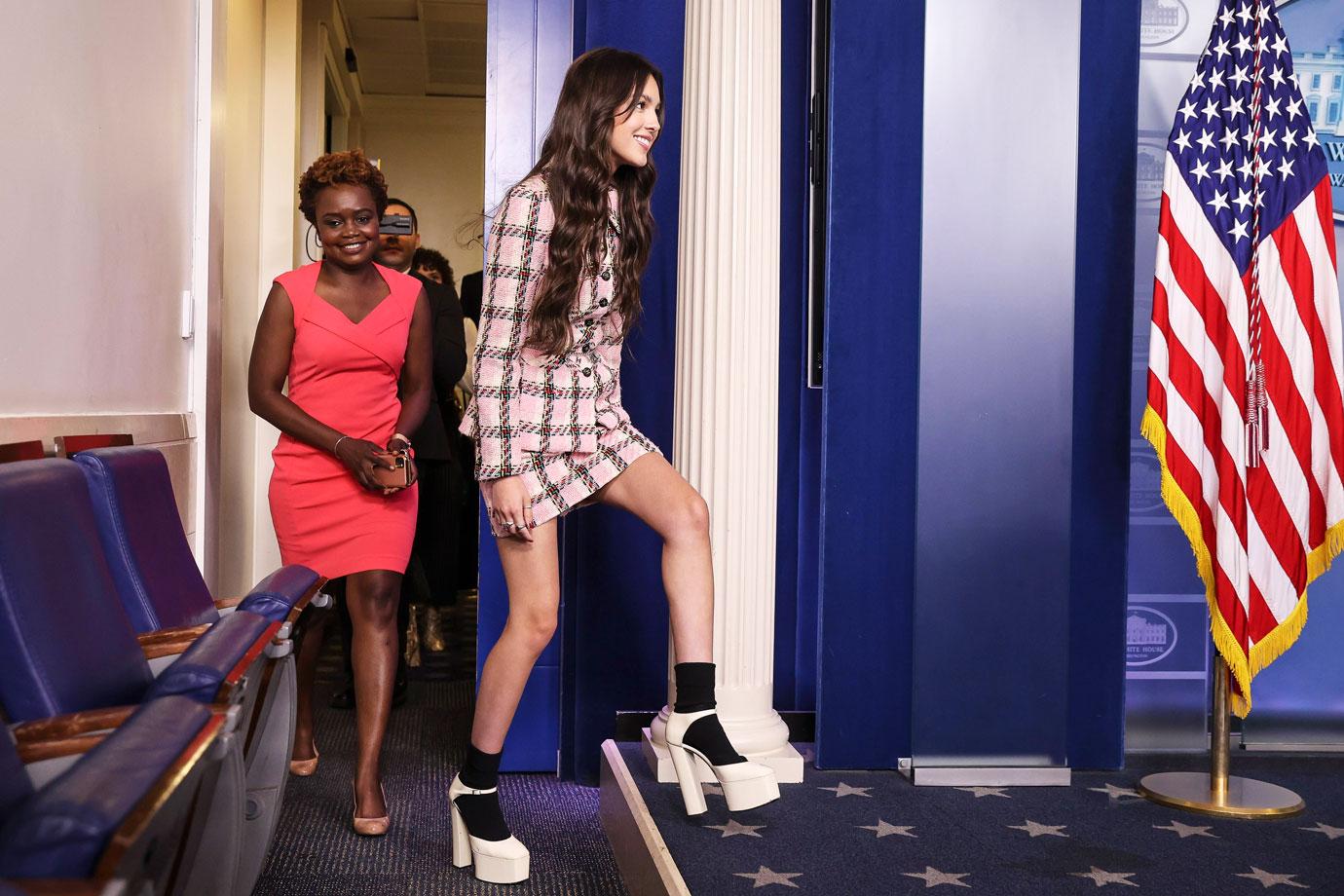 A crowd of people followed Rodrigo as she stepped up to the podium.
"I am beyond honored and humbled to be here today to help spread the message about the importance of youth vaccination," she stated in her speech. "I'm in awe of the work President Biden and Dr. Fauci have done and was happy to help lend my support to this important initiative."
Article continues below advertisement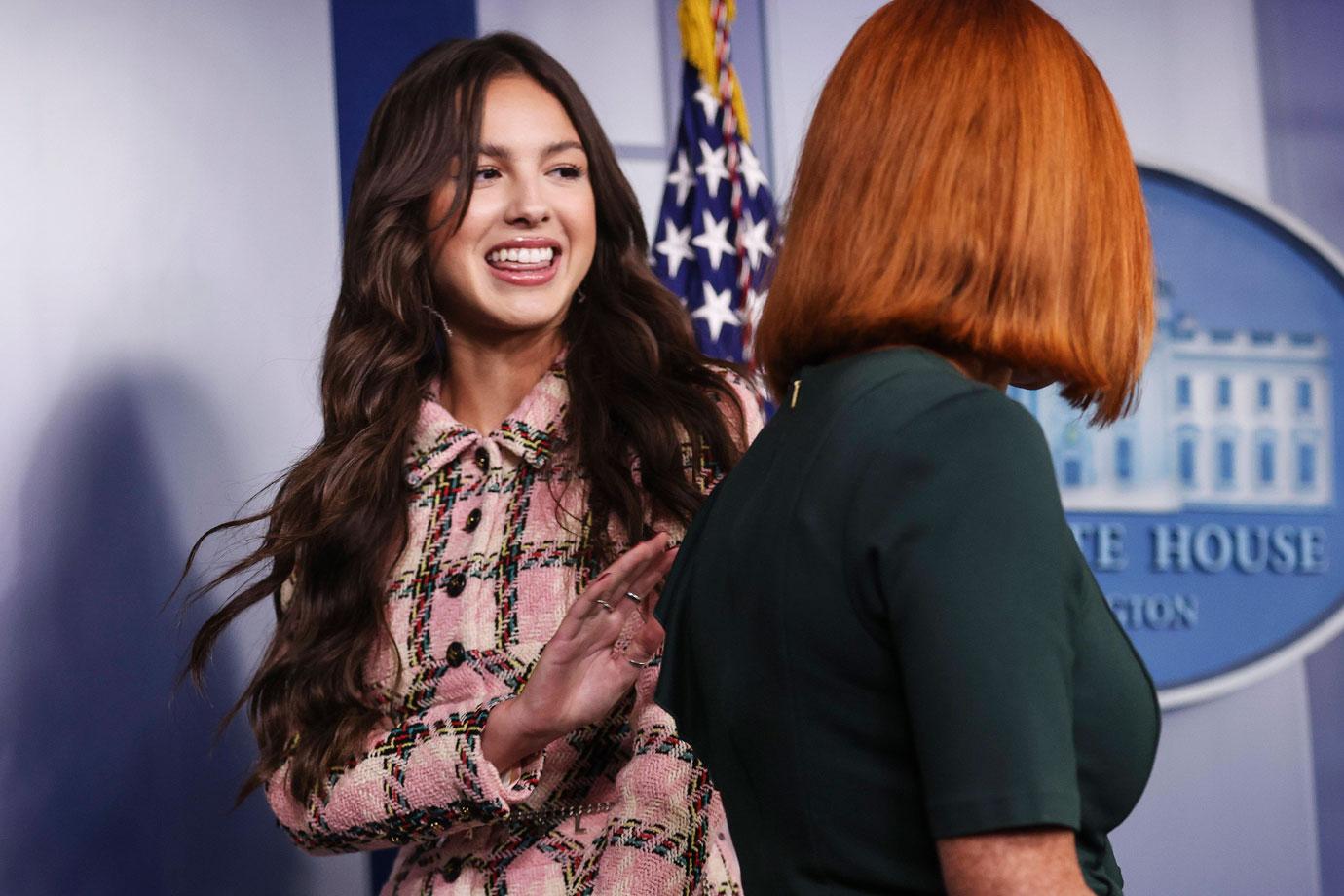 "It's important to have conversations with friends and family members encouraging all communities to get vaccinated, and actually get to a vaccination site, which you can do more easily than ever before, given how many sites we have and how easy it is to find them at vaccines.gov," the "good 4 u" songstress added before she was joined at the microphone by Psaki.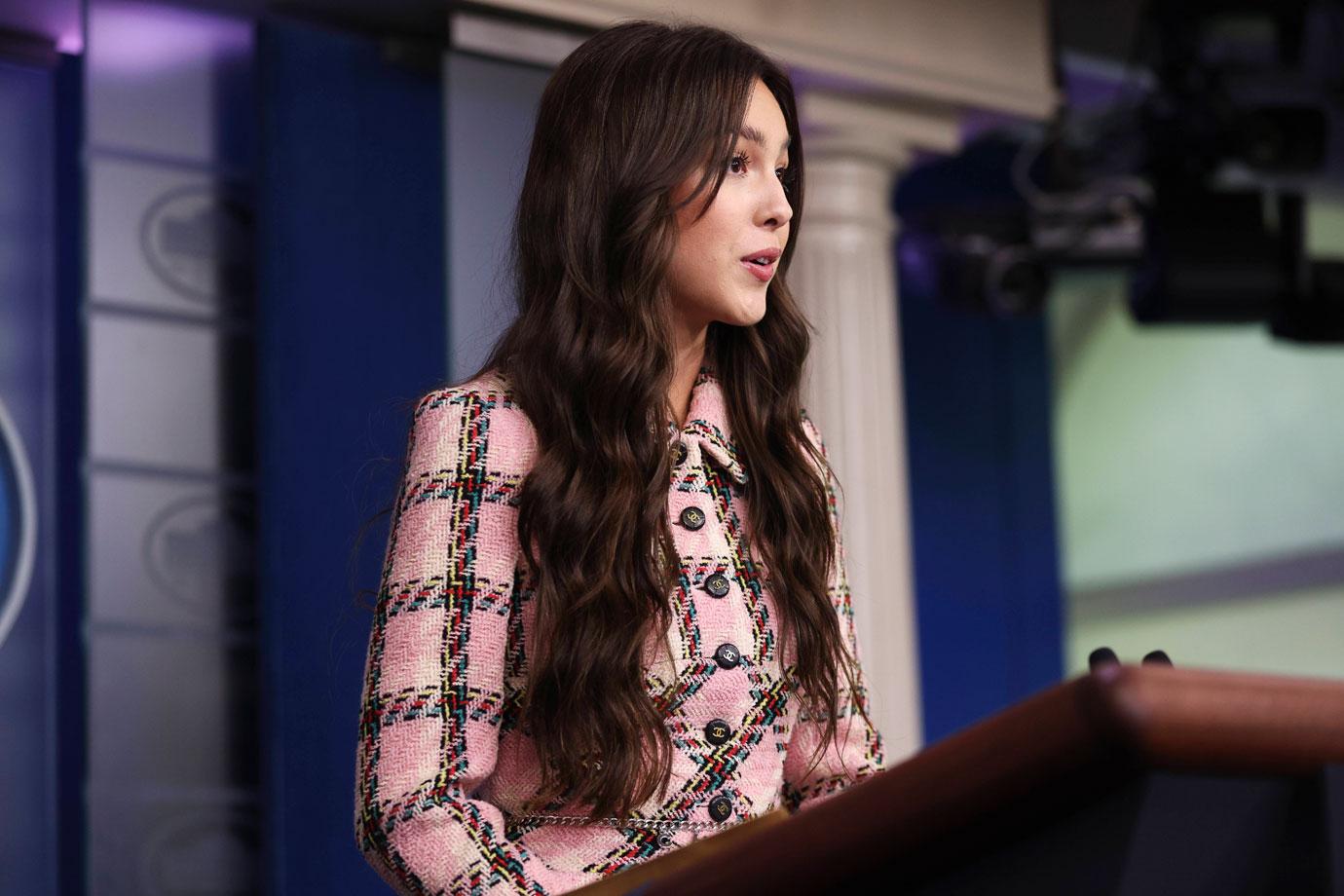 While talking to reporters, Psaki praised the singer-actress for her commitment.
"I will say, not every 18-year-old uses their time to come do this so we appreciate her willingness to," she noted.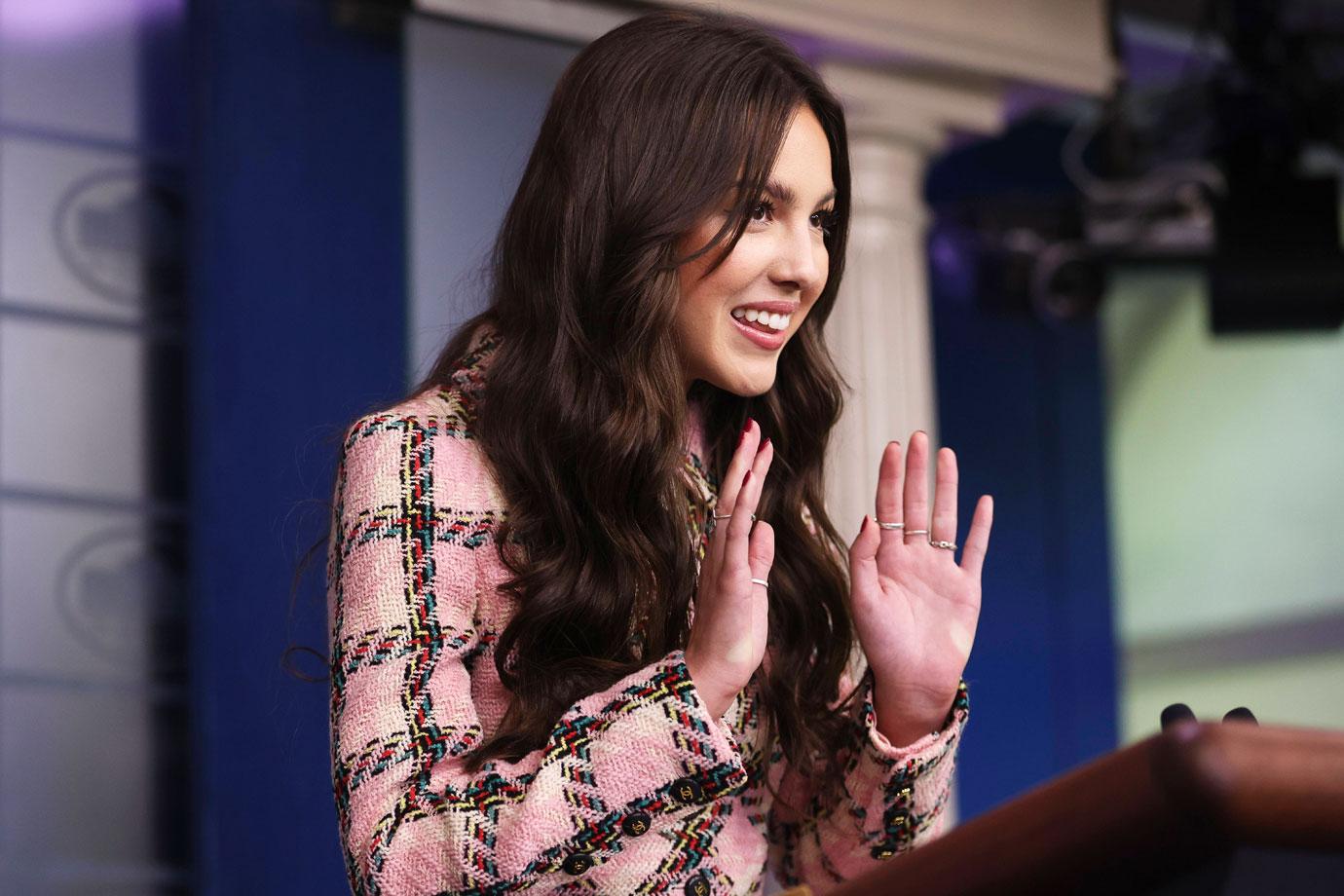 The White House revealed that Rodrigo will to continue spread awareness about the vaccine by "answering important questions young people have" via her social media channels.