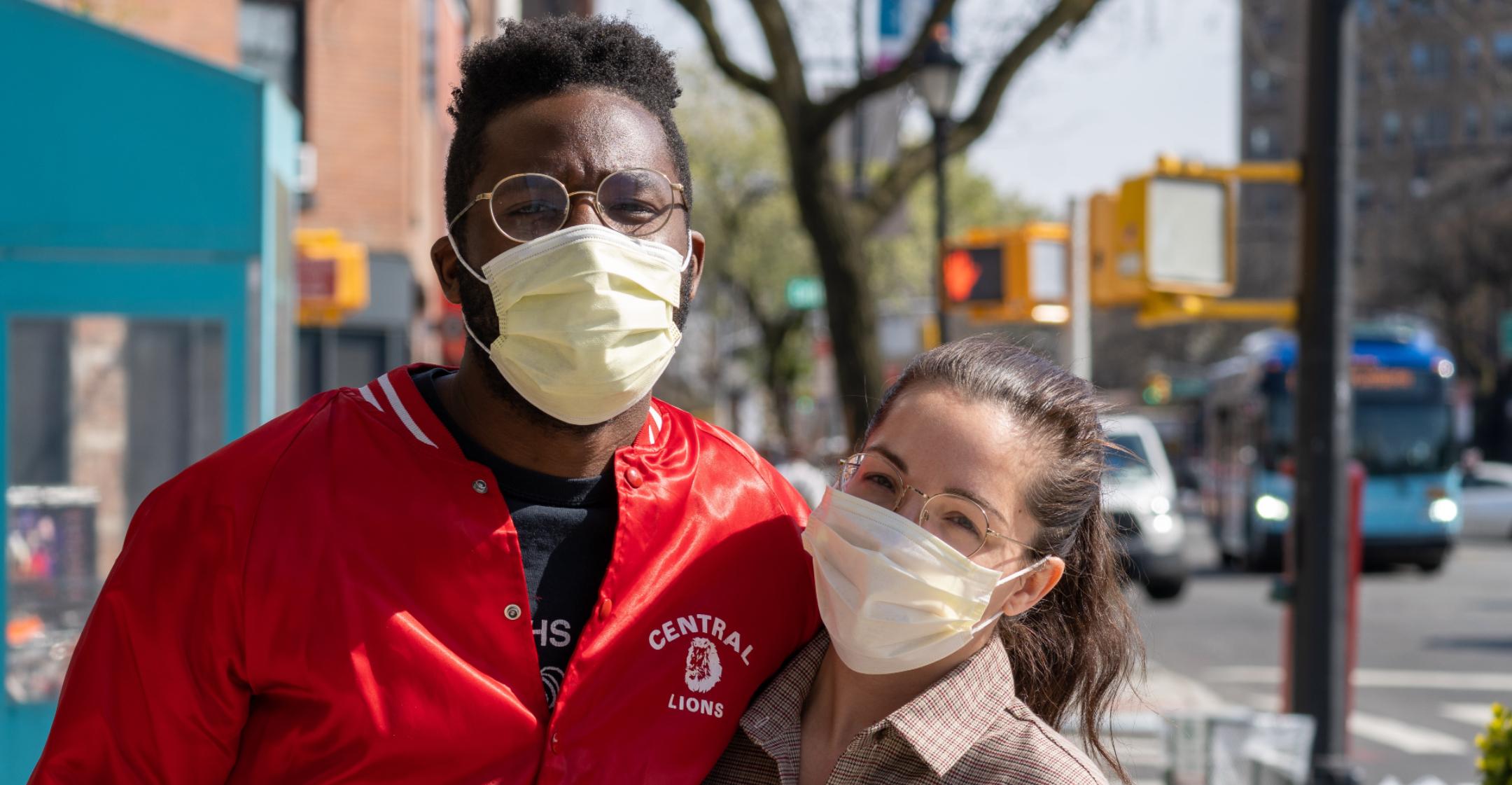 Why It's Important To Wear A Face Mask During The COVID-19 Pandemic, Even As Vaccines Are Distributed
As of April 13, over 75 million people in the U.S. have been fully vaccinated — but the Centers for Disease Control (CDC) warns that even that population should continue to wear a face mask in certain settings.
Article continues below advertisement
If you aren't fully vaccinated, it's even more important to follow mask guidelines, as the CDC states face coverings "provide a barrier that keeps respiratory droplets from spreading," which helps "prevent people from getting and spreading COVID-19."
Though some think you only have to wear a mask if you've tested positive for the Coronavirus, that's not the case.

"I think the biggest thing with COVID now that shapes all of this guidance on masks is that we can't tell who's infected," infectious disease specialist Peter Chin-Hong shared. "You can't look in a crowd and say, 'Oh, that person should wear mask.' There's a lot of asymptomatic infection, so everybody has to wear a mask."
Article continues below advertisement
Still, others question whether or not face masks can actually stop the spread of the virus, but the proof is in the pudding.

"A recent study published in Health Affairs, for example, compared the COVID-19 growth rate before and after mask mandates in 15 states and the District of Columbia," reported the University of California San Francisco. "It found that mask mandates led to a slowdown in daily COVID-19 growth rate, which became more apparent over time."
Article continues below advertisement
"The first five days after a mandate, the daily growth rate slowed by 0.9 percentage-points compared to the five days prior to the mandate," the report continued. "At three weeks, the daily growth rate had slowed by 2 percentage-points."

Another study looked at coronavirus deaths across nearly 200 countries and "found that those with cultural norms or government policies favoring mask-wearing had lower death rates," UCSF stated.
Article continues below advertisement
To make sure you're receiving the most protection from your mask, ensure that it fits snugly against the sides of your face while also covering both your nose and mouth.

Though each state in the U.S. has put out their own mask guidelines, as of February 2, it became a nationwide mandate to wear a mask when using a train, bus, plane or any other form of public transportation.