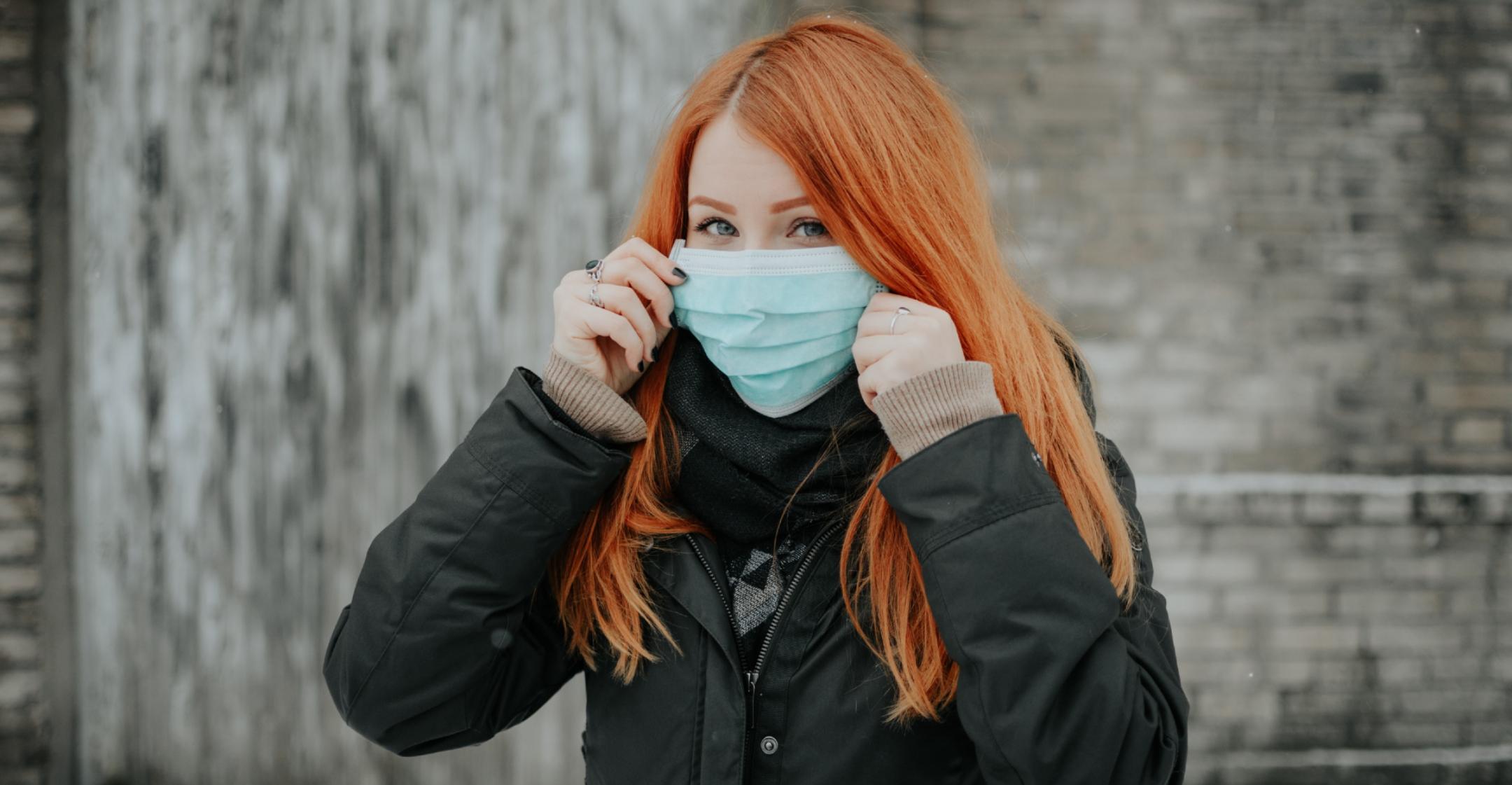 Are N95 Face Masks Reusable? Here's What Experts Have To Say...
Buying dozens of disposable face masks can be pricey, but washing one — or more — each day can be just as tedious.

But is it safe to keep rewearing the same mask?
Article continues below advertisement
Well, to put it simply, it depends.

In ordinary circumstances, health organizations state that it's best to use a new mask every day, but since the world is still in the midst of a health crisis, some experts have been exploring the option of rewearing masks to help conserve them, as last year, they were in short supply.
In one study conducted by the National Institutes of Health (NIH), they concluded that sanitizing a mask with vaporized hydrogen peroxide (VHP) or ultraviolet (UV) light eliminated the virus on the surface while preserving "the integrity of the masks' fit" for up to three uses.

The virus can also be eliminated when exposed to dry heat, which is above 140 degrees Fahrenheit — but in this instance, the masks should only be used twice.
Article continues below advertisement
"Our results indicate that N95 respirators can be decontaminated and re-used in times of shortage for up to three times for UV and HPV, and up to two times for dry heat," the study's authors concluded.
"However, utmost care should be given to ensure the proper functioning of the N95 respirator after each decontamination using readily available qualitative fit testing tools and to ensure that treatments are carried out for sufficient time to achieve desired risk-reduction," they added.
Article continues below advertisement
That being said, the experiment only tested masks that had been in use for two hours, whereas in reality, healthcare workers would have to wear one the entire day.

Ravina Kullar, PharmD, MPH, an infectious disease expert, told Medscape Medical News, that the Centers of Disease Control (CDC) has yet to put out official guidelines when it comes to decontaminating masks.
But the organization "does not object to using these sterilizers, disinfectants, devices and air purifiers for effectively killing this virus," Kullar continued. "We have to look at other mechanisms to keep these N95 respirators in use when there's such a shortage."
Article continues below advertisement
The FDA Appendix A approved and EUA authorized product is constructed with five layers of protection, ensuring that 95 percent of airborne particles are filtered. It also features adjustable head straps to ensure a snug but comfy fit.

The mask is also foldable, so you can easily grab it from a pocket or bag whenever you need!