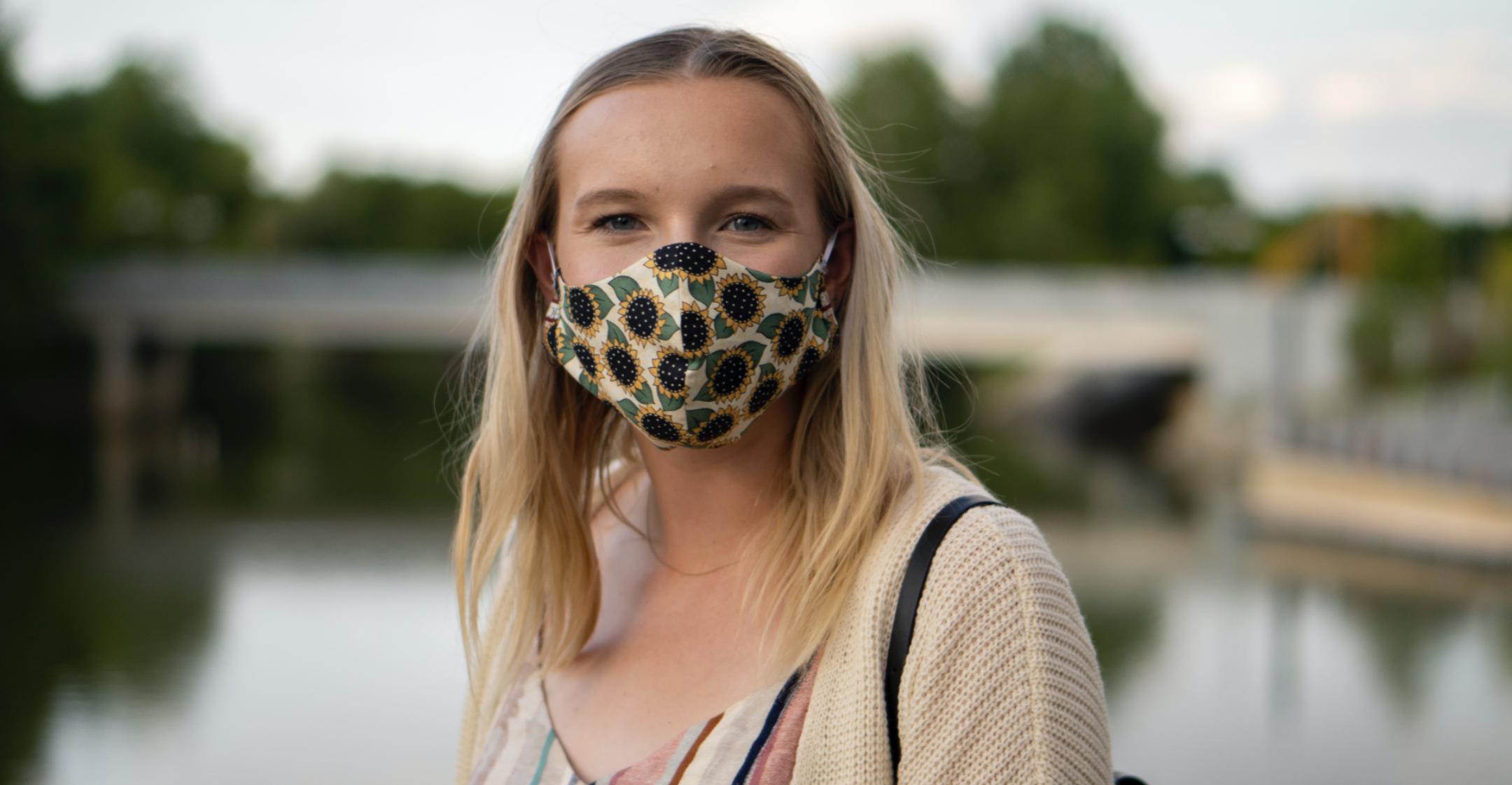 Play It Safe: Why The N95 Is The Most Effective & Reliable Face Mask
Aside from the vaccine, social distancing and wearing face masks are two of the easiest and most effective ways to steer clear of a COVID-19 infection. However, consumers should pay close attention when buying face coverings, as not all of them are protective as they seem.
Article continues below advertisement
It's been said that the N95 mask is the best option to wear — however, since they're still in limited supply, these options are being reserved for healthcare professionals since they're much more likely to be exposed to the virus.
According to MayoClinic, the N95 is a "respirator" that "offers more protection than a medical mask because it filters out both large and small particles when the wearer inhales."

"Health care providers must be trained and pass a fit test before using an N95 mask," the website notes.
Article continues below advertisement
The N95 is also best suited for those with high risk exposure since there's "minimal" air leakage around the edges when it's properly fitted, the CDC states.
This style is also evaluated, tested and approved by The National Institute for Occupational Safety and Health (NIOSH).
Article continues below advertisement
Though some N95s feature mouth valves to make breathing more comfortable, these types shouldn't be worn during the pandemic, as they're not capable of filtering the air the wearer breathes out.
When it comes to the N95, WellBefore's is a great choice, as it's effective, inexpensive, FDA Appendix A Approved and EUA Authorized.

The foldable, individually wrapped masks, which are available in three colors, are made with five layers of non-woven fabric and feature adjustable head straps for a perfect fit.
Article continues below advertisement
Though 74 million individuals in the U.S. have been fully vaccinated, the public is still being encouraged to wear masks and social distance.
"It's not going to be the way it was with polio and measles, where you get a vaccine, case closed, it's done," Dr. Anthony Fauci revealed last year. "It's going to be public health measures that linger for months and months."
On the bright side, Fauci recently stated that things could be looking much better by late 2021: "As we get into the fall and the winter, by the end of the year, I agree with [President Joe Biden] completely that we will be approaching a degree of normality."