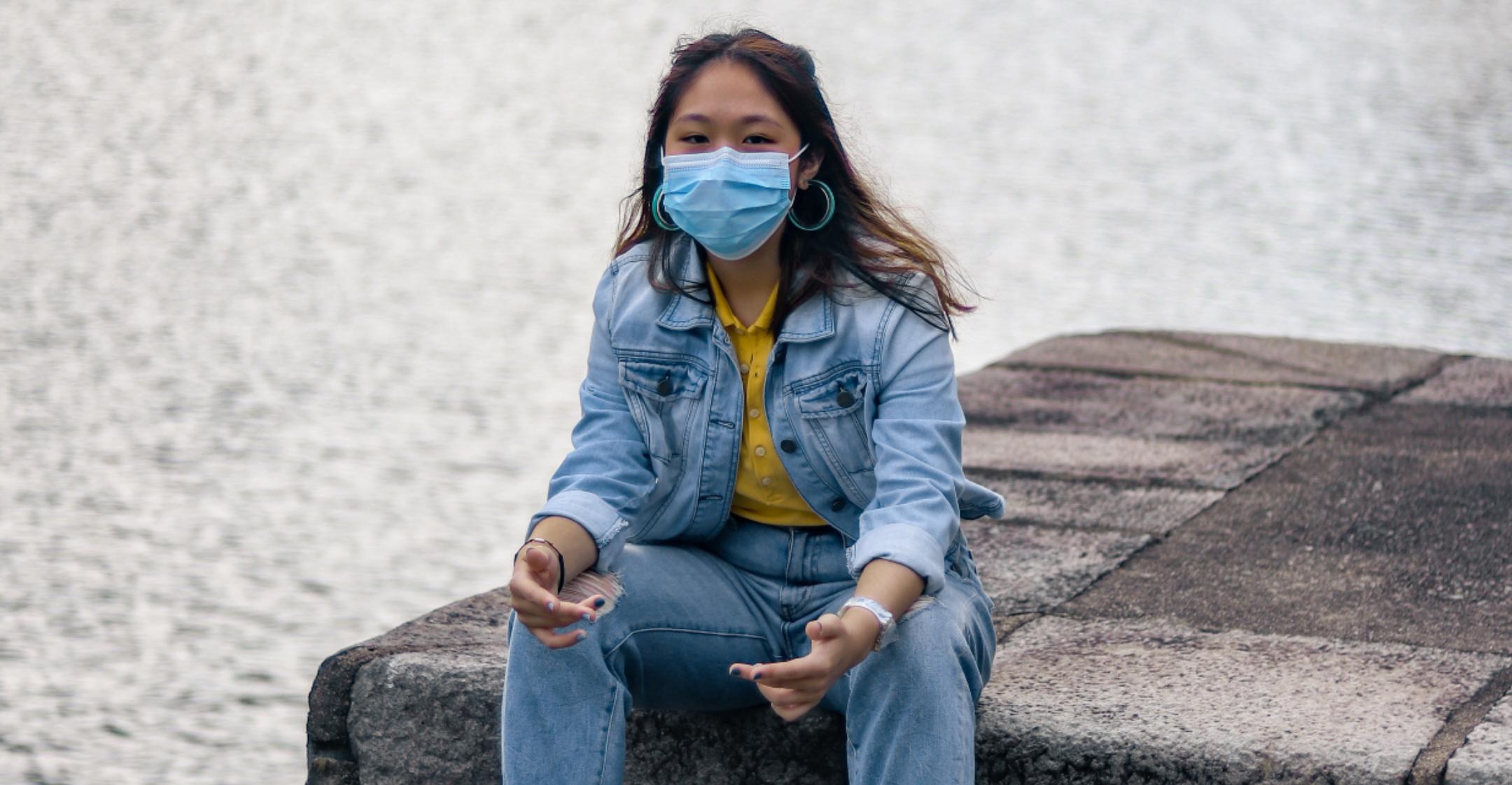 Breaking Down The Differences Between The N95 & KN95 Face Masks — Can They Both Keep You Protected From COVID-19?
Now that we're a year into the COVID-19 pandemic, wearing a face mask while out in public has become a part of everyone's daily routine — but picking the right type of covering can be downright confusing.
Article continues below advertisement
While the N95 and KN95 masks are some of the most popular choices, there are differences between the two, reveals Shaz Amin, co-founder of WellBefore, a website that sells tons of personal protective equipment (PPE), including everything from hand sanitizer to masks.
"There is a misconception that N95 masks are not produced outside of the U.S. This is not the case, [as] there are plenty of companies that produce N95 masks in the US and around the world," he explained. "N95 is the US standard and KN95 is the Chinese standard."

"Both standards are very similar in performance when it comes to filtration performance," added Amin.
Article continues below advertisement
According to the Centers for Disease Control (CDC), the biggest problem with KN95 masks are the circulation of counterfeits.

The health organization claims that nearly 60 percent of available KN95 masks are fake, meaning they don't meet the necessary safety requirements.
Article continues below advertisement
To ensure you're receiving the best protection, check out some of the options from WellBefore, like the Aero Pro AP0018 N95.

This design has been cleared by the FDA to be used as a surgical mask, and it also meets the requirements set out by the National Institute for Occupational Safety and Health (NOISH).
Article continues below advertisement
The model features latex-free head straps in addition to "protruded wings," which "prevent punching staple holes on the mask." There's also a flexible nose pin to ensure you're getting the tightest seal.

Like the other N95 masks, this one also filters 95 percent of airborne particles, so you can have peace of mind when you're around other people.
The style is also makes it easy to breathe, unlike some fabrics. And most importantly, they don't feature an exhalation valve, which the CDC recommends against since when they're open, they allow the wearer's particles to escape and another individual's particles to enter.
According to the CDC's COVID Data Tracker, there have been just over 31 millions cases of Coronavirus in the U.S. as of April 13.