Exclusive: Meg Quinn's Book 'The Cheeseboard Deck' Is A 'Unique' Way To Put Together An Amazing Spread: 'I Want To Share Everything'
If you don't know your way around the kitchen, then Meg Quinn's The Cheeseboard Deck is the perfect book to purchase. Instead of getting frazzled when attending a housewarming or birthday party, the author's new book includes "50 recipe cards which has everything you need to know when creating all types of boards," she exclusively tells Morning Honey.
Article continues below advertisement
"There's not just cheese boards — we've got breakfast boards, lunch and dinner boards, light and wholesome boards, there is a vegan board," she explains of the concept. "I am not necessarily a great cook, so cheeseboards have been the way of me pulling the wool over people's eyes. People show up at a party and cheeseboards are always a hit. They're not thinking twice about the fact that you actually didn't cook any of this. I think it's a pretty unique idea."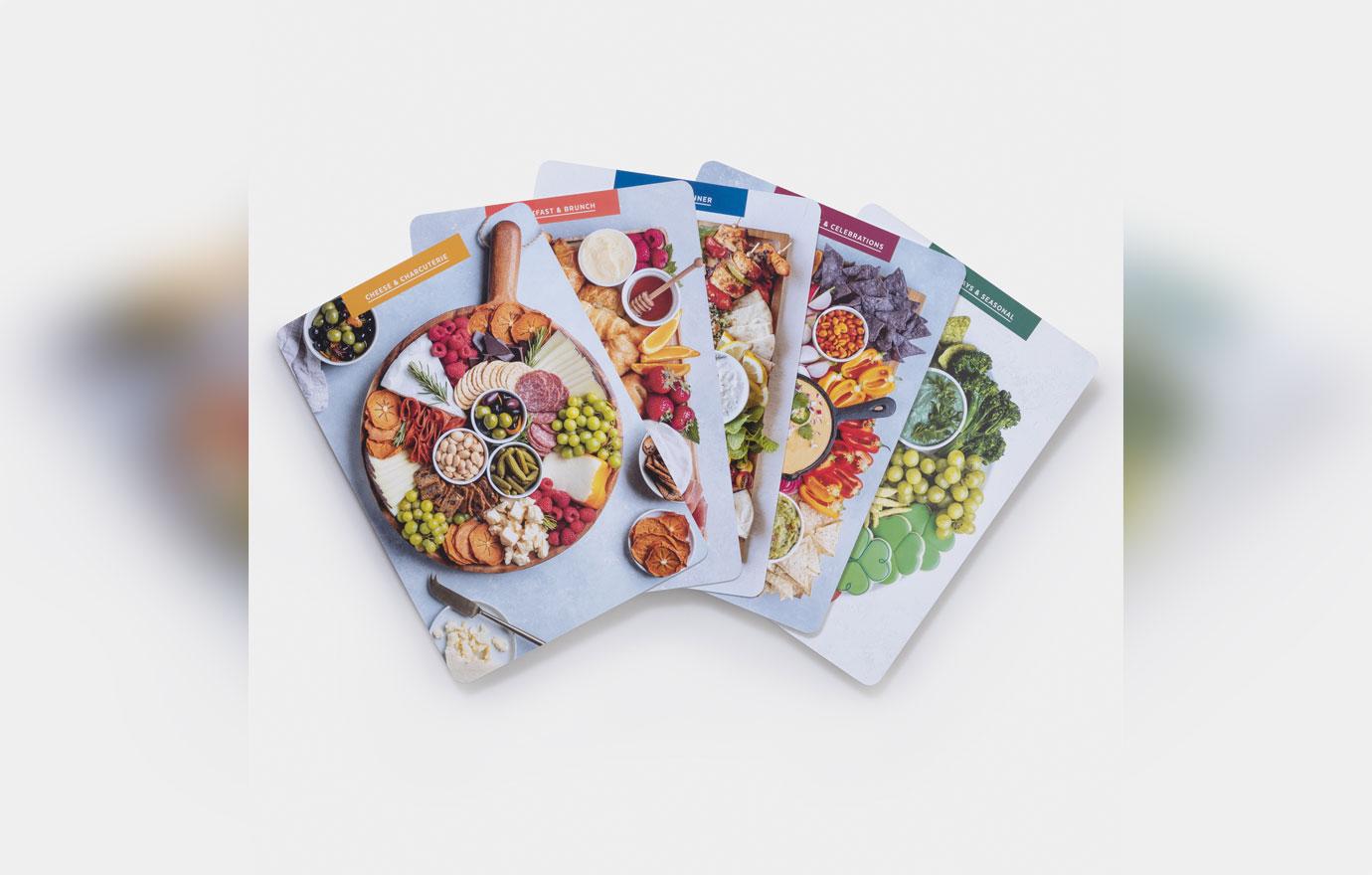 Article continues below advertisement
"The cards are small enough that you can put it in your purse and take it to the grocery store," she advises. "I just feel like we cracked the code! I thought, 'How do we make something different that is helpful for you as the person who is buying this?' I feel like it's got a lot of longevity to be the go-to gift for people not only for the holidays but throughout the year."
The author started putting together cheese boards when she would watch The Bachelor with her friends, and from there, she realized she loved getting creative with food.
Article continues below advertisement
"My friends were making pasta if we had a dinner party, and I really didn't have a go-to dish, but this kind of became my way of contributing something super special that didn't require any cooking skills," she explains. "I think you kind of learn by people's reactions because it was a hit right away. They always expected the cheese board, and I was just always so happy to do it because people's eyes light up."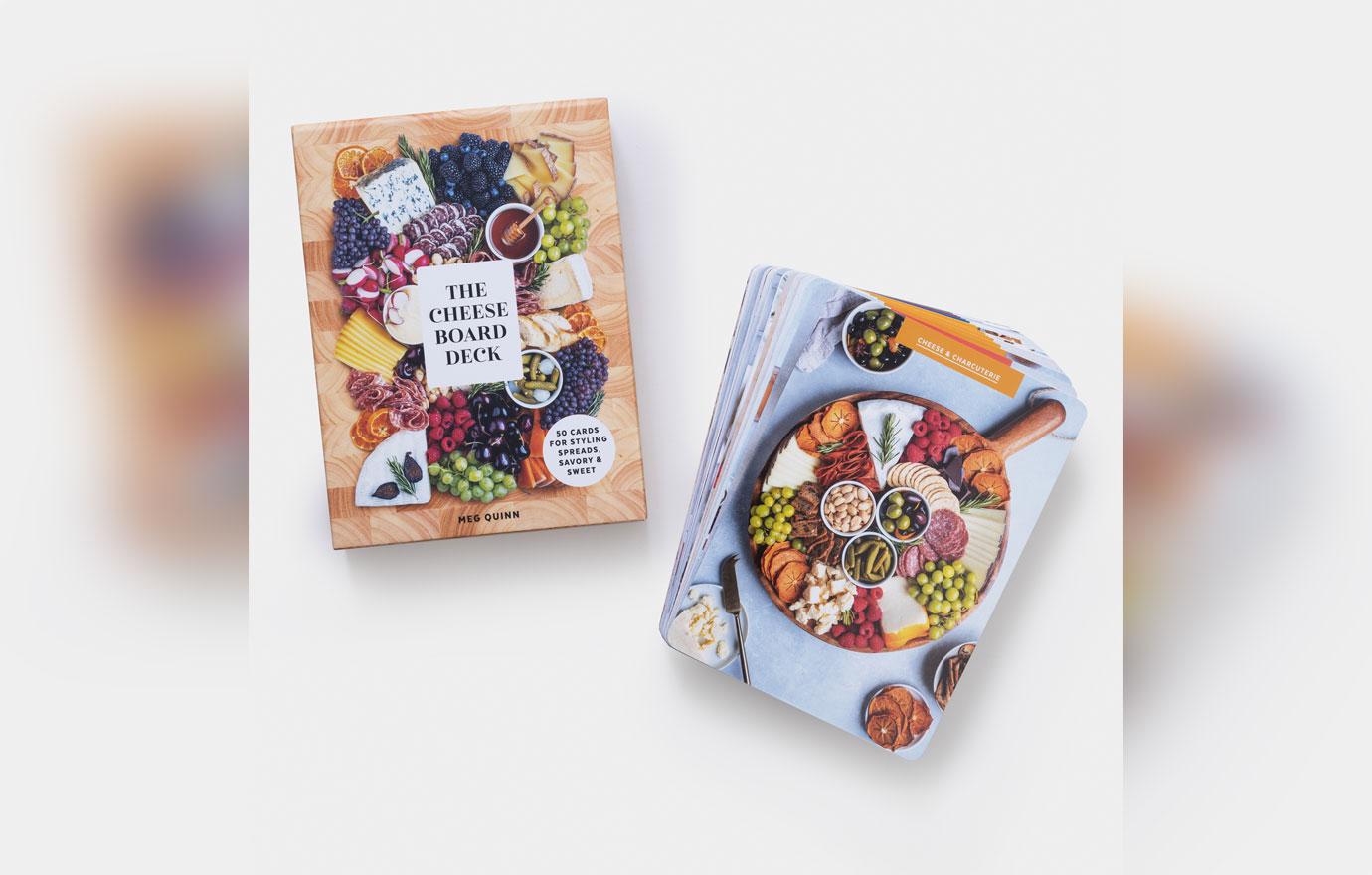 Article continues below advertisement
Quinn was working at an advertising agency for 14 years when she realized the job "didn't feel right anymore," and she wanted to pivot to something else. She thought she wanted to go into interior design, and her coworker gave her the idea to start posting photos on social media.
"It wasn't anything impressive, but I had a knack for styling, and then I started to grow my account," she says. "At the same time, I would always make cheeseboards, and I would just snap a picture of my cheeseboard and I would post it — those posts tended to get the most traction. People would ask questions — 'How did you do that?' or 'What cheese is that?' So, I just decided to listen to the audience and made a concerted effort to make my channel a resource for people to learn how to put together those cheese boards, so slowly it evolved out of interior design into this kind of food styling element."
Article continues below advertisement
Now, the brunette beauty is ecstatic that she gets to help people along the way. "I am here to give people resources, whether it's doing [a board] or being inspired to do something else," she gushes. "It feels so good and that is something I didn't have in my old job."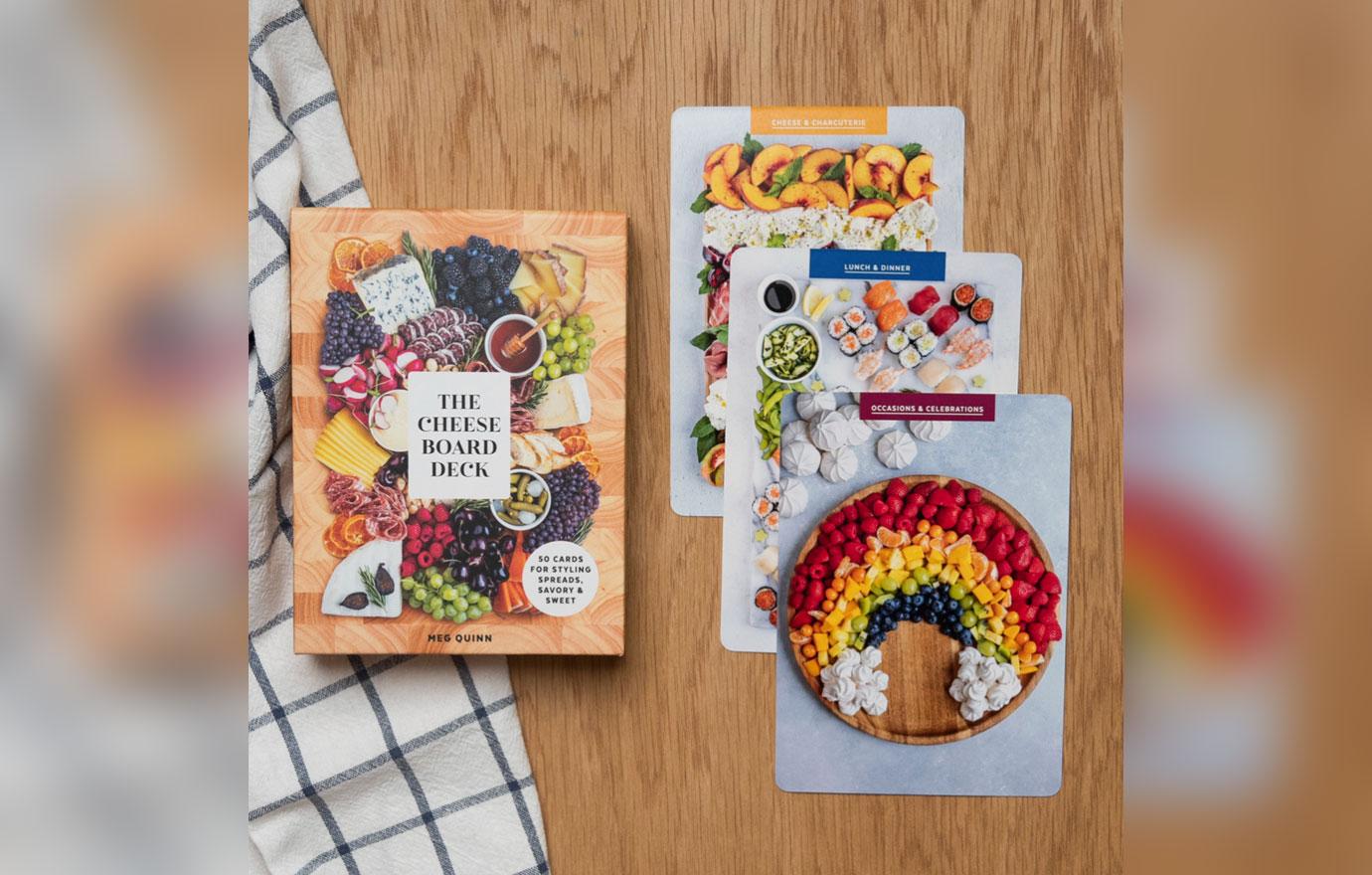 Article continues below advertisement
Although Quinn was nervous to leave her "stable" job, she admits it was for the best. "There is no greater feeling than doing something that scares you and coming out on the other side. It builds so much confidence," she says. "I feel passionately about The Cheeseboard Deck and creating cheeseboards, and I know when people see it and they discover it, they are going to feel passionately about it, too."
Fortunately for Quinn's fans and followers, she hardly runs out of ideas!
Article continues below advertisement
"I have too many!" she exclaims. "It was so hard to narrow it down because I just feel like I want to share everything. When you're doing something creative that makes you happy, it is a joy."