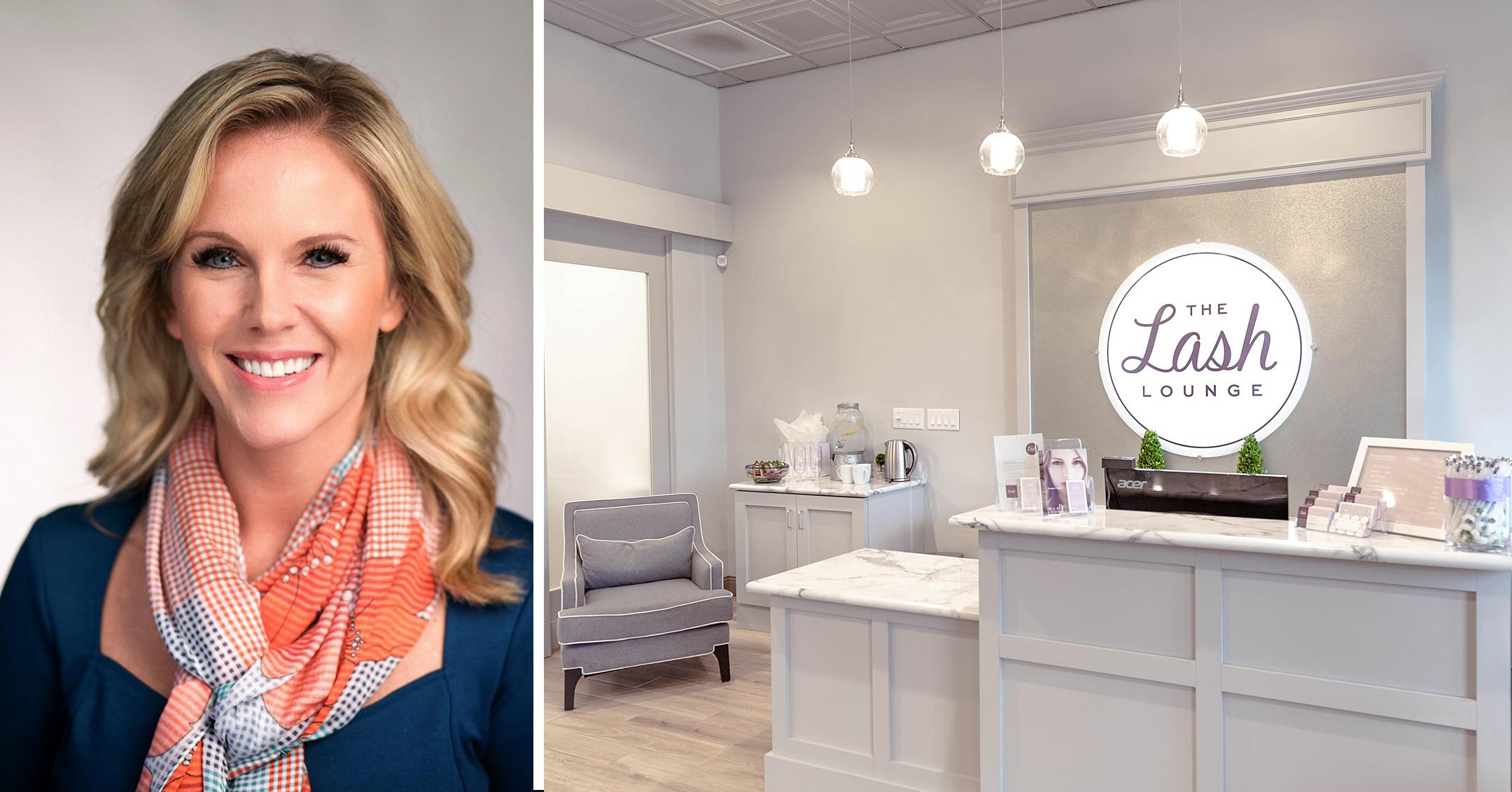 Exclusive: Lash Lounge Founder Anna Phillips Admits She's 'Lucky' She 'Came Across A Great Service At The Right Time,' Says She Hopes To 'Inspire' Others
Anna Phillips had no idea that she would be changing women's lives for the better. The blonde beauty moved to the Bay Area in California right after college, where she "got into the tech world very quickly," she exclusively tells Morning Honey.
Article continues below advertisement
But Phillips came to a career crossroads in the early 2000s and knew she wanted to make a change. As a result, she decided to pursue her lifelong passion of helping others feel more confident about themselves.
She got certified in massage therapy and would practice on her friends and family — they were Phillips' "guinea pigs," she says — but she realized that there was something big missing in the beauty industry: a place where people can get their lashes done.
Article continues below advertisement
"I pitched the expansion to my husband, and he thought I was a little crazy, but he's very supportive because there was nothing like an eyelash dedicated salon at the time," she shares. "We were the first of our kind, and I opened up one salon and I thought, 'You know what, if my clients follow me down the road, I can at least pay the bills and say that I tried. If we get one more person, then maybe I can make a dollar.' So, we opened the salon, and within three months, we had literally a six month waitlist to get in. I ended up opening three salons in three years, and they all took off really fast."
Article continues below advertisement
"I had a close client that became a friend who was in franchising, and she said, 'You really need to expand this, if you don't, someone else is going to,' and I am such a believer," she says. "I understand the service, and I understand the quality, and I understand the importance of focusing on the customization for each client. It's not a one-stop shop. We literally developed what is called the face mapping method. It's a patented method — so we literally measure the eyes and we customize in the design with the length and the curl and everything about your lashes to perfectly compliment your face and your eyes, and we go through a full consultation. I knew if someone else opened this and ran with it, they may not have the same level of detail and customization that I wanted. So, I started franchising it, and we took off a little bit slow, which was great, we had to iron out a lot of kinks, and then by 2016-2017, we just started hitting the gas petal, and we've sold over 450 units."
Now, The Lash Lounge can be found all over the U.S. — from California to to New Jersey to New Mexico — and Phillips wants to make sure that all of her customers are satisfied, because at the end of the day, she is making them feel good.
Article continues below advertisement
"We focus on lash extensions. We have a variety of options that people can get, but we also do kind of lash and brow enhancing services, we do tinting for the lashes and brows, we also do lash lifts, which are perms. We do threading as well," she notes. "The thing that makes us different is our training and our customization. We provide so much training, we provide so much education. We really, really create such a great environment for them, which is unheard of in the beauty industry."
Despite becoming a savvy business owner, Phillips still has one big mission — she just wants everyone to love themselves, and if she can help get them there, then she has done her job.
Article continues below advertisement
"My hope is that it makes them feel beautiful, and I think that when we feel beautiful, we feel more confident, and when we are more confident, we're able to do things and conquer things that we normally don't try," she admits. "So, my hope is that it kind of trickles down that way – that we can help them feel beautiful and cared for when they come in."
Article continues below advertisement
"From a business perspective, I have got two daughters, and we've got largely a very female staff," she confesses. "I feel like I was lucky, I came across a great service at the right time, and I just took the opportunity and ran with it. I am not a Harvard grad, I am not someone who developed software or something amazing, so my hope is that women who feel like 'I can't do that,' you can! You can absolutely do it and look at what level you could possibly do it at. Who knew this one room business that I had would grow into 300 plus units across the country?"
"I hope my daughters are inspired, I hope that our staff is inspired, I hope other people are inspired," she adds. "I want people to realize that you can find something that you are really passionate about because I think that is half the battle. Once you find your passion, you find your purpose."
Article continues below advertisement