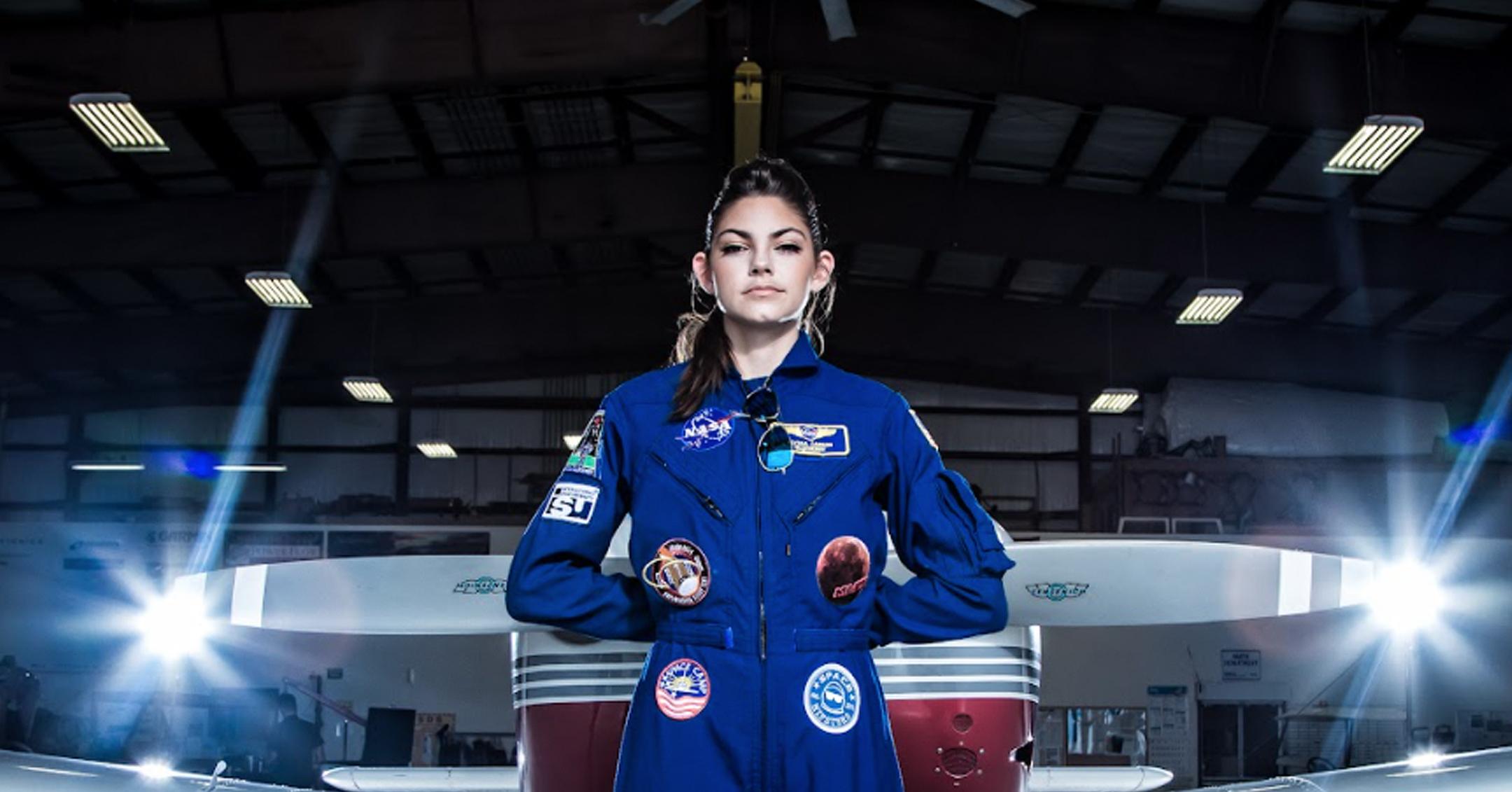 Exclusive: World's Youngest Astronaut-In-Training Alyssa Carson Hopes 'That My Story Is An Inspiration' To Young Girls To 'Go After Something They Didn't Originally Think Was Possible'
Alyssa Carson's life is anything but ordinary. The 20-year-old — who is the world's youngest astronaut-in-training and youngest person to complete NASA's Passport Program — became interested in going to space when she was a little girl, and ever since then, she knew she was destined to achieve greatness.
Article continues below advertisement
"I came across space camp and decided I had to go, so I went for the first time when I was seven — me and my dad actually did a family camp, so that was really nice," Carson exclusively tells Morning Honey while talking about her partnership with Frito-Lay Variety Packs to launch the Back to School Blast Off campaign and Space For Her Scholarship Fund. "It changed my life because pretty much it was all the information about space I had been wanting to know – it was my equivalent to Disney World. It was life-size rocket, and it really taught me everything I needed to know about space and what the job opportunities would look like and what different astronauts would do. So, space camp was such a huge part of my childhood."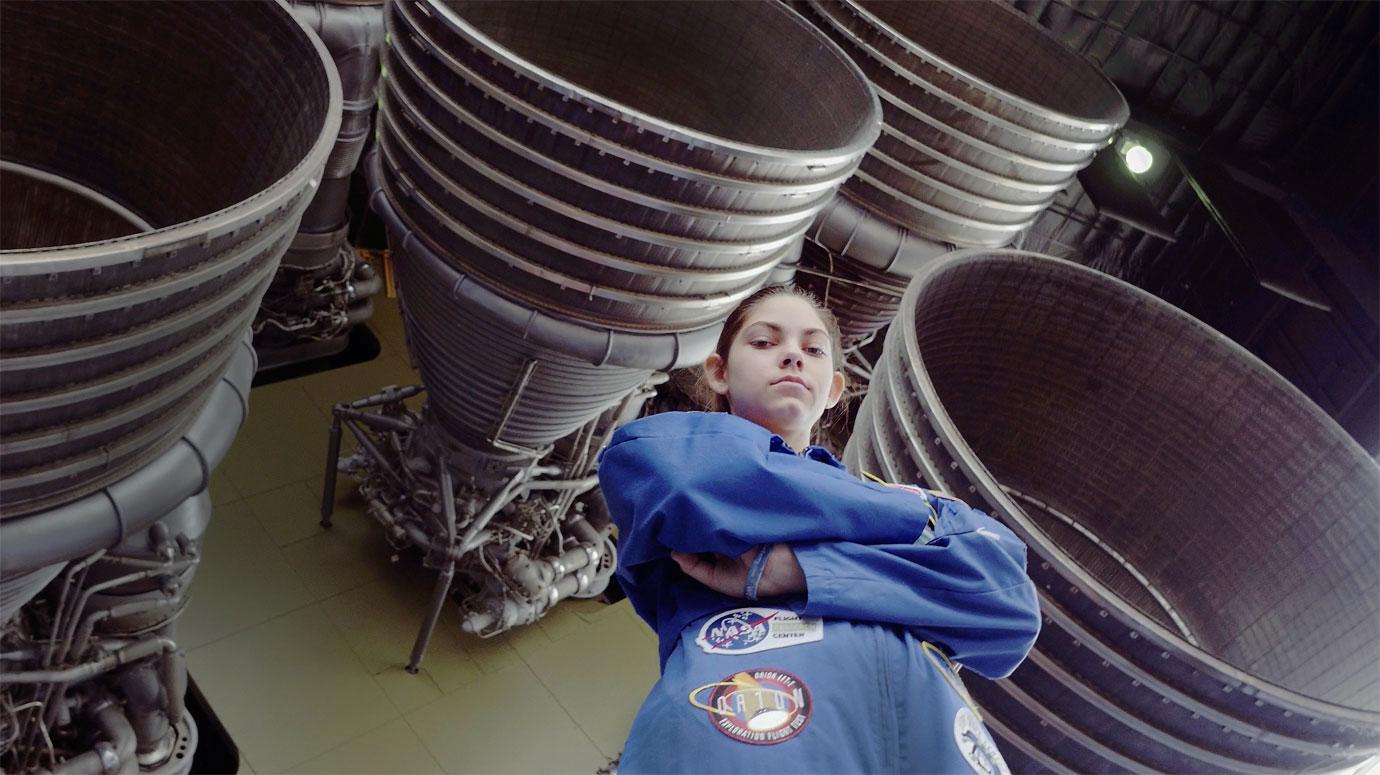 Since there aren't too many women thinking about the earth's solar system, Carson is hoping that she can connect with others who have similar aspirations.
Article continues below advertisement
"I always love talking to girls and inspiring them to go after whatever their dreams may be," she shares. "I always hope that my story is at least somewhat of an inspiration to these girls, to maybe go after something they didn't originally think was possible. That has really been the best part about what I do is really connecting with girls. I think in general, space is something that people view as so impossible and so out there and same for STEM [Science, Technology, Engineering and Mathematics] fields — it doesn't seem very realistic."
"I just want to be able to teach as many girls about the opportunities that they have and that is something that is really constantly changing, because as we have seen recently, space is always evolving and always changing – same for STEM," she adds. "One of my favorite moments was actually talking to girls, encouraging them to mix their interests, and this one girl — she was a middle schooler — was talking about how she likes space but also likes fashion. I was like, 'Make designer spacesuits! It could be a thing, you never know!' And so her realization of what could actually be possible was so amazing to see."
Article continues below advertisement
Carson's advice for others who want to get into the field is simple. "It's all about just starting by doing a little bit of research, doing some searching, also searching within yourself — what you like, what you don't like, etc. It's always about trying a lot of new things," she shares. "Follow your dreams – especially never let anyone take your dreams away from you. If it's something you want to do, you can definitely achieve it."
Article continues below advertisement
Though she has accomplished so much at a young age, Carson insists she is very down to earth.
"It's definitely weird because I totally feel like I live a normal life," she says. "I guess just all of the different space stuff I do kind of feels pretty normal to me, but I do understand that some stuff I do is not normal to an average 20-year-old, but obviously it's been really amazing to have all of the opportunities that I have gotten. It's been a lot of hard work and being invited to all of these opportunities at a young age, but I really just hope that it's just being an inspiration for the next group of girls that come along, and it's definitely been interesting."
Article continues below advertisement
She continues, "As I am getting older now, I am able to see the next generation of girls having that interest and seeing girls now younger than me kind of following the same path of wanting to push towards that and that is something really amazing."
Article continues below advertisement
That's why Carson's partnership with Frito-Lay is the perfect collab, as she gets to help girls find an exciting career in STEM.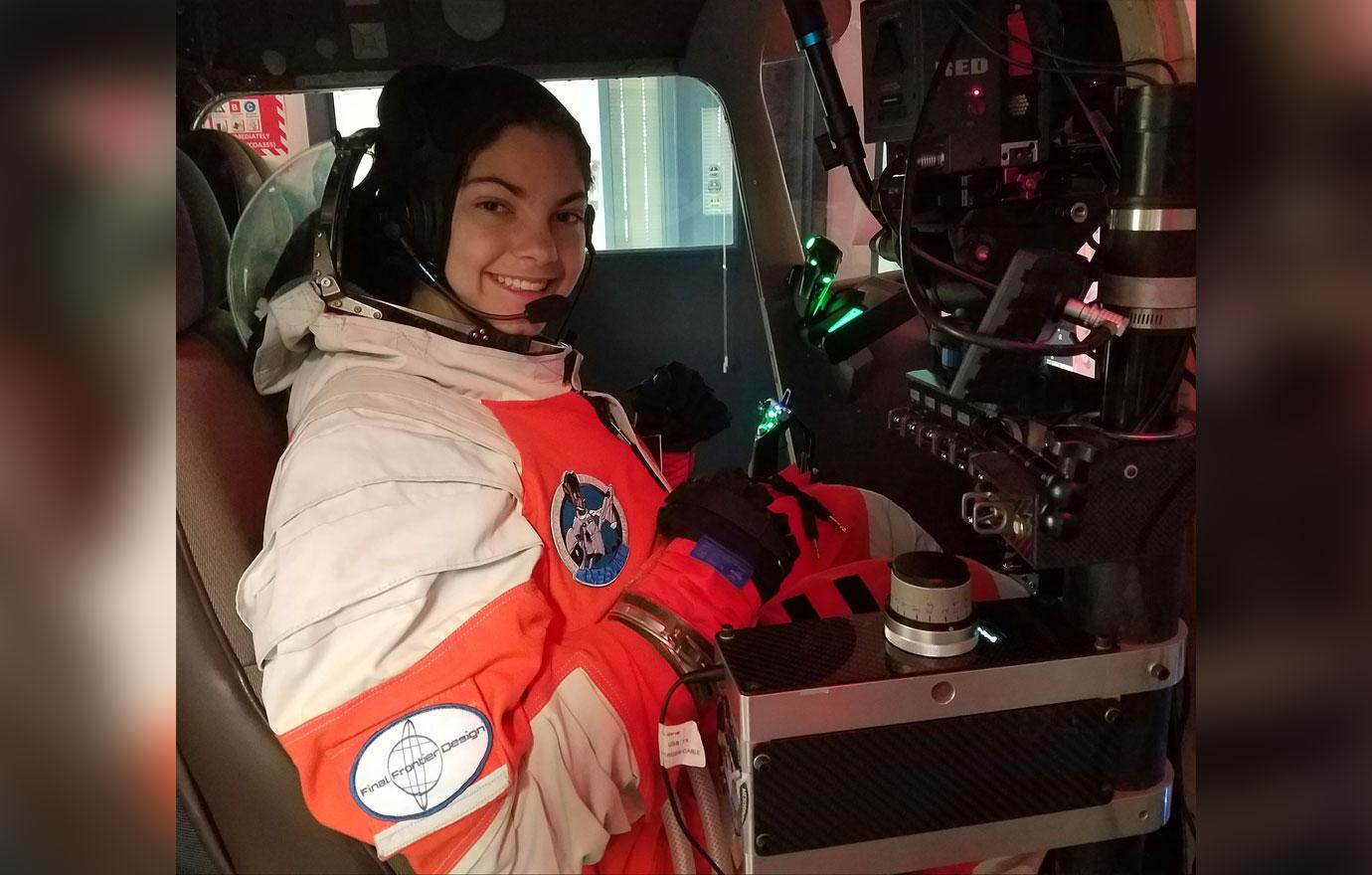 "It's really cool to help encourage more girls in STEM and everything pretty much around that realm, which is pretty exciting," she gushes. "The scholarship is going to be allowing different girls who have an interest in STEM to have the chance to actually be able to go to space camp as part of the scholarship, which is really amazing because space camp definitely changed my life when I was a little girl, so it's so exciting to see other girls getting that opportunity."
Article continues below advertisement
"There are a few other aspects like the variety packs, which are going to be in stores and be space-themed, a chance to win a trip to space camp and of course, a few activities they can even do online to help encourage your little girl at home or your kids at home to even participate in a few activities, which should be really fun," she adds.
"So, that is another reason why I think it's really cool for larger companies, like Frito-Lay, to be bringing in the topic of space and STEM because it makes it more realistic, it makes it more attainable, something a little bit more normal," she says. "So, I think girls are going to be able to see that and realize that's something they can go after. Hopefully the mentorship will be a great opportunity to start with all of this, but of course, it's about spreading the message to as many girls as possible."