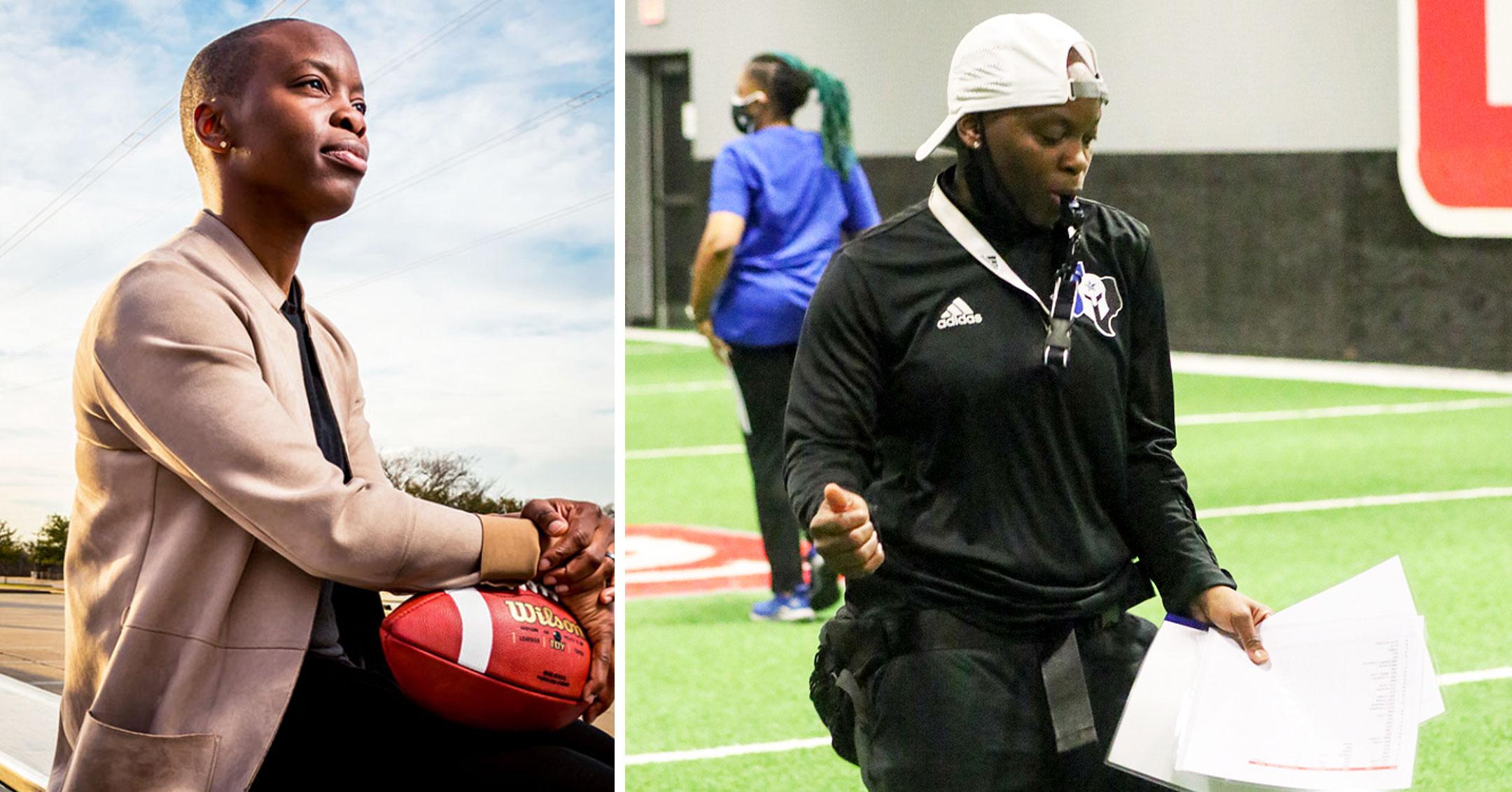 Exclusive: Founder & CEO Of The Women's National Football Conference Odessa Jenkins Is Breaking Barriers In The Sports World, Wants 'Women To Be Unapologetic About Pursuing Your Goals & Dreams'
Article continues below advertisement
"I want women to be unapologetic about pursuing your goals and your dreams and realize that we overthink things sometimes," the athlete exclusively tells Morning Honey. "We overanalyze sometimes about what we are up against and sometimes you just have to go do it. And so I think for me, that is a really critical lesson for women and girls to know."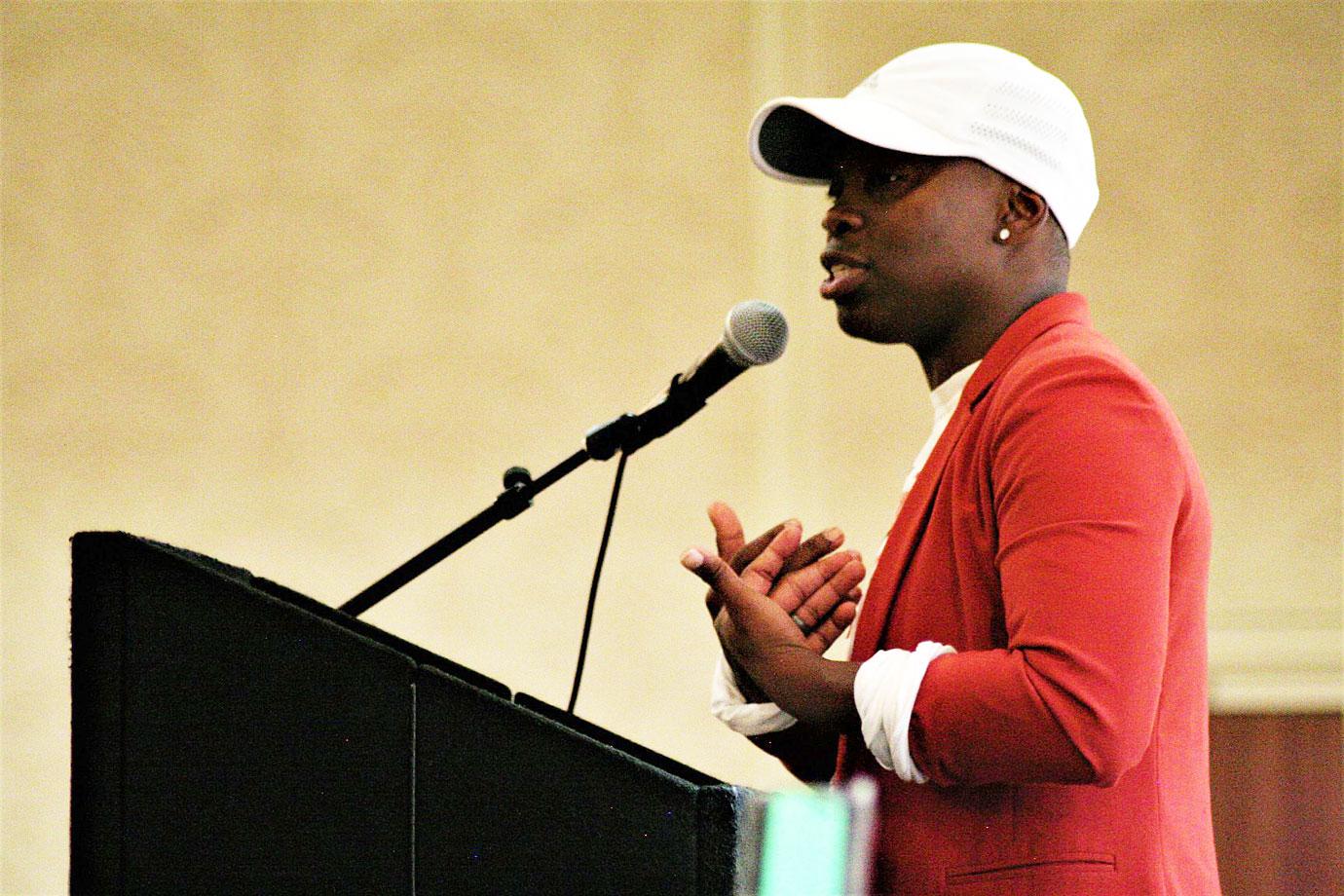 Article continues below advertisement
"On the other hand, the more softer piece is that, I just want to inspire the next person to believe that they can do whatever they want to do, they come from wherever," she continues. "I don't come from affluence, so I think for people to know whatever your struggle is, whatever the adversity is in front of you, that as long as you have a plan, stick to your plan and sort of never quit, that eventually victory will be yours and that's super important to me as I build what we're building."
Article continues below advertisement
"I am done doing this without anybody recognizing us, so I started to think about my teammates, the women I just won a national champion with. I was working at a tech company, and we were doing very well. I was an executive there, and I owned a team and I said, 'You know what, I am going to take all of those skills and I am going to go create the first and hopefully last only major professional women's football league,' and that is all how it started," she recalls.
Though it's "going to take us time to get some real funding," Jenkins is trying to get the word out about her team as much as possible.
Article continues below advertisement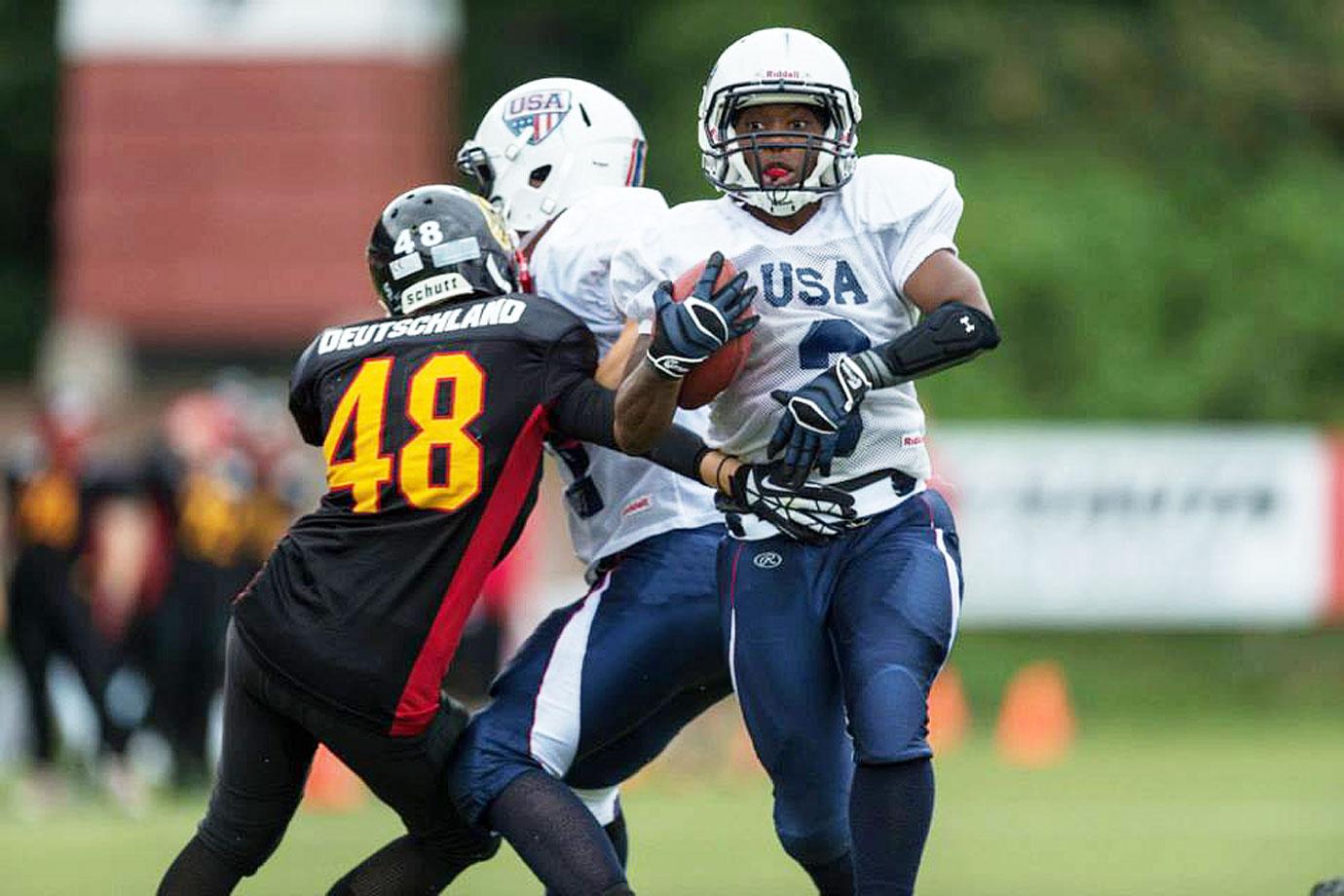 "We see moms who write us, and they are crying because their daughters want to be a football player and never knew she could be, and now she has somebody to look up to and somebody's jersey to go buy, and so I think that is the best part," she gushes. "That is what keeps us all going because we're literally changing the way people see the world when they meet us. There are some trolls out there for sure, but for the most part, the reaction has been good."
Article continues below advertisement
Ultimately, Jenkins — who is also openly gay woman in a male dominated industry — is "a natural leader," and she's serious about being a role model for young girls.
"I understand that they need someone to look up to. I did. We all need somebody to look up to, especially in those moments where you were unsure and you're like, 'I can be like that, I can be my whole self and still go out into the world and get everything I want,'" she shares.
Article continues below advertisement
"That was epically wild because that list had [tennis star] Billie Jean King, and she is the godmother of sports," Jenkins notes. "So, it kind of came out of nowhere, but it was really an epic moment because that was the first time in a major list that football — specifically women's football — had been featured."
Article continues below advertisement
"I think the WNFC is making people re-think and truly think about the full game of football, it's like this missing link that nobody even thought about," she continues. "If you grow up and you're 40 years old and you call yourself a football fan and you never seen a woman's football game, are you truly a football fan? We're making the sponsors, the media, etc. see this isn't finished — football hasn't grown as big as it could because it's missing something."
Jenkins is only getting started, and it seems like she has still has a lot more to accomplish.
Article continues below advertisement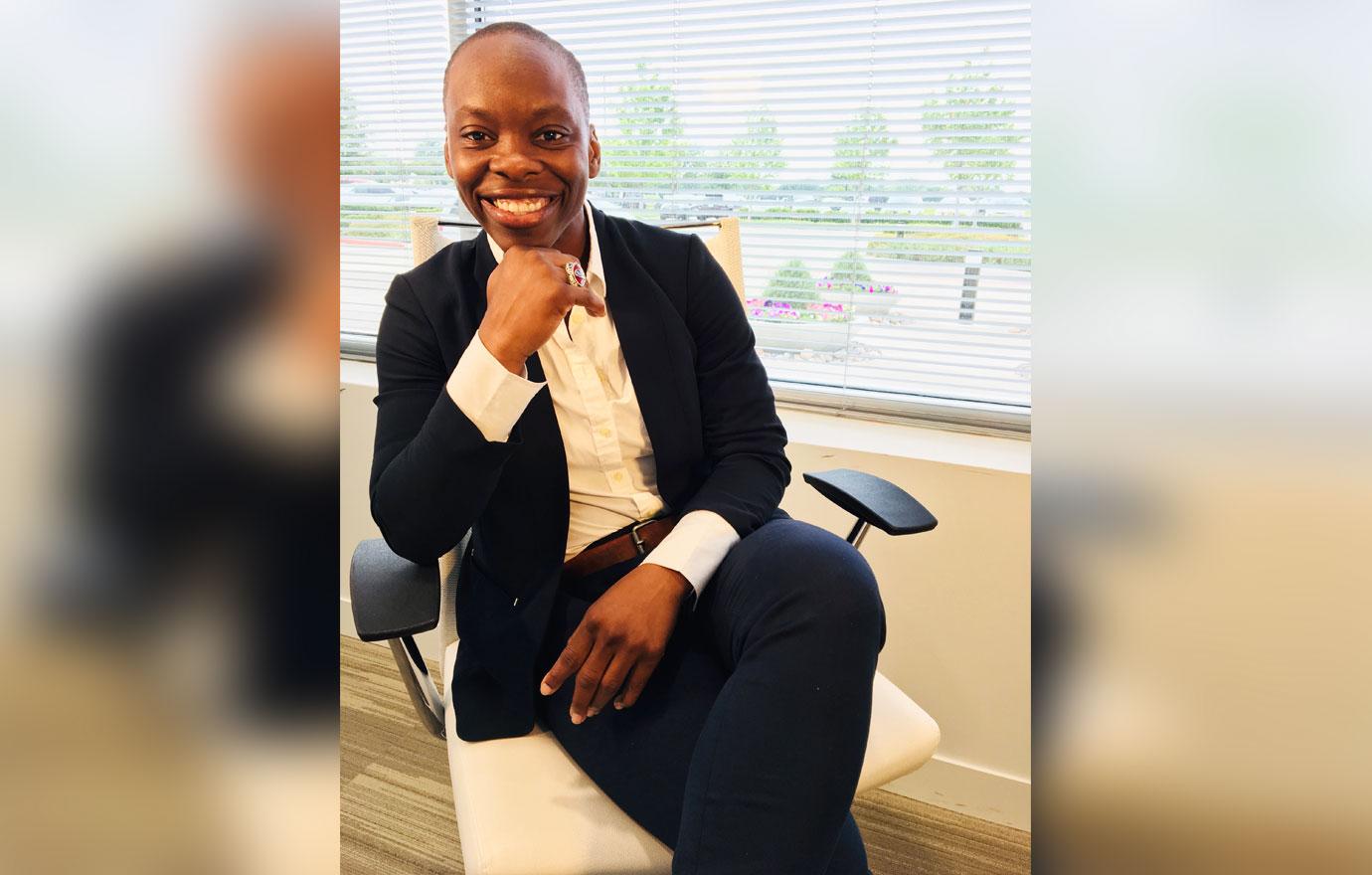 "I want to create a sustainable business that can generate revenue to a point where women don't have to choose whether they want to be a quarterback in the WNFC or a business leader or a teacher," she says. "I want to create a brand that exceeds expectations and that people feel like they have to be a part of all of the other great sports brands that are out there, you just have to be a part of it, you have to go get a team, you have to be a fan, so to me, that is what good looks like. Good looks like this becomes an international staple – I never have to introduce myself again and neither does a player in the WNFC."
"I am not where I want to be, but I am happy with what I've got," she adds. "I'm happy by the way I've treated people and that is the kind of baseline for me is I have done good by people. I have remained a balanced, good person, and for me, this isn't about personal success or fame. I want to be successful, but for me, how you live your life is better than what people sort of write down in terms of your achievements – how I live my life is real."