Exclusive: 'Backyard Envy' Star Garrett Magee Loves To Educate His Clients About 'Taking Care Of Plants' — Inside His Tips & Tricks On How To Grow A Garden
Even if you think that you can't take care of a plant, Garrett Magee, the star of Backyard Envy, believes quite the opposite. In fact, part of the landscaping guru's job is to teach others how to get outside and grow some beautiful greenery.
Article continues below advertisement
"So many people come to me and our company, and the reason why they come to us is because they say, 'I do not know anything about plants, I am terrible with plants, I have the opposite of a green thumb, I have got a black thumb.' I am like, 'Listen, it's not like I was born with a green thumb, it's all about trial and error, and I fail all of the time and you can't be scared of killing a plant or a failed crop," the reality star exclusively tells Morning Honey while talking about his partnership with Naked Juice.
"I mean, as long as you are curious and accepting of failure, I think that is what will help you grow and you're not going to be disappointed by 'Oh, this didn't work out if it died,'" he shares. "Take that and learn from it. So for me, it's all about allowing yourself to unplug and really allow yourself to just experiment. It's all a big experiment going out there to the garden and eventually, you will be able to say, 'I don't have a black thumb, I have a green thumb now.'"
Article continues below advertisement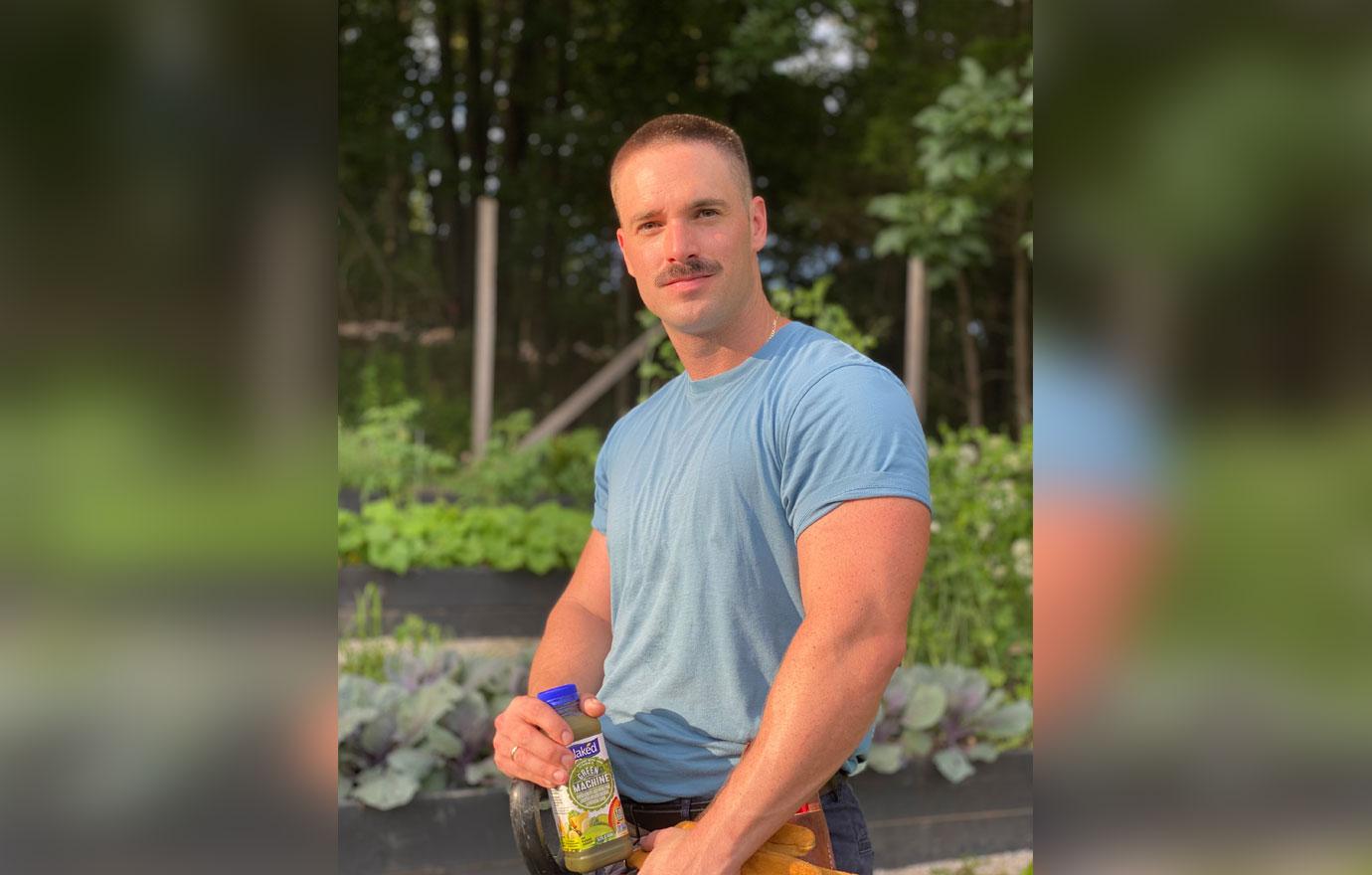 If you want to start your own edible garden, Magee advises others to first "open up your fridge, see what you are eating and then get inspiration from that."
Article continues below advertisement
"I think it's better to start small because I think people can sometimes be a little too ambitious, and by starting small, you're able to really get a feel for what can I grow? What can't I grow?" he says. "Maybe it's better to start with leafy greens, something that can quickly harvest, and they will last throughout the season."
Magee — who runs a business called Manscapers — likes "to use kale," as he puts it in everything, especially smoothies.
"I like strawberries. Sometimes they can be a little fussy, but I do like to use strawberries a lot, but yeah, it's all about experimenting. It's whatever you like to eat and then using that in the garden," he spills.
Article continues below advertisement
Not only will you get to eat delicious and healthy food, but Magee says that everyone should take up gardening since it will make you feel good and get you in the right headspace.
"I just encourage everyone to unplug from their phones, unplug from their computer, and just go outside, get your hands dirty and allow yourself to completely disconnect," he notes. "Don't even bring your phone outside, don't even wear your ear buds, like listen to the birds, listen to nature, really get out there. It's also great exercise, which is great for your mental health – just bending over and picking weeds, you're going to work up a sweat. I heavily encourage that, and I mean being able to see something grow from seed to a fruit or vegetable, it's very rewarding and self-gratifying, so I think it's very beneficial to your mental health. When you plant a plant and you see it grow and thrive, it's the most rewarding feeling."
Article continues below advertisement
Magee, who was previously a video editor before he changed careers, is ecstatic that he now gets to share his passion with others — one of the many perks of the job.
"It's a little scary before [his clients] see [the finished product] because it's like, 'Are they going to like it?' But usually they do and just seeing everyone get so excited to see this new outdoor space and plants, it really is overwhelming and just hearing people's stories of why they wanted to garden and what it means to them, it's very touching," he gushes of seeing people's reactions in real live and on his Bravo show. "So it's very fulfilling to give that to someone."
Article continues below advertisement
Magee's rise to fame has only begun, and it seems like there's many more things in the works. In addition to wanting to creating a pottery line, Magee and his business parters have already "done two seasons of the TV show" and will publish a book in December.
"It's been a lot in just a short amount of time, and it's very exciting," he says.
In the meantime, Magee is happy to collab with Naked Juice since the company is "passionate about sharing the delicious goodness of fruits and vegetables" — something that he agrees with.
Article continues below advertisement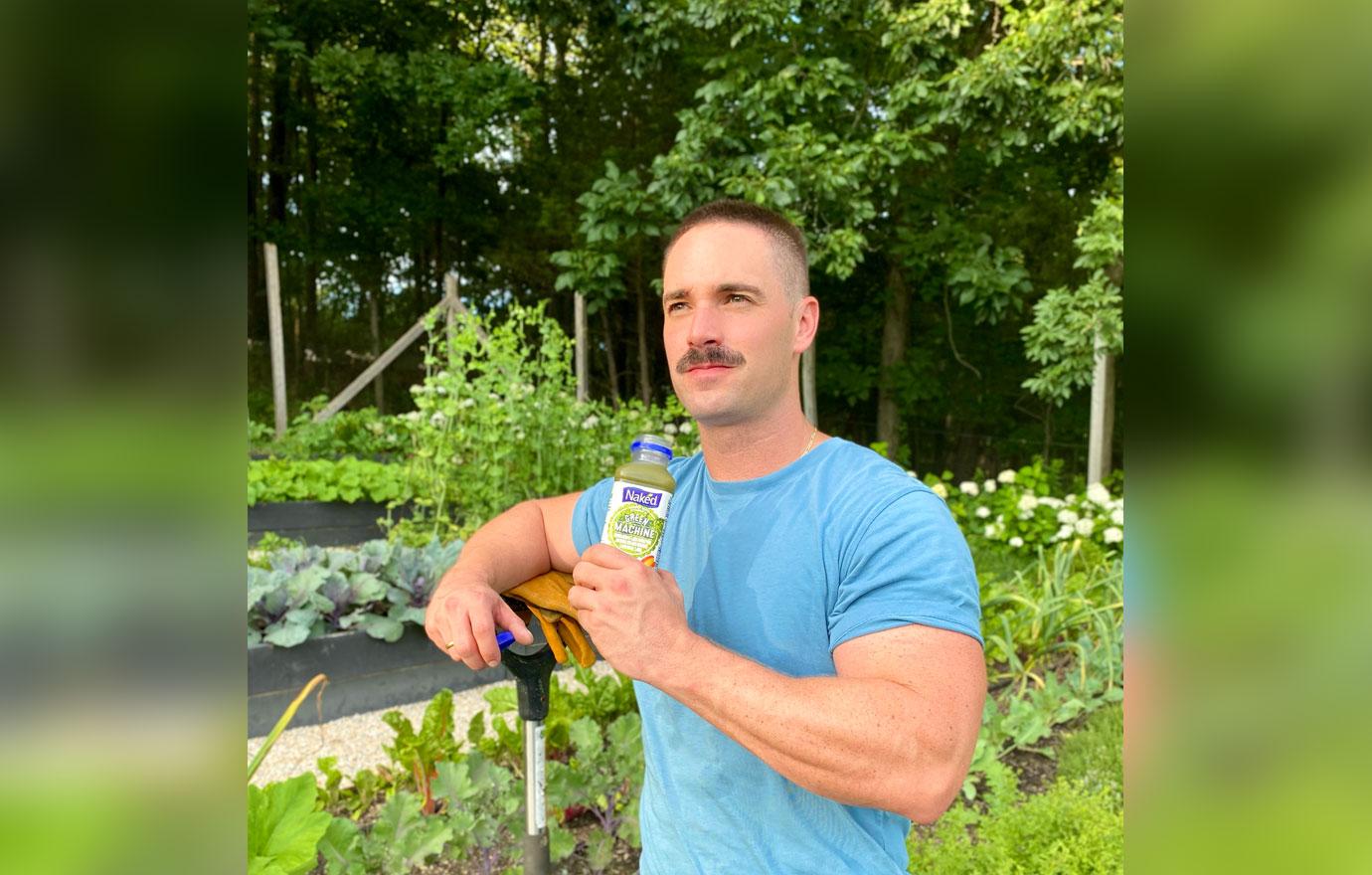 "I've been drinking Naked Juice since I was in college, so it was really natural for us to get together. I love their juices and smoothies," he says. "I love making smoothies with different fruits and vegetables from my garden, but often when I am working, I am not able to do that, so grabbing a Naked Juice is always a go-to for me. Naked Rainbow Machine, which is my favorite, has beets, and it's not only one of the main ingredients, it's also my favorite super food, and it's a great end of season vegetable."