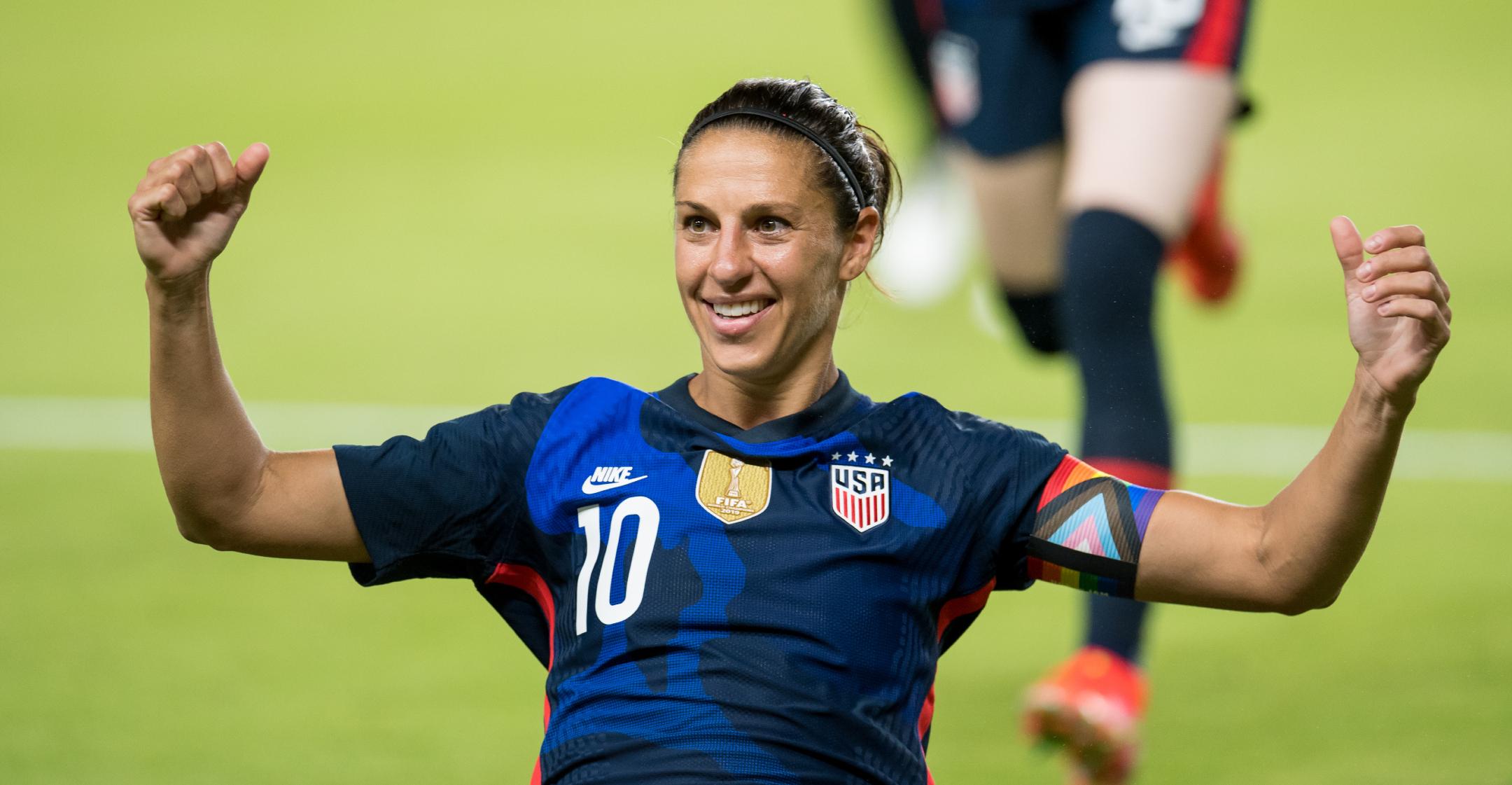 Career Goals! At Age 39, Carli Lloyd Has Just Become The Oldest Soccer Star To Ever Score In The Olympics
The accomplishments just keep on coming for Carli Lloyd!
When the 39-year-old athlete made it to the 18-player roster of the U.S. Women's soccer team for the Tokyo Olympics, she became the oldest woman to ever compete in the games.
Article continues below advertisement
Now, after scoring two goals during the team's victorious match over Australia on August 5 — which earned them the bronze medal — she also holds the title for the oldest soccer player to ever score during the Olympics!
The precious record holder was Ryan Giggs, a British athlete who did so when he was 38.
Even more impressive, the Rutgers alum's second goal of the game marked her 10th Olympic score, setting a new U.S. record that was held by Abby Wambach.
Article continues below advertisement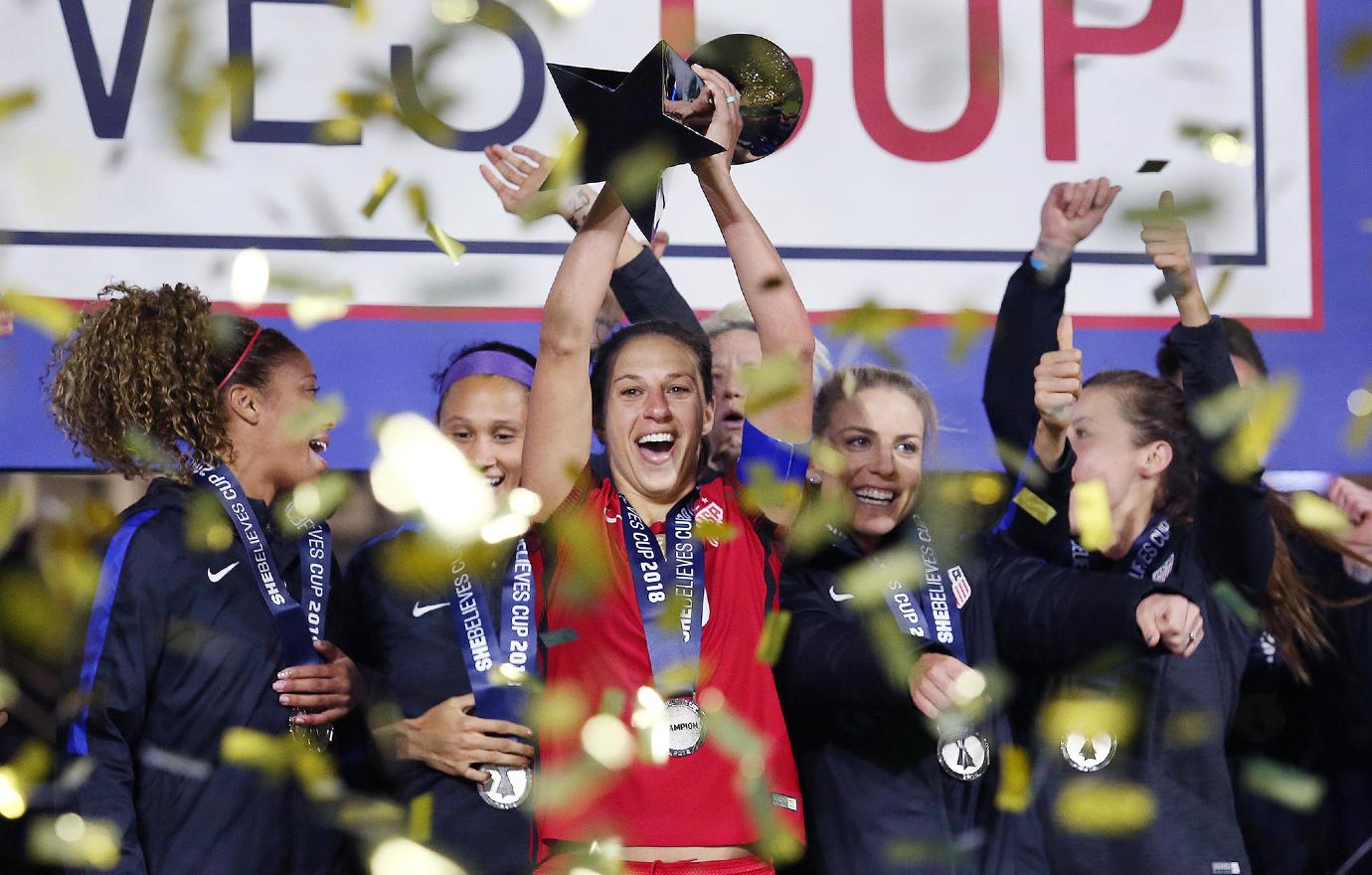 "I've never played to be top goal scorer anywhere," she insisted after the monumental game. "I've just been continuously climbing, continuously pushing limits, continuously just trying to hone my skills and get better each and every day."
Article continues below advertisement
"I've always wanted to be someone who determines when my career ends, and whenever that is, I'm going to walk away proud at some point. Just be proud of being part of this team, proud of representing my country, the crest. It's been amazing," the New Jersey native gushed. "I just wanted to win, that's really it. Win and be the best version that I can possibly be."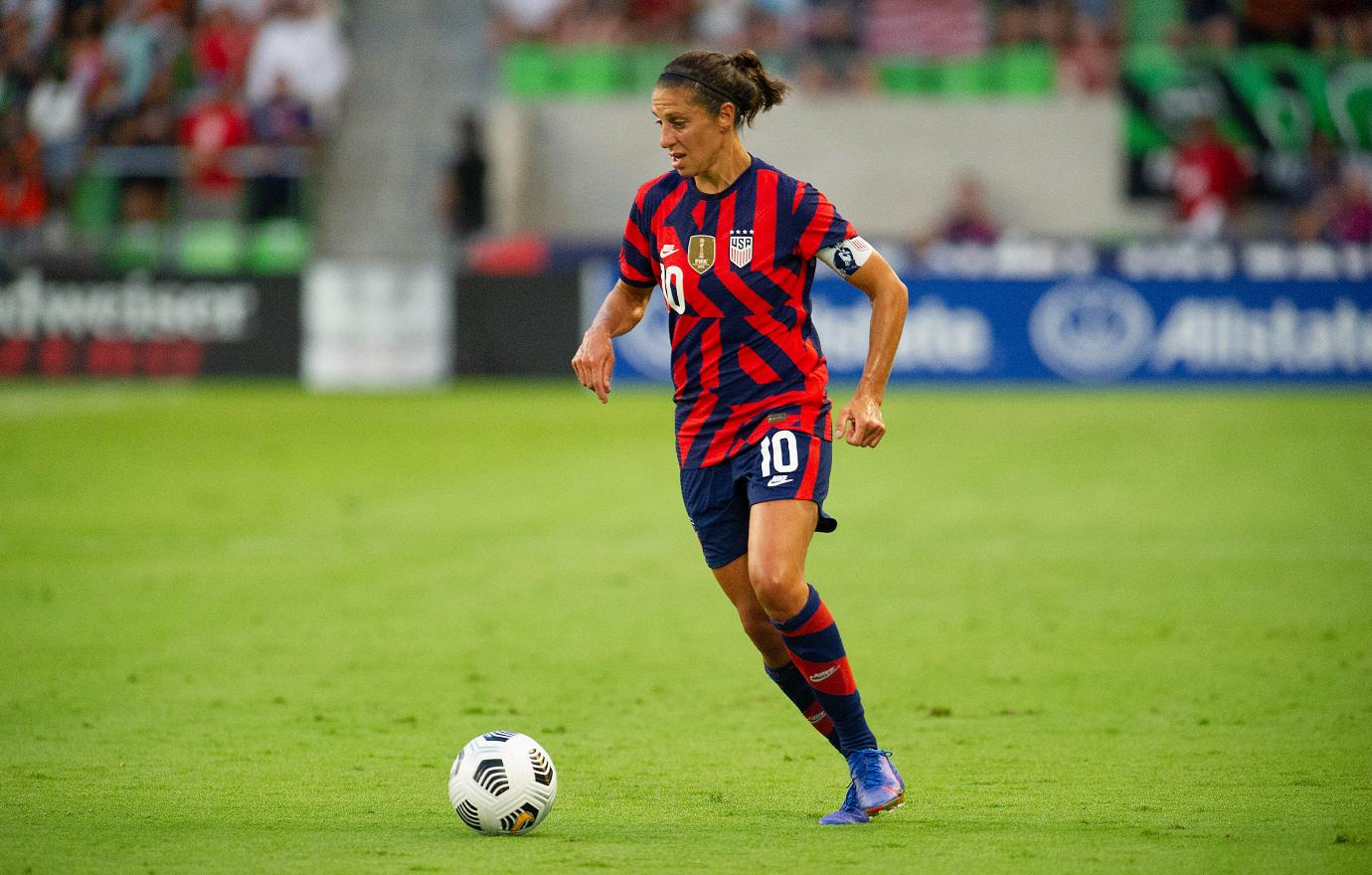 Article continues below advertisement
Though the superstar has yet to reveal whether or not she's ready to retire, she admitted that it is something she's thought about.
"I think that I've had a different mindset going into this [year's Olympics]. I haven't made any official announcements yet, but obviously I am at the tail end of my career," she acknowledged. "Physically, I feel really good, but at some point, I have to hang up the boots and live life. And I know my husband [Brian Hollins] is eagerly waiting for me to switch off because it's been 17 years of just grinding away."