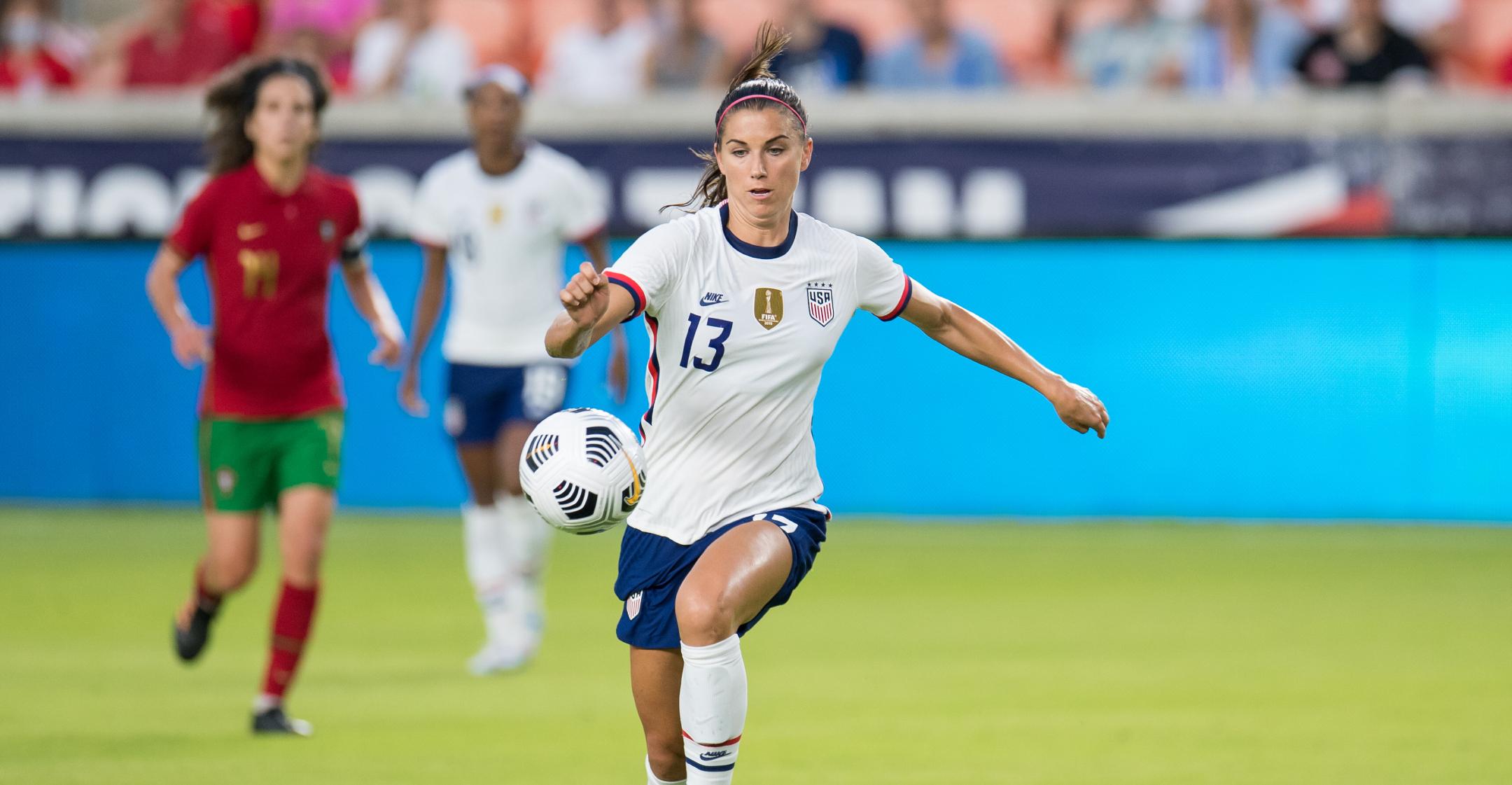 Body Goals! U.S. Women's Soccer Star Alex Morgan Shares Her Exact Workout Routines That 'Cater To Anyone'
Article continues below advertisement
"It was really exciting for me for the very first time to kind of open up to people and share my workouts with them and create something that was really authentic to who I am and what I actually do," the star explained to PEOPLE of teaming up with the app, which you can download at the Google Store or App Store.
"I wanted to make sure that I was able to cater to everyone. I didn't want to make it very difficult," she shared of the exercises in her routine. "I'm a professional athlete and I work out every single day. I do this for a living. So I wanted to make sure that I was able to show somebody what I did on a daily basis, but without them not being able to complete it."
Article continues below advertisement
Her first program is called Train Like a Pro: Alex Morgan Strength Series. It includes six workouts designed to improve your strength and stamina while targeting multiple muscles.
Each routine is 15 to 25 minutes, so you can get in a sweat session at any point in the day.
Article continues below advertisement
Article continues below advertisement
"You're the only one holding yourself back, so don't be afraid to push it," Morgan stated.
The upcoming Olympic games mark the first for the athlete since she gave birth to daughter Charlie last May — but she's confident that she's just as strong as ever.
"I feel like my body is feeling the best it's felt since the 2019 World Cup. I feel like I'm really getting my stride back on the field and I'm kind of every day figuring out how to be a mom and a professional athlete at the same time," she explained. "It's like a new, interesting chapter of my life that I'm really enjoying."