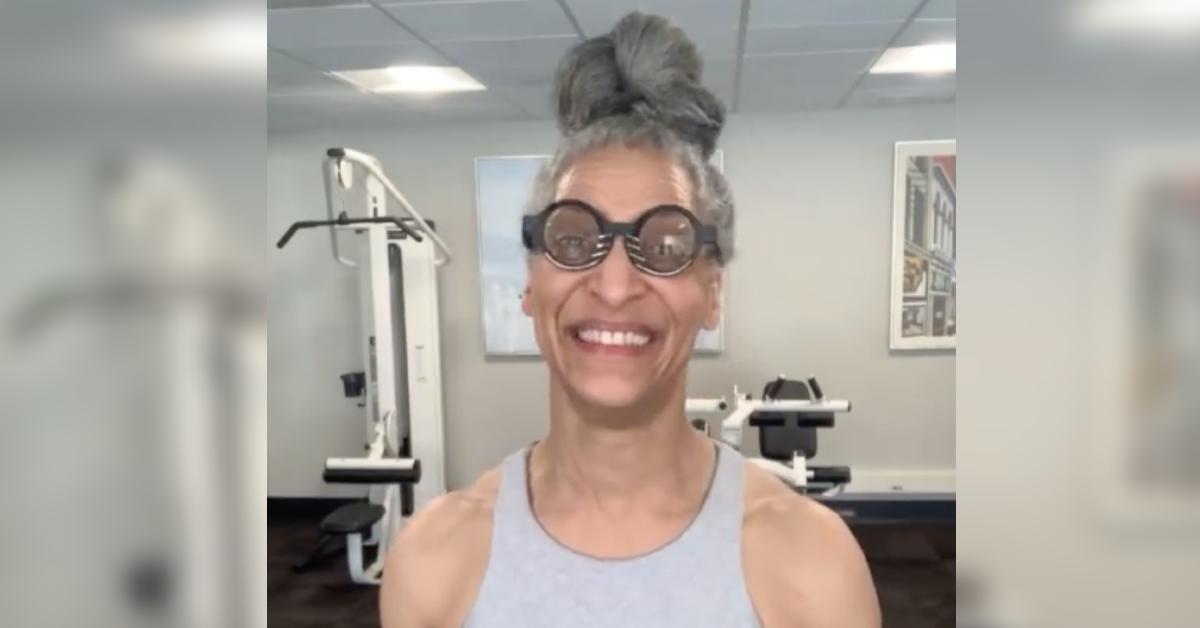 Exclusive: Carla Hall Is Proud Of Her Muscles At 57 Years Old, Says She 'Feels Really Good' & Has 'Been Working On My Body For 6 Months'
The results are in ... and Carla Hall looks amazing! Though the chef eats for a living — and it's not always kind to her waistline — she decided to whip herself into shape in the past year.
Article continues below advertisement
Needless to say, the TV personality is proud of how far she has come. "It is a big deal. I have been working on my body for six months," she exclusively tells Morning Honey.
Hall decided that in order to drop some pounds, she needed someone to work out with her every day, and since then, she has been on track.
Article continues below advertisement
"I have only missed one week since January working out with my accountability partner," she says. "I work out early in the morning, no matter what the time zone, because I know that we are not going to be filming at that time. If I start filming at seven, I will work out at six. I have committed to doing that because I can then eat all of this other stuff and it's about balance."
Article continues below advertisement
She continues, "I can't eat and have my free time sitting and watching TV, so if I am going to eat, the counter of that means I am going to work out. I also make sure that I don't eat out all of the time. When I go to cities and people are like, 'You have to go this restaurant,' those restaurants are celebration foods. After eating all of that dessert, I want to come home to something plain. I want to eat some chicken, I am going to eat some rice, I am going to eat a plain vegetable."
Ultimately, The Chew alum couldn't be happier with her new physique.
Article continues below advertisement
"Honestly, I am 57 and muscles are sexy. I am going to go out there and say it! I feel really good, and I also feel that my gray hair belies my youthfulness, and I get excited about stuff," she gushes. "My husband loves my body, and he would love my body no matter what it is doing, but I think the confidence that I feel, the confidence that I have in my body, absolutely translates into my business. I think that it's a 360 result of working out, and if I have control over my body, it makes me feel like I have control of so many other things."
If you're looking for some inspiration, Hall heads to the gym every Monday, Wednesday, Friday and Saturday and focuses on a different body part each day — from arms to abs, everything is covered, and the workout takes about 60 to 75 minutes.
Article continues below advertisement
"In terms of food, I have been so off my plan, so one of the things I have realized in working with this trainer was that I wasn't eating enough protein. I eat protein and carbs and seven small meals a day — and that's including two shakes and oatmeal. It's boring, regular stuff. I am like, 'How many different ways can I fix chicken and rice?' I get creative with it – herbs and zest, so that is what I do about my food and then when I am not just going to restaurants, I will treat myself one day a week," she says.
Since Hall has a "sweet tooth," she makes sure to dig into some ice cream or cookies for dessert. We'll cheers to that!