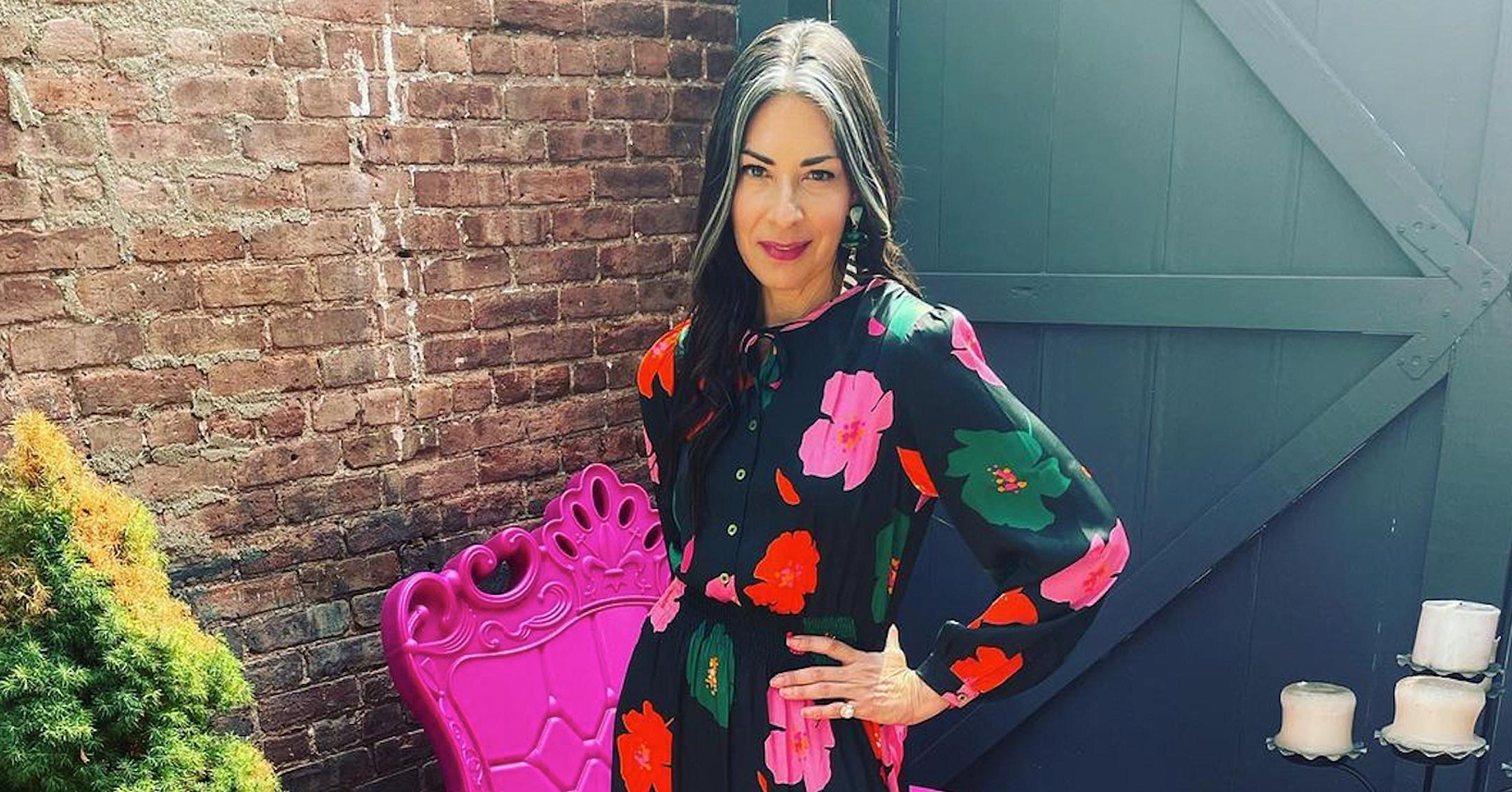 'We Have To Redefine The Narrative': Stacy London Wants To 'Help Take The Shame & Stigma' Out Of Menopause
The idea of talking about menopause with your girlfriends may not be a typical conversation, but Stacy London hopes that as a society, we can eventually get there.
Article continues below advertisement
"The idea of a man having a midlife crisis is getting a Porsche and a younger girlfriend. The idea of a woman getting older is she is an old hag and a crone. Nobody wants to deal with her," the stylist, 52, said on the "Breaking the Bias" podcast.
Article continues below advertisement
"But, if you think of matrilineal societies or anywhere where women, and those who are gender non binary; are revered for who they are as they age," she continued. "We have to take back what that lens is going to be, we have to redefine that narrative. A patriarchal society is never going to want us to do that ourselves. It's part of where we're headed and it's part of our sociobiological evolution. This is the final frontier in the arc of women's identified health. Being able to talk about menopause and aging more frankly will help to take the shame and the stigma out of it. Anything you shine a light on is going to help to not only normalize the experience, but also optimize the conversation."
Going forward, the TV star hopes that everyone can "talk about the difference between menopause and aging."
Article continues below advertisement
"It's not just our job to reach out to people who are experiencing menopausal symptoms because of chronological age," she noted. "We need to be talking to younger people who may come to menopause for all sorts of different reasons, and they should not feel excluded from this conversation. I realized that it's not just 40 to 60-year-olds who should be in this conversation. We need to include the 28-year-old who has radical hysterectomy or breast cancer or endometriosis or premature ovarian failure, or it could be an issue of gender while you're transitioning for a trans woman. These things are not being talked about enough and the language is not inclusive."
London, who recently took on the role of CEO of State of Menopause, has accomplished a lot, but ultimately, she hopes to lift others up along the way.
Article continues below advertisement
"Throughout my entire career, I've always been concerned with self-acceptance, self-awareness, and self-esteem. I knew that I wanted to help other people while also finding my own path and sense of peace around aging and going through menopause. But, I also wanted to focus on what it means to look at a lifespan into eternity," she shared of her outlook.
"I recognized that it is now much longer than it used to be and that we are going to be old much longer than we are going to be young. We not only deal with the personal crisis of change — physical, mental, and psychological — but we value the price of youth so much and we devalue the price of wisdom," she added. "So, I knew that I wanted to be the symbol. I want to be the embodiment of a woman who is middle-aged, who takes control, and who changes that narrative into something that can be an example for other people to look at."