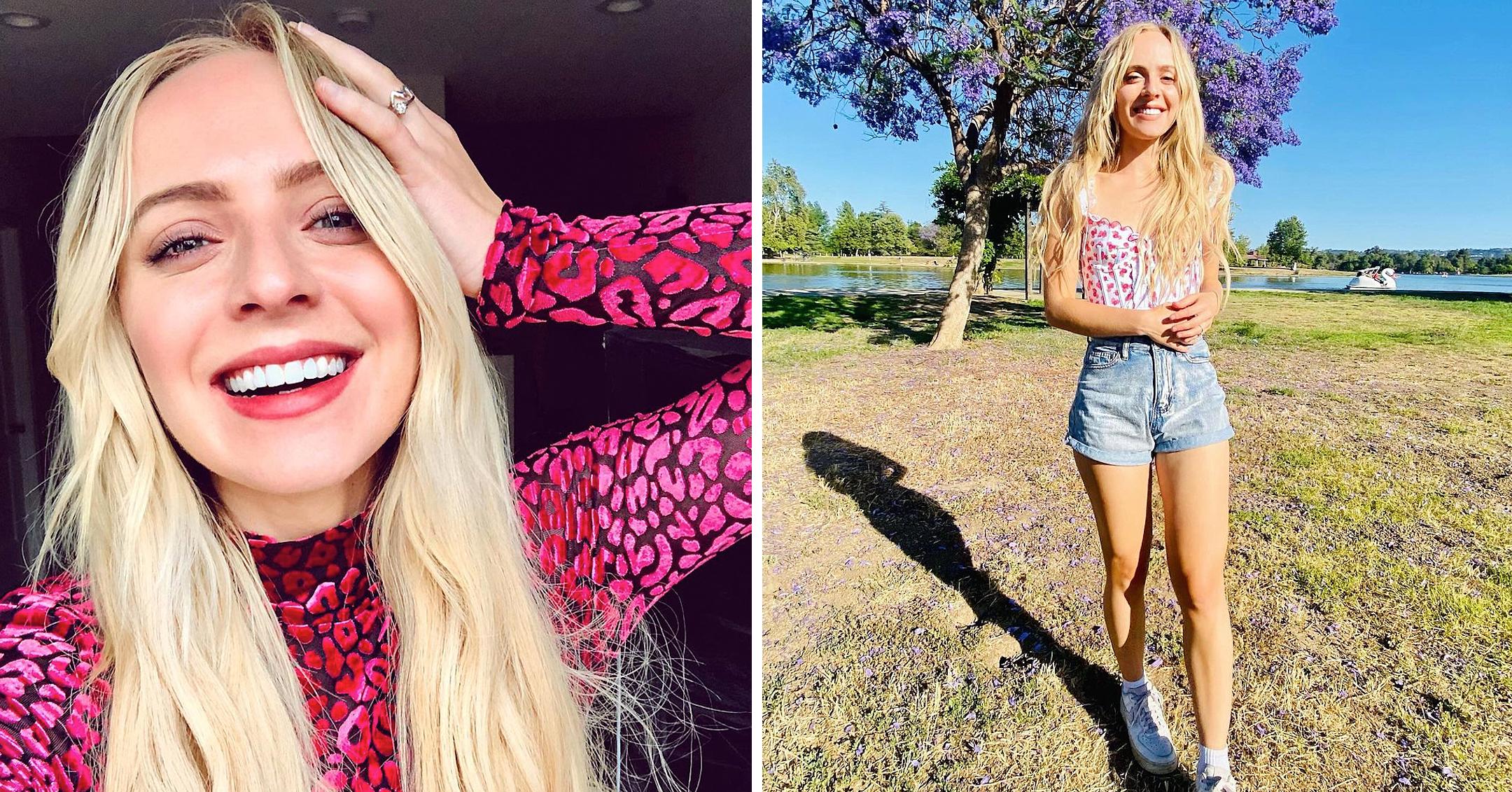 Exclusive: TikTok Star Madilyn Bailey Reveals Being Vulnerable With Her Fans Through Her Music Is 'Terrifying,' But 'It's Always Worth It In The End'
Though it can be frightening for the world to hear your thoughts, TikTok star Madilyn Bailey isn't afraid to get candid with her fans through her music.
Article continues below advertisement
"Yeah, it's terrifying, but I am also slightly, crazy insane," the 28-year-old exclusively tells Morning Honey while talking about her new campaign with Cotton Incorporated, where she brought its famous jingle, "The Fabric of Our Lives," to a new generation. "I like things that terrify me. I lean into the fear of yes – that is where growth happens, so yeah, it's terrifying, but it's always worth it in the end."
Recently, the blonde beauty took a leap and auditioned for America's Got Talent, where she performed a song for the judges solely using remarks from trolls.
Article continues below advertisement
"You're going to put out content that doesn't do well – I put out content all of the time that doesn't do well, but you don't know about it because you didn't see it because it didn't do well and that is alright," she says. "Writing a song using hate comments and putting it on the internet was such a random thing and very different from what I was doing, it was definitely a risk, but it worked out!"
Article continues below advertisement
Now, the musician has a whole new fanbase that she gets to connect with, and she is grateful at the positive feedback she has received.
"It's wild to see how my music has been able to be a part of people's lives – it's not just a form of entertainment, like people have given birth to my songs, people have gotten married to my songs, people have gone through breakups, through losing somebody, to falling in love, so my music gets to be the soundtrack of people's lives and that is so cool," she continues.
Article continues below advertisement
"I think what I get to do with my songwriting is take the human experience and put it into words in a form that people can relate to. I often times have people say, 'Oh that is exactly what I went through, I just didn't have words for it.' So, I get to kind of put words and melody to things that everybody experiences in life."
Article continues below advertisement
Even though Bailey was a bit nervous her career might not take off when she first started posting videos on the internet, she is adamant she would have broke out into showbiz one way or another.
"I am the kind of person that doesn't take no for an answer, so it wasn't an option," she states. "If this didn't work out, I would find something else – some other way in. But I am a very creative person, so it makes sense – creatively problem solve."
Article continues below advertisement
She adds, "A big part of my story is I came from a really, really small town in Wisconsin with no real way to do this. I mean, I literally took out a non-HG camera and stood it on boxes and filmed my first video. If you have an iPhone, you have better recording equipment and camera than I did when I started, and so I think it's really important for the small town girl to realize it is 100 percent possible, the internet is a huge, huge game-changer. I know that there is a lot of negative things to come along with the internet, but the amount of good that the internet can do and the way that we can connect with each other through the internet is just a game-changer. Art is so much more accessible, and if you have a dream, it doesn't matter if it's music – it can be cooking, dancing, whatever it is, the internet is such an amazing vehicle to get that out there and even from a small town, you can do that, too."
The rising star admits she might not always be the most confident person in the room, but she is focused on watching her career soar.
Article continues below advertisement
"I think to be an artist means you're widely insecure at the same time – you have this almost delusional belief in what you're doing, it's like a combination, it's very vicious, but mostly I just try to focus on the dreams and the chasing and the goal and the hustle and then when I am busy with that, the insecurities tend to be pushed down," she explains.
Article continues below advertisement
In the meantime, the songwriter has been having a blast, as she recently teamed up with Cotton Incorporated to write a new bop.
Article continues below advertisement
"I do this thing where I take comments from my YouTube channel and social media and turn them into songs, and when Cotton Incorporated approached me, and they were like, 'What if you took comments from TikTok, people shared stories about different clothing items and you turned them into songs?' I was like, 'This is absolutely perfect,'" she says of the collab. "I was just like, 'Wow I get to be now be added to the list of artists who have reinvented this jingle and brought it to a different generation of people, which is so exciting.'"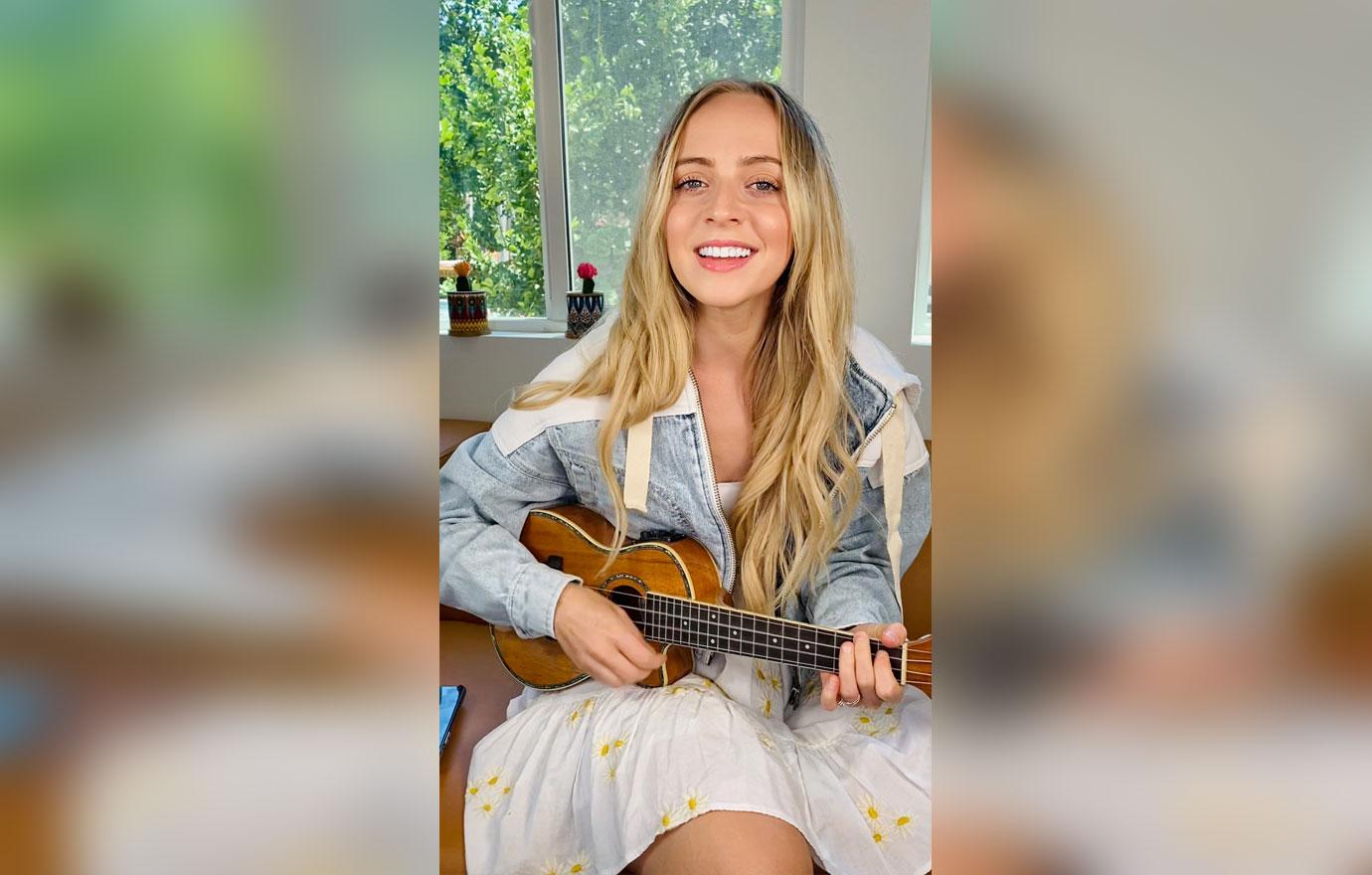 "It's just an extension of storytelling — songwriting is just storytelling, and so I was able to really get to know my audience on a very more personal intimate level because they were sharing these incredible stories about losing loved ones or when they wear a shirt, it reminds them of their brother and when they wear this sunflower dress, people call them sunshine — just like such cool, qualities about people that I didn't know before," she adds. "I am definitely inspired by these comments when I ask people for comments, I got so many! People love their clothes, and people love the stories that are attached to their clothes."