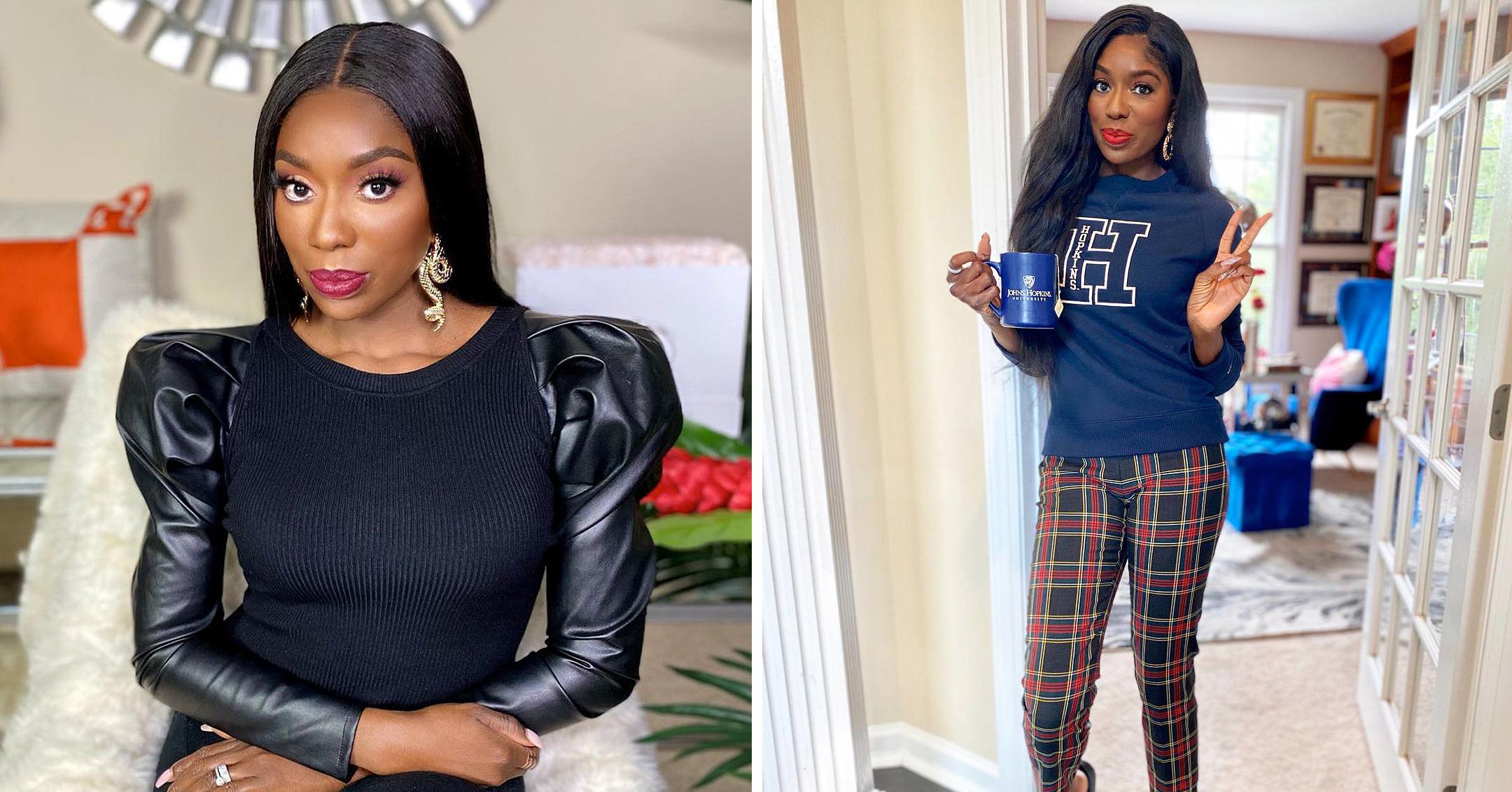 Exclusive: 'RHOP' Star Dr. Wendy Osefo Admits She 'Faces Hurdles' In Her Career Frequently, But She 'Tackles The Stereotypes That People Put On You'
Article continues below advertisement
The TV personality, 37, is an assistant professor at Johns Hopkins School of Education, a commentator, a reality star and much more, but she knows all too well that people will sometimes stand in her way. Fortunately, she is not complacent and has learned that she needs to take another path to reach her goals.
"I have been put in a box my whole life," Osefo exclusively tells Morning Honey while promoting season 6 of RHOP, which premiered on Bravo on July 11. "People have often told me I can't do certain things because I am the youngest one or I am the youngest professor in my department. I face hurdles because of my age, I face hurdles because of my ethnicity, I face hurdles because people say you have long nails and if you're on TV, you have a certain decorum you should look like."
Article continues below advertisement
She continues, "I tackled that this season, too. I tackle the stereotypes that people put on you because of your profession and what those stereotypes mean and how that is not fair to me. I should be able to be a professor who gets plastic surgery and who likes my hair long and who likes wearing nail polish and red lipstick and that does not diminish my intellectual capacity. Women come in all shapes and sizes and we have different interests, and I think that the way in which society puts us in a box to say, no, you can't be smart and beautiful, you can't be sexy and courageous. It's like you always are forced to pick one and that is something I tackle this season – not just myself, but with some of the ladies."
Though the brunette beauty has only starred on the series for two seasons, she acknowledges that is doing things on her own terms and doesn't care what anyone thinks.
Article continues below advertisement
"I think you just have to start living for yourself and stop living for others," she says of her way of thinking. "I feel like a lot of my life I lived for other people, what was expected of me, what I was supposed to look like and be like, and I said, I am not doing that anymore. I said I want to live for myself, and I think that once you make that decision, it changes your outlook on life and your approach on what you do in your life."
Even though Osefo understands that reality TV might be tough to film, it has only helped her become more successful in her career. "I feel like opportunities come once in a lifetime, and I am one of those people that really lives by the mantra YOLO [you only live once]," she explains. "If I get a call today saying I need to go to L.A. to cover some news issue, I will be there, you know, barring that my kids are taken care of and all of that other stuff, but I never want to live with regrets, so everything that I do or everything that I have done as been under the auspice of I don't want to have any regrets."
Article continues below advertisement
"I think that I am in a really in a good place, I am enjoying it," she gushes.
Real Housewives of Potomac airs on Bravo on Sundays at 8 p.m. ET.