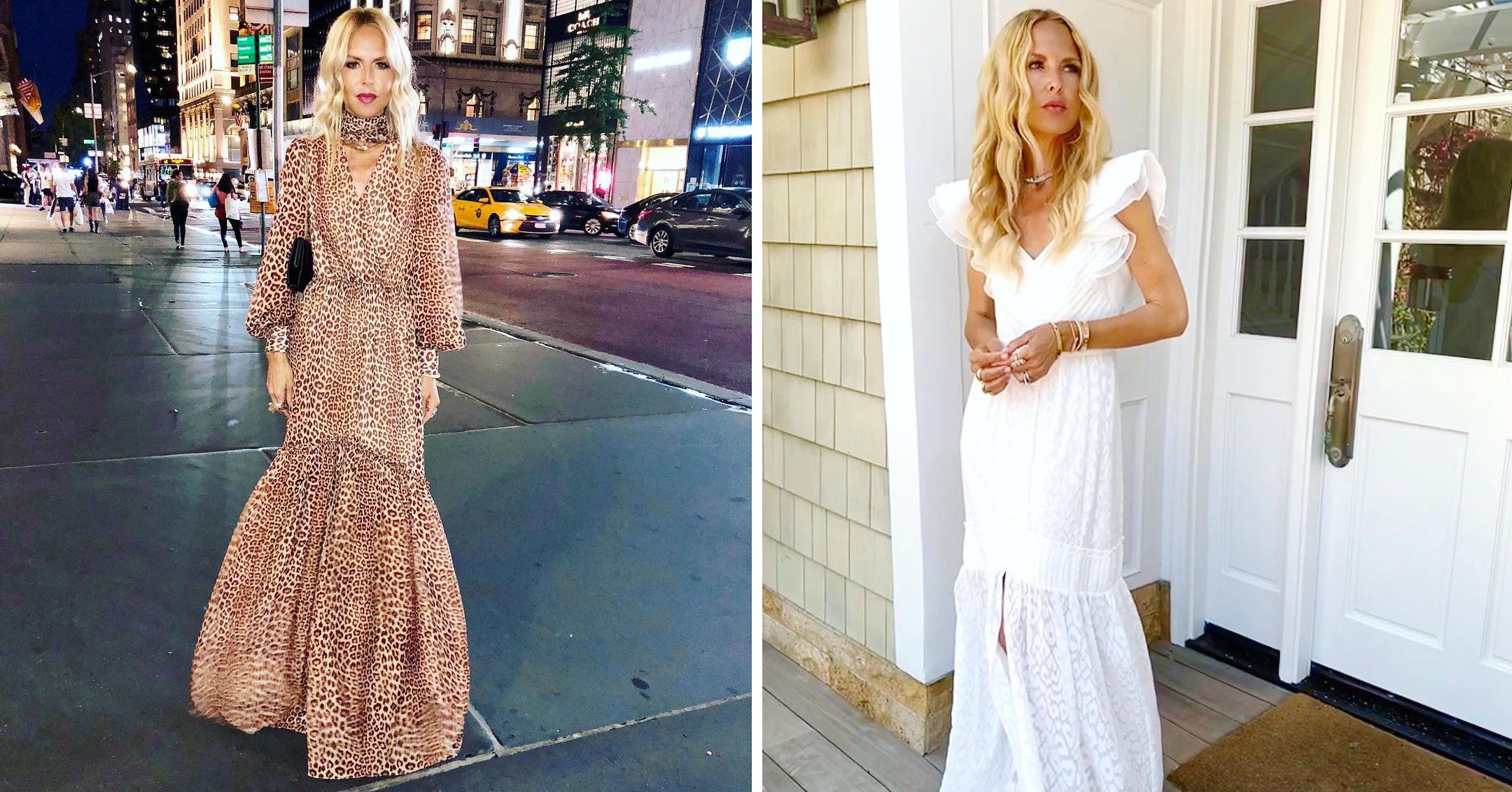 Exclusive: Fashion Guru Rachel Zoe 'Loves' Her Job, Says Her Brand's Mission Is To 'Empower Women To Live Their Best Life'
Though Rachel Zoe has been in the fashion industry for quite some time, she has never lost sight of her goal: helping others feel confident and sexy through her brand's clothing.
Article continues below advertisement
"I would say that the key to my success has always been being driven by the right things, being driven by passion for what I do, being driven by trying to succeed for that client, really striving for being the best in whatever I do," the 49-year-old exclusively tells Morning Honey while talking about her partnership with Tanqueray Sevilla Orange. "It has really nothing to do with me, but pretty much about the partnership that I am in. Anyone on my team would tell you, I am not happy unless my client is my happy or my partner is happy."
She continues, "I feel like when you're driven by sort of the wrong motivation, you just want to kind of have the best title or make the most money, I think not has never worked for me. I genuinely just love what I do, and I think I am constantly trying to figure out how to make women's lives better and that has always been sort of the mission behind my brand — to empower women, to live their best life, and that has everything to do with building their confidence on the inside, making them look and feel better on the outside, and you know, everything in between. So, everything behind my journey and my career has been sort of, 'What am I doing next?'"
Article continues below advertisement
The blonde beauty has been busy during quarantine, as she has been working on revamping Rachel Zoe's Box of Style. Now, the product is called Curateur, where Zoe curates clothing for women for every season, imagining what the every day person wants "in her wardrobe, in her life, fashion, beauty, luxury items," she explains.
Article continues below advertisement
"Curateur is really my way to really provide everything for women that they need. Shop for themselves, shop for the people in their lives and the women that are in this community, they join because they feel like I am styling them, because I am, and so that is really the intention behind Curateur. So, I am trying to curate women's lives for them and make their lives easier, better and really, really empower them to live their best lives and be their most confident self," she shares.
Article continues below advertisement
The mom-of-two — who always fixated on beauty and apparel when she was younger — wasn't sure that her career would pan out, but now it's a "dream come true for me because I actually didn't know that you could build a career in fashion."
Now, she not only gets to live this fabulous life, but she gets to assist people along the way. "I just can't sit and do the same thing forever. I am not that person, so I think however I can continue to lead women, guide women, help women, and teach women to sort of live this beautiful life, no matter what your budget is, no matter where you live, no matter what your life looks like, you can do it. And that is sort of just always has been my mission, so I think entertaining, just all of the aspects of my business – media, fashion, it also sort of tags together," she admits.
Article continues below advertisement
Meanwhile, when the businesswoman does get a second to relax, she is working with Tanqueray, which just launched new cans that are delightful.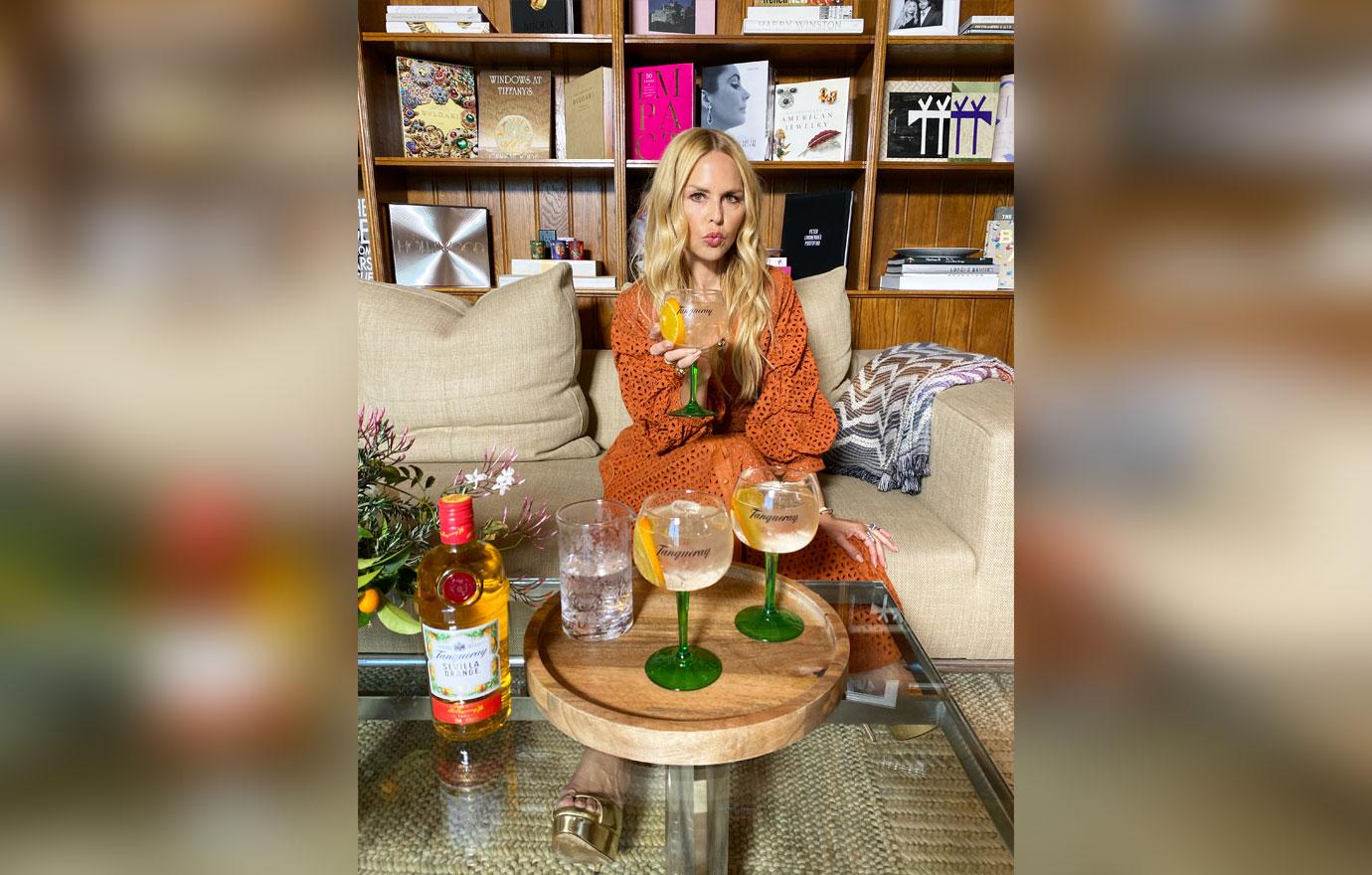 "It's one of my favorite partnerships I've ever done," she gushes. "We've launched so many products, and the Sevilla Orange is delicious, but especially it's perfect for – I like to say any time of year, but I have to say for summer, it's pretty perfect. I think it's just unexpected and yet it's just so refreshing and you feel like you could have it for brunch, lunch, dinner, happy hour, beach, barbecue, it doesn't really matter. You can sort of dress it up or dress it down. But it really tastes wonderful sort of anywhere and works with anything."