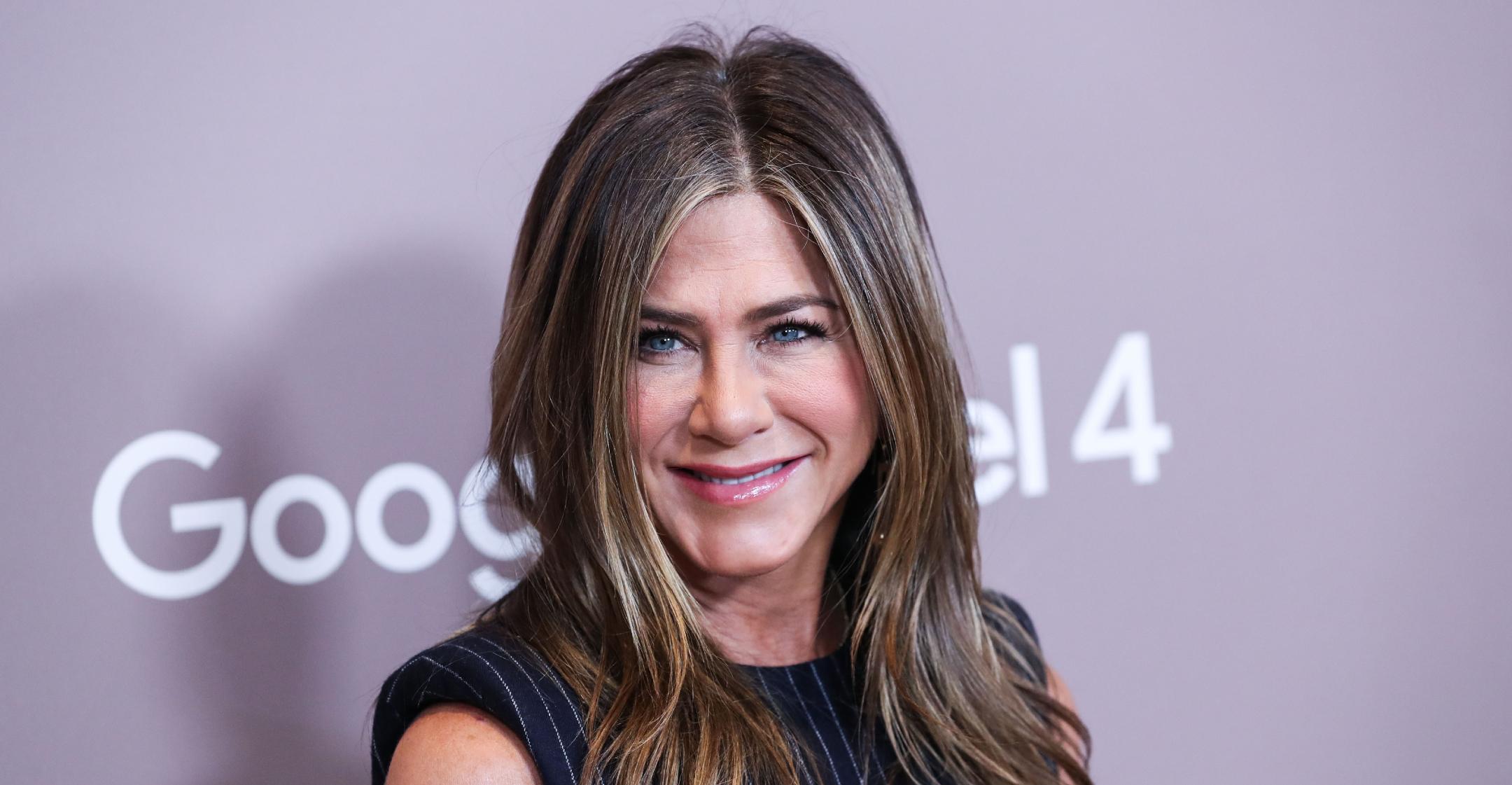 'I'm Very Fortunate': Jennifer Aniston Reveals Meditation, Friendships & Her Passion For Acting Have Helped Her Find Peace
Since Friends debuted in 1994, Jennifer Aniston has remained one of the busiest actresses in Hollywood. However, each day, the beloved star takes time out to meditate — a practice that has helped her find inner peace.
Article continues below advertisement
"For me, I meditate every day — and sitting quietly, writing. That's enough. And any kind of yoga practice is my meditation," she shared with PEOPLE. "I just have faith in a bigger picture, I guess. And I believe in humanity, even though there's so much to discourage us from believing in it — but I do."
She also make sure to take in the "bliss" of the nightly sunset, which she called her "favorite moment" of the day. "I wish we could freeze time in that magic hour because there's a lot of taking it all in, the appreciation of the day and what's happening."
Article continues below advertisement
Aniston is constantly the target of gossip, but over the years, she's learned to deal with the ups and downs of living in the spotlight.
"Self-awareness is key," she insisted. "I've really gotten a lot out of therapy. Just being a public person, there's a lot of amazing things that come with that. But there's also a lot of tough stuff, because we're only human, and we tend to walk around with bulls-eyes on our heads."
Article continues below advertisement
The Morning Show lead admitted she often has friends and relatives ask her if all of the dating and pregnancy rumors are true, to which she responds to them, "'Oh, good gosh, when and how many years will it take for you to ignore that silliness?'"
Article continues below advertisement
The Smartwater ambassador is also always questioned about her youthful appearance, and while she does eat lean and get in her workouts, her secret weapon may just be her positive attitude.
"Universally, we're all going to grow up and get old. You can't deny that, that is a guarantee. But we can be vital and we can be thriving in our older years," she stated to E! News. "Our society loves to say, 'Oh, you're this age, now you go downhill. And now you go off to pasture and that's it, buh-bye. You're no longer valuable or useful to society.' And that's just so wrong. I just think that's just wrong."
Overall, the movie star relies on her passions and personal relationships to keep her smiling.
"I'm in a really peaceful place. I have a job that I love, I have people in my life who are everything to me, and I have beautiful dogs," she declared. "I'm just a very fortunate and blessed human being."