Exclusive: Lyndsy Fonseca Has Almost 20 Years Of Acting Experience Under Her Belt, But She Feels 'Like I Am Just Scratching The Surface'
You might recognize Lyndsy Fonseca from a slew of different shows — How I Met Your Mother, Agent Carter, The Young and the Restless — as she has been in the business for almost two decades, but she's just getting started.
Article continues below advertisement
"I think when you start so young, and at 34, I have had almost 20 years of experience," the TV star exclusively tells Morning Honey. "Honestly, I feel like I am just scratching the surface. I feel like I have barely begun."
These days, Fonseca can be seen playing Laura Turner on Disney+'s show Turner & Hooch — a role that fell into her lap at the perfect time.
Article continues below advertisement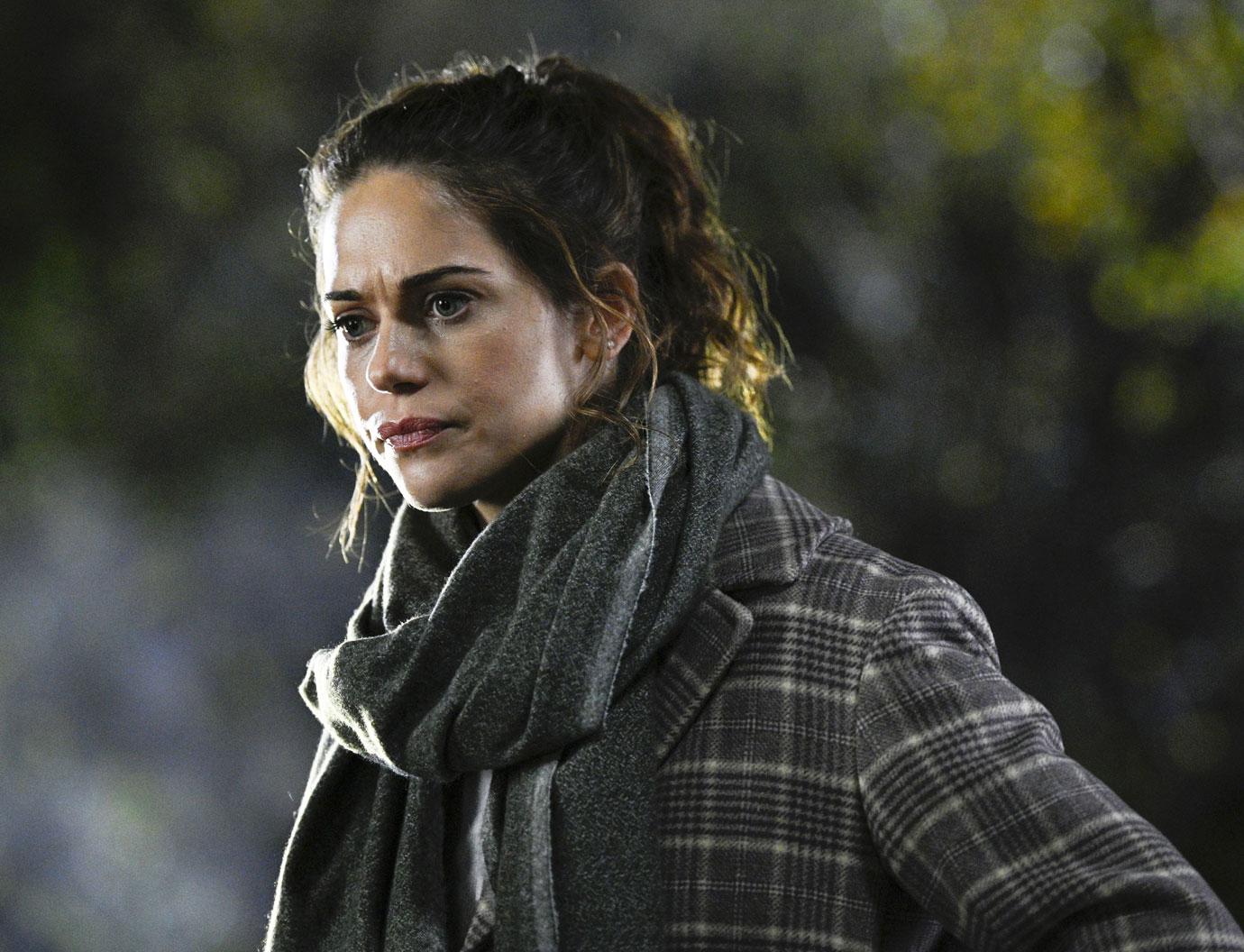 "I was originally pretty excited about it because I love the original film, and I also love the idea of being in something that my daughter could watch," the brunette beauty says, referring to her little girl, Greta, 3. "I think when you become a mom, you sort of want to share your work with your kids, and I liked that idea of doing a show that was a co-viewing environment, where parents would genuinely enjoy it and kids would too."
Article continues below advertisement
In the series, Fonseca's character — who works alongside her mom at a pet clinic — is more "of the family aspect of the show," but she eventually "realizes she has sort of uncovered some mystery surrounding our father's death."
Meanwhile, Josh Peck — who Fonseca has known since they were around 12 years old — stars as Laura's brother, Scott, and he "fights crime every week."
Article continues below advertisement
"I played a spy for years on Nikita, and I killed every bad guy known to man, but I was just in a different chapter of my life, and I just felt like I wanted to be a part of a show where I could go and have fun – not that Nikita wasn't fun — and go and laugh and just be silly and work with kids and animals. It appealed to where I am in my life," she shares of what drew her in.
An added bonus is that Fonseca and Peck have worked together over the years, and when they "did a chemistry read, I already felt like his sister, and it was just meant to be."
Article continues below advertisement
"I met Josh when we were literally children with our moms at the pool of our apartment complex, and he was just the sweetest, cutest little kid," she gushes of the Drake & Josh star. "I feel like even as I was growing up, we would see each other through social situations and then years later, I booked his girlfriend on Grandfathered, and I booked a couple of episodes with him and [John] Stamos and that is when their bromance began. I sort of got to be reintroduced to him as adults and now we are both parents – his son is two and my daughter is three. So, now it's just like we're adults with kids, and we just keep meeting each other in these different chapters of our lives, which is really kind of cool."
"Every single cast member on our show, they have no ego and are down to play and find the funny and find the heartwarming moments. It's actually one of those rare jobs where everyone gets along, it's really special," she raves.
Article continues below advertisement
Since the mom-of-one has grown up in front of cameras, she has certainly learned some important lessons along the way — one being that she now feels like she doesn't need to "fit in some sort of box."
"I have played girlfriends and a lot of the same sort of parts," she says. "When I had my daughter, it was kind of a couple of years it felt like quiet in my career, and I was focusing on motherhood. I think I have been through a lot of different cycles of how I view myself as a performer and now that I am 34 and a mom and kind of been through a lot of characters, I am starting to feel a little more free with being more of my quirky self and not just play — I know it sounds so tripe — the pretty girl."
Article continues below advertisement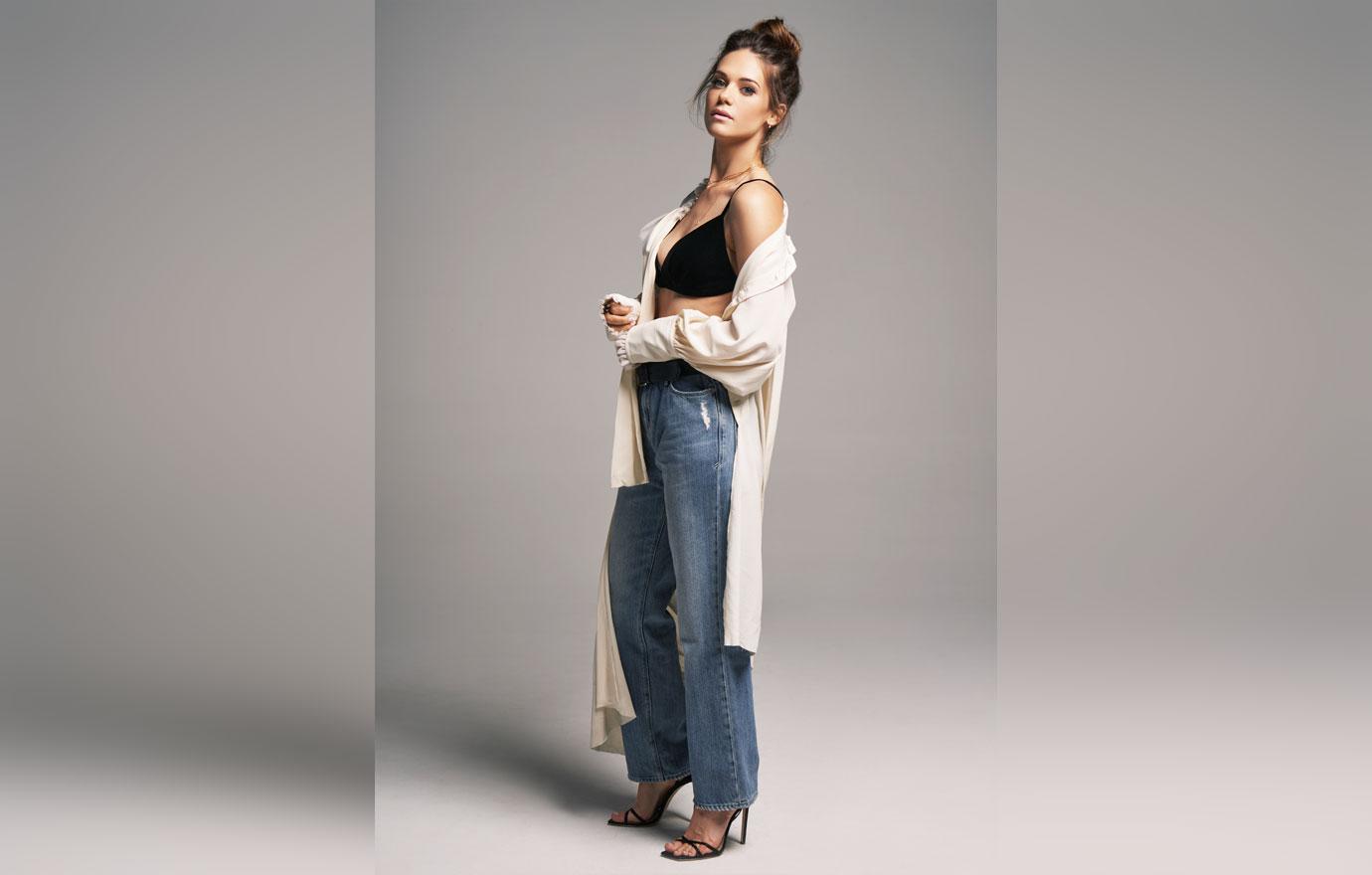 "I can just be quirkier, and I am feeling a lot more freedom in my performances. I kind of found it throughout Turner & Hooch. I wouldn't say I began that way on the show," she continues. "I felt like I was trying to like make everyone feel like I am doing this right and as I kept going, I was like, 'No, I just need to do what is right for me' and that is just being really truthful to my own self and being free with that and isn't that kind of a life lesson? Aren't we all trying to do that as women, just trying to be more ourselves and let society standards roll off our back?"
Article continues below advertisement
Going forward, Fonseca is excited to explore other characters more. "I also think it is sexy to be quirky. I just want to bring more freedom to each role and not put these constraints on myself. I think when you grow up being an actress at such a young age, I think there is a big component about pleasing people and doing it right and in the last five years, I have really felt like, 'What do I want to do right now?' It takes time."
The California native has several things she wants to cross off her list — and she can't wait to keep evolving. "I feel like women – for me at least personally — I thought I was grown up because I started working so young and was living on my own so young and traveled internationally for work and you think you're an adult. And then you become a mom and you're like, 'Oh.' There is something that changes in your mid 30s where you're like, 'I am going to grab control of this now.'"