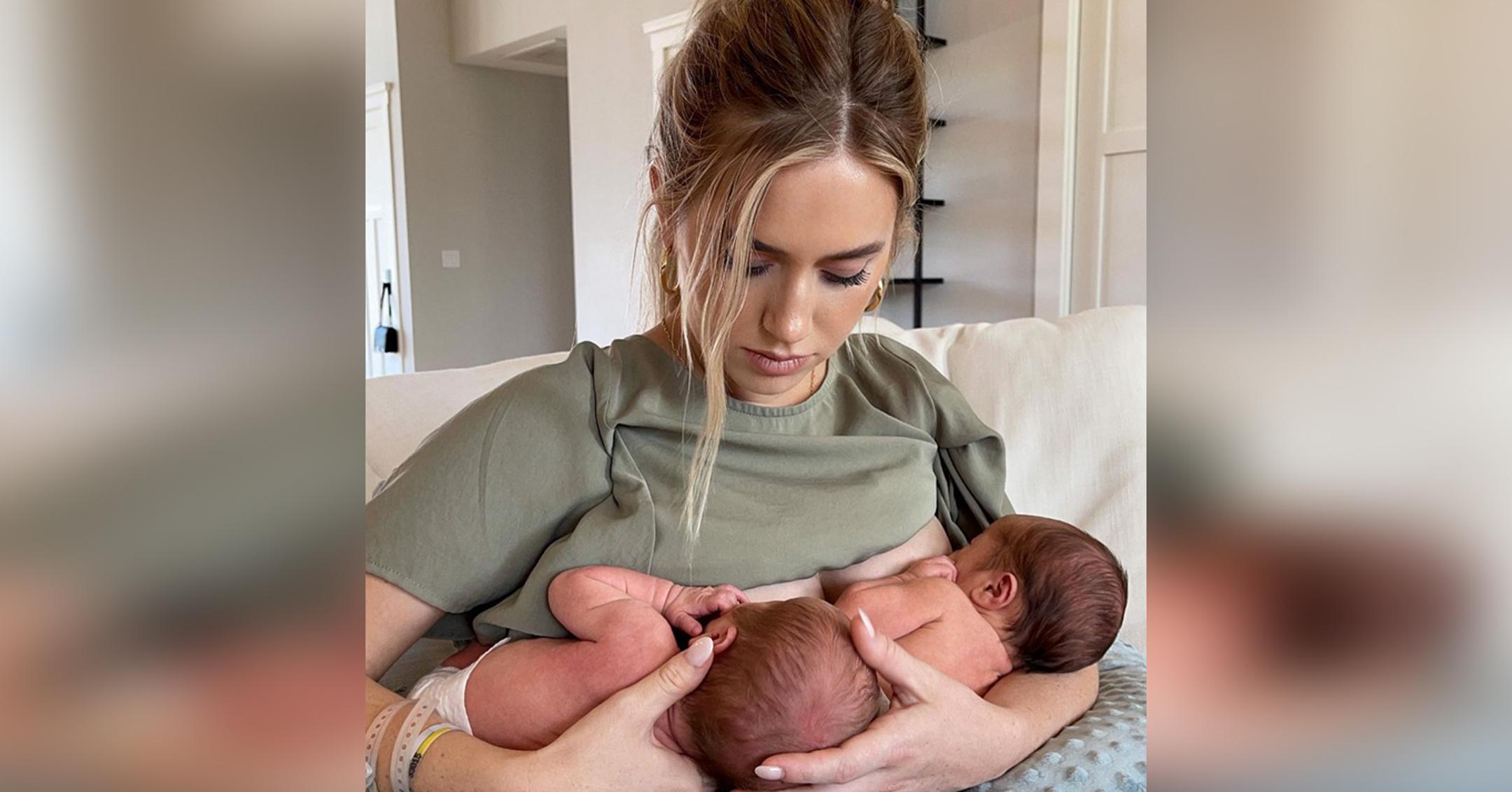 Lauren Burnham Luyendyk Calls Tandem Breastfeeding Her Twins 'One Of The Hardest Things I've Ever Done'
Bachelor alum Lauren Burnham Luyendyk isn't sugarcoating the tough parts of motherhood.
Nearly two months after giving birth to her and husband Arie Luyendyk's twins — son Lux and daughter Senna — the reality star posted a photo of herself feeding the babies in honor of World Breastfeeding Week.
Article continues below advertisement
"World breastfeeding week🤱🏼 a celebration of one of the hardest things i've ever done," she admitted in her Instagram caption. "I'm in awe of all the ladies that make it look so effortless & even the ones who don't. you. are. superheroes."
Bachelor Nation gave their support for the honest post, with Ali Fedotwosky commenting, "Breastfeeding to [sic] babies is a whole other ball game! You make it look effortless my friend! You are an amazing mama!"
Article continues below advertisement
"So beautiful!😍and yes, I've decided all mamas are superheroes," wrote Bachelor in Paradise's Jenna Cooper. "The hardest and most wonderful thing ever❤️."
Her husband added, "Proud of you 👏."
Article continues below advertisement
The blonde beauty, who's also a mom to her and the race car driver's 2-year-old daughter Alessi, has been an open book throughout and after her pregnancy, revealing that as her belly grew, she learned to embrace her changing body.
"I know that in the grand scheme of things, that's not what is most important," she explained to Morning Honey. "My body will get back to its new normal after that, so I don't really stress about that much."
Article continues below advertisement
"I think I just had this epiphany, I was like, 'OK, my body looks great, now I don't need to stress about it,'" she said prior to giving birth. "After I have the baby, I will lose the weight, I will commit to a healthy diet, I will exercise until the weight comes off, and I am very relaxed about that."
The mom-of-three held true to her word, as less than two weeks after welcoming the twins, she posted a photo of her postpartum figure.
"Just a reminder that not everyone gets a flat tummy back right after popping babies out & it's all good," she declared. "Proud of this squishy belly even if i have to ask, 'what could possibly be in there?!' lol."