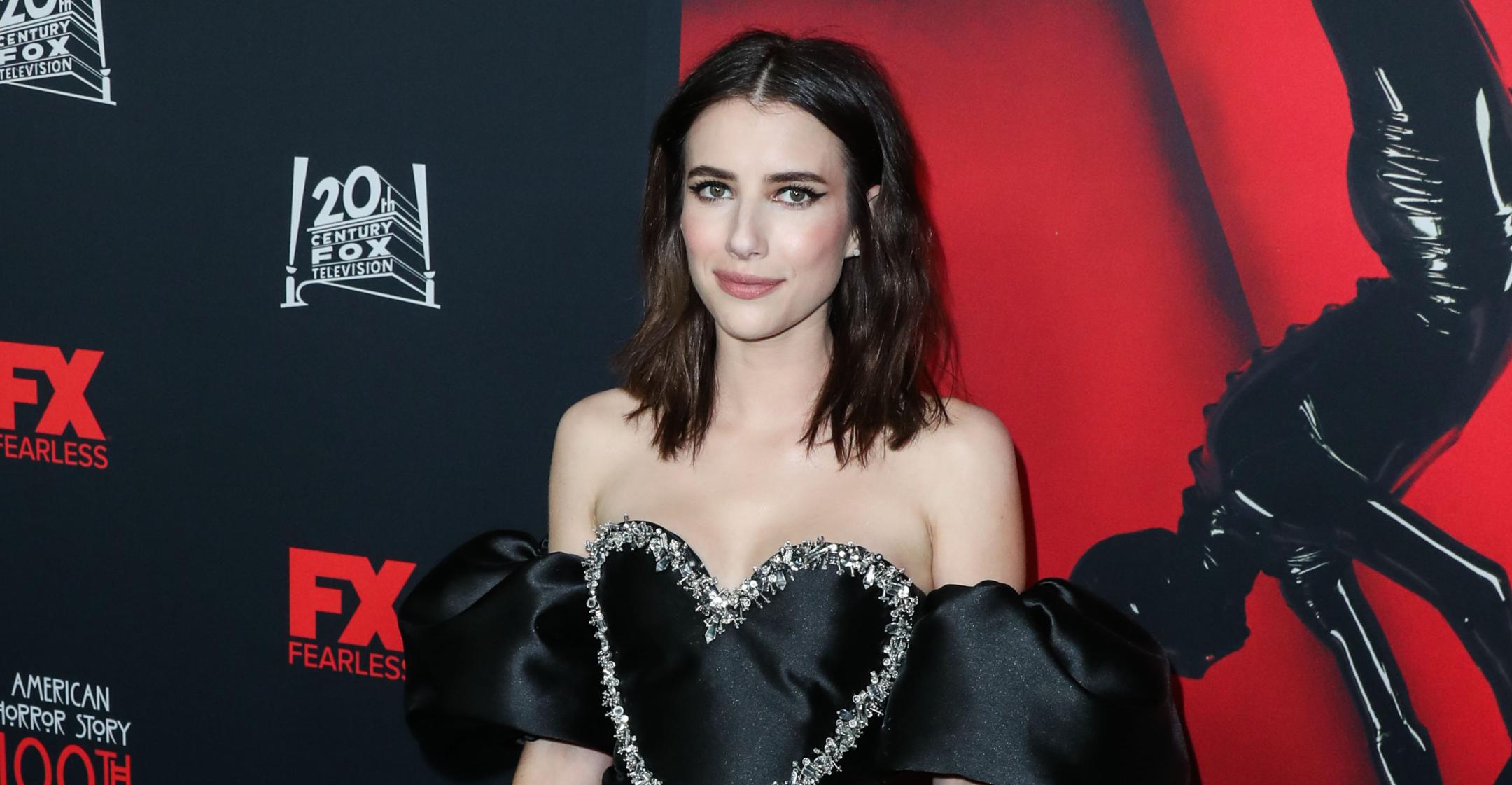 Emma Roberts Tries To Keep Her Instagram 'Lighthearted & Fun' Since The Internet Can Be A 'Dark & Polarizing Place'
When Emma Roberts recently posted a flirty and playful video of herself on the beach, it instantly went viral and turned into a popular meme.
The 30-year-old actress didn't mind the attention and even got in on the fun, reposting one of the memes herself.
Article continues below advertisement
The American Horror Story star's positive reaction stems from her overall outlook on social media.
"After the pandemic, I feel like I don't need fans, I need friends!" she insisted to Bustle. "We live our whole lives online now."
"Sharing on social media has always been something that I've loved, but I always err on the lesser side because you can't take back anything you've shared online," she noted. "Even when a post is taken down, it still lives somewhere."
Article continues below advertisement
"That being said, I do like to interact with fans and share stuff with my friends. But I try to keep it limited to books or fashion or vacations," Roberts explained. "The internet can be such a dark and polarizing place, so my corner of the internet I try to keep lighthearted and fun, because that's what I like to see on Instagram."
Article continues below advertisement
The Scream Queens star has also shared a few glimpses at her son, Rhodes, whom she welcomed this past December with boyfriend Garrett Hedlund.
Most recently, she snapped a selfie of her little boy nestled into a baby carrier, captioning the post, "We love our walks."
Article continues below advertisement
The new mom admitted that parenthood is harder than she expected.
When asked what advice she would have liked to have heard prior to giving birth, she replied, "It's not something you'll always feel like you're getting right, but you will get better every day. When in doubt, just love your child and yourself."
Aside from their own parents, Roberts and the Pan star also took inspiration from their inner circle, which includes country singer Tim McGraw, the godfather of their son.
"He's somebody that I admire and respect not only as an amazing father, an amazing husband and amazing musician, amazing actor," Hedlund shared. "I've seen his children, his daughters, from the time they were 1, 3 and 5 [years old]. He's the best. And when ... after 12 weeks ... of Emma being pregnant, I called him, and the first thing he said was, 'I'm the godfather.' So how can you argue?"