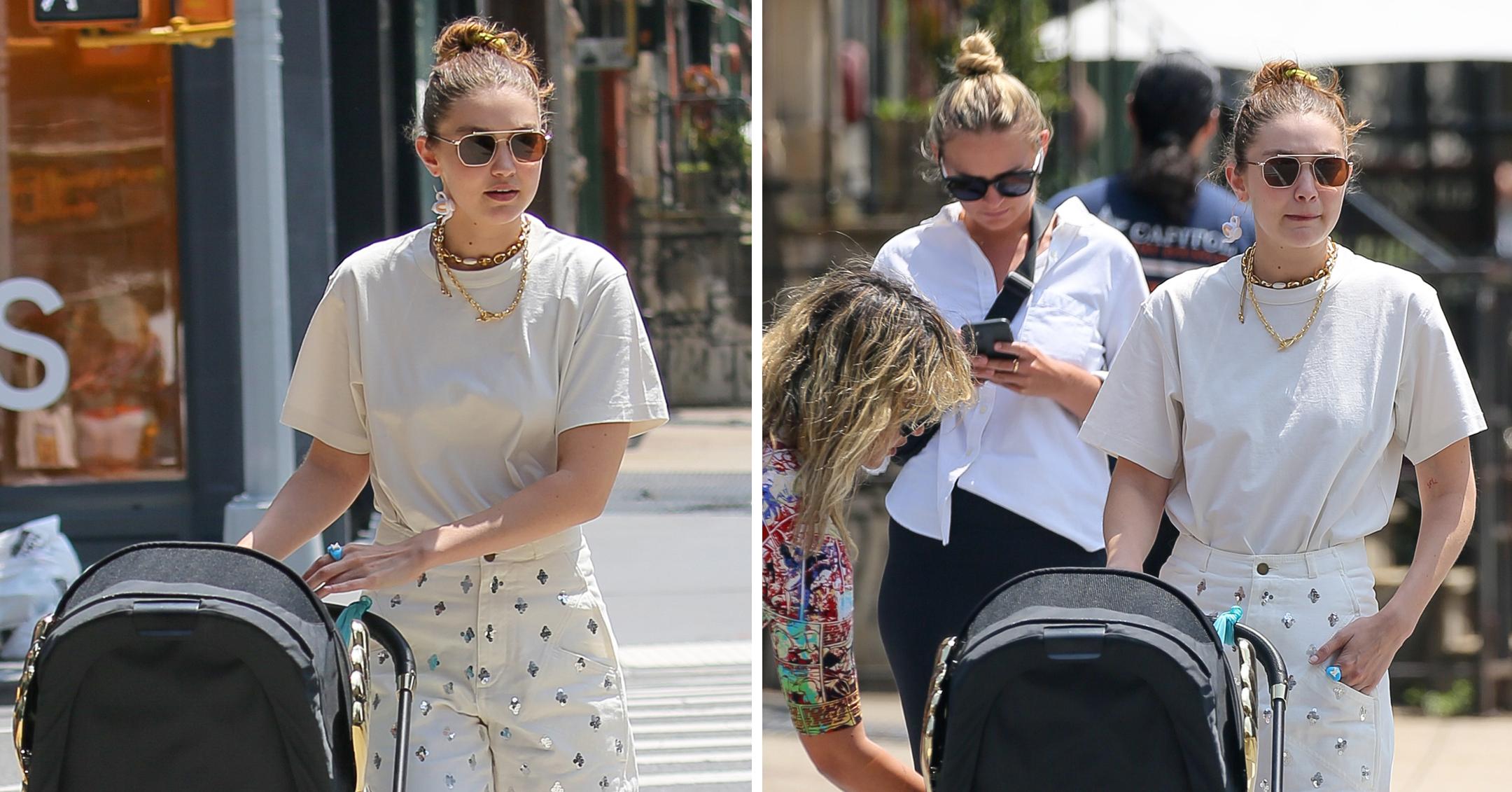 Gigi Hadid Shows Off Her Street Style While In NYC With 10-Month-Old Daughter Khai — See Pics!
Article continues below advertisement
The model was seen in Manhattan on July 28 with a few friends and her 10-month-old daughter, Khai, who was tucked away in a stroller.
Scroll down to see photos from their day.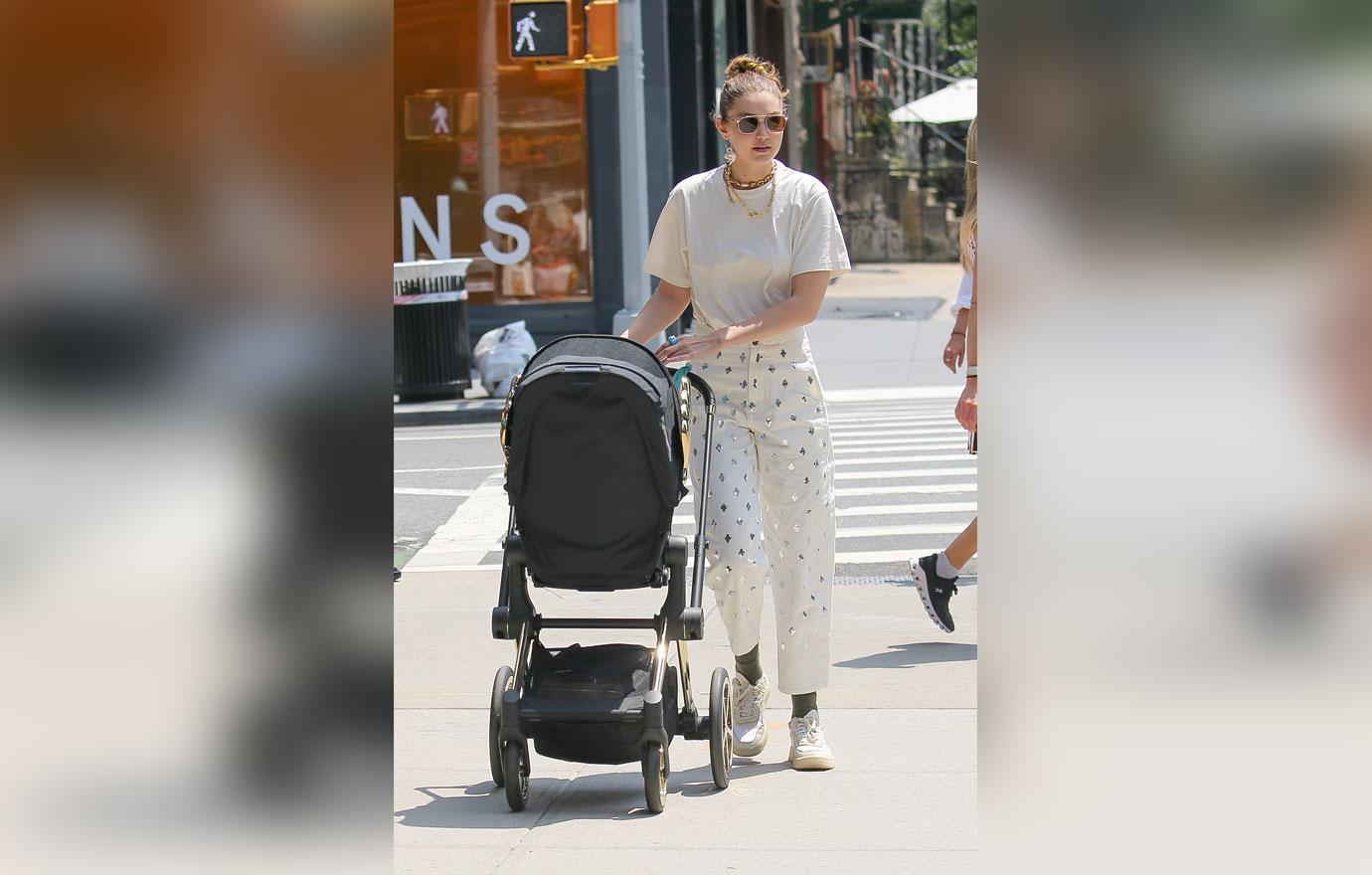 Effortlessly chic! Hadid's monochrome look consisted of a basic off-white tee and matching pants that featured an embellished silver pattern.
She finished off her look with gray socks, plain sneakers and some jewelry.
Article continues below advertisement
"She loves the birds, the animals," Hadid recently shared of her little girl. "She will one day definitely be on a horse."
The star's beau, Zayn Malik, didn't tag along for the trip, but the singer shared that he's enjoying every minute of fatherhood.
"I just love spending my days with her, hanging out with her, just doing really relaxing chill stuff. Just watching kid shows on TV, on Netflix, learning nursery rhymes, just rolling around with her..." he gushed. "It's a really different pace of life, but it's been really easy to adjust to it, for sure. I think that's the most surprising thing."
Article continues below advertisement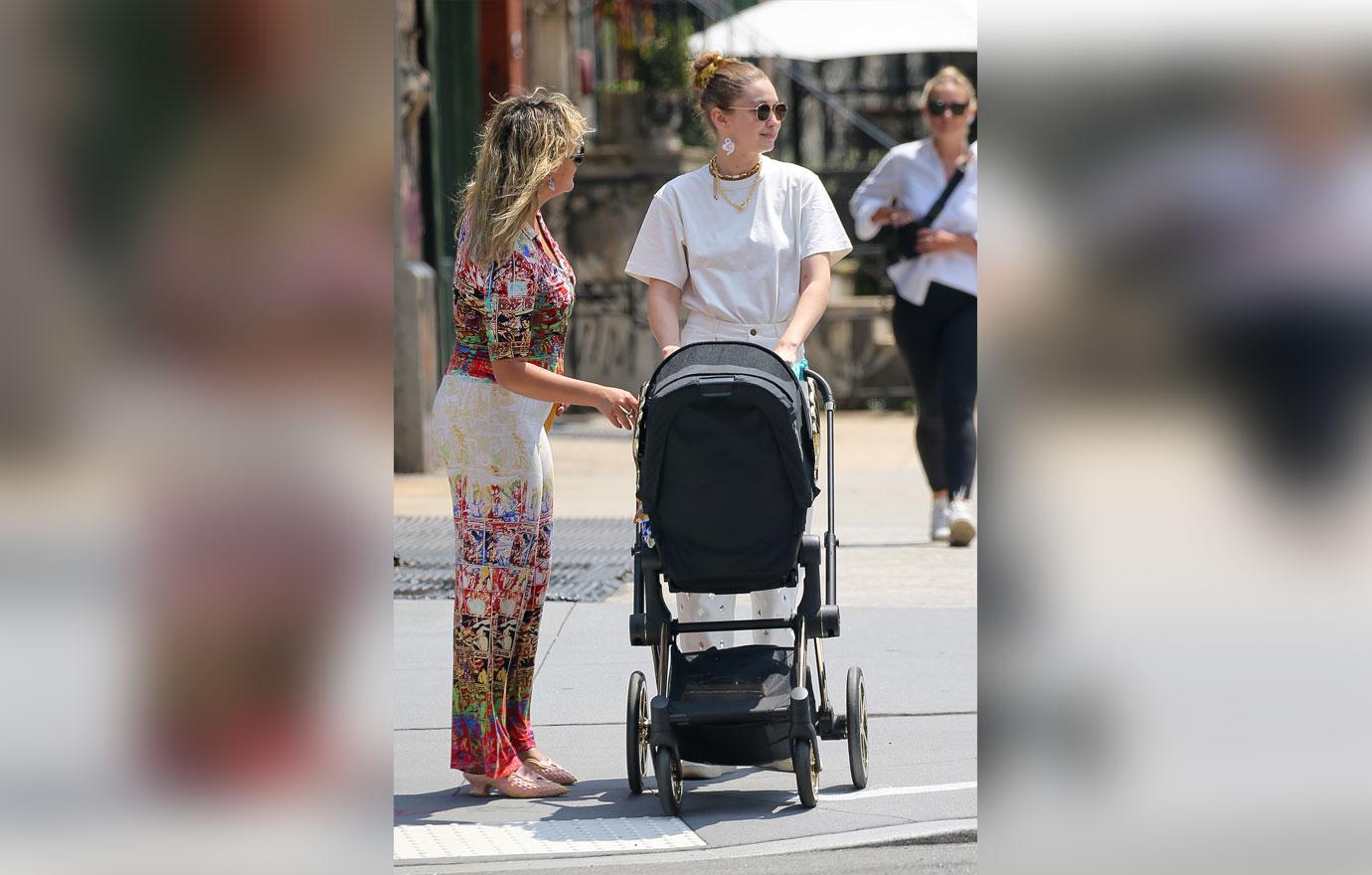 Though Khai is still too young, Hadid is looking forward to one day teaching her daughter about her mixed background.
"We think about it and talk about it a lot as partners and it's something that's really important to us, but it's also something that we first experienced ourselves," she explained to i-D of her and Malik's birthrights. "Because both of our parents are their own heritage. We are that first generation of those mixed races, and then that comes with that first generational experience of being like, 'Oh damn, I'm the bridge!'"
The blonde babe has always taken an interest in her background, but she said she'll let her daughter go about things in her own way.
"I think that Khai will grow up feeling out the way that she can or wants to be a bridge for her different ethnicities. But I think that it will be nice to be able to have those conversations, and see where she comes from [with] it, without us putting that onto her," she noted. "What comes from her is what I'm most excited about, and being able to add to that or answer her questions, you know?"