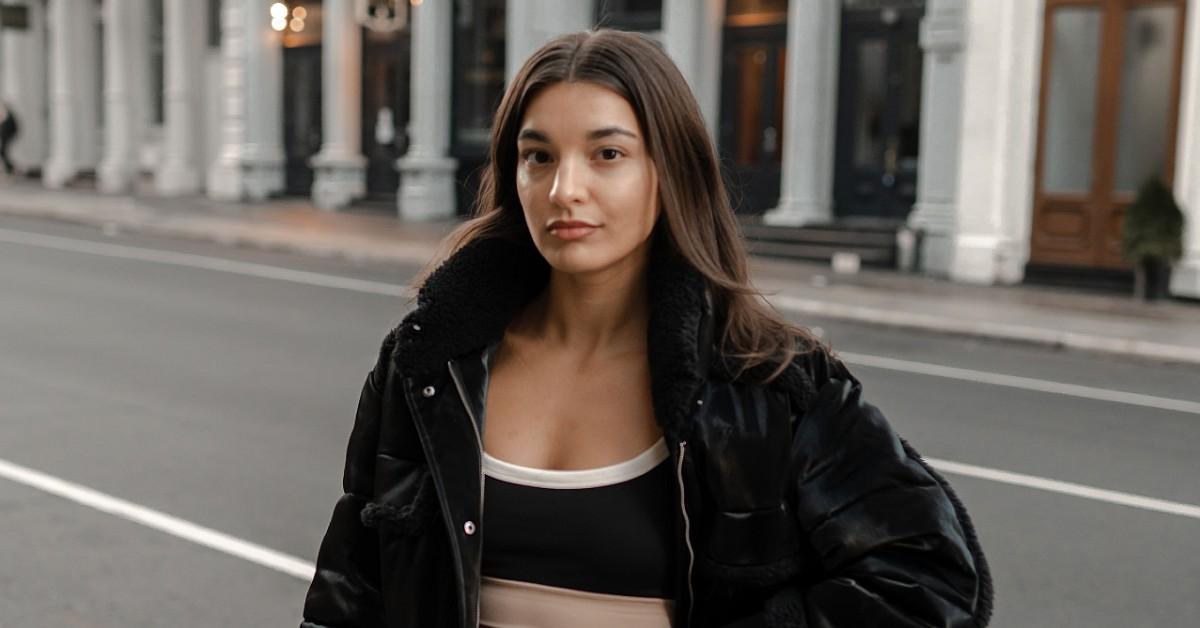 Exclusive: Kira Jones Matousek Feels 'Fulfilled' After Building Cacti Wellness From The Ground Up, But Says There's Still More To Do
In 2018, Kira Jones Matousek started a blog and an anonymous Instagram where she'd post wellness tips and exercises while working Equinox in sales.
What sparked the influencer to focus on health and wellness was being around high performing people, which is where she'd see the correlation between high performance wellness and then having high performance in other areas of your life. "People were crushing it at work, but they were also at the gym at 6 or 7 a.m. for their workout every single day. I was so inspired. I was like, 'How can we make that something that everyone feels? It's a really simple correlation," the 26-year-old exclusively tells Morning Honey.
Article continues below advertisement
From there, Jones Matousek knew she was onto something.
"In the back of my head, I always knew I was going to do something for myself and something bigger than myself because I always love entrepreneurial books and podcasts. I grew up with a mom who's a teacher and a dad who's a scientist. They both had very traditional career paths, but I've never been scared of change."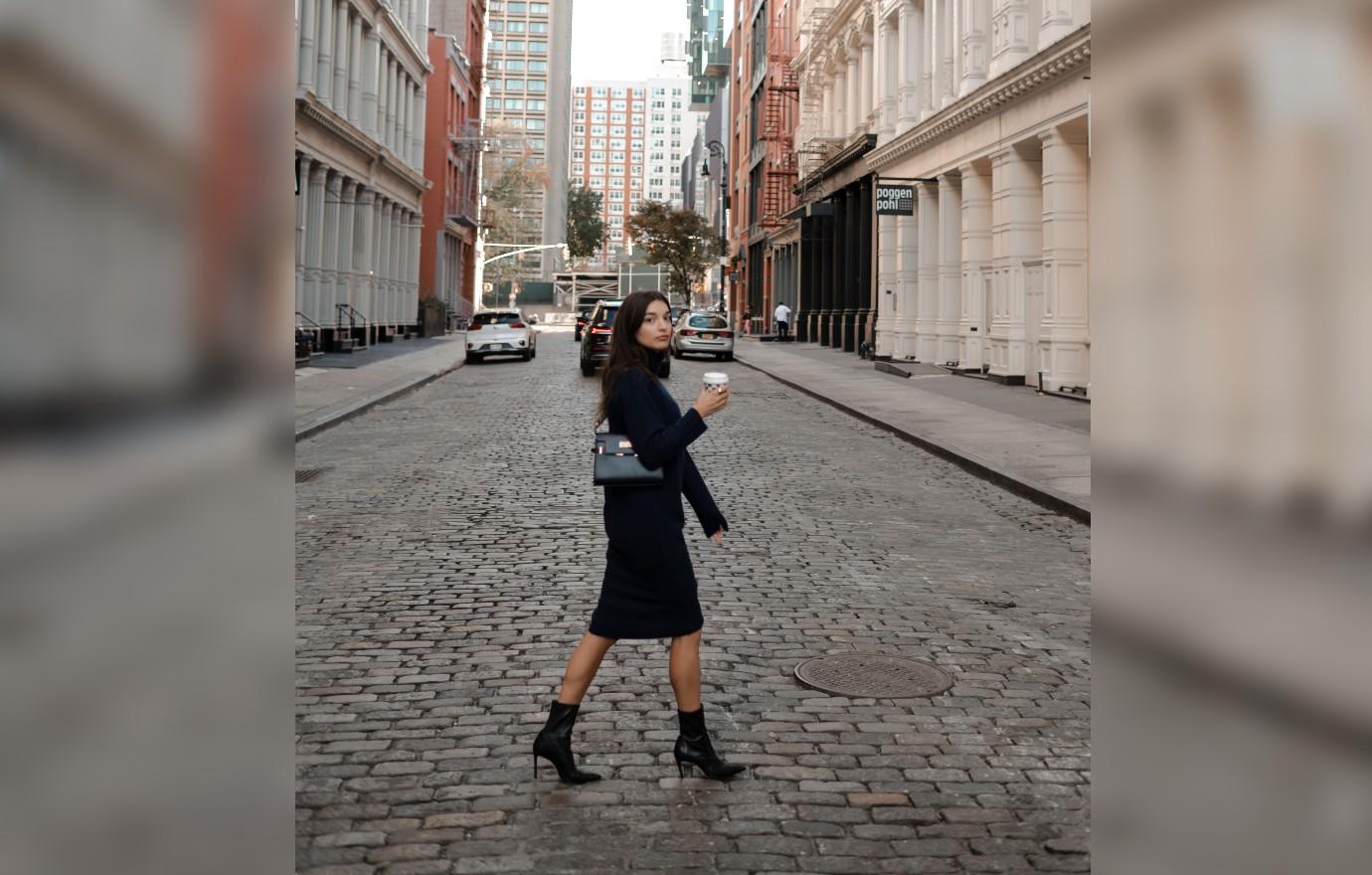 Article continues below advertisement
As a result, the fitness guru, who got her training certification before she launched the app, began Cacti Wellness in 2020 when she launched the app. "The ultimate takeaway is that everything is under 20 minutes and you just need to be consistent in order to make a big lifestyle change," she notes of why it's different than other workouts. "It's not so much about killing yourself for a workout or going crazy every single day. It's about making small tweaks that you can add into your day after day after day, and eventually, it becomes your habit. What sets the app apart is that there's a habit tracking and habit building section, and we also have workouts and meditations that you can plug into that extra time."
She adds, "Cacti Wellness is a platform for ambitious women who want to take care of business and take care of themselves. I like to call it work-life integration, not just work-life balance. It's very effective and efficient. It's for people who don't think they have time or don't know how to start. We strongly believe that both of those things can be easily solved and it's a priority shift."
Jones Matousek admits one of her favorite parts is coming up with the workouts, which are mostly low impact. "There's a lot of sculpt workouts, and a lot of them are all level where you can add weight if you want, but you could also do it with just body weight. The reason I do it that way is that it's the easiest way to stay consistent. You're never going to get too sore or too burnt out from something. You'll walk away feeling energized and ready for the day."
Article continues below advertisement
In a typical day, Jones Matousek makes sure that she's always walking around New York City and getting in her to steps. "In the winter, I will get on the treadmill. I never really run, but I walk every day so I can get in at least 10,000 steps," she notes. "I also do a Cacti Wellness workout and shift between upper or lower body, and I always do some sort of ab burner at the end. I work out five to six days a week."
Since the app has been around for a few years, Jones Matousek still can't believe how many followers she's gained in such a short amount of time. "I look back at what has happened over the past year, and it's really crazy. When I lived in L.A. almost three years ago, I was hoping this would take off," she says. "I also love to see how well people are reacting to the workouts. I've been doing this for a long time and now my followers are seeing the same benefits I did. It's so exciting to me. I'm like, 'I am really onto something.'"
Article continues below advertisement
"I've grown 20 times since in a year," she adds. "It's been a big change pretty quickly."
Jones Matousek knows all too well how easy it is to compare when scrolling on social media, but she thinks about her career with a different mindset. "It's natural, but I try to be proactive and see if there are brands I want to work with. I don't look at something that someone else did and say, 'Oh, why are they doing that?' Instead, I think, 'They probably put a lot of work into it.' If someone is doing something really cool, I try to think, 'Oh, I could do that too.'"
Jones Matousek was sure she'd start her own business one day, but she didn't have that lightbulb moment just yet. "Working for Equinox and then freelancing with different companies in marketing and branding were really helpful because it gave me the time to shape my idea," she says. "I knew I wanted to something myself, but I didn't know what it was or how I was going to make a business out of it. Everything happens for a reason."
Article continues below advertisement
The Midwesterner believes one of the keys to her success is surrounding herself with good people. "It could be anyone you relate to or admire and tell them what you want to do. Tell them why you're doing it. It goes a long way," she advises. "It kind of takes a removal of ego to do that because you're starting from the bottom. The sooner you do that, the sooner you can grow. People who have already done it are excited to help you, especially because they've been in that position."
Article continues below advertisement
Jones Matousek couldn't be happier she's doing something she is passionate about — but knows the journey to get where she is now wasn't always easy. "At the beginning, there was a lot of time where I was not seeing a return on anything," she recalls. "It was before I had grown my followers on social media. I was filming all this content all day but no one was seeing it. I knew I was onto something, but it was hard to be excited about it because there was no traction yet. Some people love the building stage, but for me, I need the feedback loop to help me feel like what I am doing matters. It's important that I have somebody to wake up for — and I'm showing up for someone."
"Now I am so fulfilled, but you need to go through all these phases. I am nowhere near where I want to be long-term, but it's still an exciting time right now. There's so much going on," she adds.
Article continues below advertisement
Next up for Jones Matousek is to work on the tech side of things, which includes building a productivity tool that people can use to help them track their habits and set their goals. "I also want to make the app more than a workout or meditation app, but rather look at it like a tool they can use," she says. "For this year, I want to host larger scale events and hosting those around the country. In the long-term, I want to have this be something that stands alone. Right now it falls back on my personal brand, which is great, but I see it being something that changes the way people look at work and wellness and incorporates the two together. I'm excited to be at the beginning of that movement."
Jones Matousek's mission is simple: "It's just showing people they can have it all and you don't have to choose work over wellness or choose your social life over work," she declares. "It's about prioritizing and that it's possible to be true to yourself and still do all of the things you want to do. I also want to make more people feel confident and motivated. It's amazing to see people more fulfilled and happier, ultimately."