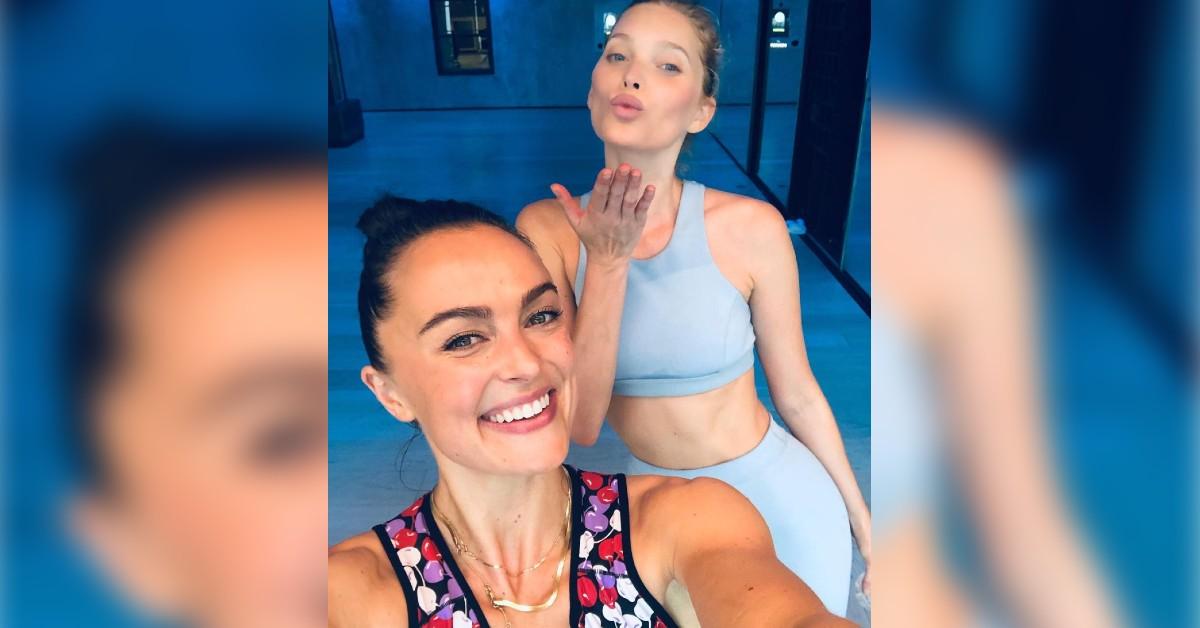 Exclusive: Megan Roup Admits It Took 'Time' To Get Back To Her Workout Routine After Giving Birth: 'I'm Fortunate To Work With So Many Powerful Women'
Prior to giving birth to daughter Harlow, fitness trainer Megan Roup was constantly working on her Sculpt Society routines and running around New York City. Now that she has moved to Los Angeles and is taking care of her new tot, she understands that her body is still adjusting to her new normal.
Article continues below advertisement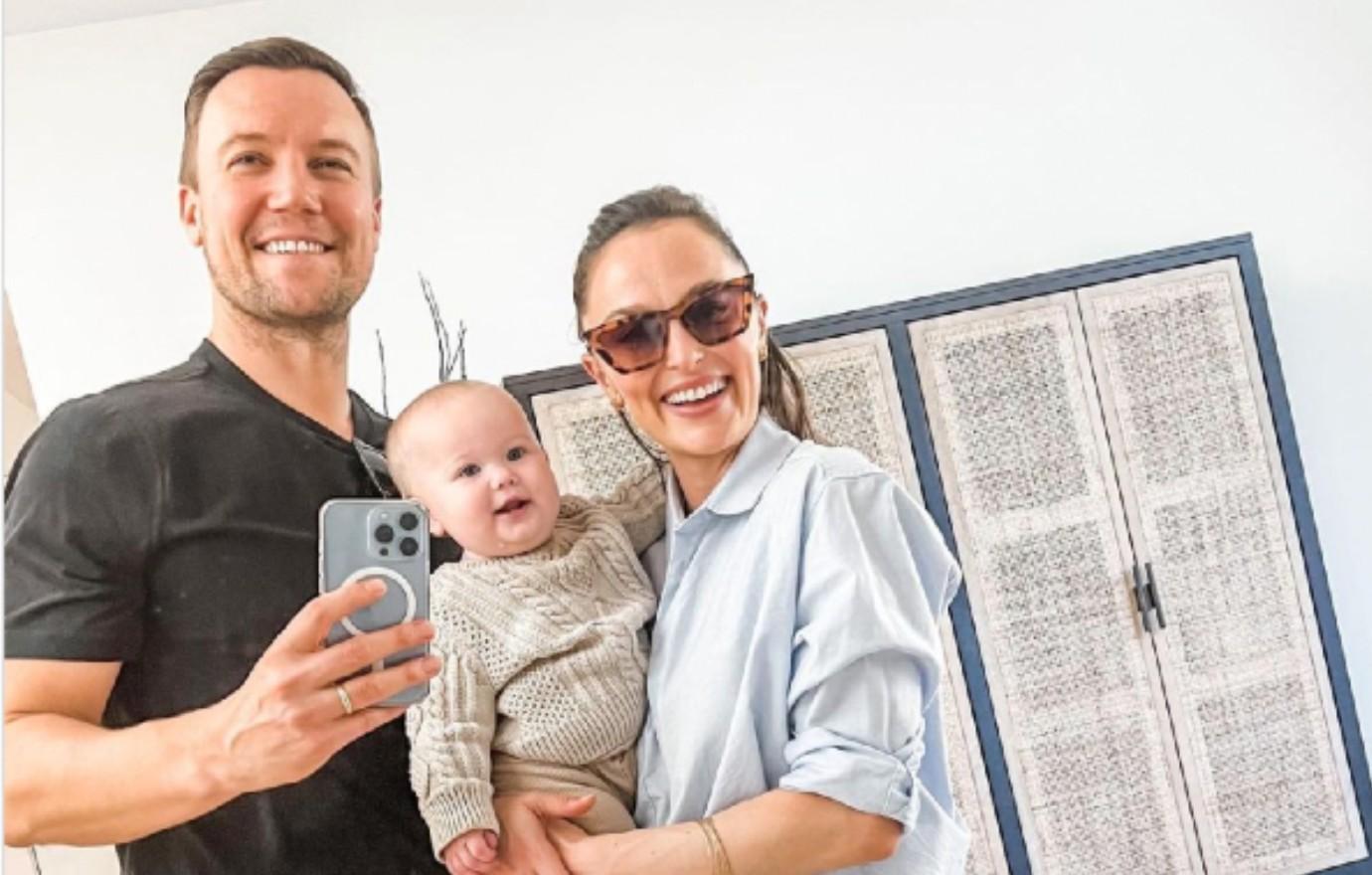 "The physical, emotional, and hormonal changes that came with pregnancy and postpartum were not something I was not prepared for since so many women don't openly discuss how difficult of a time it can be. So, it was important to carve out time for myself to work on my 360 breathing, pelvic floor, core recovery and slowly incorporate my TSS Mama program into my routine once I was cleared by my doctor," the fitness guru exclusively tells Morning Honey while talking about her partnership with the Almond Board of California. "I like to remind myself that to show up for others, I have to show up for myself too. I try to focus on incorporating self-care in micro ways, like going on walks, practicing a quick meditation in the morning, having energizing snacks like almond butter and apples, or simply drinking a cup of my favorite coffee. I would advise other moms to go easy on themselves and suggest trying my pelvic floor and 360 breathing exercises as a place to start."
She adds, "It took time. I had to first reset my internal dialogue to be compassionate and kind to myself before jumping into anything. My core was so much weaker than it was pre-pregnancy, and I felt it every time I was getting out of bed – it's slowly getting stronger every day. But I continue to be gentle, patient and give myself grace. I'm fortunate to work with so many powerful women and moms that have truly inspired me to keep going, gently."
Article continues below advertisement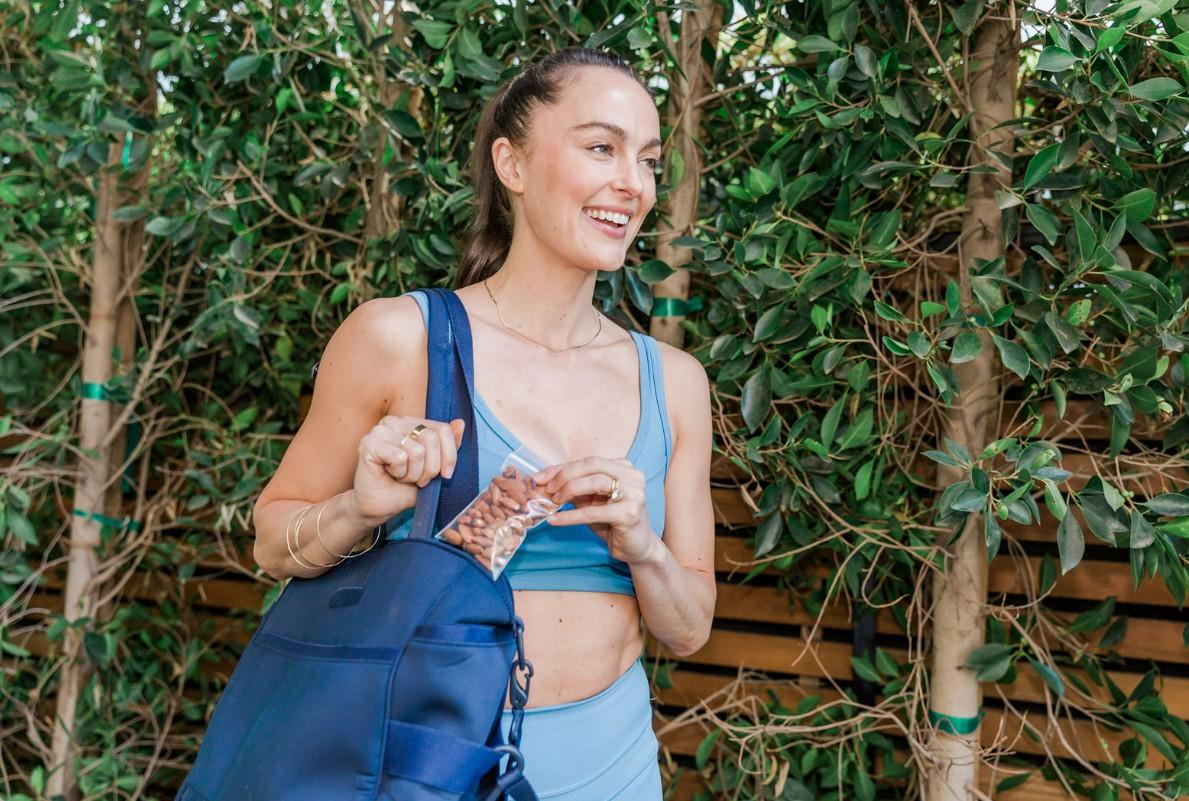 The brunette beauty's workout routine typically includes dancing and toning all parts of the body, but with her TSS Mama program, she wants to share a pre-and postnatal program with others. "It allowed me to connect with my TSS community as we navigated together the changes that come with being pregnant. The program is broken up by trimester and it is filled with safe, fun and effective workouts. I filmed most of the videos while I was pregnant, and I'm proud that I was able to develop the content to give women a safe way to work out throughout their pregnancy and into postpartum," she says.
As for what people can look forward to, Roup — who trains Elsa Hosk, Martha Hunt and more explains, "The low-impact, 'full body-sculpting' workouts are organized by trimester, so you'll never have to guess which sweat session is right for your body. The programs include Prenatal workouts for your entire pregnancy, Prenatal Pelvic Floor + 360 Breathing for muscle strengthening, Postpartum Pelvic Floor + Core Recovery Program for rebuilding, and TSS Mama Postnatal Program, designed with flexibility for your schedule in mind. All the workouts can be performed without equipment, but you can up the intensity by adding in light hand and ankle weights, booty bands, and a Pilates ball. As always, anyone pregnant wanting to exercise should be cleared by their doctor before beginning any exercises."
Article continues below advertisement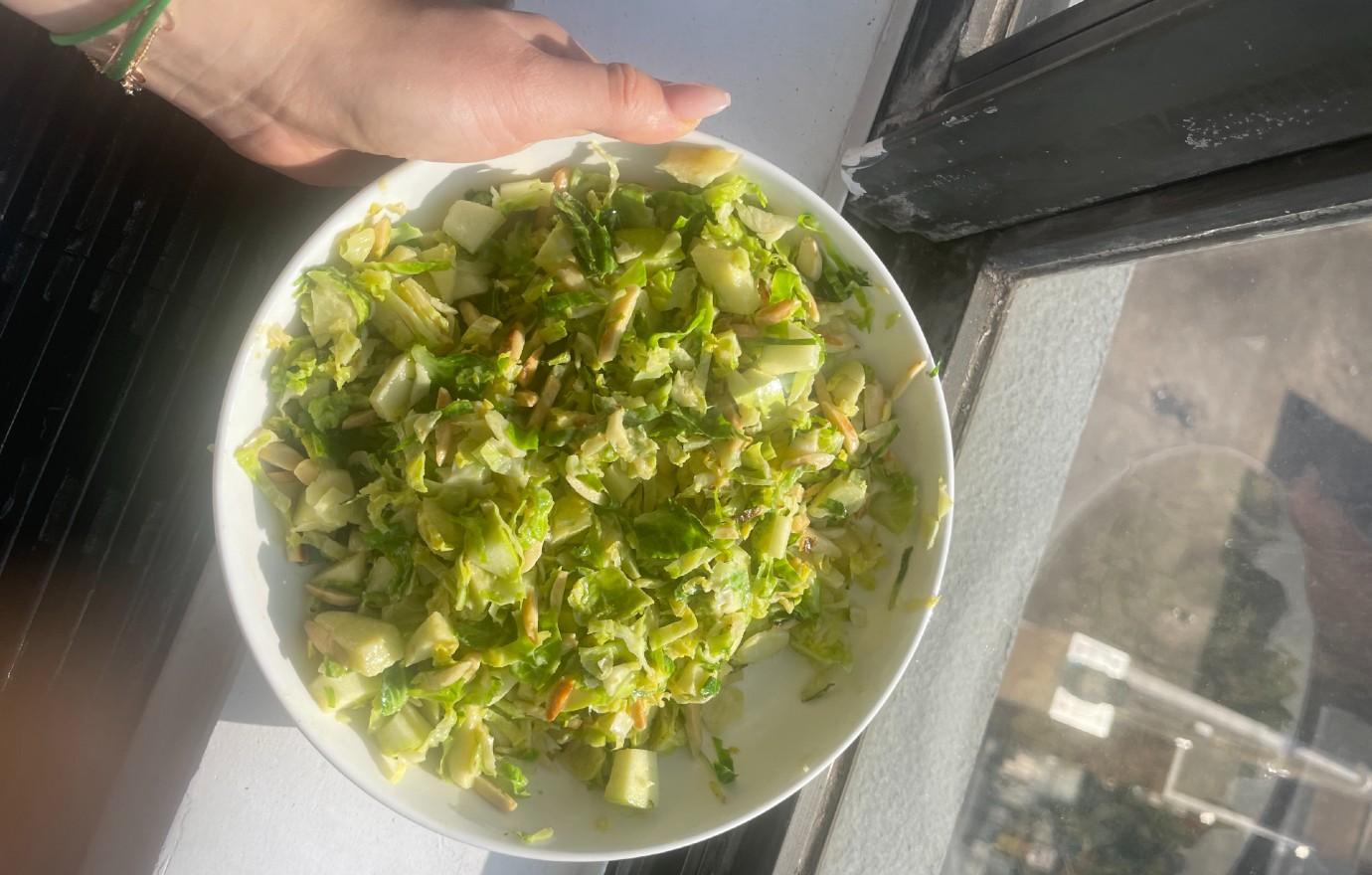 These days, in order to be the best mama possible, Roup "incorporates mediating and practicing gratitude into my routine every morning."
"This helps keep me grounded and contributes to my overall wellness," she notes, adding that she makes sure to incorporate almonds into her daily routine. "One serving of 23 almonds is easy to take with me in my purse, making it super easy to get a quick (and nutritious) snack in, even when I'm on the go. I recommend my Almonds and Brussels Sprout Salad recipe!"
Article continues below advertisement
Ultimately, the mom-of-one's mission is simple. "I want other moms to feel their best selves so they can show up wholeheartedly for their friends and family, which is why I like listening to my body to give it what it's craving. Some days that's movement, other days that's rest, and I always try to fuel myself on foods that make me feel good," she says.
Additionally, Roup's daughter might even be following in her footsteps! "It's crazy to see how much Harlow loves watching me workout or getting movement in, but her favorite is to move alongside me! I want to teach my daughter the importance of self-love and feeling good from the inside. I only wish to see her grow into a strong, independent, and confident woman I know she is capable of being!" she exclaims.