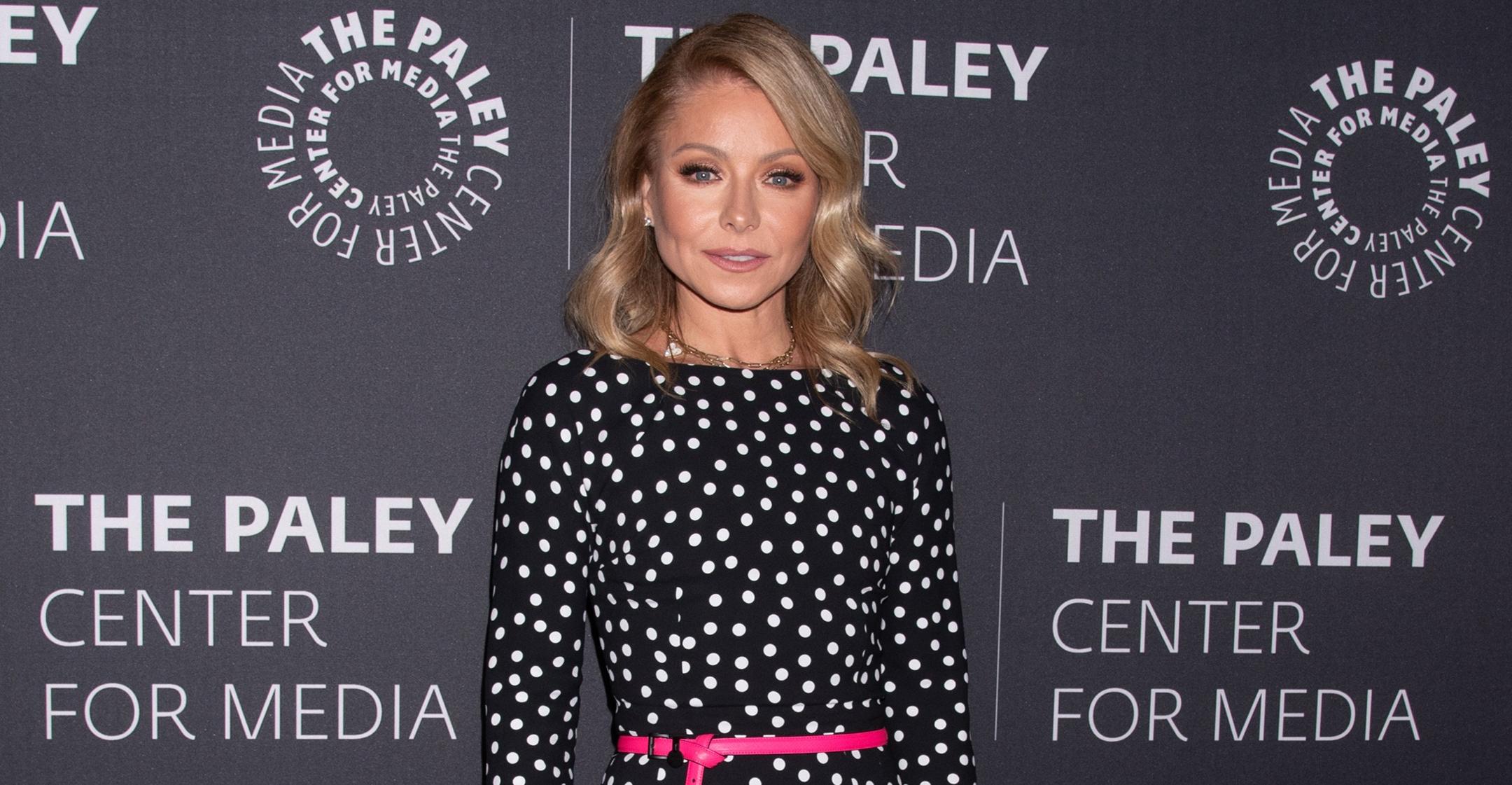 No Holds Barred! Kelly Ripa's First Book 'Live Wire' Is A Collection Of 'Sharp, Funny & Honest' Personal Essays
Does Kelly Ripa ever take a day off? Though the star is one of the busiest women in showbiz, it's been announced that the TV personality is working on her very first book, which is set to release next year!
Article continues below advertisement
Titled Live Wire, the work was described as a "sharp, funny, and honest" collection of "personal essays on childhood, motherhood, marriage, her career and the intersection of all the above — putting her thoughtfulness, assertiveness and deep understanding of the dynamics of gender and power on full display."
Article continues below advertisement
The actress will also reveal "what really makes her tick."
"As a professional, as a wife, as a daughter and as a mother, she brings a hard-earned wisdom and an eye for the absurdity of life to every minute of every day," the synopsis continued. "It is her relatability in all of these roles that has earned her fans worldwide and millions of followers on social media."
According to the press release, highlights of the tome include how she and husband Mark Consuelos met, details on her New Jersey upbringing and her experiences dealing with chauvinism on set.
"Kelly always tells it like it is," the description added. "Ms. Ripa takes no prisoners."
Article continues below advertisement
Overall, the book is "surprising, at times savage, a little shameless and always with humor," the publishing house noted. "Live Wire shows Kelly as she really is offscreen — a very wise woman who has something to say."
Article continues below advertisement
The work is sure to be a great read, as the Live with Kelly & Ryan star never holds back when it comes to chatting about her personal life, whether it's her PDA-packed romance with Consuelos or dealing with their kids: sons Michael, 24, and Joaquin, 18, as well as daughter Lola, 20.
Her most recent Instagram earned her a ton of attention, as it pictured her husband marveling at her backside.
Ripa's daughter has publicly voiced her distaste for her parents' flirty relationship.
During an interview with PEOPLE, Ripa pointed out how she posted a "thirst trap" of the Riverdale star, to which Lola replied, "That's disgusting. I block that out of my mind. I forgot that you even did that."