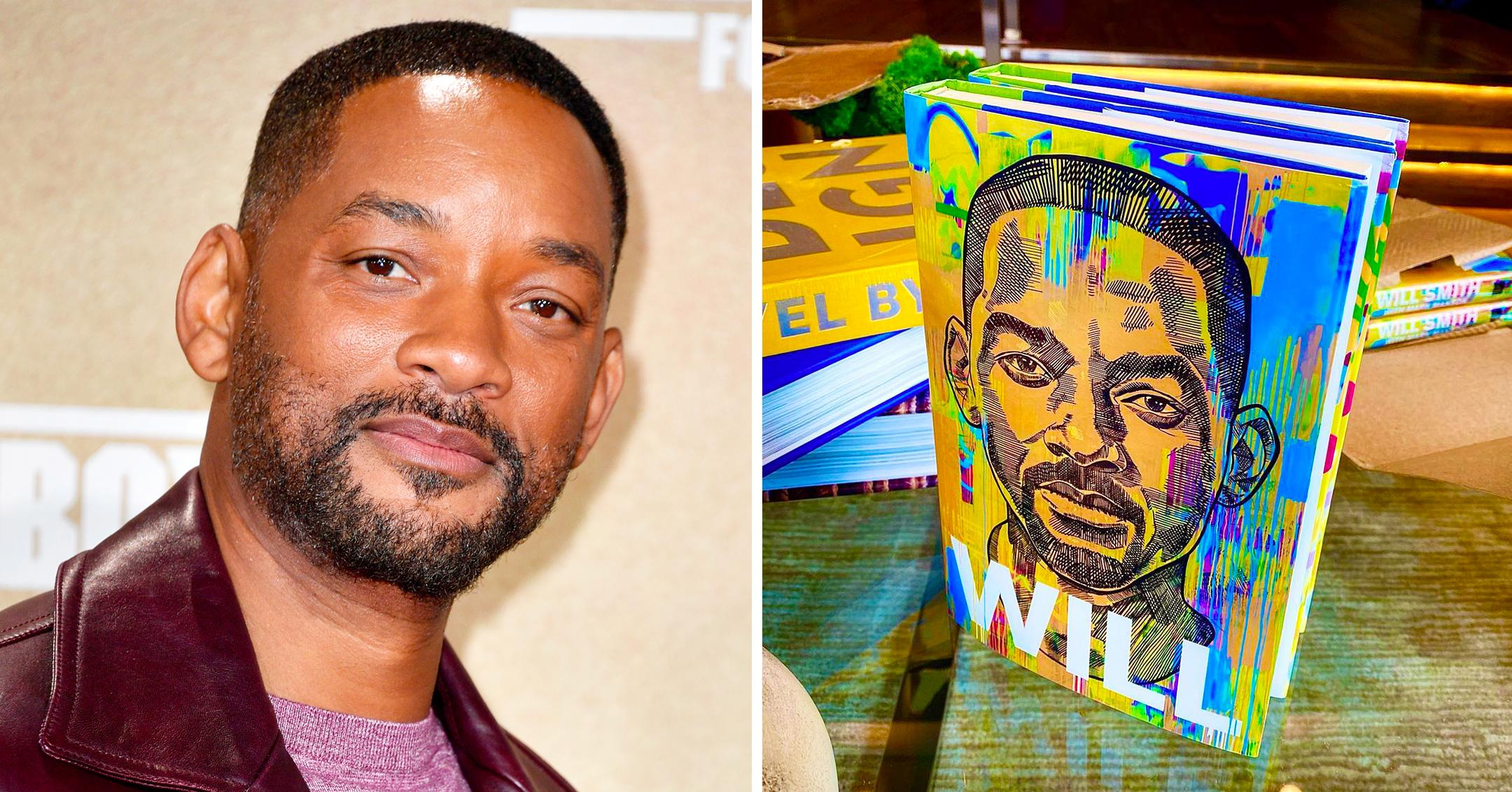 Will Smith Reveals His Upcoming Memoir Took 2 Years To Complete, But He Calls The Process 'A Labor Of Love'
Movie star, TV icon, rapper and now, author: on November 15, Will Smith will release his first-ever self-titled memoir.
"It's been a labor of love," he told his fans. "I've been working on it for the past two years and it is finally ready."
Article continues below advertisement
The star raved over the book's cover art, which actually consists of "five layers, each repping a different stage of my life."
Smith even posted a video of artist Brandan Bmike Odums painting a mural-sized rendering of it.
Article continues below advertisement
The autobiography, which he wrote alongside The Subtle Art of Not Giving a F*ck author Mark Manson, will release this fall, but fans can secure their copy now by preordering it via his official website.
His work details everything from his childhood growing up in a scary neighborhood of Philadelphia to his streak of success at the box office.
It will also touch on some of the rough patches he experienced in his personal life.
"Will Smith thought, with good reason, that he had won at life: not only was his own success unparalleled, his whole family was at the pinnacle of the entertainment world. Only they didn't see it that way: they felt more like star performers in his circus, a seven-days-a-week job they hadn't signed up for," the official description reveals. "It turned out Will Smith's education wasn't nearly over. This memoir is the product of a profound journey of self-knowledge, a reckoning with all that your will can get you and all that it can leave behind."
Article continues below advertisement
The Men in Black alum offered a few words of his own to describe the work.
"It's easy to maneuver the material world once you have conquered your own mind. I believe that," he shared. "Once you've learned the terrain of your own mind, every experience, every emotion, every circumstance, whether positive or negative, simply propels you forward, to greater growth and greater experience. That is true will. To move forward in spite of anything. And to move forward in a way that brings others with you, rather than leave them behind."
According to Penguin Random House, the Oscar winner will be hitting the road on a book tour at some point, but locations and dates have yet to be announced.