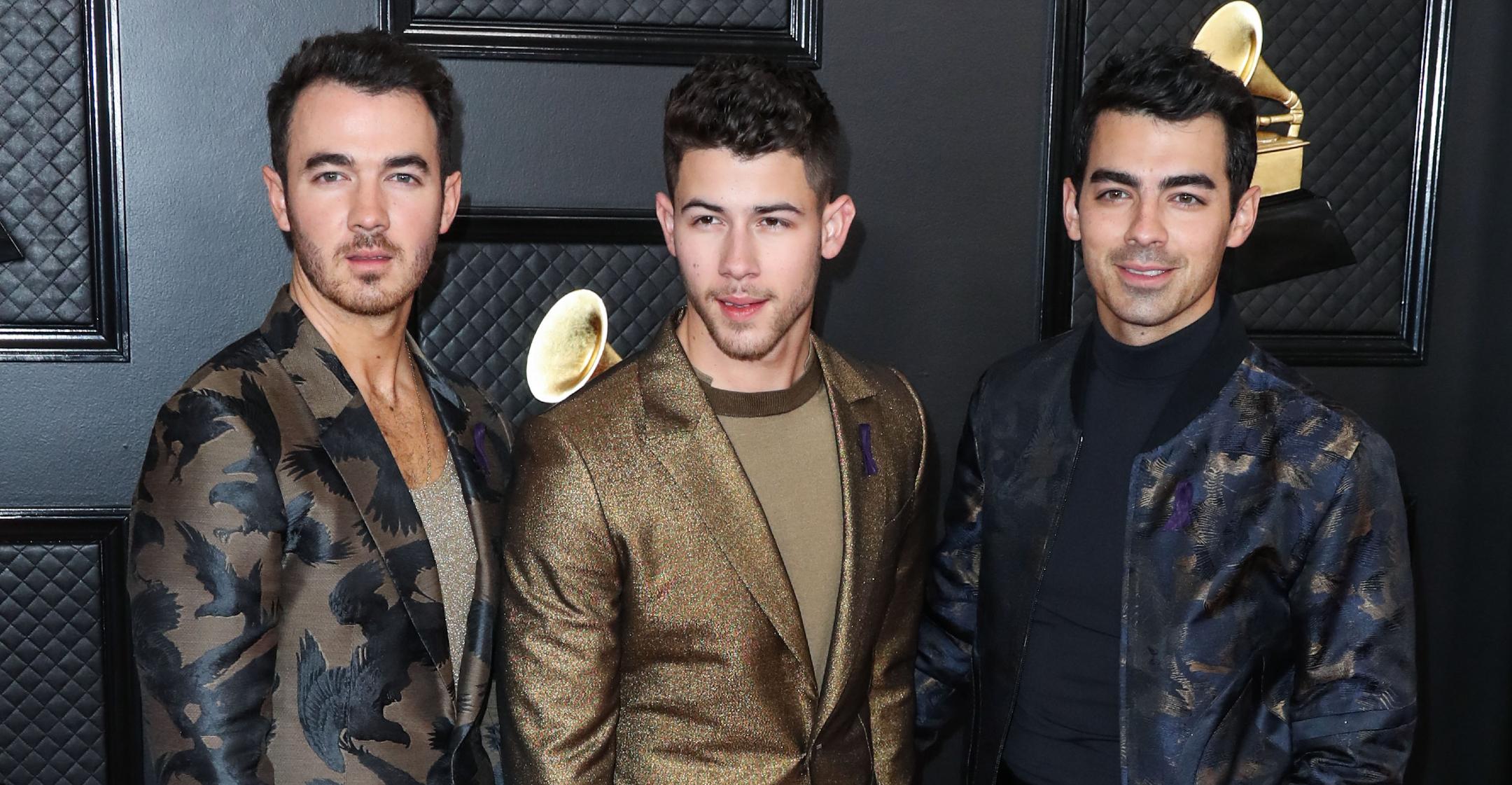 If You're A Sucker For The Jonas Brothers, Enter This Sweepstakes That Offers A Dinner Date With The Guys, Concert Tickets & More!
If you've ever dreamt of going on a dinner date with the Jonas Brothers, you're in luck: the guys have announced a contest in partnership with Feeding America that will give one lucky fan the experience of a lifetime.
Article continues below advertisement
Not only will you and a friend dine with Kevin, Joe and Nick Jonas at their favorite spot in Los Angeles, but you'll also receive VIP tickets to their October 27 concert at the Hollywood Bowl, a show that's part of their Remember This Tour.
Plus, you don't have to spend a dime of your own: the guys are covering expenses for airfare and a stay at a 4-star hotel!
No donation or payment is necessary to enter or win the sweepstakes, though since it's for charity, it's obviously encouraged.
"Every donation supports Feeding America and their work to support individuals with food insecurities in this country," noted Kevin in the announcement video.
Article continues below advertisement
Article continues below advertisement
The trio's tour kicks off in Las Vegas on August 20, and each of the 44 concerts are being held at outdoor venues due to the uncertainty surrounding the pandemic.
"We couldn't be more excited to officially announce we are going on tour THIS summer and bringing our friend Kelsea Ballerini!" they shared, revealing their special guest. "If this past year has taught us anything it's that we need to remember the important moments in our lives. We hope these shows will be special moments for our fans, our friends and our families and we can't wait to see all their faces soon!!"
Article continues below advertisement
The shows will mark the second tour since the siblings got back together in 2019, as they disbanded in 2013 after releasing four studio albums together.
They shared details of their rift and eventual reunion in their documentary Chasing Happiness.
"The conversations were funny, it's kind of sad, and it's really interesting," Joe noted of their intimate talks to hash out their issues. "[We thought], 'Let's just tell the story of the Jonas Brothers for people and maybe be a bit more honest than we were in the past.' That process was really healing, and that's really how we all came around to the idea of actually doing it again."